Comics
Published October 25, 2019
Prepare for 'Iron Man 2020' with Arno Stark
Get ready for the new January series with a look back at the character's past!
The future is now, and Tony Stark should be worried.
Ever since he launched TONY STARK: IRON MAN, writer Dan Slott has been working towards an important year for the Shellhead: 2020.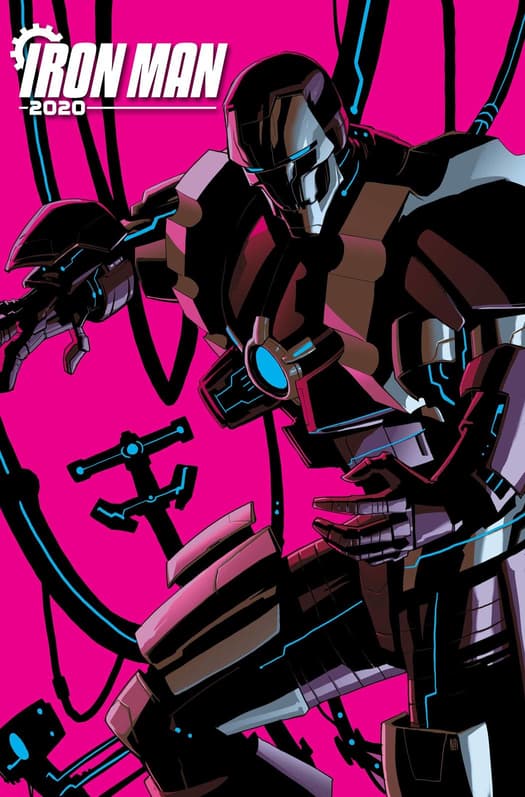 Why does next year hold such significance for the Armored Avenger, and why should Tony be so concerned about it? You'll see in January, when Slott teams up with Christos Gage and penciler Pete Woods for IRON MAN 2020.
But for now, a look back at the character's earliest days... 1984's MACHINE MAN—by Tom DeFalco, Herb Trimpe, and Barry Windsor-Smith—set itself in 2020, and found the title character waking up after a long slumber in a future now designated Earth-8410.
That version of New York City was partially run by Baintronics and its head, Sunset Bain, who had previous dealings with Machine Man. However, it was so far in the future, the 'bot was accidentally thrown away and rebooted by a group of scrappers. When Bain discovered her old foe was back in action, she contracted a "specialist" named Arno to deal with the problem. He turned out to be Arno Stark, the head of Stark Enterprises and, more importantly, the Iron Man of that era!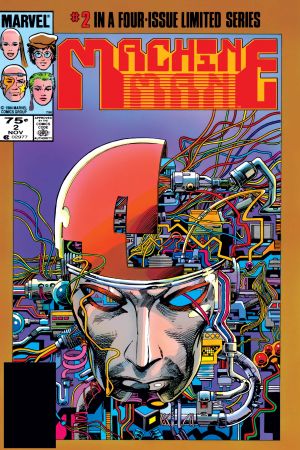 Machine Man (1984) #2
published

added to marvel unlimited

penciler

letterer

writer

colorist

inker

penciller (cover)
What is Marvel Unlimited?
Claiming to have purchased the full rights to the name and armors, Tony Stark's first cousin once removed laid siege to a refuge called Sanctuary that not only led to his first encounter with Machine Man, but also the deaths of dozens of innocents before escaping. Machine Man eventually hunted Arno down and defeated him handily.
After a few appearances here and there, Arno scored the solo spotlight in the IRON MAN 2020 one-shot in 1994, by Walt Simonson, Bob Wiacek, and William Rosado. There, readers saw a man not only struggling with the stability of his own company, but with the burden of carrying on Iron Man's legacy.
To regain some of his reputation after the Machine Man fiasco, Stark took a job from the wealthy Wellington Marcus to rescue his daughter Melodi from a remote locale dubbed Paradise Island. Unbeknownst to Iron Man, though, Melodi discovered that her father intended to unleash a computer virus that would wipe out the world's systems unless everyone effected bought new programs directly from him. She carried the anti-virus on her person, which was why her plane had been shot down in the first place. Stark saved the day and got her off the island, but Melodi filled him in on the truth.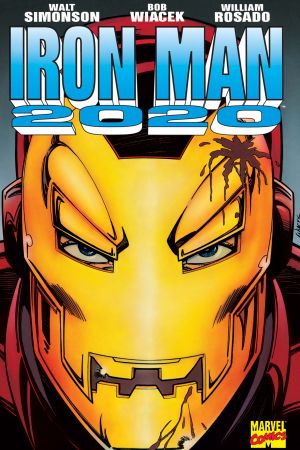 Iron Man 2020 (1994) #1
published

added to marvel unlimited

penciler

letterer

inker

penciller (cover)

writer

colorist
What is Marvel Unlimited?
Shock followed, however, when Arno tried making a new deal with Marcus—and got blown up as a result! During the ensuing battle with an armored Wellington, Stark used his own virus on both suits to stop the threat. At the end of the issue, Marcus' assistant Howard revealed himself to actually be Tony Stark!
From there, the mighty Marvel U didn't see much of Arno. He featured in the PARADISE X (2002) books and then showcased once again in ASTONISHING TALES in 2009. Set in 2023, Arno had married Melodi and still worked with Howard. He seemed to be shifting towards something of a hero, defending his luxury helicarrier from flying pirate Commodore Q.
More recently, in UNCANNY AVENGERS (2012) #14, Kang recruited Arno as his very timeline fell apart around him. When Havok and Wasp wound up on the Planet X world, Kang, Iron Man 2020, and others plucked from dissolving timelines appeared to help save the Earth from the Apocalypse Twins and Kang.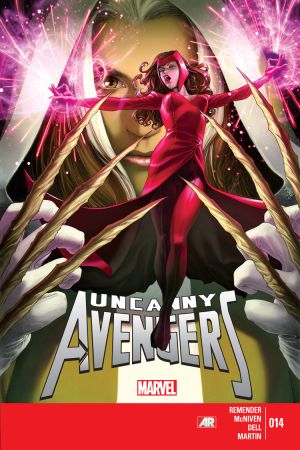 An Arno Stark has also appeared in Earth-616—and not just the one from 2020 jumping through time. This one was actually revealed as Tony Stark's twin brother who had been kept a secret by Tony's adoptive parents Howard and Maria. Having spent most of his life in an elaborate life support system, he now enjoys the world. Lately, he's been seen representing the Maria Stark Foundation around the globe (as seen in TONY STARK: IRON MAN #5 and #9).
Where all this will go and how it will connect in to the original Arno Stark of 2020 remains to be seen...for now. Stay tuned to TONY STARK: IRON MAN to witness the future become the present!
Read these stories and more on Marvel Unlimited now! Then pre-order IRON MAN 2020 at your local comic shop today!
The Hype Box
Can't-miss news and updates from across the Marvel Universe!