Comics
Published October 2, 2019
NYCC 2019: 'Iron Man 2020' Will Present a New Hero This January
Dan Slott and Christos Gage team up for a new era for Iron Man in 2020!
As it was revealed at Marvel's Next Big Thing panel at New York Comic Con 2019, Dan Slott and Christos Gage are teaming up for a new era of Iron Man. IRON MAN 2020 will hit comic stores in January, with Slott and Gage joining forces with penciler Pete Woods, who also provides the cover:
In IRON MAN 2020, the future has arrived, and Artificial Intelligences present a clear and present danger to humanity and must be brought to heel! As the Robot Rebellion battles for the establishment of robot rights, someone new will don the Iron Man suit: Arno Stark, the long-lost brother of Tony Stark.
But Arno Stark won't be alone: War Machine, Rescue, Ironheart will all have roles to play in the new series. The Robot Rebellion will also feature some familiar robots from the Marvel Universe including Machine Man AKA Aaron Stack, Jocasta, the Vision, Albert (the robotic Wolverine character), Elsie-Dee, Machinesmith, Nick Fury LMDs, Death's Head, the Mad Thinker and his Awesome Android, Quasimodo, H.E.R.B.I.E., the Dreadnaughts, Brynocki, Alkhema and M-11.
Marvel history can provide a bit of backstory for this comic event that will kick off a new era for Iron Man: In 1984, the Iron Man of 2020 visited from the future in MACHINE MAN #2. Recent teasers have hinted at the tragic fate of Tony Stark, and now readers will see Arno Stark take over as Iron Man. How he tackles the responsibilities that come with being the armored Avenger will have monumental effects on the Marvel Universe.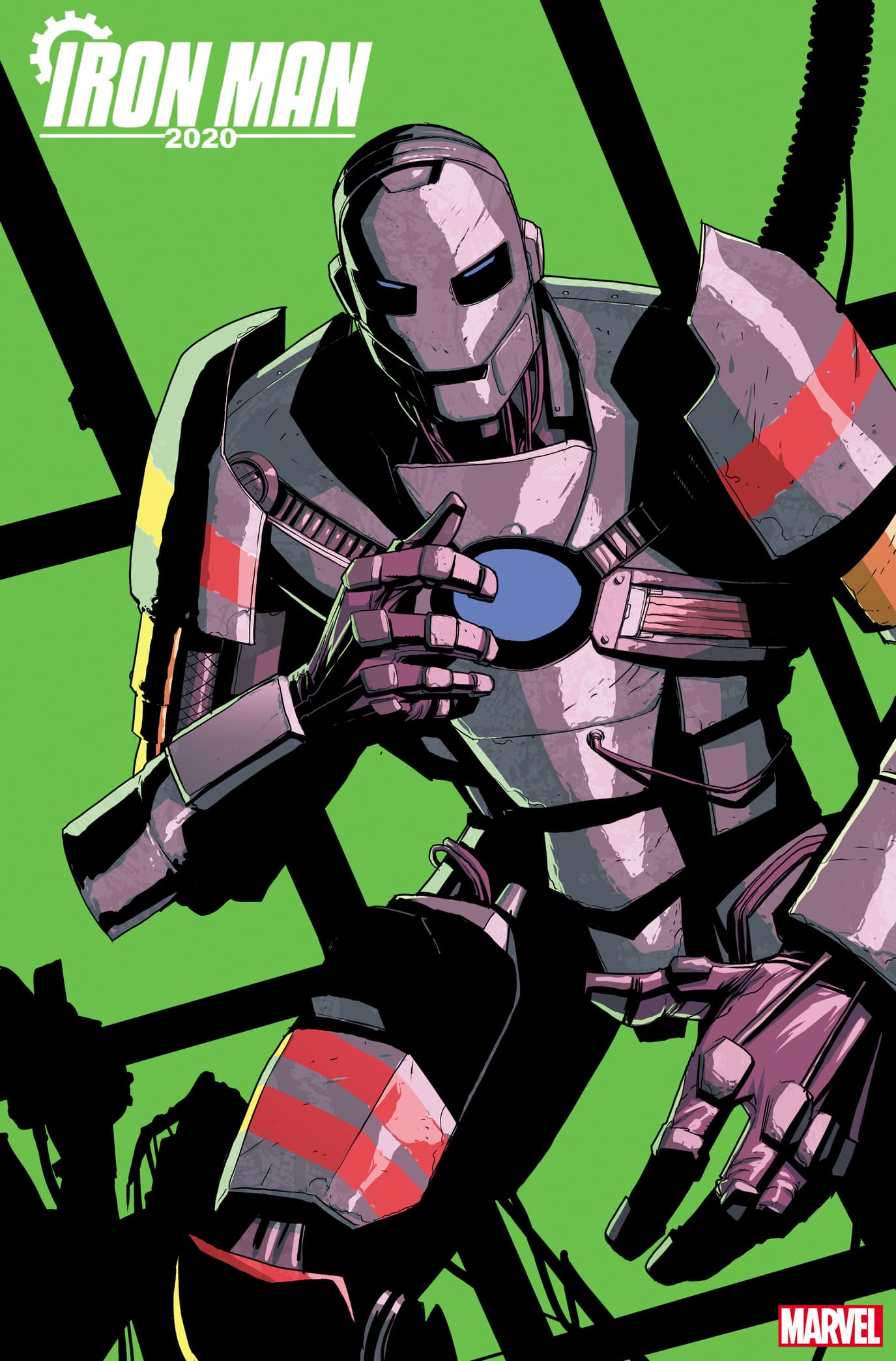 "Like the inexorable turning of pages on a calendar, we've been building up to the arrival of 2020 and the advent of Arno Stark as Iron Man ever since this latest run began!" says Executive Editor Tom Brevoort. "Here, all of the larger themes we've been playing with will come to the fore in a big, sweeping, epic action movie that anyone can enjoy!"
In addition to introducing a new Iron Man, IRON MAN 2020 will also tackle questions about what it means to be an Artificial Intelligence -- it's going to be a thought-provoking journey!
IRON MAN 2020 by Dan Slott, Christos Gage, and Pete Woods arrives in January 2020.
For all the news coming out of New York Comic Con 2019, stay tuned to Marvel.com/nycc2019!
The Hype Box
Can't-miss news and updates from across the Marvel Universe!