Comics
Published May 14, 2019
Riri and Miles: The Start of a Beautiful Friendship?
Miles's disappearance in 'Ironheart' #6 could present an opportunity for these Champions to come together.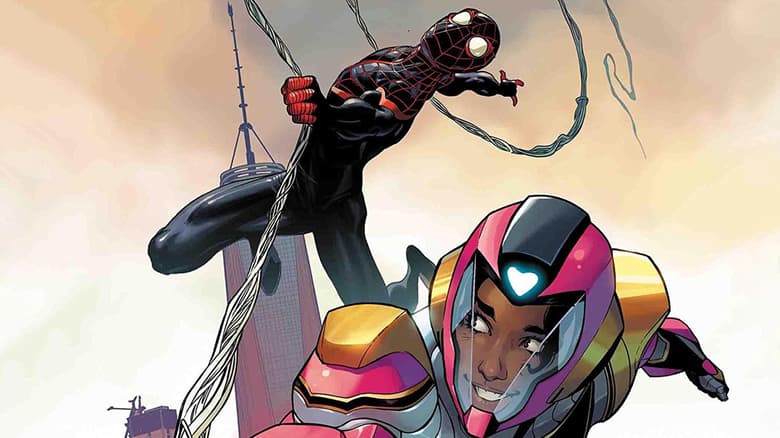 Riri Williams and Miles Morales have fought together plenty of times, but they haven't always gotten along all that well. Nonetheless, in this week's IRONHEART #6, on sale Wednesday, May 15, Miles has gone missing and Riri doesn't hesitate to spearhead the search for him. Could this be the occasion that helps them bridge their differences? Maybe, because these two actually have some important experiences in common – that means the foundation for a real friendship is already there. With this in mind, we thought we'd take a look at some of the reasons Riri and Miles could actually make great partners.
Big shoes to fill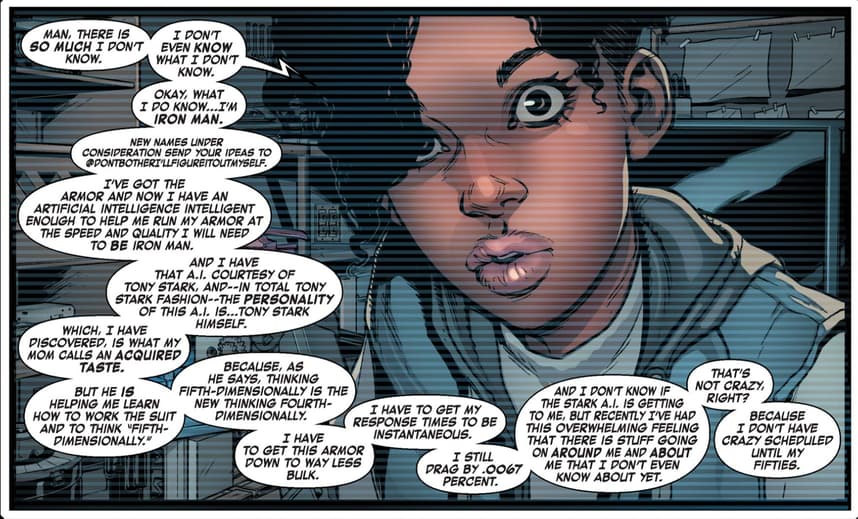 Riri started her Super Hero career by reverse-engineering an Iron Man suit. And her Super Hero name is Ironheart, so it's not like she's exactly trying to distance herself from Tony Stark. This means that, at least for a while, people will probably be comparing her the famed Avenger. Miles is in the same boat – the Peter Parker of his original universe was a legend, and adopting the Spider-Man mantle was no small undertaking. They both had pretty enormous shoes to fill at a young age, so they have an understanding of one another's experiences on that front.
Being outsiders
Both Riri and Miles have both had to face the feeling of being an outsider. Miles literally comes from an alternate universe, while Riri's genius-level intelligence has set her apart from others in many ways. For both of them, being a Super Hero has been a way to close that gap to an extent and connect with people.
Respect for the office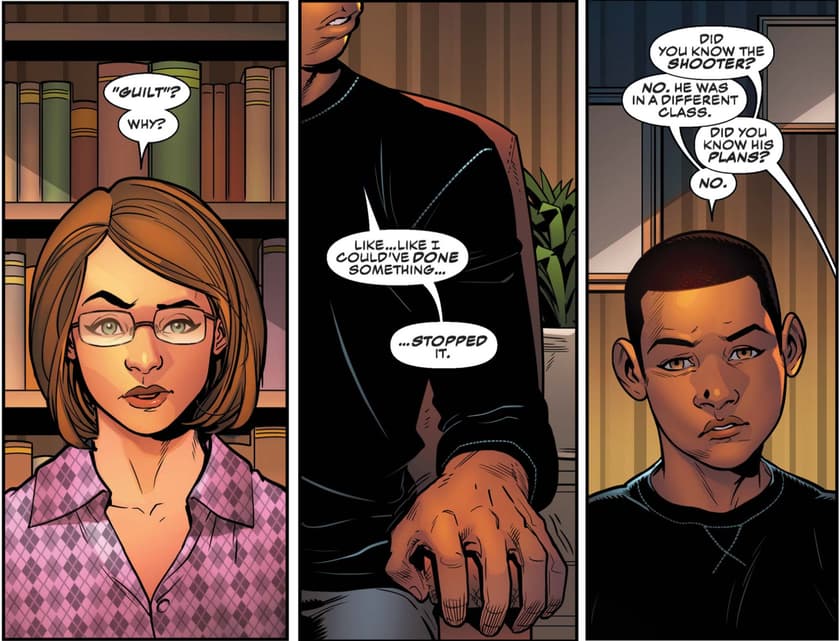 While they might take different approaches to heroism and may not always see eye-to-eye, both Riri and Miles have come to have a great deal of respect for the work their mentors do. Although Riri might have initially looked up to Tony for his intelligence and innovative spirit, she has gained a deep understanding of what it means for him to protect ordinary people as Iron Man, and she takes that to heart in her own life as Ironheart. Similarly, Miles was drawn into being Spider-Man somewhat unwillingly. It wasn't something he sought out the way Riri did. But like her, his adventures as a Super Hero have led him to feel the gravity of the mantle. These days, they both take what they do very seriously.
Snarky attitudes
Although Miles and Riri both feel the weight of the responsibility on their shoulders, that doesn't mean they're serious all the time. Miles is known for his playfulness and his sense of humor. Riri loves to defy authority figures. They both have a certain irreverence, and as partners they'd likely appreciate that about one another (at least eventually).
Loss at a young age
Given everything they've accomplished, it's easy to forget how young Miles and Riri are, and they've both already experienced serious losses. Miles has been pulled away from everything he knew in his universe. Riri has lost her father, step-father, and best friend. They've both had to grow up pretty quickly, and they've been forced to learn how to be independent sooner than most. The mutual understanding of what deep loss feels like is something that could bring them closer together.
Riri and Miles have their differences, and they've gotten under each other's skin a little bit at times. But they also share a lot in common, which gives us hope that the events of IRONHEART #6 might open the door for a deeper friendship between the two of them.
IRONHEART #6, written by Eve Ewing with art by Kevin Libranda, goes on sale Wednesday, May 15. You can reserve your copy today online or at your local comic shop!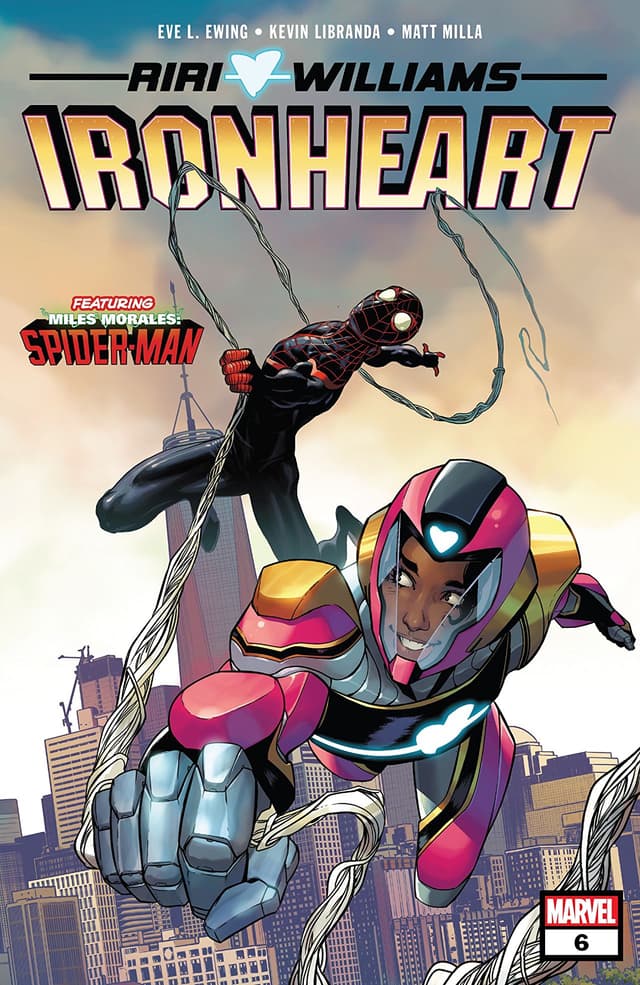 The Hype Box
Can't-miss news and updates from across the Marvel Universe!