Comics
Published June 15, 2017
Schooling Spider-Man: Untold Tales
Kurt Busiek and company explore the web-slinger's hidden adventures!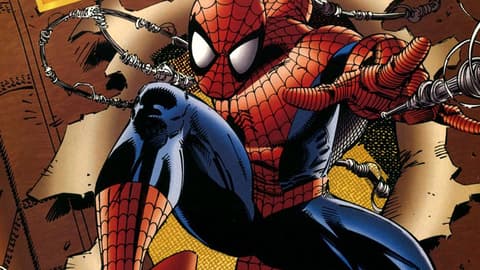 Celebrate the Wall Crawler's return to the big screen in "Spider-Man: Homecoming" by heading back to school with these adventures available on Marvel Unlimited!
You might think you know everything about the Web-Head's earliest days in costume after reading his first few years of AMAZING SPIDER-MAN, but there's so much more! Enter UNTOLD TALES OF SPIDER-MAN, which launched in 1995, wherein we see Spidey experiencing more than his fair share of bumps along the way to becoming a well-respected member of the super hero community.
Writer Kurt Busiek wove the webs along with collaborators Pat Olliffe, Ron Frenz, G.L. Lawrence, Al Williamson, Tom DeFalco, Bob McCleod, and Roger Stern for 25 regular series issues, two annuals and a -1 issue you can read more about below. As the book progressed, readers saw Spider-Man interact not only with familiar villains like Electro and Sandman, but also new characters like Batwing, Scorcher, and even Peter's high school classmate Jason Ionello.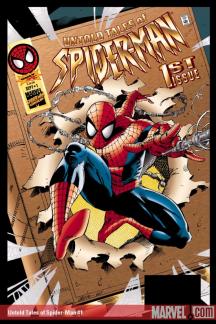 The stories also give more context to Parker's job at the Daily Bugle, his failed attempts at dating Betty Brant, his relationship with Captain Stacy, and even his friendship with Johnny Storm. Highlights from the series include issue #12's deeper look into Betty's life, Spidey's confrontation with a Black Widow-controlled Hawkeye in #17 and his team-up with the original X-Men as seen in #21.
Also, do yourself a favor and check out UNTOLD TALES OF SPIDER-MAN ANNUAL '96 by Busiek and Mike Allred with Joe Sinnott on inks. The resulting 48 pages of awesome feature Spider-Man, the Fantastic Four, and Namor, plus the first and only date between Sue Storm and Spidey! Hi-jinks in the mighty Marvel manner ensue!
A Tangled Web
One of the most interesting UNTOLD issues actually came as part of the Flashback event of 1997 which saw many ongoing series roll back the hands of time with "minus 1" issues. Roger Stern and John Romita, Sr. jumped in for this particular one and told the tale of Richard and Mary Parker! Have you ever wondered why we don't hear much about Peter's parents? Well, maybe it's because they worked as spies for Nick Fury! In this adventure, the couple follow a Baroness with questionable ties who wound up holding a certain Agent 10—otherwise known as Logan!—along with her leader, a disguised Baron Von Strucker. The story even ends with the happy couple discovering that they're expecting a bundle of joy!
John Byrne updates the Web-Head's oldest adventures for a new audience in the pages of SPIDER-MAN: CHAPTER ONE!
The Hype Box
Can't-miss news and updates from across the Marvel Universe!