Comics
Published January 30, 2020
See a New Side of the Thing in 'Fantastic Four: Grimm Noir' #1 by Ron Garney and Gerry Duggan
The one-shot collaboration is a "hard-boiled" mystery with "nightmarish" imagery!
Ben Grimm AKA the Thing has a new job for a new one-shot -- writer Gerry Duggan and artist Ron Garney have teamed up for FANTASTIC FOUR: GRIMM NOIR #1, a dark, detective-style tale that puts Thing in the middle of a marvelous mystery! The book hits comic shops on Wednesday, February 26, but you can have a look inside the issue right now!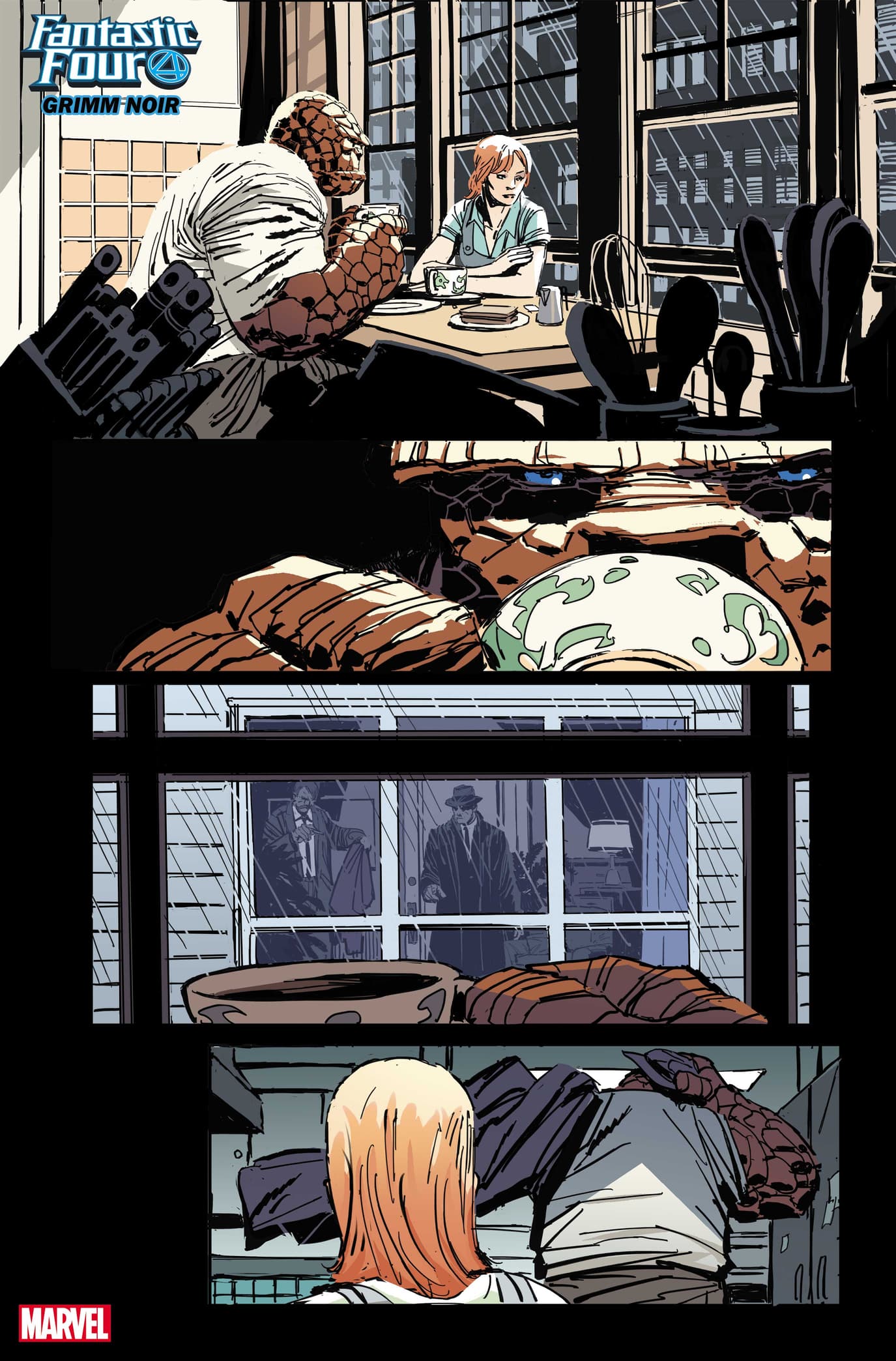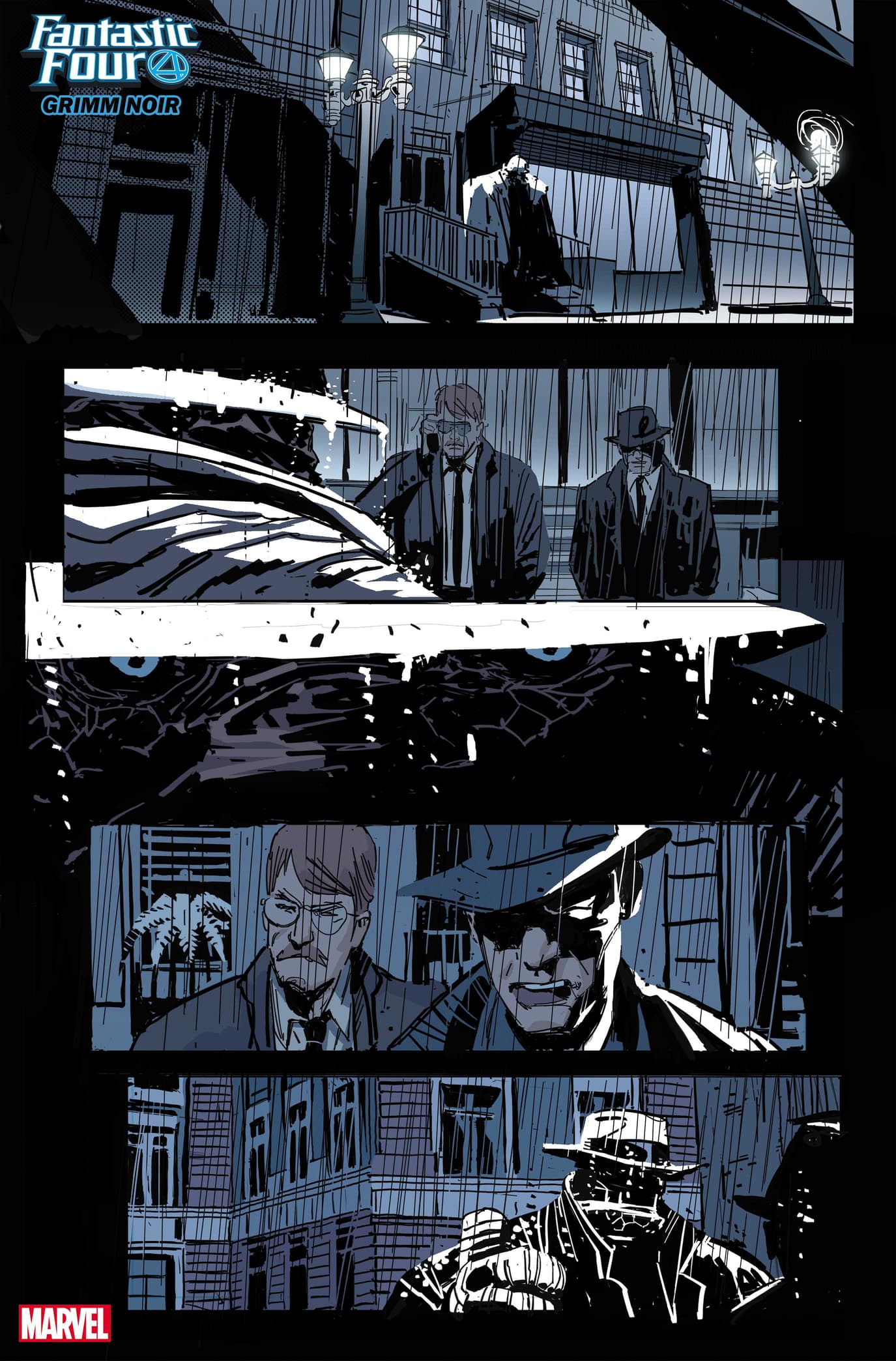 According to Garney, FANTASTIC FOUR: GRIMM NOIR #1 was a true collaborative effort between artist and writer. Garney, who does both interior and cover art for the book, provided a bit of insight into the process behind creating the story:
"Much of the story and art was based on some back and forth ideas I had with Gerry who then fleshed them into a story. I wanted to do something that felt like Dante's seven circles mixed with Gustav Dore mixed with stark black and white that I've always wanted to do with Ben Grimm. We came up with the idea to use D'Spayre so that was my biggest motivation, and then I simply dug in and went with my instincts regarding the atmosphere. Heavy blacks and noir mixed with nightmarish, depressed greyscale to give the feeling of, well... despair. ;) I took the risk to combine the two approaches toward the finishing and think it worked out. In the end it was a fun experiment!"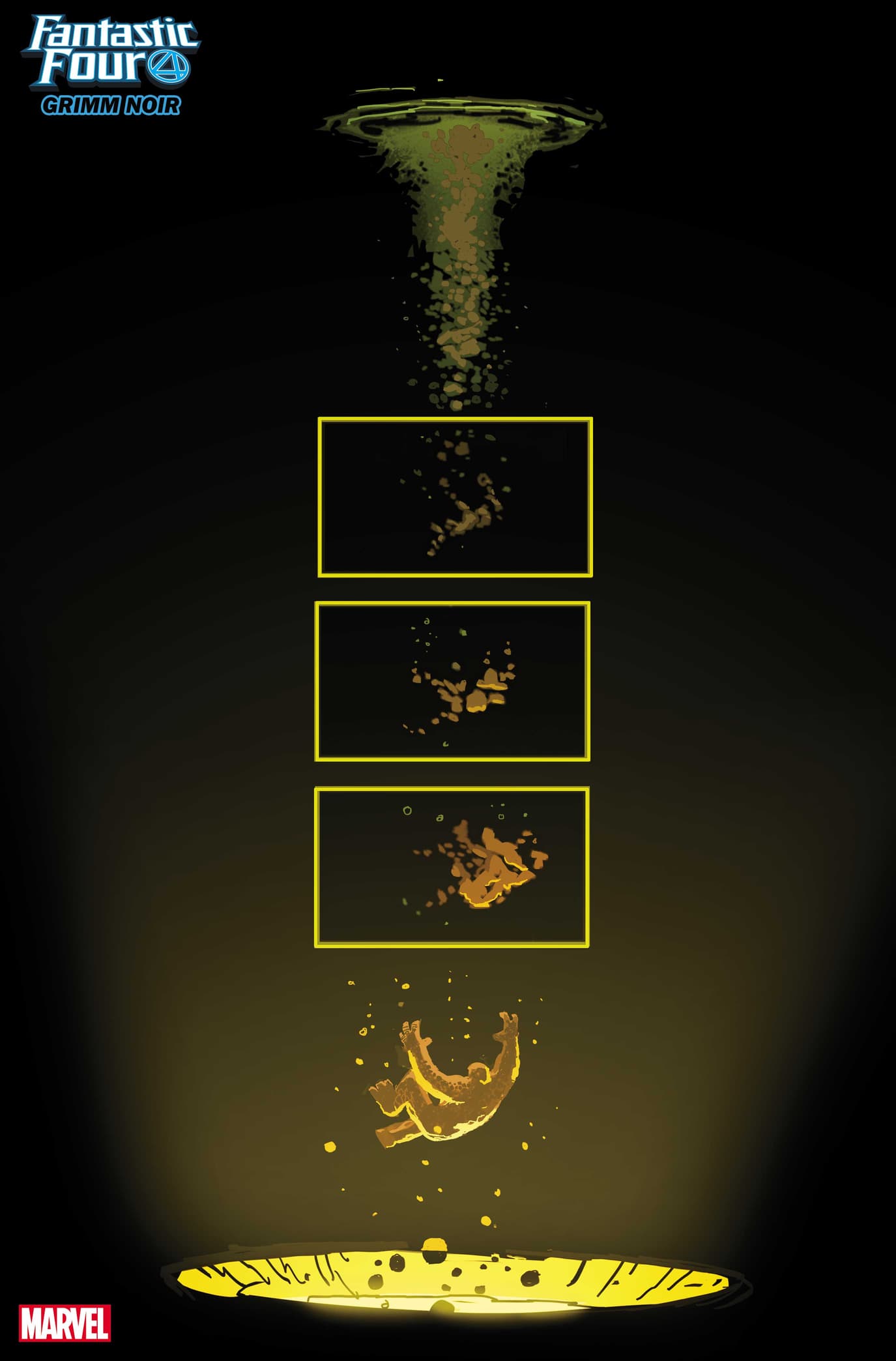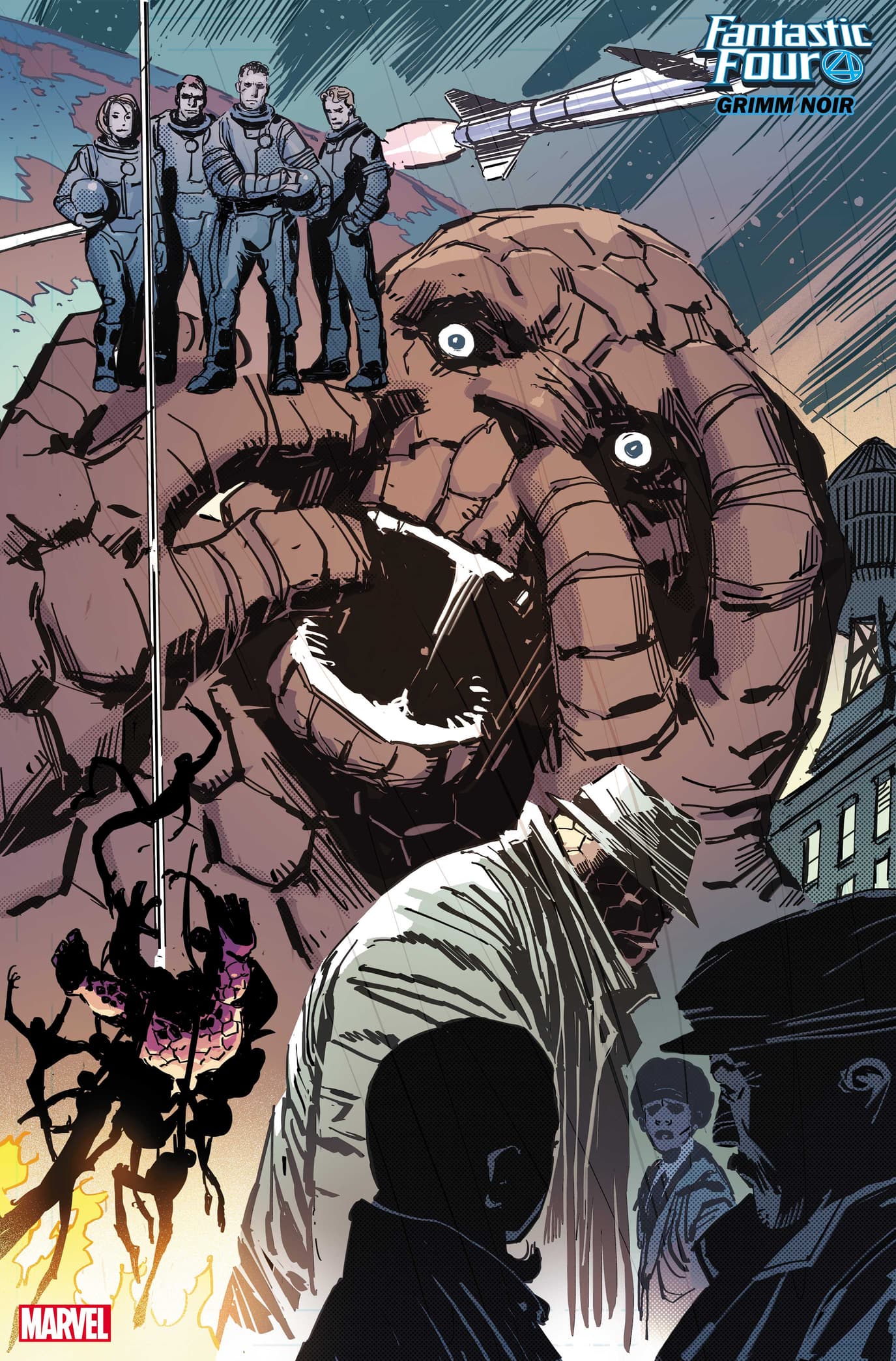 Ben Grimm throws on his hat and overcoat to solve a mystery that's come alive right out of his nightmares. What is Doctor Strange's nemesis D'Spayre doing on Yancy Street? You'll have to read the book to find out!
FANTASTIC FOUR: GRIMM NOIR #1, written by Gerry Duggan with art and a cover by Ron Garney, goes on sale Wednesday, February 26. Pre-order your copy today online or at your local comic shop!
The Hype Box
Can't-miss news and updates from across the Marvel Universe!