Comics
Published November 12, 2021
The Story of Shang-Chi with Gene Luen Yang
The 'Shang-Chi' writer discusses steering the martial arts legend in his current comic series!
Gene Luen Yang did not start out as a fan of Shang-Chi. A child of immigrants, the writer of the current SHANG-CHI ongoing series searched for his own identity outside of his heritage and stayed away from this particular hero. Flash forward a few decades, and a lot has changed not only for Yang, but also Shang-Chi.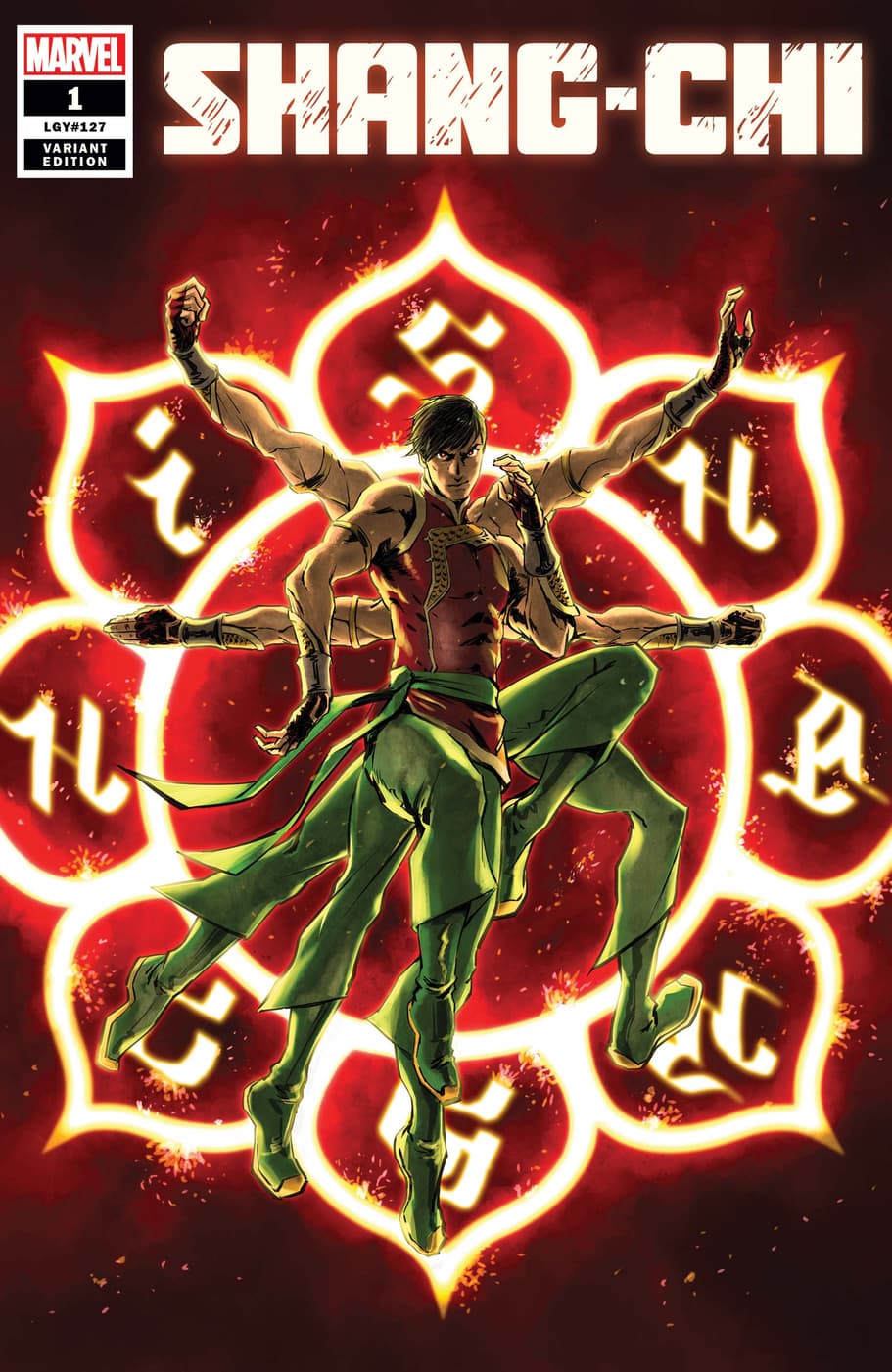 We spoke with Yang about his complex personal history with the character, the family dynamics at the core of his current work, what Shang-Chi means culturally, and much more.
What is your earliest memory of Shang-Chi? As a fan, when did you first encounter this character?
Gene Luen Yang: My first memory of Shang-Chi was trying to avoid him at my local comic shop. I started collecting comics when I was in fifth grade, in 1984. I think MASTER OF KUNG FU was over at that point, but his comics were still around in the back issue bins at the comic shop. I remember just not wanting anything to do with them. Like most immigrants' kids, I went through a period of time where I just did not want to be from the same culture as my parents, I wanted to fit in better at school. I thought if I picked up this comic with an Asian hero and brought it to the counter, being the Asian kid carrying the Asian comic, it would just highlight everything about me that I wanted people to ignore. I just avoided him, I didn't read a single comic with Shang-Chi in it when I was a kid.
My very first Shang-Chi comic I read was I think in my 20s when the Marvel MAX line was out, the one where he had the full leather jacket and outfit. I liked it! I thought it was a lot of fun.
How did you bridge the gap between being a kid who wanted nothing to do with Shang-Chi and writing the character in 2020?
Also like most immigrants' kids I went through a period where I started to make peace with my heritage. That probably happened for me through college and my early 20s. That's when I started to become interested in Asian-American Super Heroes. I was following the different development and diversification of American Super Hero comics. When they announced the Shang-Chi movie, that was the point at which he became our most prominent Asian-American Super Hero. Before then, it was debatable.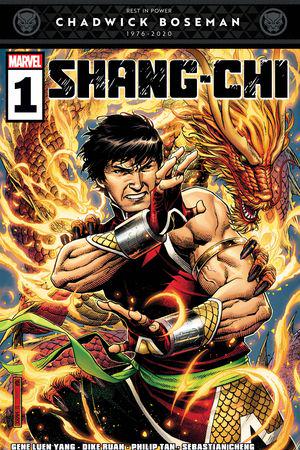 Shang-Chi (2020) #1
published

added to marvel unlimited

inker (cover)

penciler (cover)

inker

penciler

colorist (cover)

letterer

editor

writer

colorist
What is Marvel Unlimited?
I got this call from Darren Shan, who is an editor at Marvel Comics. Darren is a Chinese-American like me and had the same sort of ambivalent feelings toward [Shang-Chi]. But we both saw Shang-Chi as a way of talking about all this stuff from an Asian-American perspective. He sent me a bunch of old Shang-Chi comics and I read them. They show their age. [Laughs] I think that's the nice way to put it. But I get why he was popular enough to get his own series and sustain it for many years. I get it, I understand it. For all the problematic elements, it still seems like the people who put those comics together loved the character, they were intrigued by the character, and that does shine through.
Was the plan always to go straight from a SHANG-CHI limited series into an ongoing series?
No. The original plan was to do the limited series and have the collection come out around the same time as the movie. Then the pandemic happened and everything was pushed back, everything was nebulous for a little while. For a while we didn't even have a publication date. I think I had finished one or two scripts and they were just sitting and waiting. I wasn't sure what was going to happen. Then Marvel was really nice about it, they actually got me going again before they even figured out what the release date was.
Ultimately, the limited series was better-received than we thought it was going to be. The first couple issues went to second printings and Marvel gave us the greenlight to do an ongoing series.
How do you go about launching a character who hasn't had a regular book in several decades into a new ongoing series? What are the challenges there?
There are pieces of that original series that would not translate well for an audience in 2021 as well. Most of us in America would recognize a lot of the imagery and plotlines from early Shang-Chi comics as racist. We wrestled with the same things that the movie did, which you could argue was a character born out of a problematic premise. He was originally the son of Fu Manchu, the most yellow peril-y of all the yellow peril villains. What is it about [Shang-Chi] that is still redeemable? From that redeemable core, can you extrapolate an ongoing series?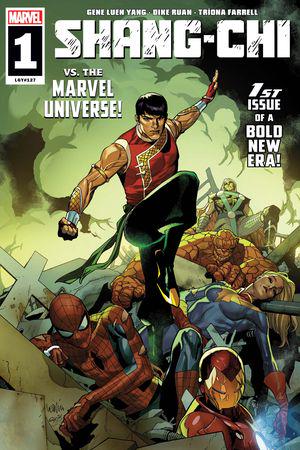 Shang-Chi (2021) #1
published

added to marvel unlimited

inker (cover)

penciler (cover)

colorist (cover)

letterer

editor

colorist

inker

penciler

writer
What is Marvel Unlimited?
Ultimately what we decided to focus on was his family relationships. His father is no longer known as Fu Manchu. In SECRET AVENGERS they revealed that his father went by many names and the one we are calling him now is Zheng Zu. He's still a Super Villain, but we tried to make him a little more sympathetic. The core dynamic of the son not wanting to be like his dad; that we kept. I feel like that's so relatable. Even if we have the best relationship with our parents, there are things from their lives that we don't want to repeat, and we still sometimes find ourselves repeating those things. For me, my dad is not a Super Villain, but sometimes when I'm talking to my kids, his voice comes out and I didn't even mean for it to happen. I've made conscious choices to parent differently from my dad, but his voice still comes out. That's the idea that we're trying to put at the core of SHANG-CHI.
With what you have going on regarding his father's legacy and encountering his siblings, the core of the book is about finding your own identity both within and separate from your family's?
Yeah, that is the core. All of us have this tension between wanting to be part of a family and also wanting to be an individual. I think for children of immigrants there is an extra oomph to that. For many immigrant families, that family is such an important part of the experience. When parents are establishing themselves in America, family is all you can rely on. For immigrants' kids like me, there is this tension between wanting to establish ourselves as individuals and how that fits with being part of a family. For Shang-Chi, that's exacerbated because his family are Super Villains. He wants to be good like his friends in the Avengers and then he wants to turn his family's organization good, but there's always that tension.
While we're on the topic of his family, talk to me about developing Shang-Chi's siblings—both for the limited series and the ongoing. How much of that was brought to you and how much did you come up with?
That was an idea that came about during my early conversations with Darren. With the pieces we're keeping in place for his father, he's still a Super Villain and he's still been around for hundreds of years, so a guy like that is going to have a lot of kids. He's a powerful man, he's going to have a lot of kids. We thought it would be fun to play with that dynamic. If the core dynamic of the series is the relationship between son and father, we could add tension and nuance to that by introducing a bunch of siblings. Also they all have slightly different views of their dad. With siblings you have to love them, but you don't have to like them, and we thought that would be fun to play with.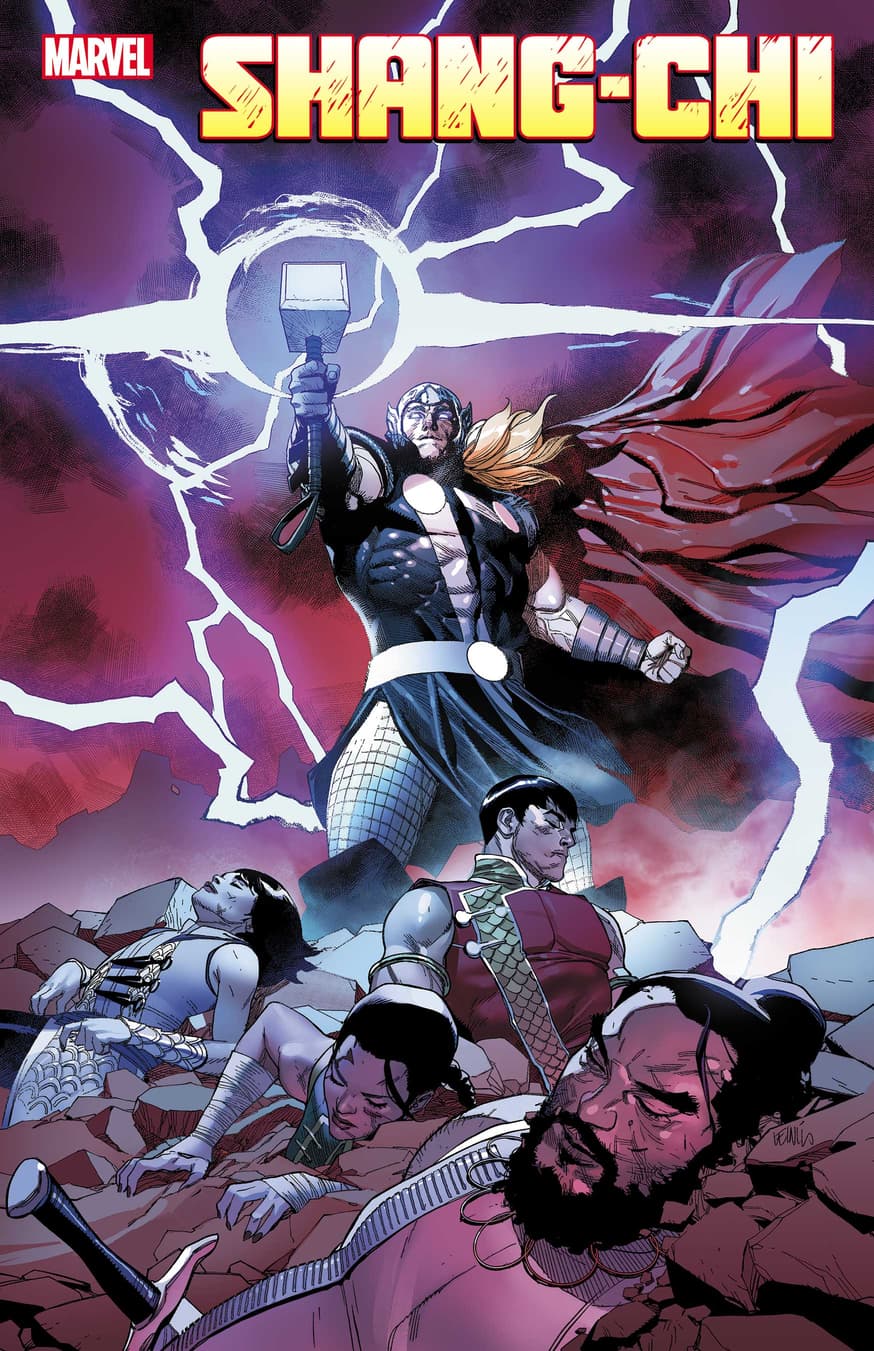 We've seen a ton of guest stars already in SHANG-CHI, from Spider-Man to Wolverine to the Fantastic Four. Why was it so important to have established characters from around the Marvel Universe feature heavily in the first arc of the ongoing?
We saw the five-issue limited series as establishing Shang-Chi and his family, those relationships. Then for the next six issues, we want to establish a place for Shang-Chi and his family in the Marvel Universe. What better way of doing that than bringing in the most iconic characters in the Marvel Universe to interact with Shang-Chi.
How is SHANG-CHI different from other projects you've worked on both in comics and beyond?
In a lot of ways SHANG-CHI is me exploring some of my obsessions, but within the Marvel Universe. I feel like a lot of my work is about trying to figure out how to live between two cultures. That is at the very core of who Shang-Chi is. He is a man living in between two different cultures. The difference is, I think, the Marvel Universe. The Marvel Universe has a character to it that is different. I feel like Marvel is rooted in the 1960s and pushing against what had already been established. They did that by making the characters human, by making the characters flawed, by making it so you identify with the characters.
When he debuted in the 1970s, Shang-Chi went against the Marvel prototype, meaning that when you read his early appearances I don't know that we were meant to identify with him. I think you were meant to look at him like a spectacle. You weren't supposed to identify with him like you did with Peter Parker when he was doing his laundry or when he was dealing with money issues or when he was trying to take care of Aunt May. Shang-Chi was about the spectacle. What we're trying to do is make Shang-Chi a flawed Marvel character interacting with other flawed Marvel characters.
Wanna hear more from Gene? Tune into his Shang-Chi chat on the Marvel's Pull List podcast—timestamp 21:10—right here!
The Hype Box
Can't-miss news and updates from across the Marvel Universe!