Comics
Published January 24, 2020
Shang-Chi, Jimmy Woo, and the Polite Fight
Tips on surviving dinner with friends and loved ones during Lunar New Year.
Ah yes, the holidays. A time for celebrating, feasting, gathering with your loved ones...and fighting for the check. We're not talking, "This one's on me guys!" to a chorus of half-hearted protests. This is not about money, nor is it about the delicious food you've just consumed. This is a battle of skill and strategy, with your very honor at stake. And Super Heroes care a lot about honor.
As we approach this year's Lunar New Year, take notes on how it's done. We bring you two veterans of the classic "Polite Fight," no less than the Master of Kung Fu himself, Shang-Chi, squaring off against the legendary stealth expert, Secret Agent Jimmy Woo. Documented for the ages in THE TOTALLY AWESOME HULK (2015) #15, let's not forget the impressive list of Heroes who were also at the table that night: Agent Jake Oh, Silk (Cindy Moon), Amadeus Cho (who was late to dinner) and Ms. Marvel (Kamala Khan).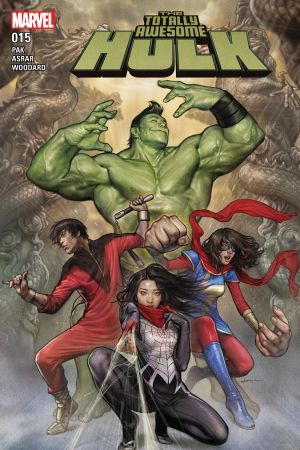 Join us for this advanced tutorial on how to survive an evening out with your friends and family, and remember that saving the world sometimes means paying for a great dinner.
It begins.
The Check Arrives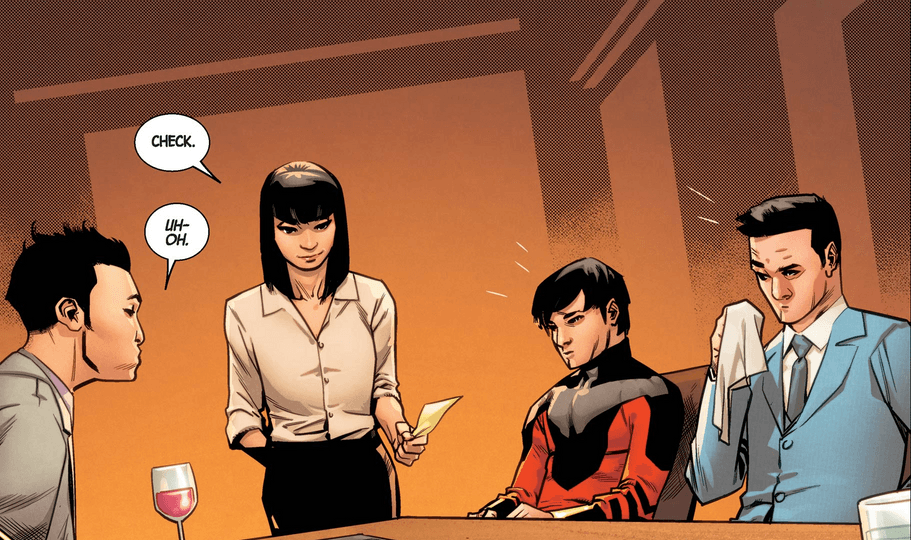 Stay calm, True Believers. This is what we've trained for.
The Check Grab

As with the most crucial battles, speed is key here. This is not a moment to play it smooth. As you each leap for the check, bumping the table and rattling the dishes is not only allowed—it could spell an early victory (bonus points).
ThE First Back-and-Forth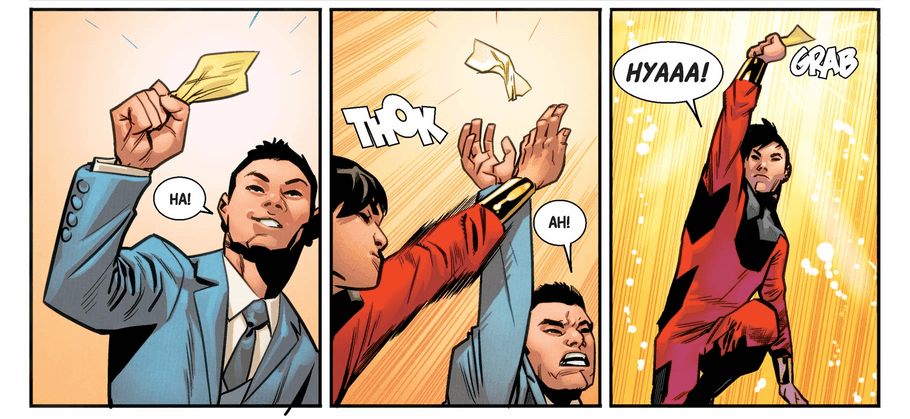 Jimmy makes the first grab here, but it's too early to call this a win. In one swift motion, Shang-Chi knocks the check away and strikes a victory pose. It's hard not to pose triumphantly when you're winning the battle...but this is just the warm-up.
Engage Stun Blasters*
Surprise your opponent with a quick blast, but only to stun. Remember, this is still a "Polite Fight."
*Must own license and have at least half a century's worth of comics detailing your work as a secret agent.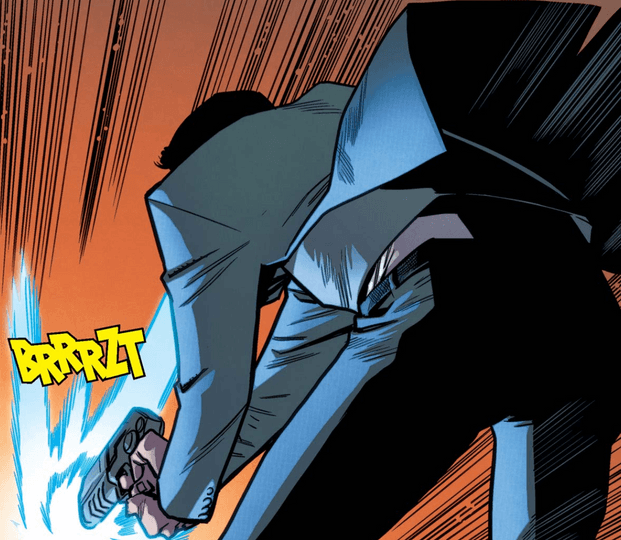 Swat Away Blasts
The only logical counter-attack to energy blasts. If you're a Master of Kung Fu, that is.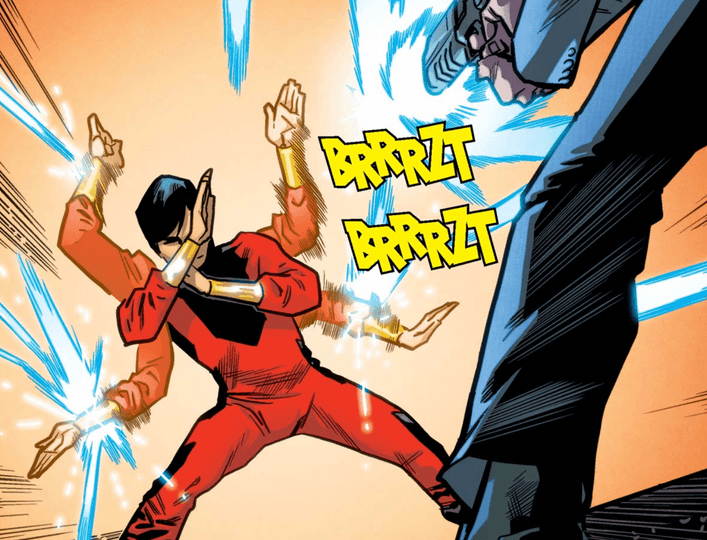 Pro Tip: Moving your hand at incredible speeds will create the illusion of multiple limbs, thus confusing and disorienting your opponent.
Disengage Your Enemy's Weapon
By now you should have both worked up a light sweat. Hey, anything to work off that big meal you just ate.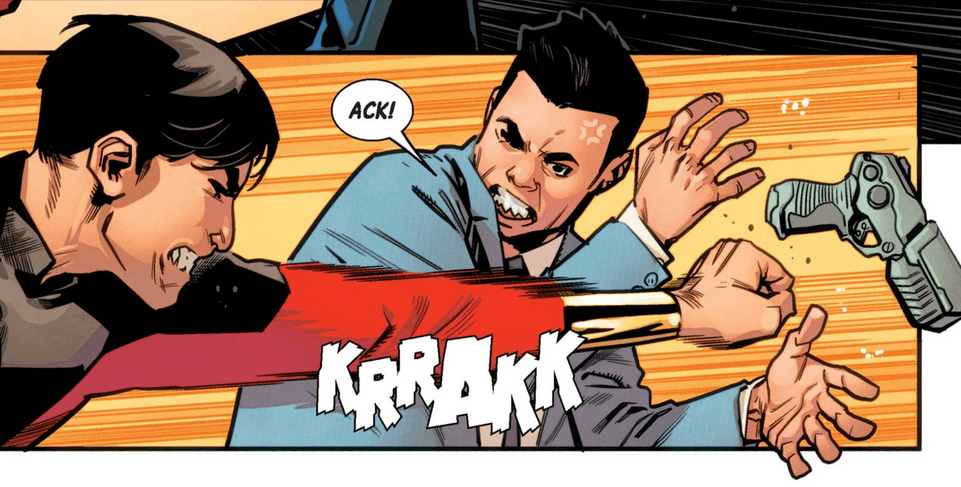 Meanwhile...
Distract and Pay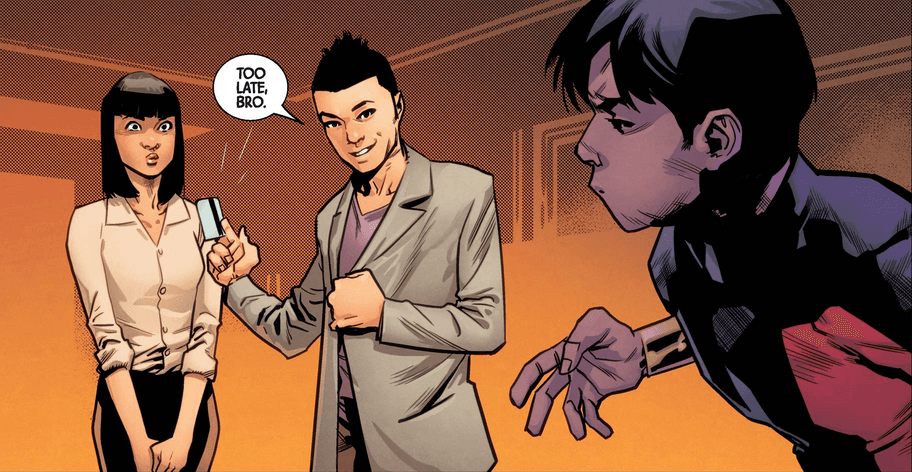 This is a classic move, and one of the fundamentals of the "Polite Fight." It may be tradition to fight over the paper check, but this is 2020. There are other ways to pay, including card, digital currency, working your connections with the restaurant owner, etc. See how Amadeus Cho swoops in and calmly hands his credit card to the bewildered server.
Accept Defeat Graciously
You could repeat the above steps in a vicious cycle that goes on longer than the actual meal itself, but it's important to read the room. As we see here, Jake, Cindy and Kamala are ready to move on.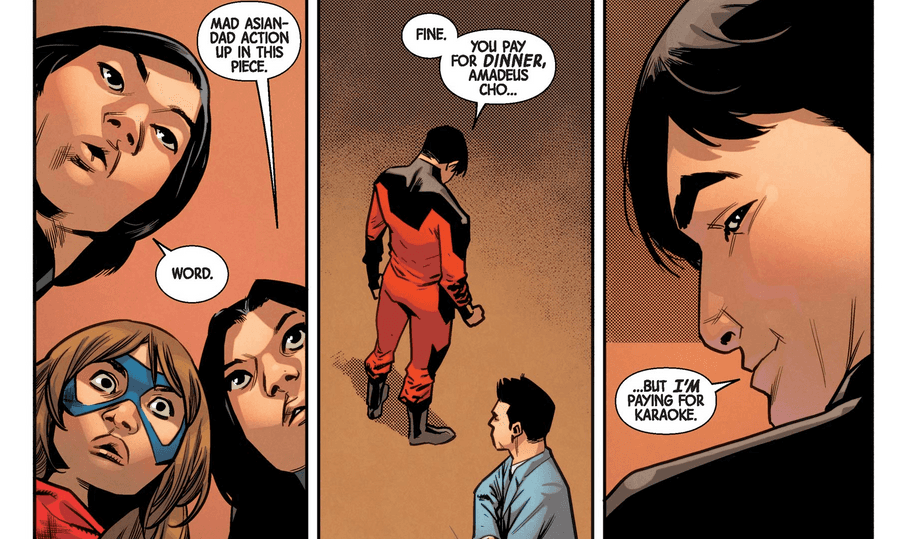 And as Shang-Chi admits, even if you lose this round of the "Polite Fight," there's always...
Karaoke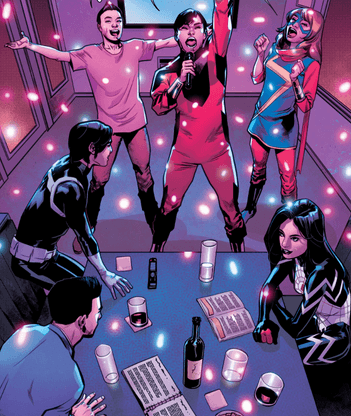 The Hype Box
Can't-miss news and updates from across the Marvel Universe!