Comics
Published February 28, 2023
Spider-Ma'am Swings into Action in 'Spider-Verse Unlimited' #39
Read the latest chapter from the weekly Infinity Comics anthology series on the Marvel Unlimited app!
Save 50% on your first two months of digital comics super-service Marvel Unlimited! Sign up today using promo code QUANTUM to enjoy unlimited instant access to over 30,000 Marvel Comics.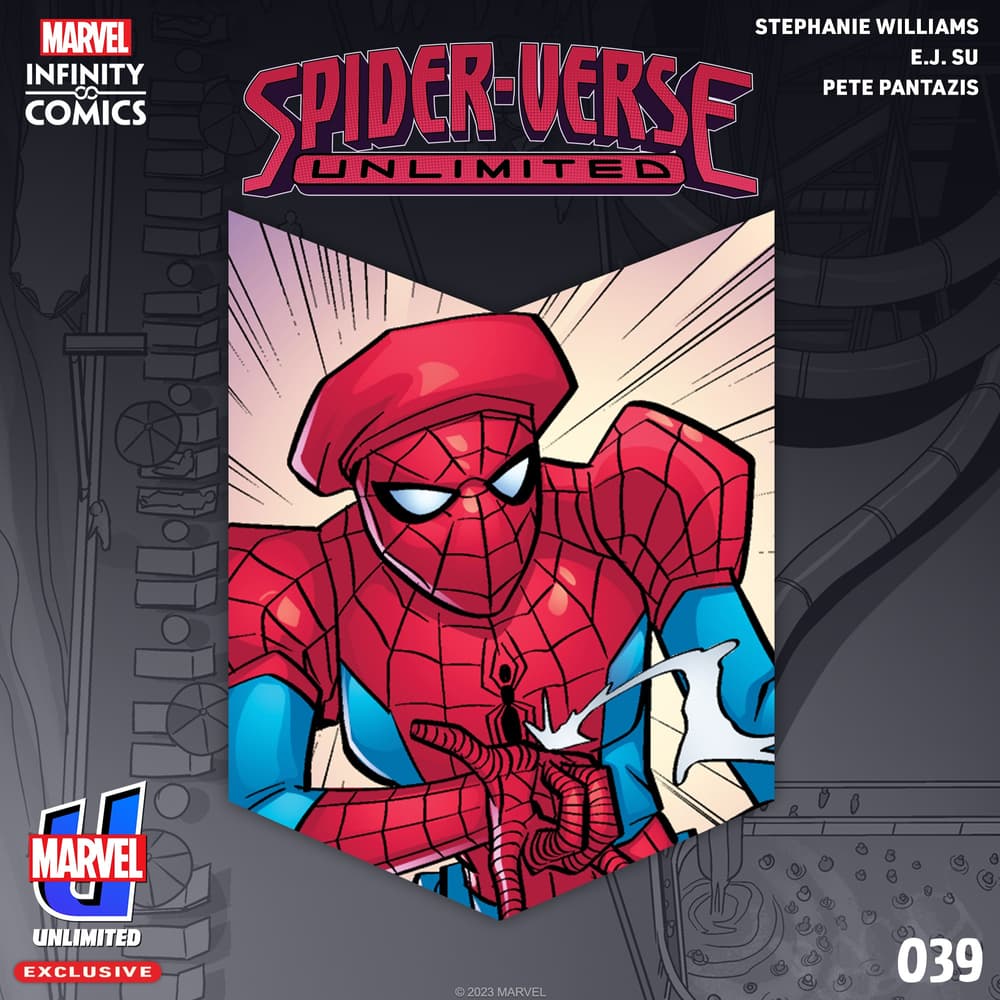 New on the Marvel Unlimited app from creators Stephanie Williams, E.J. Su, and Pete Pantazis. There are no vacations from super-heroing! Aunt May Parker AKA Spider-Ma'am takes her family on a cruise only to land them in more danger than ever in SPIDER-VERSE UNLIMITED #39! A time share presentation onboard the ship has been infiltrated by none other than Leap-Frog…and he's not working alone!
This standalone issue is the second chapter in a series of three one-shots, with the first issue featuring Spider-Punk—SPIDER-VERSE UNLIMITED #38—now on the Marvel Unlimited app. Next week, Silk will take the solo spotlight in "Story of My Life," dropping in SPIDER-VERSE UNLIMITED #40 on March 7.
[RELATED: Spider-Punk Takes On Punk Rock Carnage to Save Brooklyn]
Grab your first peek at Spider-Ma'am versus Leap-Frog below, then read SPIDER-VERSE UNLIMITED #39 on the Marvel Unlimited app!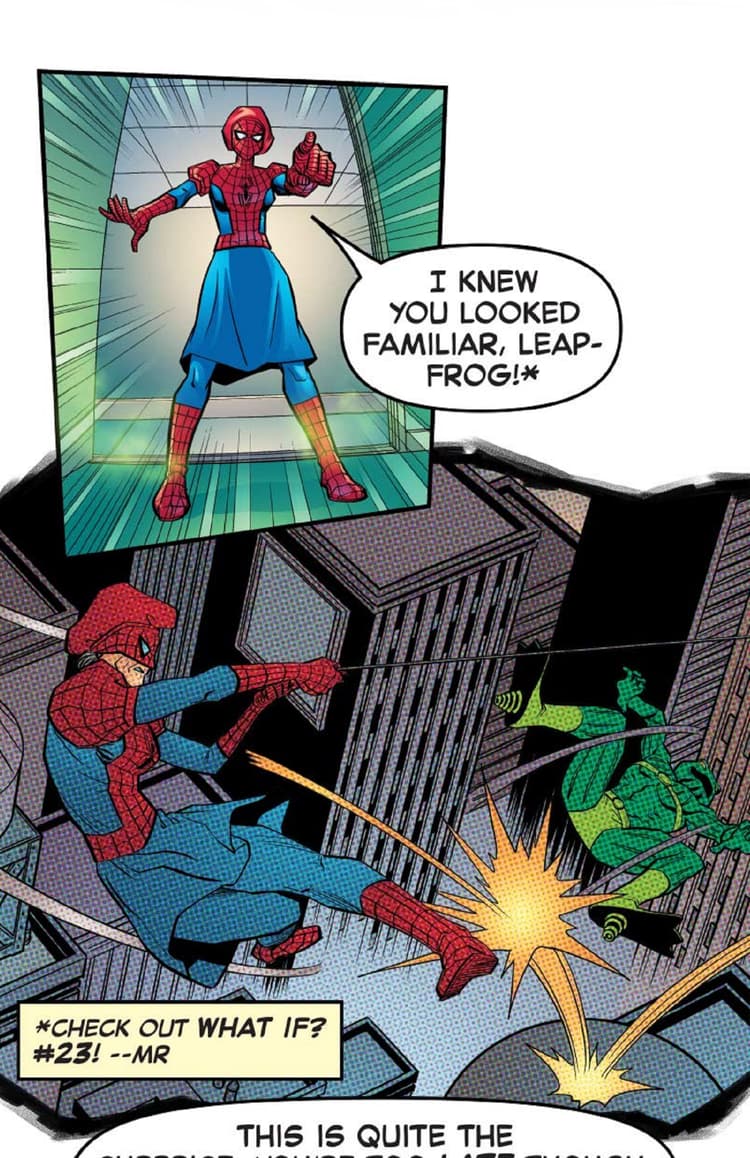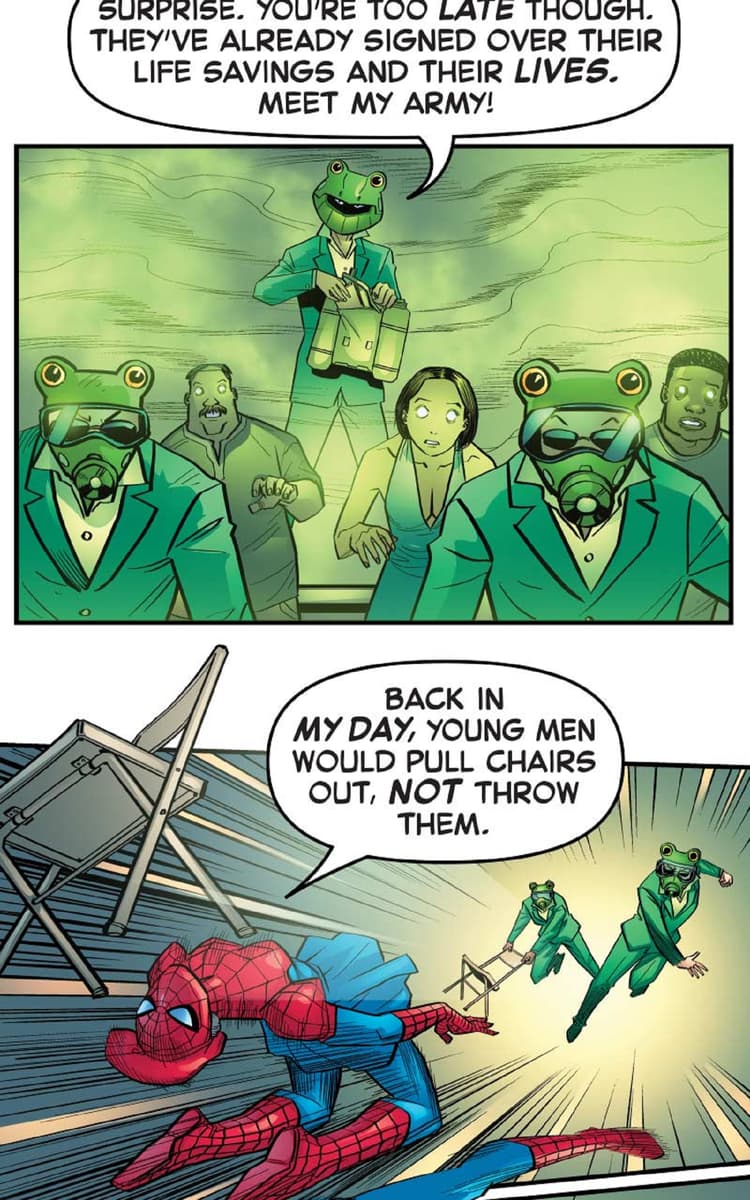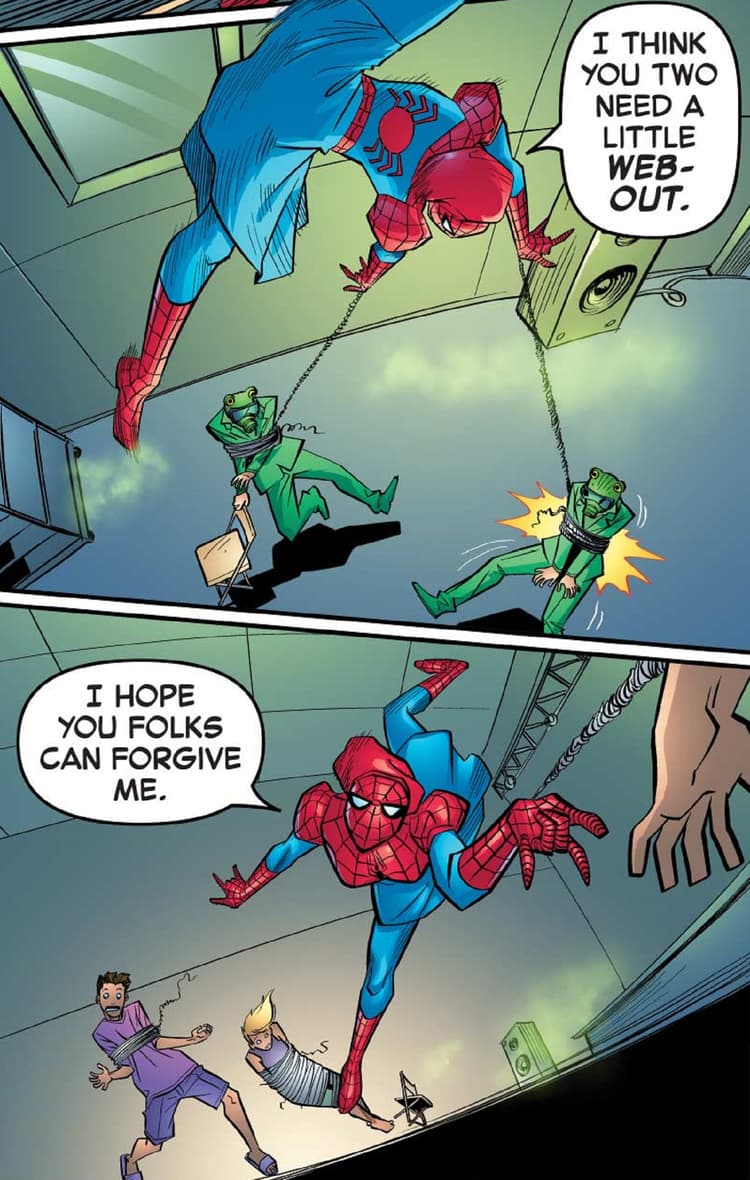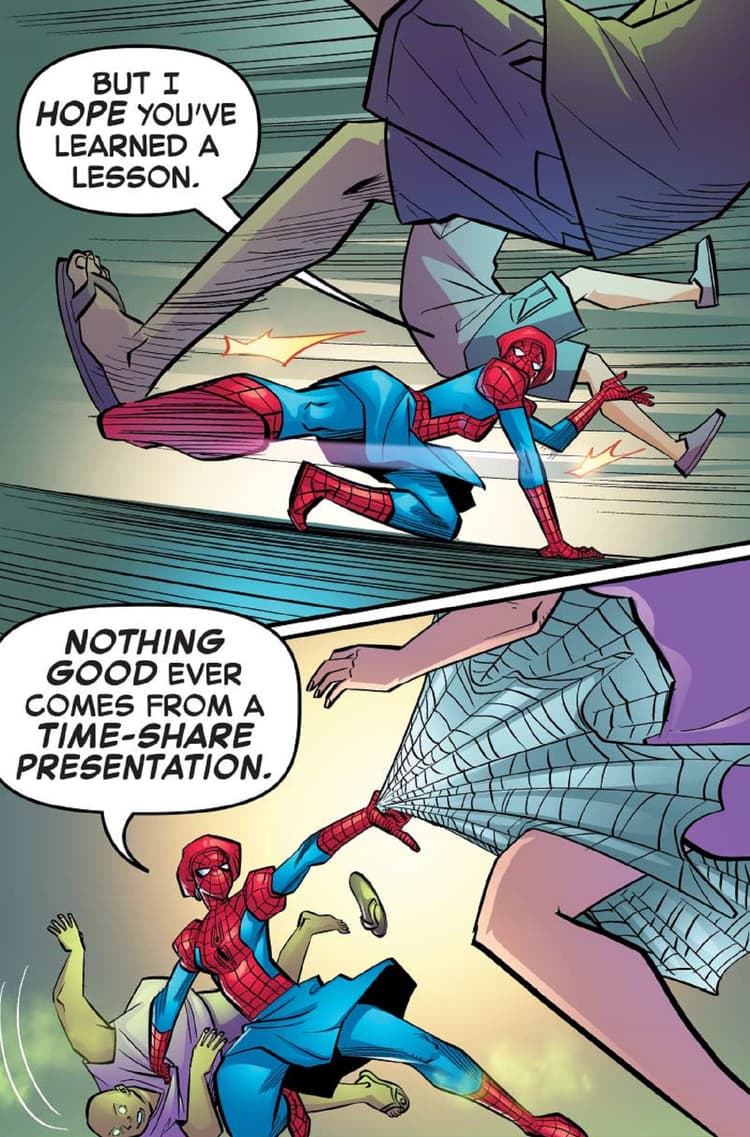 Download the Marvel Unlimited app for iOS or Android devices now for more vertical comics starring favorite Marvel characters. You'll also gain instant access to 30,000+ digital issues spanning 80 years of Marvel Comics.
The Hype Box
Can't-miss news and updates from across the Marvel Universe!