Comics
Published June 19, 2020
Spider-Man Teams Up in Olivier Coipel's Variant Cover for 'The Rise of Ultraman' #1
Marvel Entertainment and Tsuburaya Productions present the tale starting this September!
This September, writers Kyle Higgins and Mat Groom will join superstar artists Francesco Manna, Michael Cho, and Gurihiru to present a titanic tale of heroes, villains, and Kaiju. And now joining the growing list of legendary artists contributing to the captivating chronicle in THE RISE OF ULTRAMAN #1 is Olivier Coipel!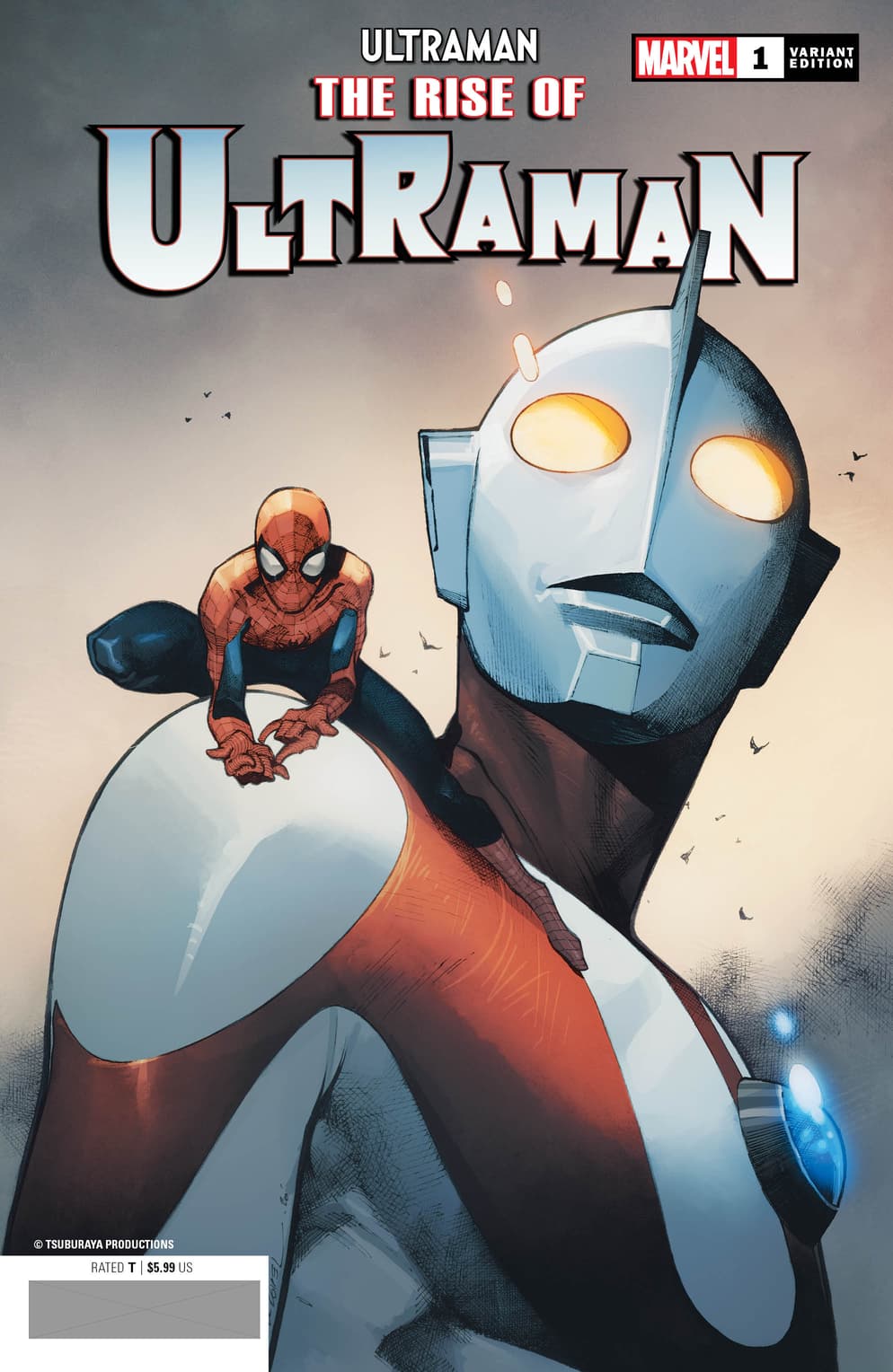 The modern Marvel master joins to present this incredible variant cover featuring not just one, but two global pop culture icons birthed in the 1960s... Spider-Man and Ultraman!
Having revealed Alex Ross's unbelievable cover for issue #1 earlier this week, Marvel Comics now presents Coipel's spectacular submission. Coipel, known for pencilling some of the most historic and fan-favorite comics of the last several decades, has crafted every mighty Marvel team and character imaginable—from the Avengers to the X-Men to Thor to stunning storylines like HOUSE OF M, SIEGE, AVENGERS VS. X-MEN, and so much more! And now members of the Merry Marvel Marching Society everywhere can add Olivier's Ultraman variant to their colossal Coipel collections!
Storytelling masters Higgins (Mighty Morphin Power Rangers, Winter Soldier) and Groom (Self/Made), together with artists Manna (Avengers, Fantastic Four), Cho (Captain America), and Gurihiru (The Unstoppable Wasp) will take fans back into the days of darkness, where the terrifying Kaiju lurk. When these unfathomable monsters threaten all life as we know it, the only thing standing in their way…is the United Science Patrol! Who are these enigmatic defenders, and how do they perform their miracles? Shin Hayata and Kiki Fuji have spent half a lifetime trying to find out – and their quest is about to drive them toward a decades-old dark secret and put them on a collision course with a mysterious warrior from beyond the stars!
Stay tuned for more details about what can you expect from Ultraman's adventures when THE RISE OF ULTRAMAN #1 hits stands this September!
Keep an eye on Marvel.com for more!
The Hype Box
Can't-miss news and updates from across the Marvel Universe!