Comics
Published December 13, 2018
Spider-Verse: Everything You Need to Know About Gwen Stacy
Swing through the comics history that led Spider-Gwen to the big screen in 'Spider-Man: Into the Spider-Verse!'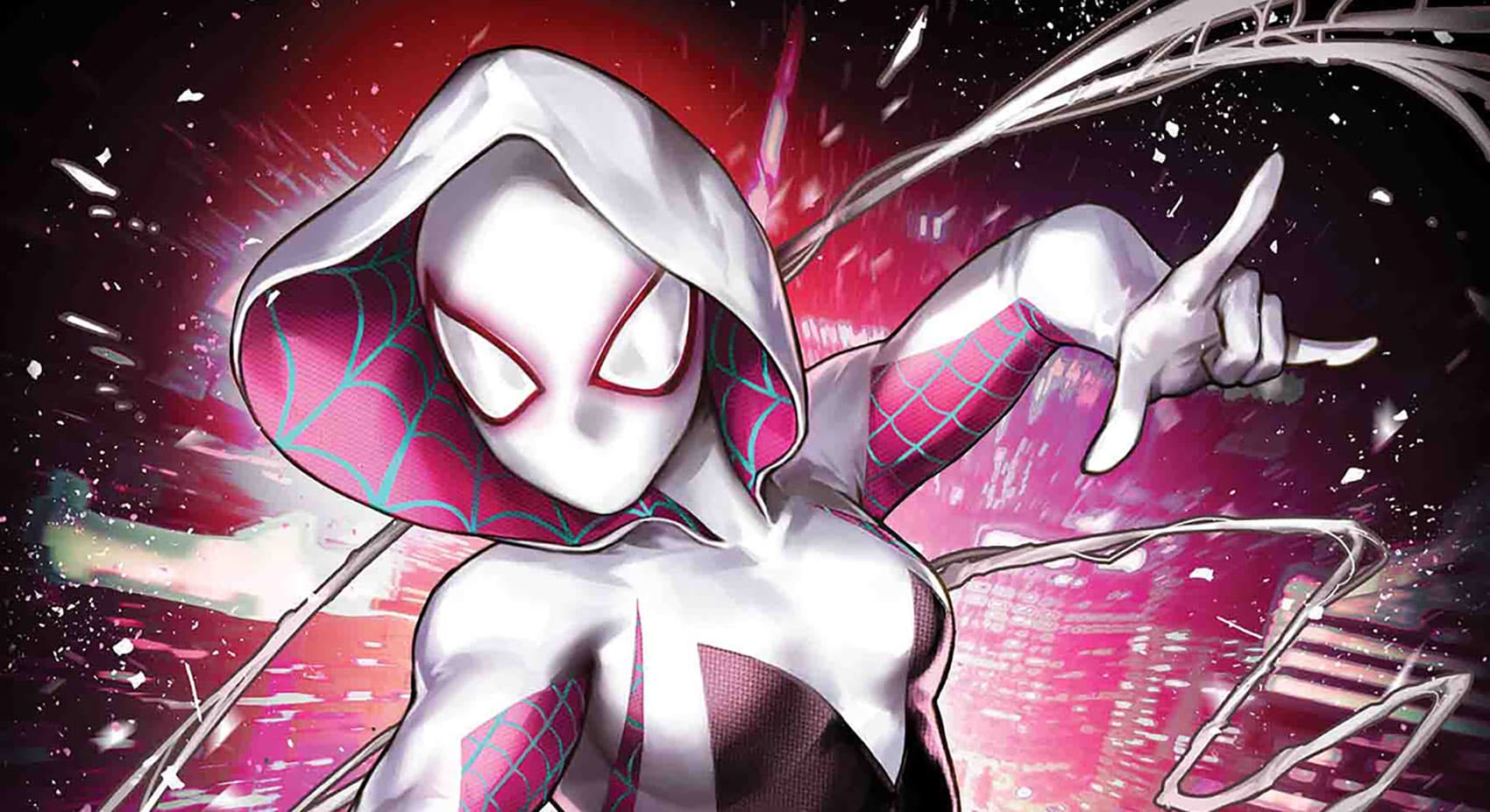 The animated film "Spider-Man: Into The Spider-Verse" debuts this Friday, and theater-goers will be treated to the awesome presence of the spider-powered Gwen Stacy, voiced by Hailee Steinfeld.
With Gwen's prominent role in both "Spider-Man: Into the Spider-Verse" and "Marvel Rising," let's take a dive deep into the comic book history of the character known to fans as Spider-Gwen, Spider-Woman, and now Ghost Spider! 
In the core Marvel Universe – also known as 616 – Peter Parker became romantically involved with his college classmate Gwen Stacy following her introduction in AMAZING SPIDER-MAN #31, until the Green Goblin killed her in the devastating AMAZING SPIDER-MAN #121. However, in an alternate universe – on Earth-65 – it was high school student Gwen Stacy, not Peter, who was bitten by a radioactive spider that granted her arachnid-like powers, inspiring her to become the hero known as Spider-Woman!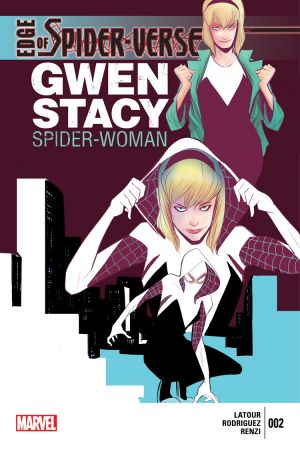 First appearing in EDGE OF SPIDER-VERSE #2 by Jason Latour and Robbi Rodriguez, Spider-Gwen rocks out on drums in a band called the Mary Janes when not attending Midtown High or swinging around the Big Apple stopping criminals. In this reality, her friend, the bullied Peter Parker, turned himself into the Lizard and ultimately died thanks to his self-experimentation. 
That initial appearance set the stage for Gwen's prominent role during the original SPIDER-VERSE story, where she and other Spider-People from across the multiverse did their best to stop the Inheritors, a group that hunted and ate those with spider-powers. 
After helping to save the day, Gwen then scored her own series, SPIDER-GWEN, also by Latour and Rodriguez. That series ran five issues leading into the reality-shaking SECRET WARS.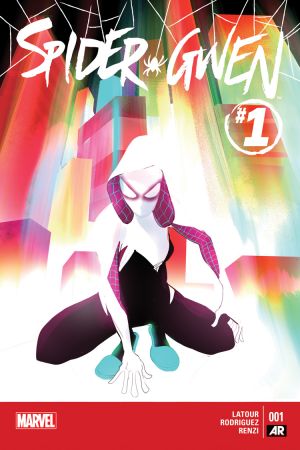 During SECRET WARS, Gwen appeared in a new SPIDER-VERSE series. When the dust settled from that event, unlike her fellow alternate reality Spidey, Miles Morales -- who stuck around in the 616 universe -- Gwen then returned to her own reality and a new volume of the SPIDER-GWEN comic.
While she continued to face off against her own growing rogues gallery in SPIDER-GWEN, while also exploring a brief romance with Miles Morales during a reality-hopping adventure, Gwen also fought other inter-dimensional threats alongside Spider-Ham, Spider-Man Noir, Spider-Punk and others in WEB WARRIORS.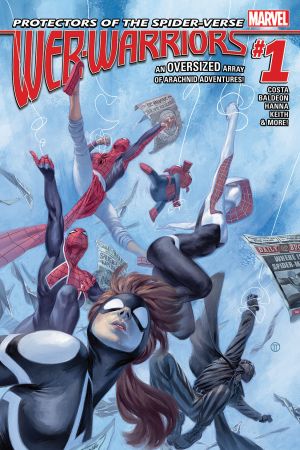 Gwen also kept up with some of her other Spider-Friends, as seen in the SPIDER-WOMEN crossover with Silk and Jessica Drew, and currently finds herself fighting alongside the larger collection of Spider-Verse heroes once more in the epic SPIDER-GEDDON story.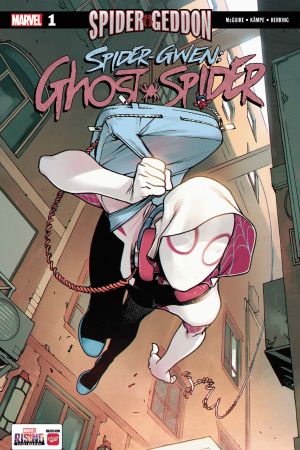 Spider-Gwen: Ghost-Spider (2018) #1
published

added to marvel unlimited

letterer

editor

inker

penciler

colorist

colorist (cover)

inker (cover)

penciler (cover)

writer
What is Marvel Unlimited?
The second volume of Gwen's solo series came to an end with SPIDER-GWEN #34, but fret not, her adventures continue in the recently-launched series SPIDER-GWEN: GHOST SPIDER, which not only features her new moniker and ties into SPIDER-GEDDON, but also the new creative team of Seanan McGuire and Rosi Kampe! 
For more on Gwen Stacy, check out Gwen's section on Marvel.com! 
The Hype Box
Can't-miss news and updates from across the Marvel Universe!