Comics
Published July 13, 2020
Spider-Woman's 5 Fiercest Foes
Prepare your mind for this Wednesday's 'Spider-Woman' #2!
Jessica Drew, AKA Spider-Woman, has been through the ringer: getting powers, losing her memories, working for the hellacious Hydra, becoming an Avenger, then a double agent for S.H.I.E.L.D., and losing her powers! And now she's about to face the daughter of one of her old enemies in SPIDER-WOMAN #2, available this Wednesday, July 15!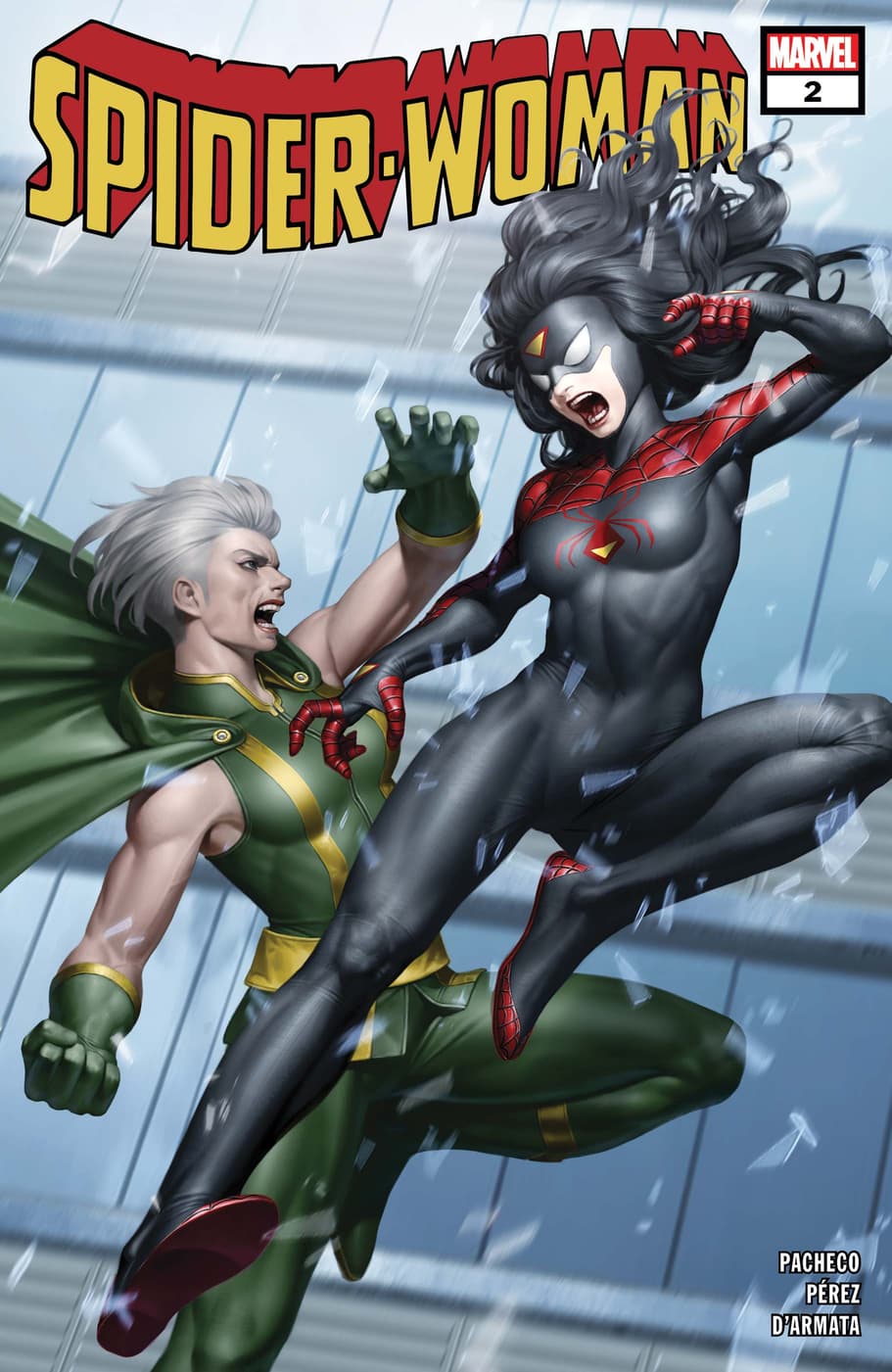 Across her adventures, she's become all-too-familiar with vicious villains, but who ranks the highest in her tangled web of fearsome foes? We've got a hand-picked batch of baddies that's sure to get your skin crawling and rooting for this Wall-Crawler! 
Count Otto Vermis
Jessica Drew's first appearance in MARVEL SPOTLIGHT (1971) #32 is truly a tragic tale.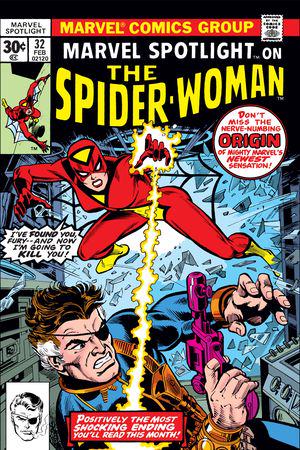 Marvel Spotlight (1971) #32
published

added to marvel unlimited

penciler

penciller (cover)

inker

editor

colorist

letterer
What is Marvel Unlimited?
After Jessica's father tries to save her life from Uranium poisoning, Jessica loses her memories but gains unusual abilities. While fleeing an angry mob that suspected her powers were witchcraft, she comes upon the high-ranking Hydra leader, Count Otto Vermis. He invites her to join the organization's cause (of global domination) and promises to help restore her lost life. Instead, he manipulates her into becoming Hydra's deadliest weapon, codenamed Arachne, and tasks Hydra agent Jared Kurtz to become her lover, securing her loyalty!
Morgan le Fay 
Jessica as Spider-Woman first encounters the centuries-old sorceress Morgan le Fay when she defeats her pawn Jason Struthers while he attempts to retrieve the Darkhold, an ancient spellbook, in SPIDER-WOMAN (1978) #2. Her next run-in with Morgan was a battle for her very soul!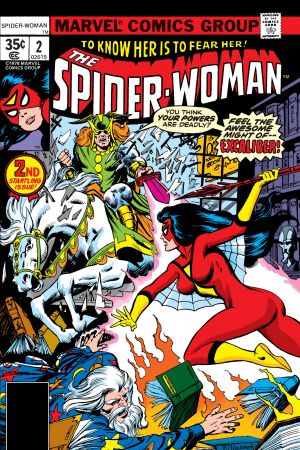 Spider-Woman (1978) #2
published

added to marvel unlimited

penciller (cover)

editor

inker

penciller

colorist

letterer
What is Marvel Unlimited?
After traveling back in time with her friend Magnus in SPIDER-WOMAN (1978) #50, Jessica bests Morgan in hand-to-hand combat but Morgan traps her soul on the Astral Plane, leaving her body lifeless in her time and ripe for Morgan's possession. Thinking herself dead, Jessica has Magnus wipe her friends and the world's memories of her existence. It's not until AVENGERS (1963) #240-241 that her friends memories return, and they aid her in defeating Morgan on the Astral Plane. 
Viper, AKA Madame Hydra 
Jessica's relationship with Ophelia Sarkissian, AKA Viper, is complex, thanks to Morgan le Fay, and it all starts in SPIDER-WOMAN (1978) #44 when Morgan mind controls Viper into believing she's Jessica's mother! After Viper unwittingly thrusts Jessica into another dimension, Jessica meets the Elder God Chthon who desires to return to Earth. Viper breaks free from Morgan's control and helps foil Chthon's plans, but later blames Jessica for the mental violation, reveals the truth of her parentage, or lack thereof, and takes her revenge in CAPTAIN AMERICA (1968) #281!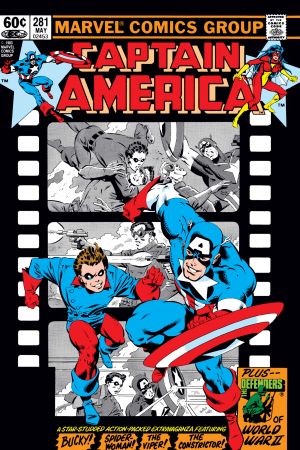 It gets more complicated after Jessica loses her powers and receives an offer from a Hydra agent to restore them. Unsure of what to do, she contacts Nick Fury and he asks her to be double agent for S.H.I.E.L.D. She does so, and to maintain her cover, she liberates Viper (going by Madame Hydra) after the Avengers capture her, as seen in but nearly kills Captain America in the process! GASP! Check out her double agent antics in NEW AVENGERS (2004) #13-14! 
Queen Veranke 
Jessica later learns that an alien Skrull cell led by Queen Veranke was responsible for the restoration of her powers.
While in "Hydra" the Skrulls stole her DNA so Veranke could mimic not just her appearance, but also her abilities (since Skrulls can only shape-shift to a certain extent). Veranke successfully impersonates her for a year before invading Earth, tarnishing Jessica's reputation with the Super Hero community. See all this deception in SECRET INVASION #1-8!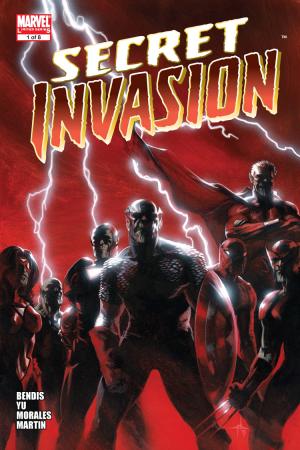 Secret Invasion (2008) #1
published

added to marvel unlimited

rating

writer

inker (cover)

penciler (cover)

inker

painter (cover)

penciler

colorist

colorist (cover)

letterer
What is Marvel Unlimited?
The Skrulls 
Despite the defeat of Veranke and the Skrulls' invasion, Jessica's run-ins with Skrulls continue as seen in SPIDER-WOMAN (2015) #1-4. She ends up working for Abigail Brand at S.W.O.R.D., and hunting down the Skrulls who ruined her life. Jessica takes on a Skrull posing as Spider-Man and other wayward shape-shifters, and even has a run-in with Madame Hydra who wants her to rejoin the nefarious organization! Later, when Jessica visits a hospital during her pregnancy, it's attacked by Skrulls! She just can't escape them! Find out what happens as she goes into labor in SPIDER-WOMAN (2015) #1-6!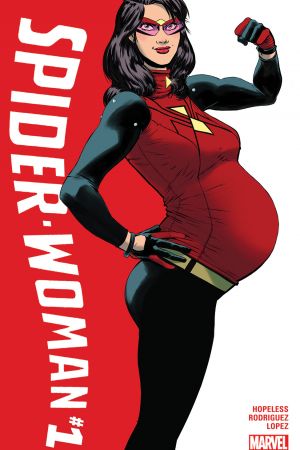 Which career criminal or vicious villainess will Spider-Woman face next? Find out in the new series from Karla Pacheco and Pere Pérez, which explores Jessica's new job and sees her besieged by unknown forces! SPIDER-WOMAN #1 is available now, and she's about to find out who is pulling the strings of her web in SPIDER-WOMAN #2, available at your local comic shop this Wednesday, July 15! 
The Hype Box
Can't-miss news and updates from across the Marvel Universe!