Comics
Published May 1, 2019
'Star Wars' Writer Greg Pak Tells a New Mandalorian Tale
Boba Fett joins Princess Leia, Han Solo, Yoda, and more in the 'Star Wars: Age of Rebellion' one-shots!
Cantina Comlink is your weekly smuggler's run to spotlight Star Wars comics as only Marvel can make 'em!
Not only does the STAR WARS: AGE OF REBELLION event offer up three months of special one-shots featuring all the heroes and villains of the original trilogy of Star Wars films, but also the debut of superstar writer Greg Pak in the galaxy far, far away!
Next Wednesday, May 8, STAR WARS: AGE OF REBELLION - BOBA FETT #1 hits stands at your local comic shop, unveiling what happens when the notorious bounty hunter goes on the trail of a real villain...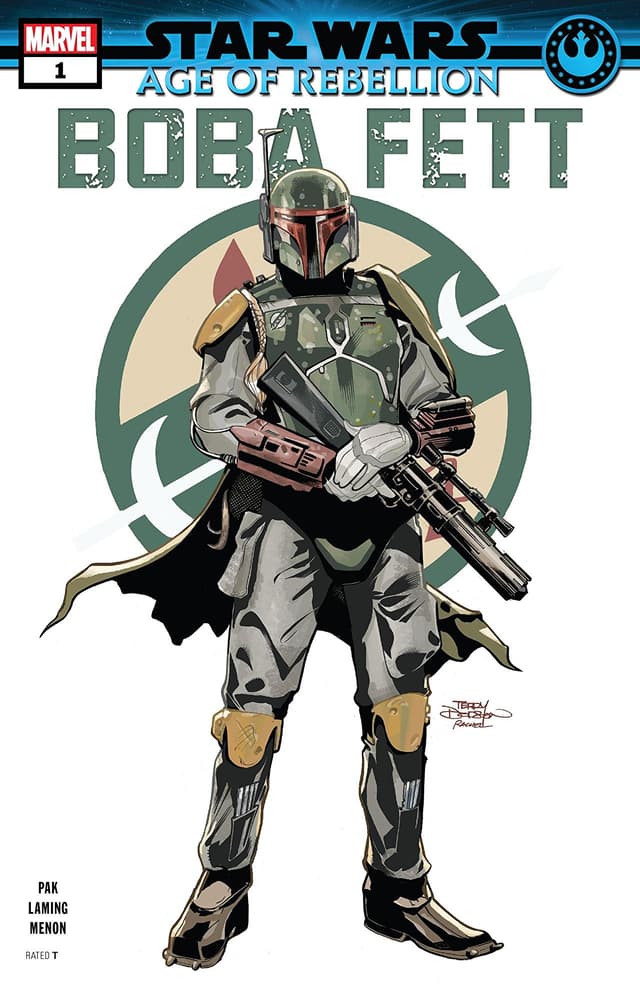 With this issue, we're deep in the AGE OF REBELLION, so we decided to check in with Pak to get some valuable information on this month's titles, as well as a hint of things to come.
Marvel.com: Greg, basic question, but an oh-so important one: What's your favorite of the ten Star Wars feature films and why?
Greg Pak: I was eight when A New Hope came out—although we just called it Star Wars back then—and eleven when The Empire Strikes Back hit. So as much as I love the new movies, and I love, love, love 'em, that first trilogy will probably always be my sentimental fave.
The Empire Strikes Back is probably at the top of my list, in part because of how mind blowing it was to see after waiting three years as a kid for the next chapter, and how shocked we were by the big choices and character moments throughout. It's such a classic now that it's a little hard to express how hugely risk-taking it felt at the time and how much it opened up and made possible that Star Wars mythology we almost take for granted now. And I just love so many of the acting beats in that second movie. All of Mark Hamill's moments with Yoda in those early scenes on Dagobah are just phenomenally good—so real and so endearing and so critical for making the fantastical scenario work on a human level.
 
Marvel.com: What were your first thoughts after being offered the AGE OF REBELLION event? How did you want to approach it?
Pak: Oh, I miiiight have been so thrilled that I literally jumped up and down. I've been hungry to write Star Wars comics ever since Marvel got the license, and my editor couldn't have hand-picked a better and more fun first project for me to dive into than this AGE OF REBELLION gig. I'm writing eight one-shots featuring classic heroes and villains from that original trilogy, so I'm right there in the sweet spot with the movies I loved the most when I was growing up.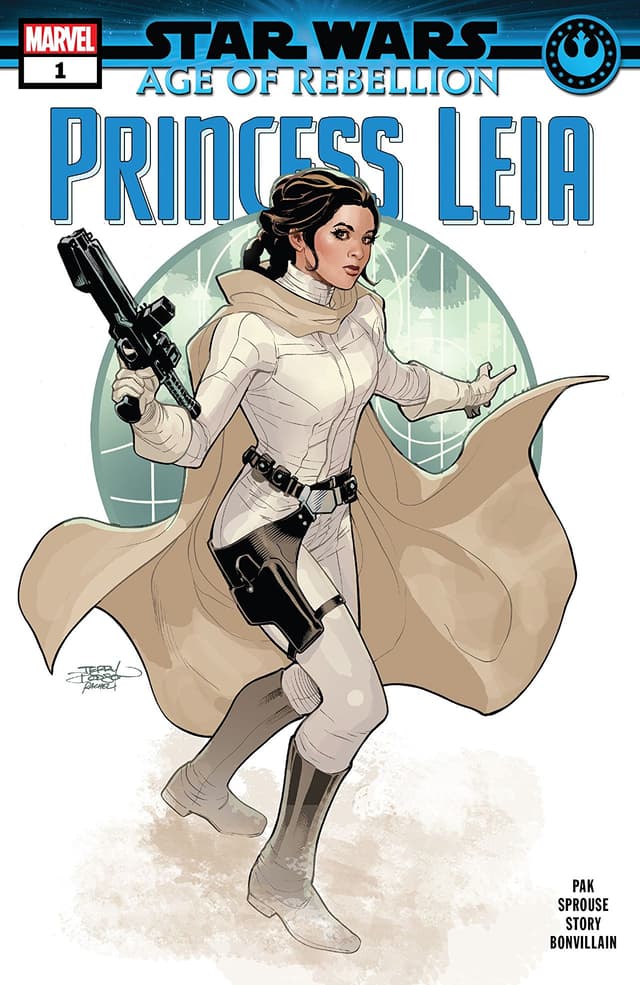 It's a massively challenging gig in that writing eight one-shots is actually a lot harder than writing an eight-issue story. Each one-shot is just 20 pages, but that's eight separate stories that you need to figure out—eight little epics that need to encapsulate each character, fit into existing continuity in an intriguing way, and add some nugget of insight or development that contributes to this shared universe.
But these are characters that have been under my skin for four decades. And my editors Mark Paniccia and Tom Groneman and all the folks at Lucasfilm have been just incredible in supporting these stories and helping me nudge them in the right directions. And the art teams have been knocking the ball out of the park with each and every issue. It's really been a dream.

Marvel.com: We'll get to your artists, but we really want to ask if writing Super Hero comics prepare a writer such as yourself for taking on Star Wars comics? What are the biggest differences?
Pak: In terms of comics craft, it's exactly the same process. We're just trying to figure out the best possible ways to dramatize great stories that matter about these amazing characters.
The biggest differences probably revolve around genre conventions. Jedi sometimes do some super hero-y kinds of things. But Star Wars characters don't generally move through the world physically like Super Heroes—they're not holding up mountains or smashing asteroids apart with their bare hands. So the visual and visceral thrills play out a little differently.
Marvel.com: Like you said, AGE OF REBELLION is a series of eight one-shots, but are they linked in any way such as thematically or by story threads?
Pak: There are some echoes here and there, but that's really just because the characters have histories with each other rather than through a conscious design to create links. I approached each one of these as its own story. My attitude was if I had one chance and one chance only to tell a story that epitomized this character, what story would I want to tell? Since they're all different characters with different key moments across the trilogy, the stories fall at different points on the timeline and explore different kinds of challenges and themes.
I would say that one big theme that's echoed throughout all my Star Wars work so far, including my work on the main series that starts with STAR WARS #68, is that thin line between rebels and rogues. I'll say no more for fear of spoilers.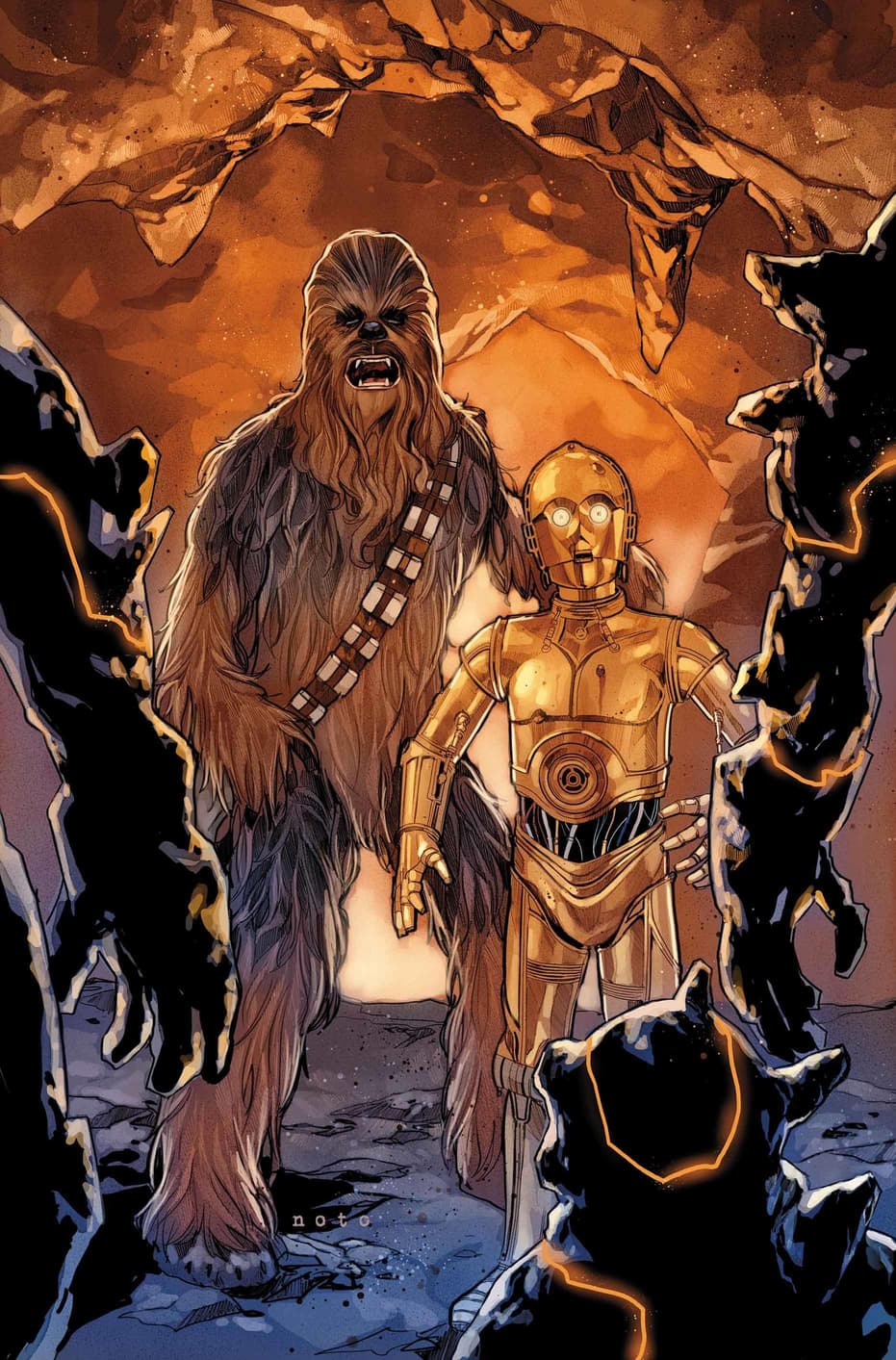 Marvel.com: With Boba Fett's origins finally revealed in Attack of the Clones, how do you maintain the mystique in his one-shot?
Pak: I approached STAR WARS: AGE OF REBELLION – BOBA FETT #1 story like a straight-up Western, with an almost entirely silent, anti-hero bounty hunter implacably pursuing his goals while other characters try to figure out his motivations. It's a kind of classic Man-with-No-Name feel, and the art by Marc Laming and colorist Neeraj Menon is just stunning in evoking that genre and vibe.
 
Marvel.com: Both Han Solo and Boba Fett have finite ends as seen in the films; do such demises at all figure into how you present them in your stories? Do you foreshadow them?
Pak: At one point, I thought of hinting at or even showing Boba Fett's end in the story, but with all of these one-shots, I think the best move has been to explore and celebrate them as the heroes or villains of their own stories, capable of sustaining dozens more tales like these. My job with these one-shots isn't to complete or finish these characters' stories—I think it's to show why we're so compelled by them and show how much more story there is in all of them.
Marvel.com: What was it like folding a newer concept like Canto Bight into STAR WARS: AGE OF REBELLION – JABBA THE HUTT #1?
Pak: It was pretty seamless, the equivalent of pulling in a bit of Peter David lore into a Hulk story that's mostly relied on Stan Lee and Bill Mantlo characters. It's all part of the shared universe and it's a blast finding bits from different parts of that universe that make sense in new stories.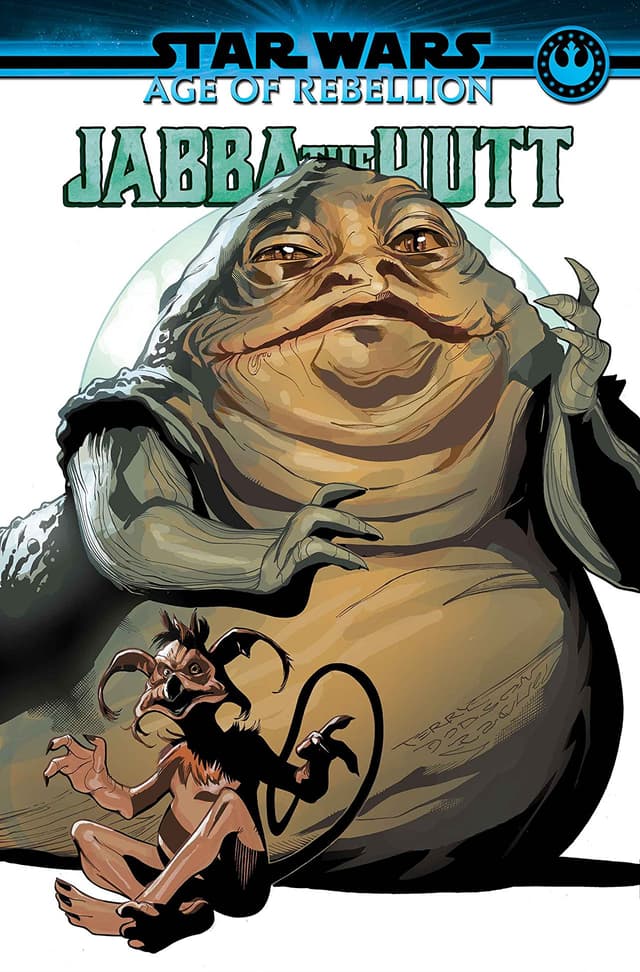 Marvel.com: Gotta ask… Lando and Lobot: What's your take on their relationship in STAR WARS: AGE OF REBELLION – LANDO CALRISSIAN #1?
Pak: I don't want to spoil too much, but we drew a lot on the great Charles Soule/Alex Maleev LANDO limited series in 2015 for that. I can say that the Lando-Lobot dynamic is a ton of fun to write. Always a kick to have a cocky risk-taker having to deal with a deadpan pragmatist. And the Soule/Maleev story gave us a bit more emotional context to give that fun vibe another level.
 
Marvel.com: Before we talk about your amazing artists, let's look forward a bit to the Luke Skywalker and Darth Vader one-shots in June—what can readers expect?
Pak: These are probably the stories that take the biggest leaps in the series. I was honestly stunned and thrilled that we got the green light to do what we're doing in those books. We're digging deep into some the most fundamental motivations of these key characters in these canon stories, and I can't wait for y'all to see them.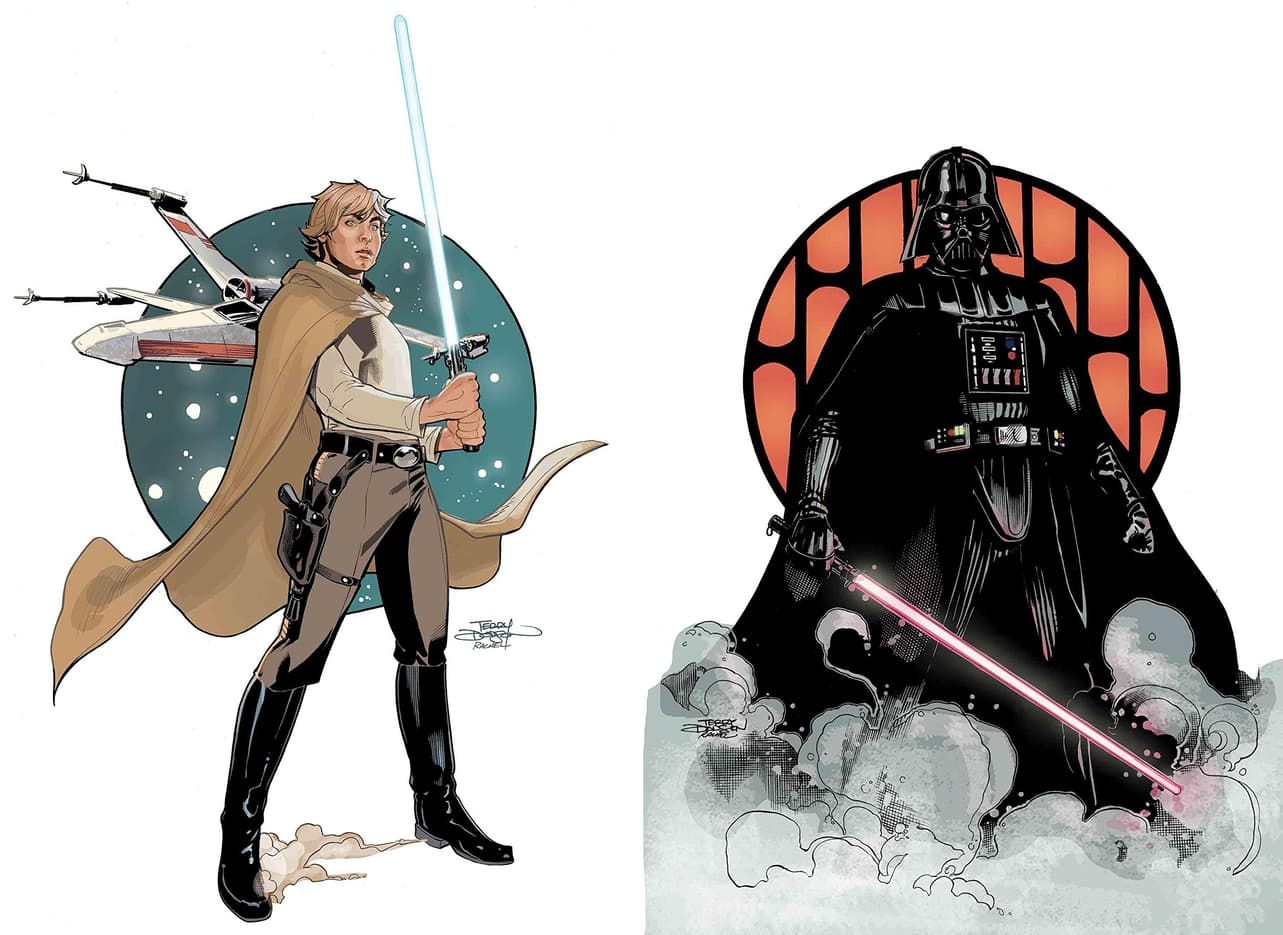 Marvel.com: Wow! Okay, you've got Marc Laming on the villains one-shots and Chris Sprouse on the heroes. How does that set-up play to their strengths, in your opinion?
Pak: Oh, it's been stunning. Both Chris and Marc have a tremendous gift of being able to deliver amazing actor likenesses, which is key for these Star Wars books, while keeping every moment fresh and alive. And Chris's clean lines have been a perfect fit for the bold, brassy, fun vibe of the hero books while Marc's giving a grittier vibe to the villain books, which feels just right. 
We're also getting to work with a number of amazing artists as well, including Will Sliney, Karl Story, Marc Deering, Stefano Landini, Scott Koblish, Emilio Laiso, Marco Turini, Roland Boschi, and every one of them is delivering stunning pages and panels. 
Read STAR WARS: AGE OF REBELLION - BOBA FETT #1 at your local comic shop on Wednesday, May 8!
The Hype Box
Can't-miss news and updates from across the Marvel Universe!