Comics
Published January 28, 2020
The 5 Most Brutal Avenger vs. Avenger Battles
As 'Captain Marvel' continues to pit Carol against her own, we look back at the most memorable teammate fights!
In last week's CAPTAIN MARVEL #14, readers witnessed Carol Danvers on a hunt for her fellow Avengers.
Compelled by an evil force that has placed the cosmic hero in an impossible position, Captain Marvel has taken down Thor, Iron Man, and now She-Hulk—but what comes next? How will Carol emerge from the situation on top? What will the final fate of Earth's Mightiest Heroes be?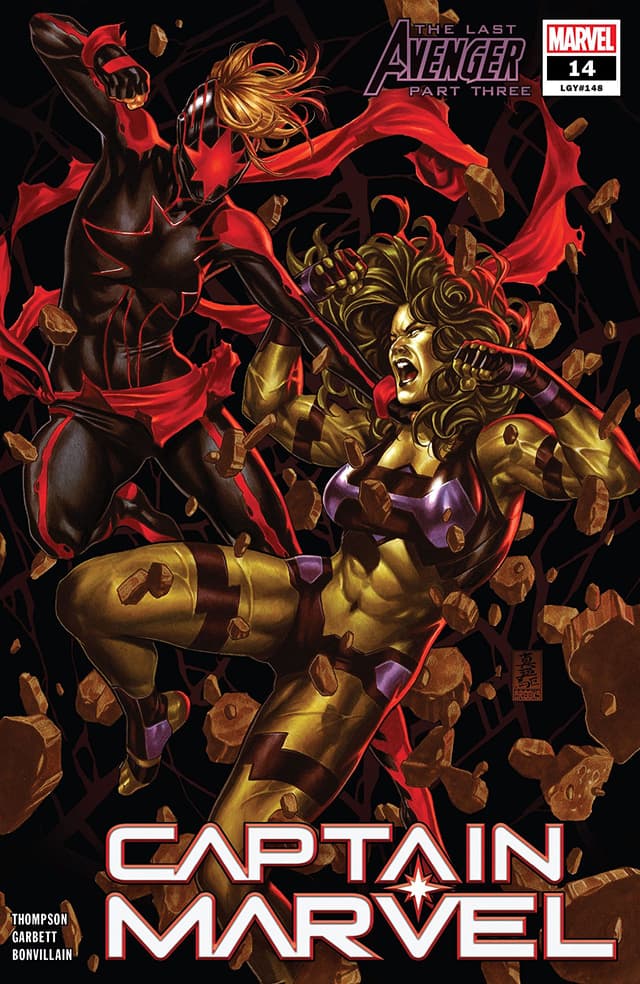 Before we find out, we thought we'd take a look at a few of the most notable moments of Avengers infighting...
The Civil Wars
Okay, let's get the obvious ones out of the way.
The first CIVIL WAR (2006) saw the Avengers taking sides and squaring off over the issue of Super Hero registration, with Tony Stark and his team in favor—and Steve Rogers and his supporters against. And in CIVIL WAR II (2016), the heroes again found themselves at odds with one another, this time over the issue of predictive policing. Carol wanted to use the precognitive abilities of the Inhuman Ulysses to accost future offenders before they were able to commit acts of violence, while Tony argued against the ethics of that kind of preemptive arrest.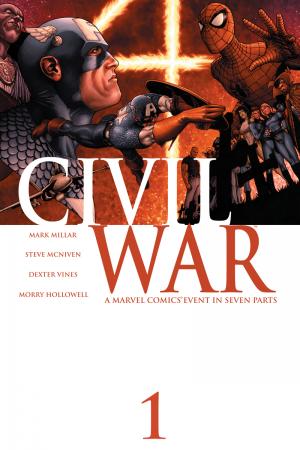 What was possibly most compelling about these events was the ways in which they challenged our heroes to interrogate their core beliefs—as well as the fact that (even though the relationships between the characters were put under significant strain) they found their way back to one another in the end.
Original Sin: Hulk vs. Iron Man
In 2014's ORIGINAL SIN, Uatu the Watcher was killed and many of the secrets he held about the Marvel Universe were revealed. And in the event's HULK VS. IRON MAN (2014) tie-in, readers saw the fallout for Bruce and Tony.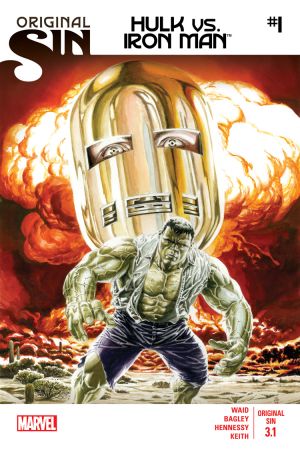 Back in the day, when Tony was making his living by building weapons of war, Bruce found himself creating a gamma bomb for General Ross. But he added extra shielding to it that prevented it from reaching its full strength. Tony and Ross were against the extra shielding, arguing that the bomb would create a greater show of force without it. So Tony removed the shielding, and his tinkering supposedly led to the accident that turned Bruce into the Hulk. An enraged Bruce used Extremis, which can alter the makeup of a person's body, to create a super-intelligent Hulk.
The two fought each other and, at a critical moment in battle, Tony revealed that his real reason for removing the shielding was that it would have amplified the bomb and destroyed an entire city, before Bruce and Tony reunited.
HYDRA Cap
The events of AVENGERS: STANDOFF (2016), CAPTAIN AMERICA: STEVE ROGERS (2016), and SECRET EMPIRE (2017) converged to give readers a look at a United States under the sway of Hydra. 
Kobik, the little girl who was also the sentient incarnation of the Cosmic Cube, warped Steve's memories, giving the 616 a version of Cap who had apparently been a Hydra sleeper agent all along. He then led a fascist organization to impose his will on the country.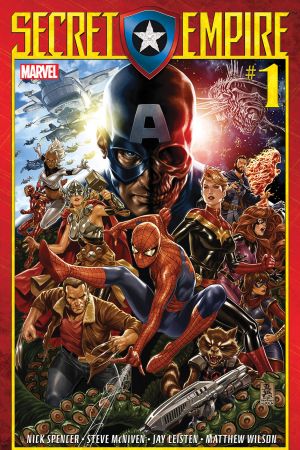 Secret Empire (2017) #1
published

added to marvel unlimited

inker

painter (cover)

penciler (cover)

editor

colorist (cover)

inker (cover)

penciler

colorist

writer

letterer
What is Marvel Unlimited?
Eventually, the original Cap found Kobik inside her own mindscape. With a little help from Bucky Barnes, they managed to bring the original Steve back into regular reality and normalcy eventually returned to the United States. But along the way, virtually every one of the Avengers—not to mention the Defenders, Ultimates, Champions, Inhumans, and Guardians of the Galaxy—joined forces to stop Steve's tyrannical advances.
It was interesting to see how Steve, who'd always been put on such a pedestal, could fall so far in the eyes of his friends and the public. And watching him try to rebuild trust in the aftermath was something we hadn't really seen him ever have to go through previously.
Planet Hulk
In the NEW AVENGERS: ILLUMINATI (2006) one-shot, a gamma bomb caused the Hulk to lose control and wreak havoc in Las Vegas. The Illuminati, whose members included Namor, Tony Stark, Reed Richards, Black Bolt, Stephen Strange, and Charles Xavier, decided to blast the Hulk into space, arguing that he posed too much of a threat. Namor was the only one against the plan. And then the Hulk ended up landing on the plant Sakaar.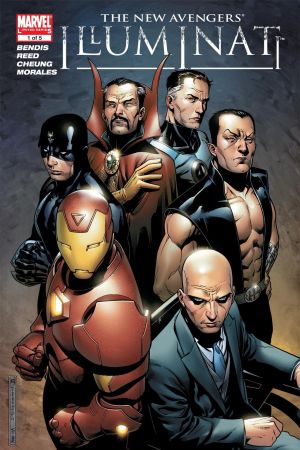 During the events of PLANET HULK (2006), the Jade Giant got pulled into a pretty heroic battle on that planet and, along the way, wound up getting married. The ship he arrived on was turned into a monument to honor his heroism...but it exploded and killed his wife. An enraged Hulk blamed the Illuminati for the ship's malfunction and, in WORLD WAR HULK (2007), returned to New York ready to fight. After battling no small number of heroes, he was eventually imprisoned by S.H.I.E.L.D.
While fences were ultimately mended, this series of events did some major damage to the Hulk's relationship with his fellow Avengers.
Power Prism Shenanigans
Lest it appear that Avengers infighting is a post-2005 phenomenon, let's take a trip back to 1974's IRON MAN #66.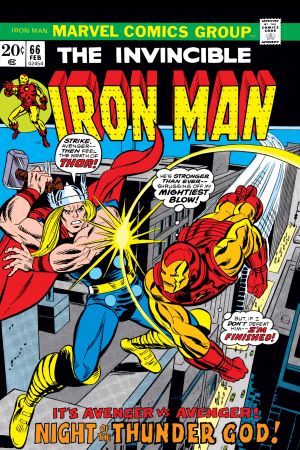 In it, Tony was being possessed by the Power Prism—and was basically on a rampage. Thor showed up to stop him and did so by (wait for it) summoning a rainstorm that shorted out his suit. This might not have been the most epic of battles, but it was certainly notable, because it revealed that it apparently didn't dawn on Tony until 1974 that he should think about making the suits waterproof.
Read CAPTAIN MARVEL #15 at your local comic shop on February 19!
The Hype Box
Can't-miss news and updates from across the Marvel Universe!