Comics
Published November 16, 2018
The Best Costumes in the Spider-Verse: Part 2
We comb through the Marvel Multiverse to showcase the best dressed Spider-heroes!
Spiders! Spiders everywhere! Previously, we ran down ten of our favorite Spider-Verse looks, and now we're at it again with ten more wonderful wallcrawler costumes!
Silk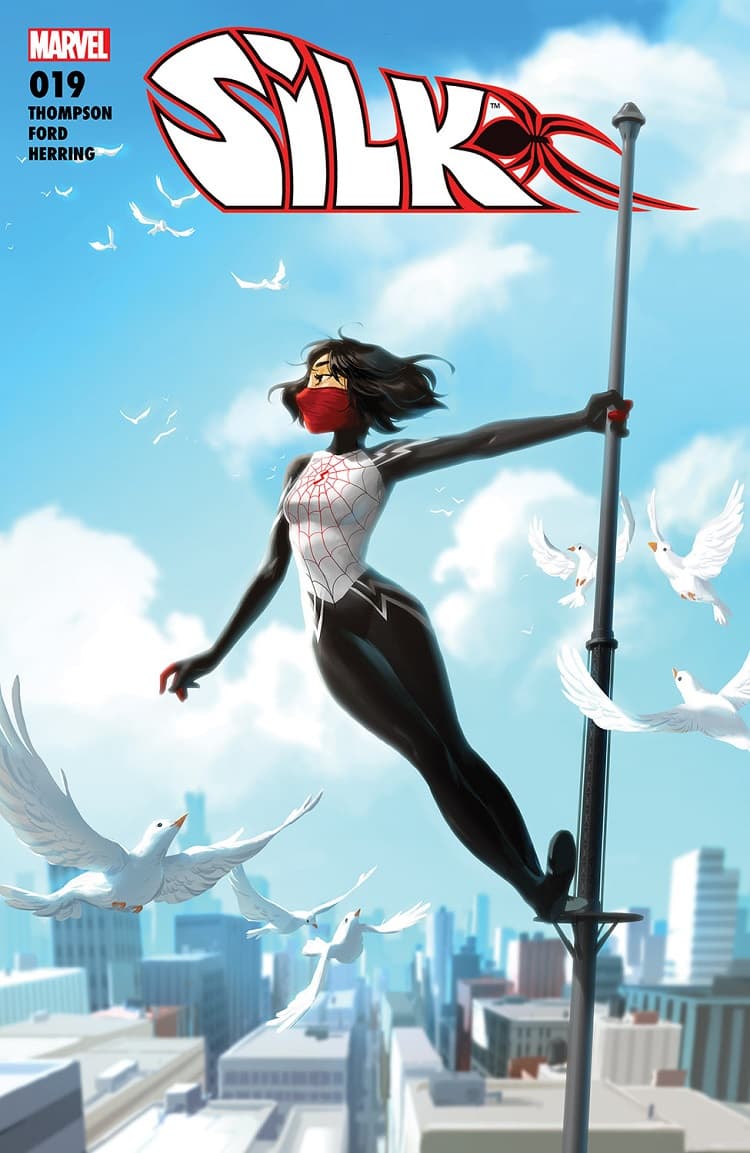 After breaking out of the facility she was held in for over a decade, Cindy Moon spun a web-based costume for herself. She soon replaced that with the striking black, white, and red-accented look complete with a red mask as seen in SILK!
Spider-Man India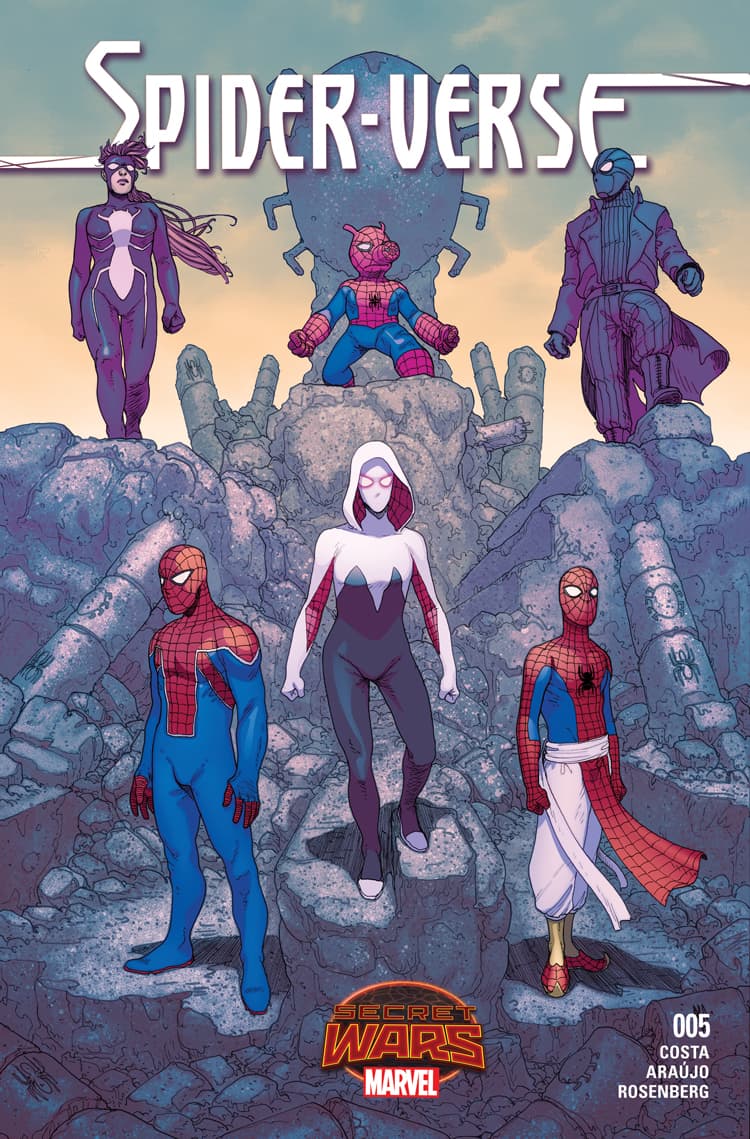 Glimpsed during SPIDER-VERSE, Pavitr Prabhakar leaped into contact with the other spider-people during Spider-Verse. He kicked off Spider-Geddon along with his fellow Web Warriors by keeping an eye on the Inheritors in their prison dimension before they broke out!
Spider-Monkey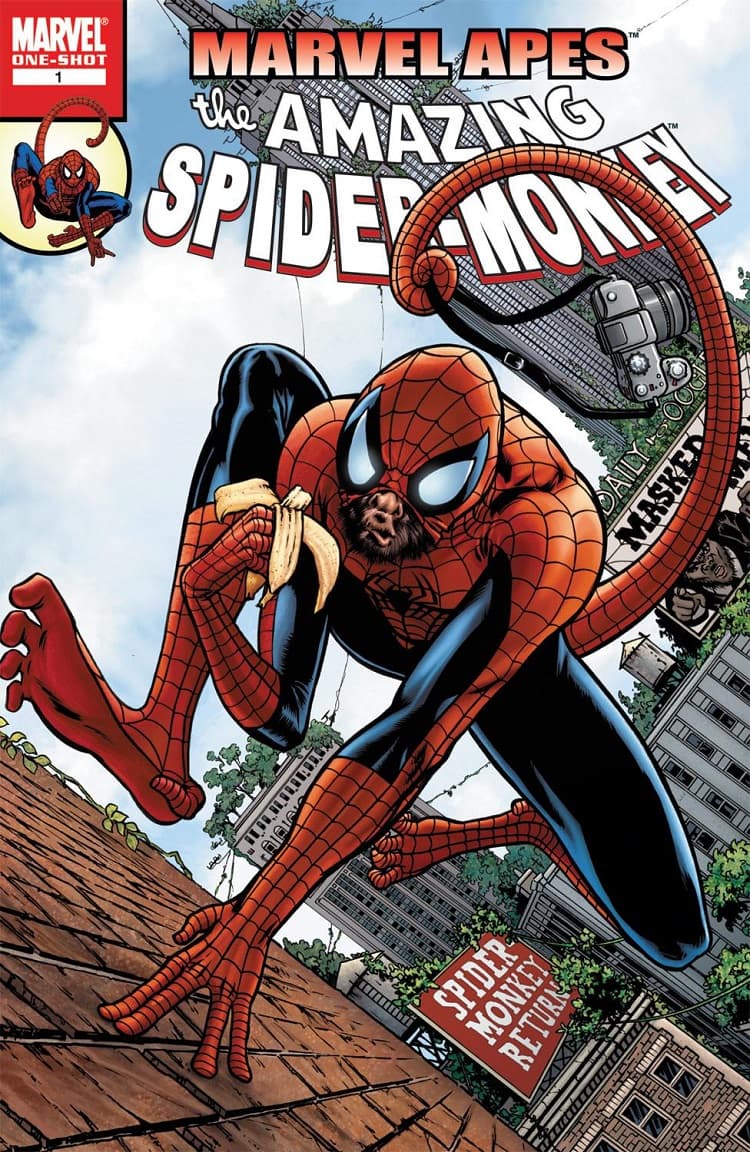 The best thing about Spider-Monkey is that you know exactly what you're going to get and yet he still looks awesome! A denizen of the Marvel Apes alternate reality, this hero rocks the classic look with the addition of that prehensile tail. Read all about it in MARVEL APES: AMAZING SPIDER-MONKEY #1!
Superior Spider-Man
During his time in Peter Parker's body, Otto Octavius did his best to prove that he could be the SUPERIOR SPIDER-MAN. Along with his darker approach, he adapted a black and red costume that also featured built-in tech advancements like pop-out arms and drones!
Spiderling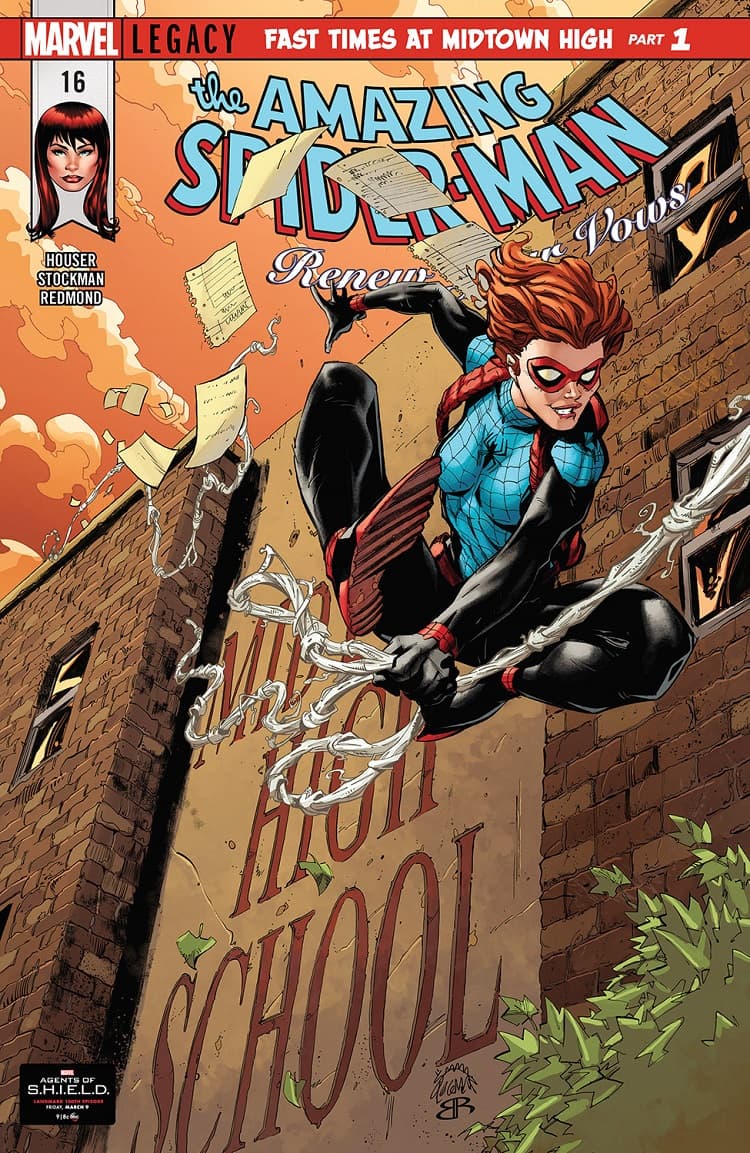 Annie May Parker of the RENEW YOUR VOWS alternate reality boasts a solid costume. We appreciated the one she cobbled together on the fly in the SECRET WARS limited series and the more put-together one from the ongoing's launch, but she came even more into her own eight years later with that shock of blue and open hair as seen above!
Spider-UK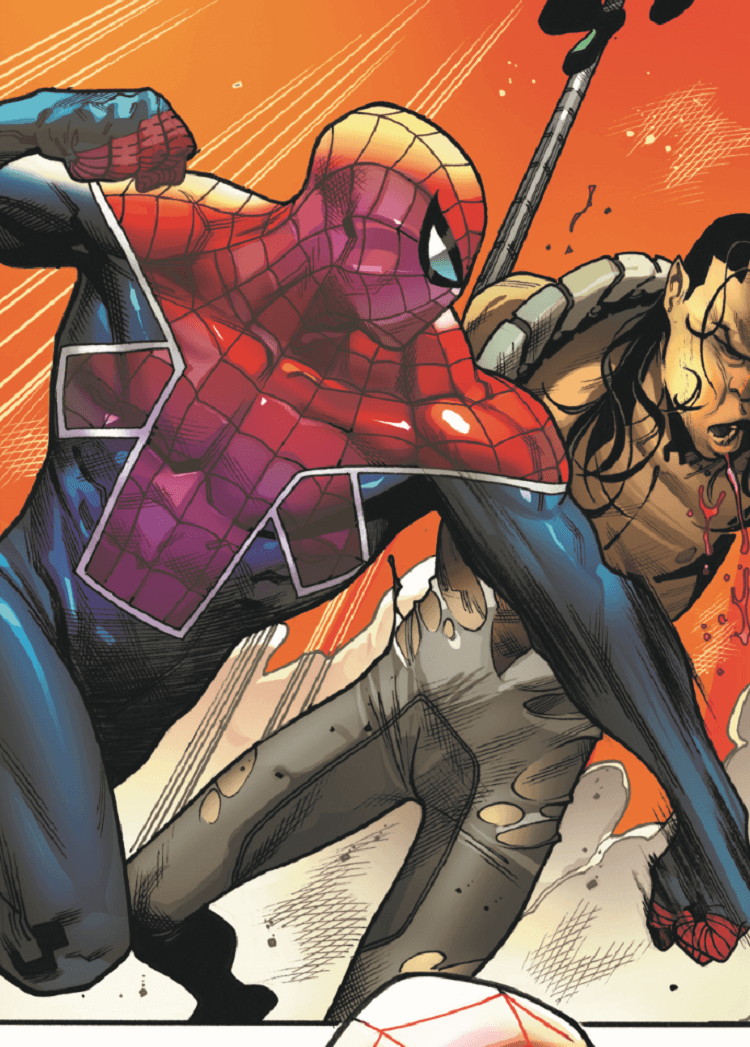 Spider-UK actually serves double duty when it comes to affiliations. He is, of course, a wallcrawler of the highest order, but also belongs to the Captain Britain Corps! His costume pays homage to both, given how the traditional costume gives way to the Union Jack design! Follow him now in the pages of SPIDER-GEDDON!
Spider-Man '67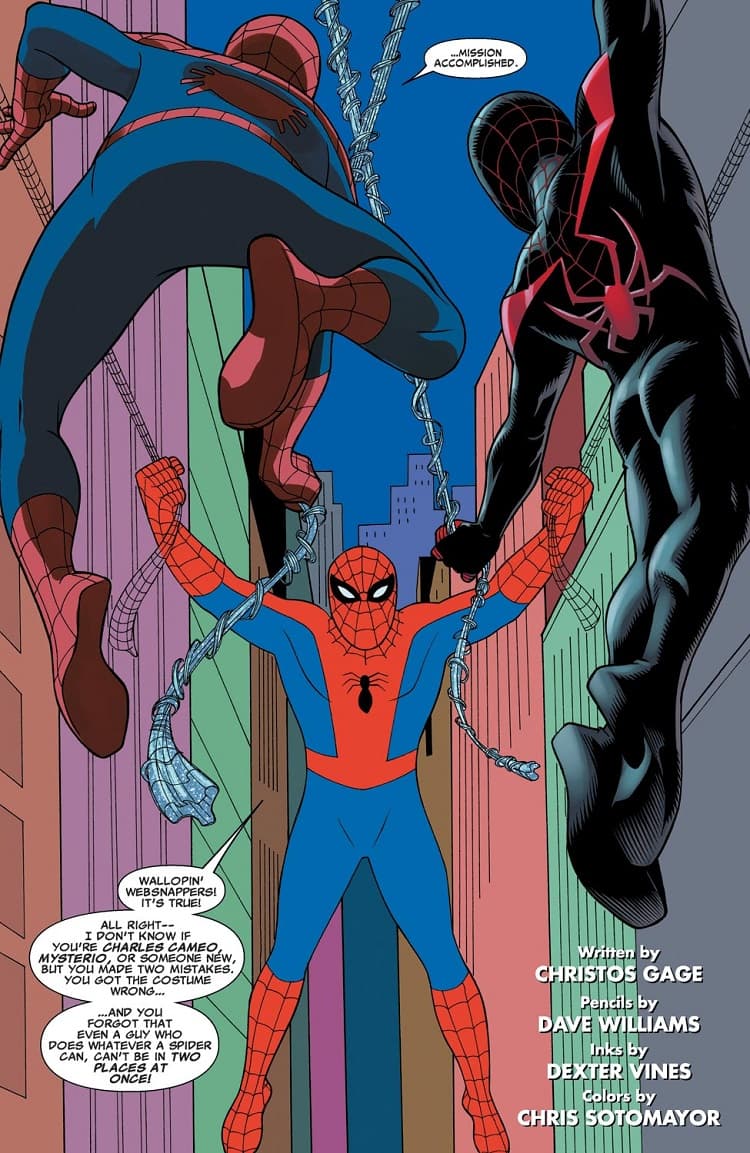 This late '60s-inspired version of Peter Parker comes without all of those pesky webs to draw! Major bonus points to everyone involved for making him look like he crawled right out of our screens and onto the pages of SPIDER-VERSE TEAM-UP!
Uncle Spider-Ben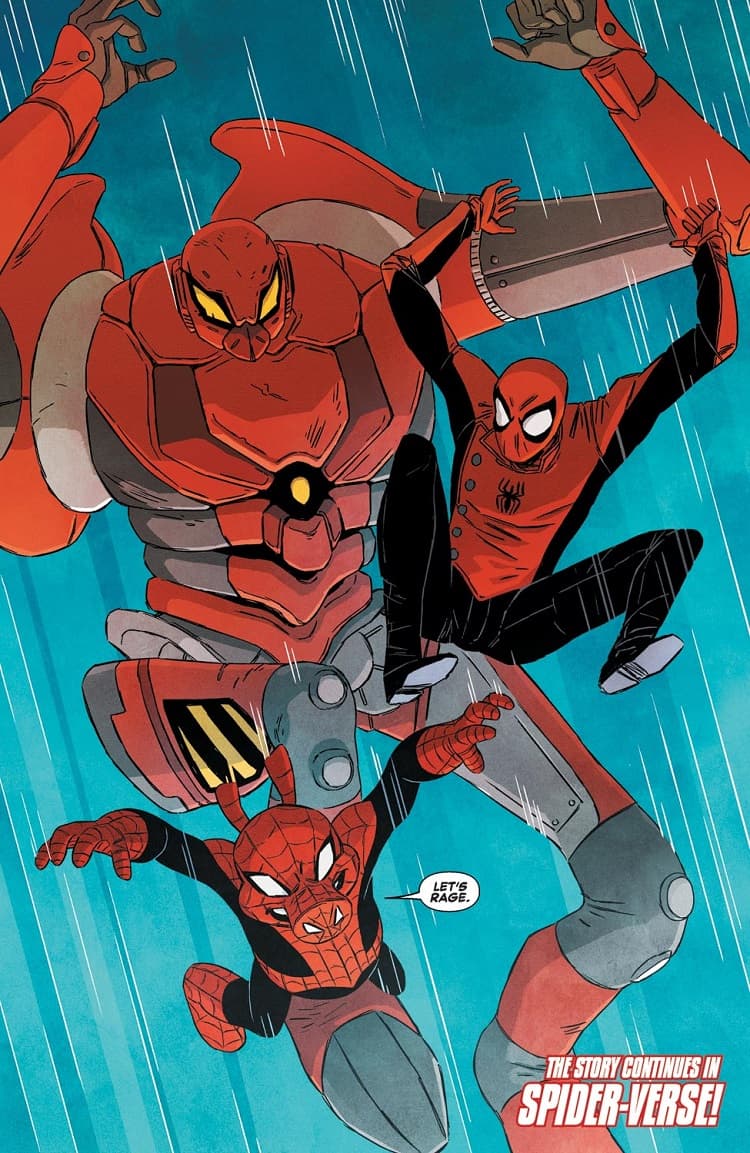 In one world, Uncle Ben took his nephew to the science experiment, but wound up getting the radioactive spider bite himself! He became Spider-Man for a while, but gave it up after the deaths of his wife and nephew. Before that, though, he rocked a goggled costume with a large-buttoned jacket and even jodhpurs, which he pulls off flawlessly. See him above in EDGE OF SPIDER-VERSE!
Spider-Woman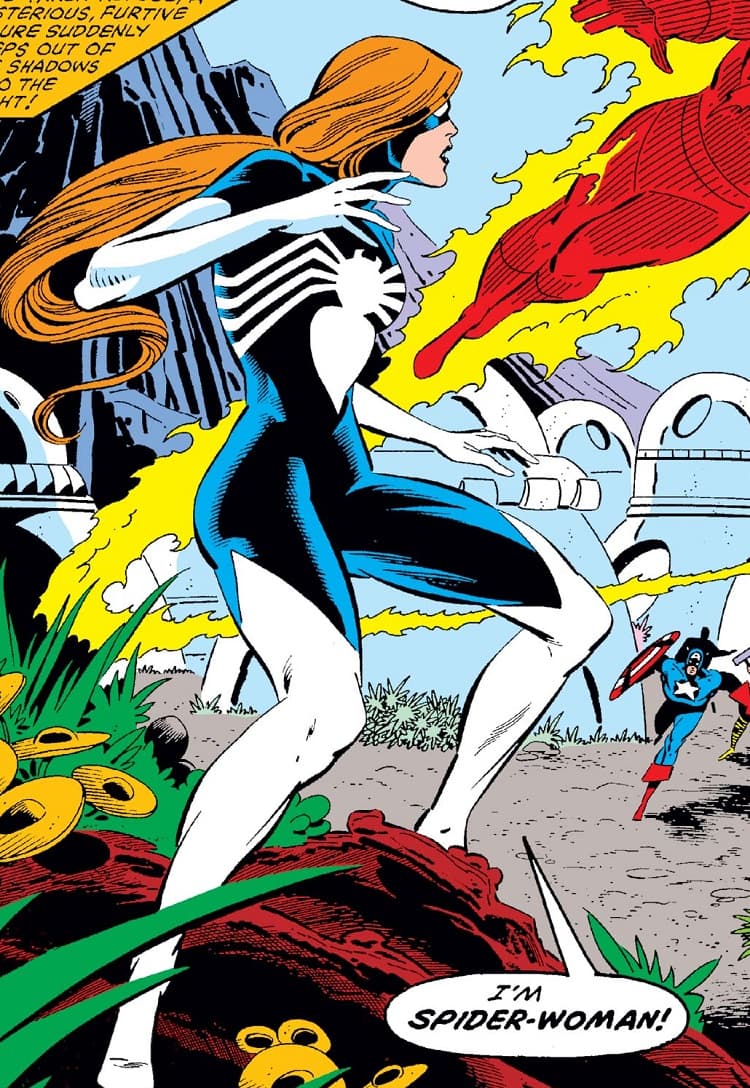 Julia Carpenter might be spending her days running around in a cool red trench coat these days as Madame Web, but we've got a soft spot in our hearts for that classic Spider-Woman costume she first donned during the original SECRET WARS. The black-and-white scheme nods to Spidey's symbiote costume, but with its own simplistic flair.
SP//dr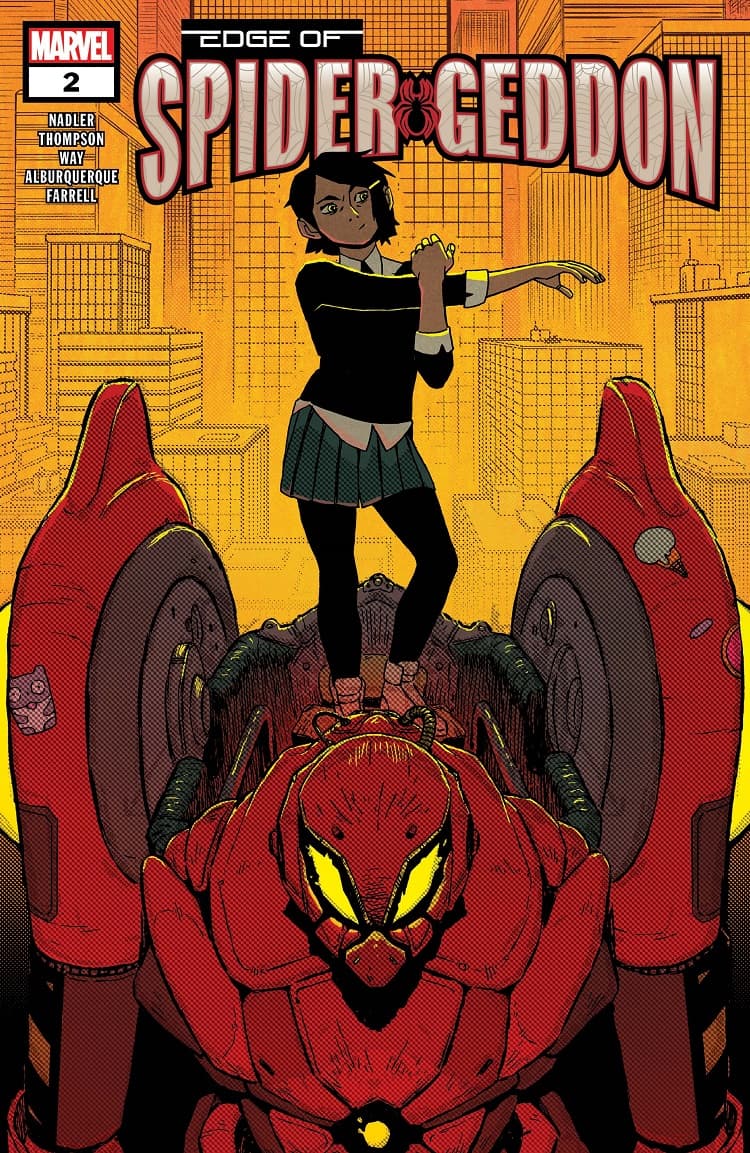 What's not to love about a giant spider-themed mech suit piloted by a kid? That's what you get with the still-mysterious SP//dr who defends her own Earth from threats when not helping her fellow arachnids in events like SPIDER-VERSE and SPIDER-GEDDON.
The Hype Box
Can't-miss news and updates from across the Marvel Universe!