Comics
Published December 27, 2019
The Best New Marvel Comic Characters of the Decade
There were tons of terrific Marvel characters debuts in the 2010s – who made the biggest impact?
Marvel has been telling stories for 80 years, and while those stories endure, nothing has the staying power of a great character. So many of Marvel's iconic characters have been around for decades, but that doesn't mean there isn't room for a few new faces – and some of them can make a massive impact!
Marvel.com asked Marvel staffers who their favorite new character of the past decade was, and the responses were from across all the Ten Realms!
Kamala Khan aka Ms. Marvel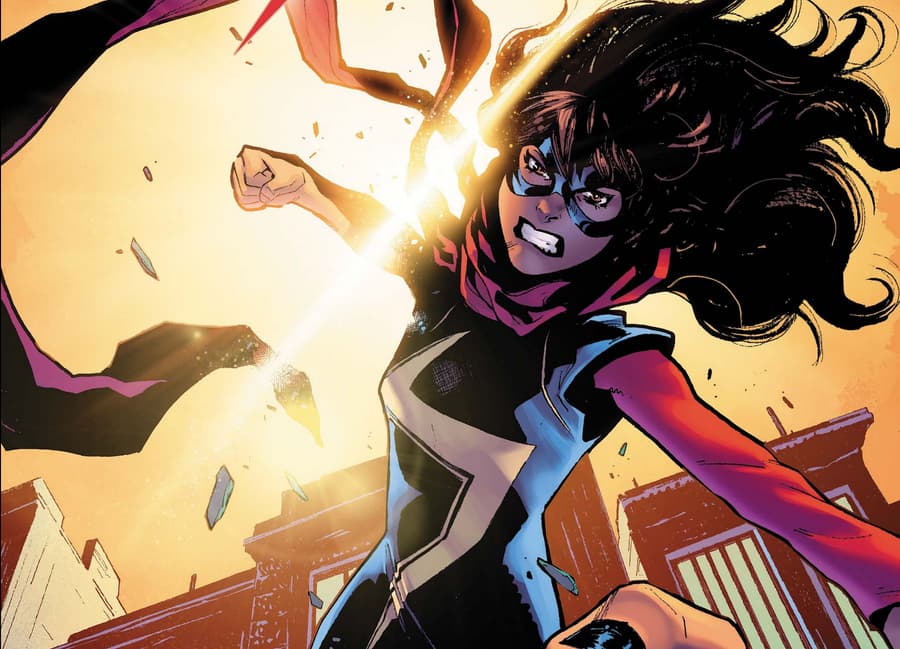 Harry Wilcox, Senior Director, Television, Development and Production, Marvel Animation:
Ms. Marvel. (As I'm sure many others will say.) When we started using her on our animated series Marvel's Avengers: Secret Wars, the character immediately breathed so much life and wonder and humor into her scenes. Every scene she was in, Kamala naturally stole the show.
Lorraine Cink, Talent & Senior Creative Producer, Marvel Entertainment
Kamala Khan AKA Ms. Marvel! Kamala has been so personally special to me, not only because so much of her spirit reminds me of one of her incredible creators, my pal Sana Amanat, but because she is really the Spider-Man for a new generation. She sticks up for the little guy, she's funny, she's a fangirl, she makes mistakes, and she's just awesome. I've loved seeing so many little girls and Muslim fans have gravitated toward her. Embiggen!
Brian Crosby, Creative Director, Themed Entertainment:
My favorite new character of the 2010's would have to be Kamala Khan AKA Ms. Marvel.
It's been said before but she feels like today's Peter Parker. She feels born of the fanboy/fangirl pop culture society that we have today where fandom is so celebrated at conventions. A fan herself of Captain Marvel who also has to deal with the real world problems and challenges of being a Muslim-American in Jersey City. Whether that's your exact circumstance or not, it's a relatable problem for many fans who feel judged, misunderstood and unsure about their place in the world. Couple that with her newfound powers that are practically the outward physical manifestation of being an awkward teenager and you have a great, uniquely MARVEL, character.
Bill Rosemann, Marvel Games VP & Creative Director:
Of the dozens of cool new characters introduced over the past 10 years, the stand out to me has to be Kamala Khan AKA Ms. Marvel. They say it takes a village to raise a child (or in this case a teenager), and that's truly appropriate here as the team of editors Stephen Wacker and Sana Amanat, writer G. Willow Wilson, and artists Adrian Alphona and Jamie McElvie combined their talents to create the best, most unique and most relevant iteration of the classic Peter Parker archetype that had an instant cultural impact. From her relatable family situation to her iconic design to her irrepressible personality, Kamala is the lovable little sister that all of us at Marvel are fiercely protective of. Marvel Games has happily spent the last few years adding her to all of our mobile games and we can't wait to see her step into the spotlight in our upcoming Marvel's Avengers game! Prepare to embiggen!"
Miles Morales AKA Spider-Man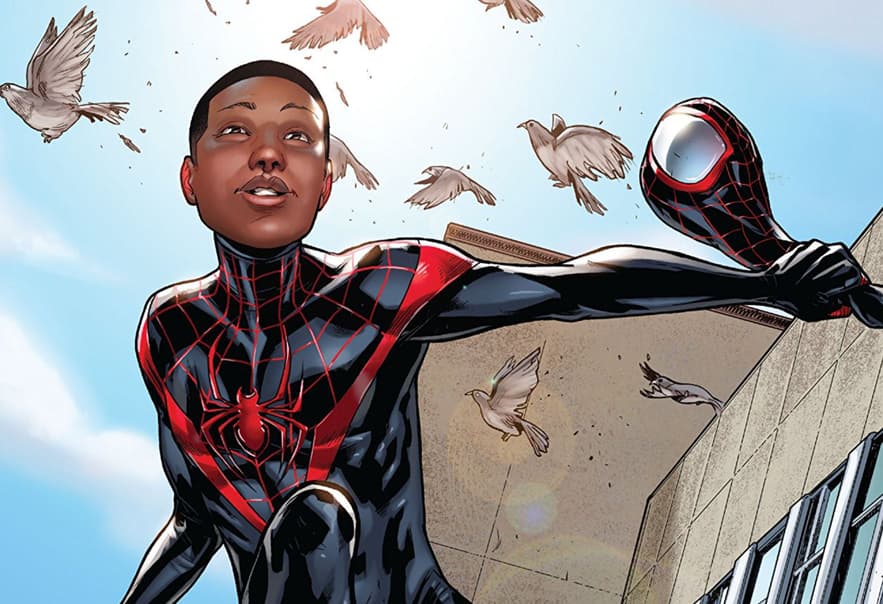 Becka McIntosh, Director of Operations, Marvel Games:
My answer... and damn, this was a tough one.
There's just something special about Miles Morales. For me, bringing this young, vibrant energy into everything Spidey was just too perfect and long overdue. While Peter Parker is near and dear to my heart... Miles, and later Gwen Stacy as Spider-Gwen/Ghost-Spider, really helped me introduce my daughter to the world of Spider-Man because she now could read, see and relate to someone closer to her age and mentality. It was just this instant connection -- the same one I had to Peter when I was younger -- and it really fostered her love of comics and all things that go THWIP! in the night!
Riri Williams AKA Ironheart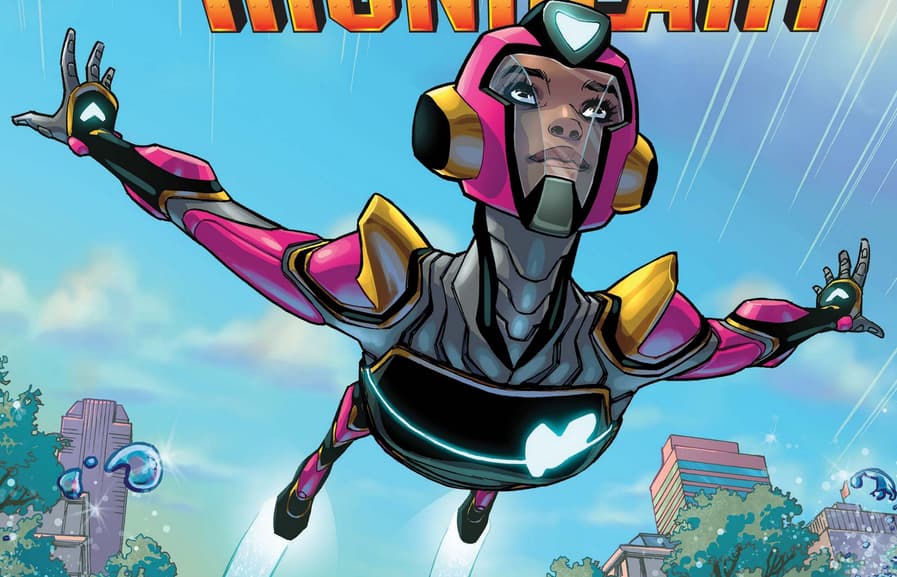 Judy Stephens, Producer, Marvel New Media:
Ironheart – the character of Iron Man was my real introduction to comics, and it's amazing to see that the next generation of fans are going to be able to an incredibly intelligent Super Hero, who just happens to be a women and a person of color. The 2010s has shown us that everyone can love comics, and anyone can be a hero!
America Chavez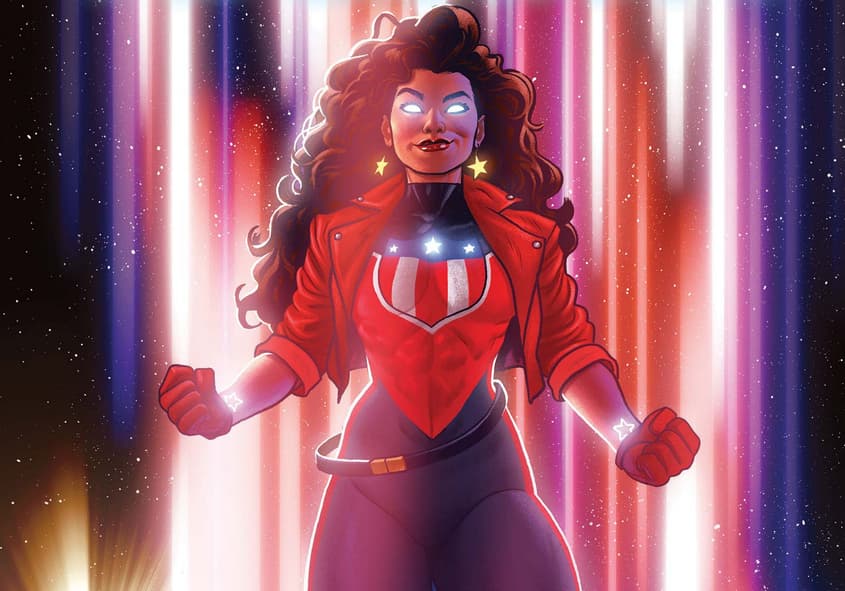 Brie DaSilveira, Digital Asset Coordinator, Marvel Entertainment:
America Chavez is my favorite new Marvel Comics character. She is brave, fierce, and speaks her mind (in English and Spanish). It is fantastic to see a character that looks like me, curly hair and all!
Gorr the God Butcher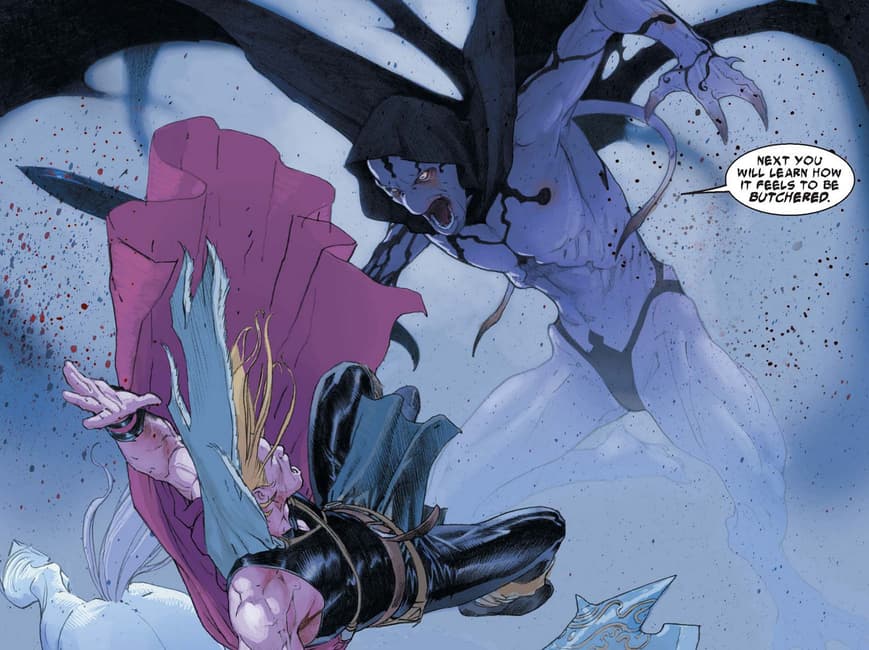 Dakota Maysonet, Creative Assistant, Marvel Games:
My favorite Marvel character of the decade is Gorr the God Butcher. Rampaging across time and space with All-Black the Necrosword in hand, Gorr strikes fear into the hearts of immortals while demonstrating to mortals like himself that the power of sheer will can overthrow the heavens themselves. While some may see him as a villain due to his opposition of Thor, I find his mission to free mortals from the binds of uncaring pantheons by claiming their own power especially compelling.
Gabby Kinney AKA Honey Badger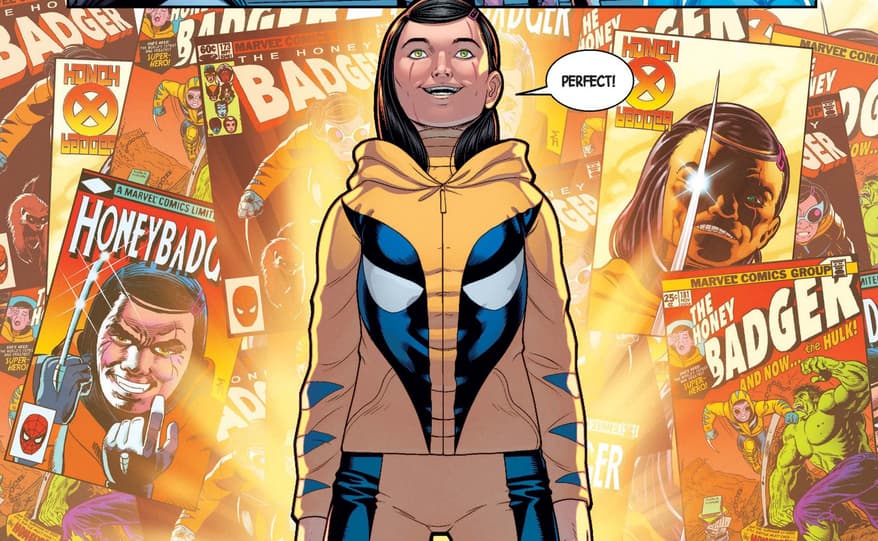 Marika Hashimoto, Associate Editor, Marvel New Media:
Gabby Kinney AKA Honey Badger is a sweet and cheerful yet lethal part of the Wolverine clone family. From having a cool older sister like Laura Kinney AKA X-23, a pet named Jonathan who's an actual wolverine, she's also adorable enough to call Logan "Grandpa" and get away with it.
Thori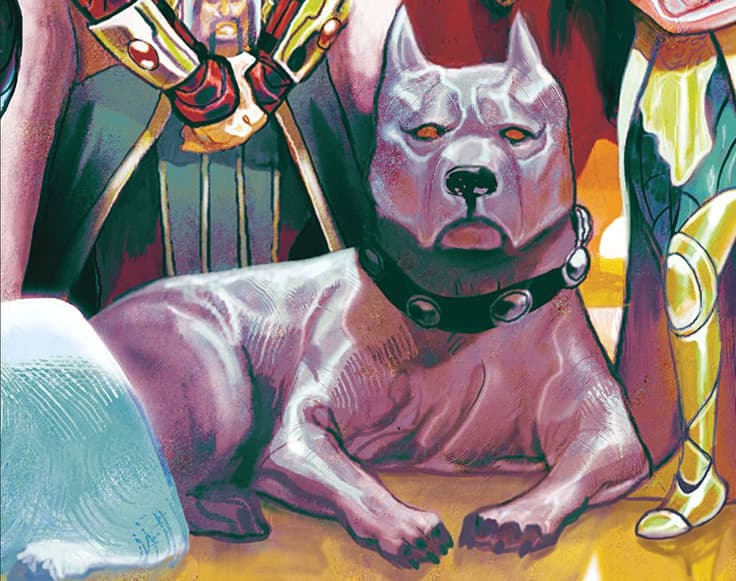 David Powell, Junior Motion Graphics Artist, Marvel New Media:
My answer would be Thori, Thor's hellhound. Thori is the answer to the question "What would it be like if a dog could talk—and also wanted to bathe in the blood of his enemies?" Fiercely loyal and protective, but also full of love, he's a good boy I'd certainly want on my side.
A whole new decade means the potential for even more new faces! Stay tuned to Marvel.com for the latest news about Marvel characters both new and classic!
The Hype Box
Can't-miss news and updates from across the Marvel Universe!