Comics
Published April 16, 2020
The Big Players in Ta-Nehisi Coates' 'Black Panther'
Read "A Nation Under Our Feet" on Marvel Unlimited for free.
Read the story arc here!
In 2016, acclaimed author Ta-Nehisi Coates took over as writer for Black Panther. Throughout his history, T'Challa, more often than not, is seen as a ruler people can turn to and depend on in times of need.
But what happens when his people call his rule into question? After giving up the mantle to his sister Shuri, T'Challa reclaimed the throne and the powers bestowed upon the Black Panther. However, there are many within the Nation of Wakanda who are not happy with his return and would like to see changes made. Unfortunately, they don't want change to happen in the most diplomatic of ways.
Coates, along with fellow creators Brian Stelfreeze, Chris Sprouse, Karl Story, Walden Wong, Laura Martin, Joe Sabino, and Clayton Cowles, gave us a story chronicling this conflict in BLACK PANTHER (2016) #1-12, entitled "A Nation Under Our Feet." Here is a look at the major players, good and bad, throughout the arc. It's a "family tree" of sorts, and it will help you when reading the story, available for free on Marvel Unlimited.
THE ROYAL FAMILY
T'Challa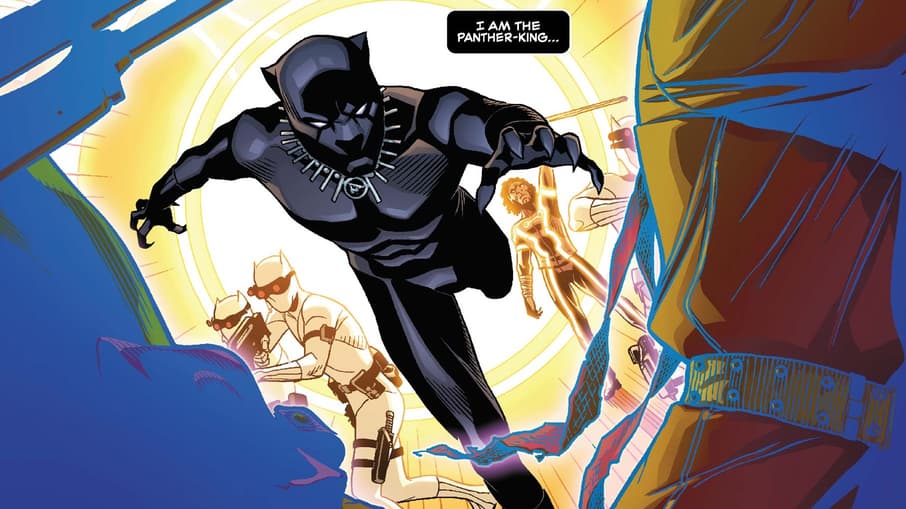 Recently returned to his role as King of Wakanda, T'Challa feels like an outcast in his own country. His predecessors have dubbed him "Haramu-Fal," the Orphan King, which has caught on throughout the rest of the nation. Between a violent rebellion and the defection of his Dora Milaje, T'Challa's resolve is beginning to spread thin.
Ramonda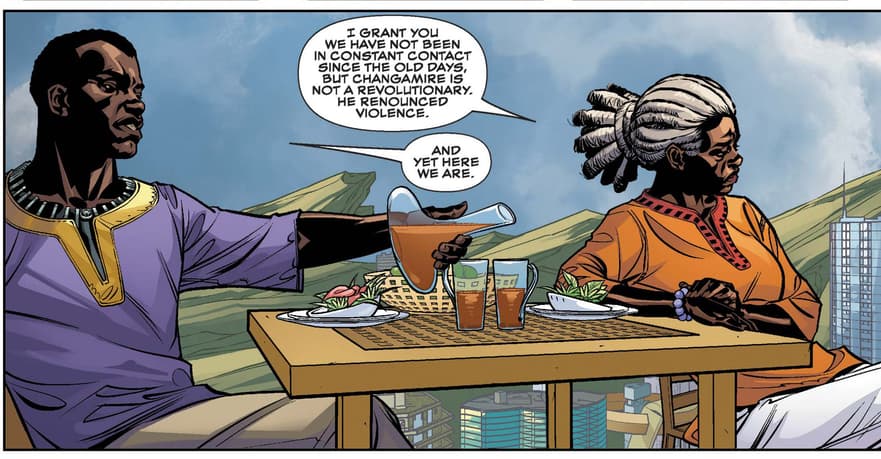 T'Challa's stepmother Ramonda has always been a guiding light for T'Challa throughout his life and in his reign as king. She acts as his conscience and counsel, doing her best to help T'Challa save Wakanda, while at the same time living by its guidelines.
Shuri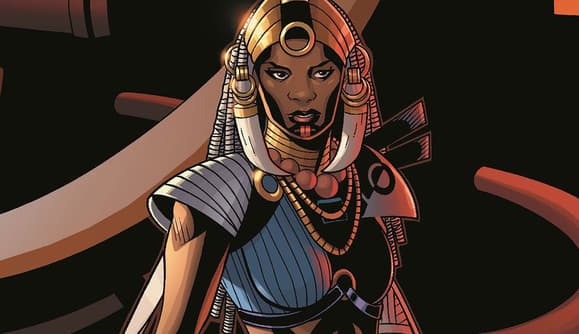 When T'Challa left Wakanda for a time, Shuri took the role and powers of the Black Panther. It was during this period that she "died" during an attack by Thanos' Black Order, a catalyst to the INFINITY event. While in this state of "Living Death," her mind traveled the Djalia, the spirit world housing the memories of Wakanda. In this run, she's not only trying to find her way back to the land of the living, but her purpose in it as well.
The Midnight Angels
Aneka and Ayo, two former members of the Dora Milaje (the king's guard), become disillusioned with the acts and behavior of the newly-returned T'Challa. Taking matters into their own hands, they steal a set of prototype battle armor called the "Midnight Angels." Choosing this name for themselves, they begin to lead their revolution amongst the Wakandan people. Their mission statement? "No one man" should rule Wakanda.
THE PEOPLE
Changamire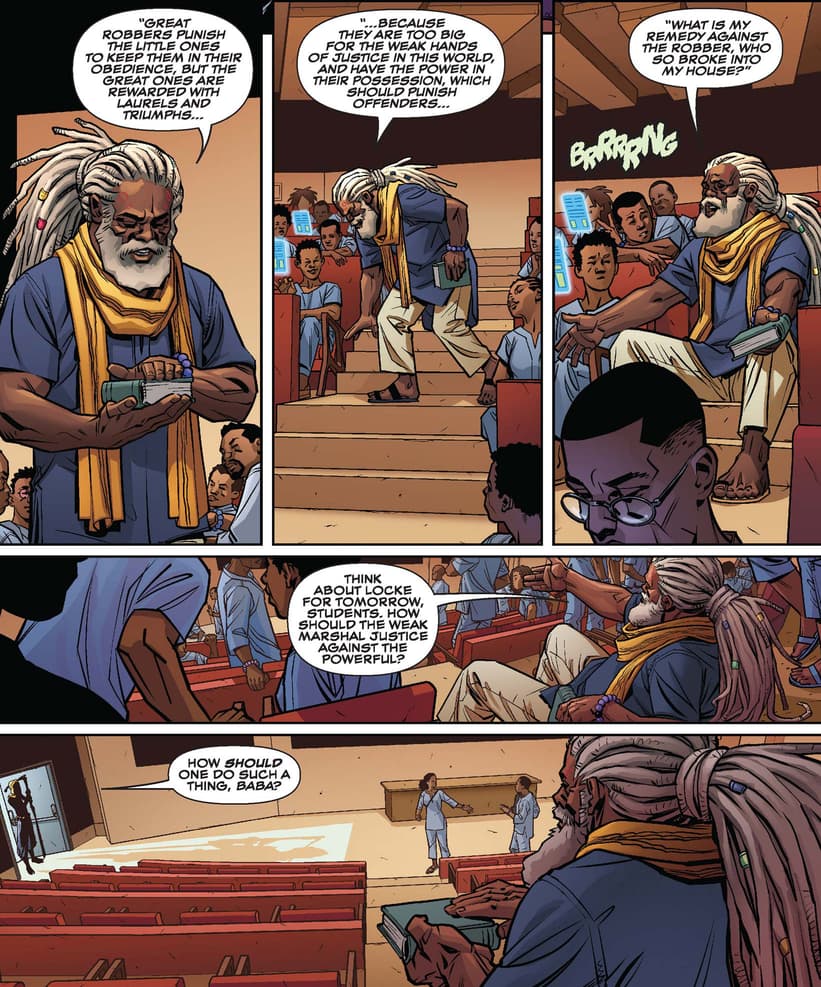 A philosopher and teacher in Wakanda, he was formerly part of T'Chaka's court, until T'Challa's father exiled him for inciting language against the throne. Now, his teaching has twisted into a form of terrorism in an attempt to usurp the crown.
Tetu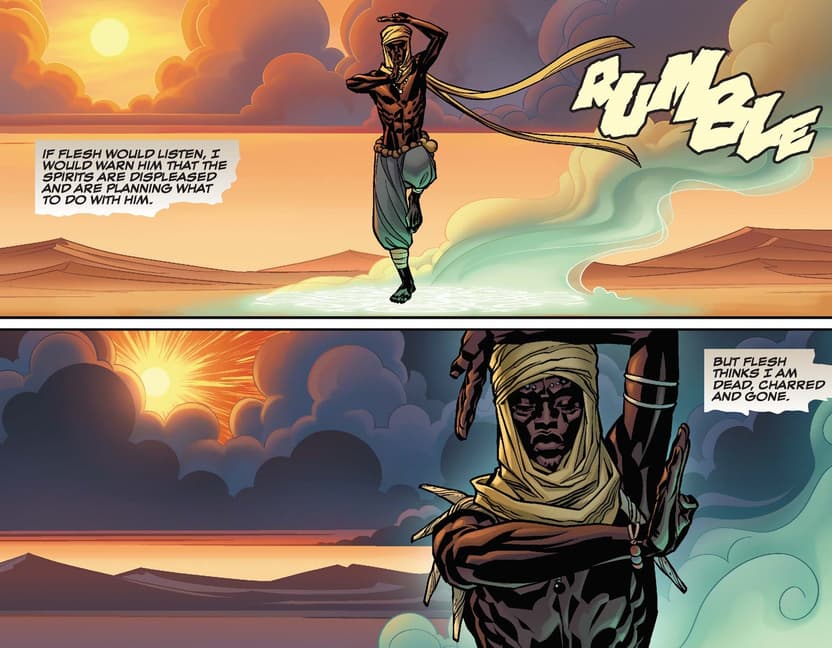 A Shaman and former student of Changamire, Tetu has warped his mentor's teachings into a way of life that instills fear and hate amongst the Wakandan people. While he feels he is liberating the nation, his tactics show he is merely replacing one "tyrant" with another.
Zenzi

When Zenzi was about to be executed by Killmonger's men following his attempted takeover of Wakanda, her powers were unleashed. She can bring out a person's inner rage and fears and use them to her advantage. Teaming with Tetu, she now uses those empathic abilities to sow seeds of unrest, all in an effort to destabilize T'Challa's power.
The Crew
The Crew is the team of T'Challa's Super Hero allies made up of X-Man Storm, Manifold, Luke Cage, and Misty Knight. They answer the call when T'Challa is purposely captured by Ezekiel Stane, now working alongside the people's rebellion so he can have his share of vibranium. While not official members of Wakandan forces, the Crew stand by T'Challa's side as partners and friends when he needs them most.
Looking for more classic stories and complete events you can read for free? Start here, or download or update the Marvel Unlimited app for iOS or Android at the Apple or Google Play app stores today.
The Hype Box
Can't-miss news and updates from across the Marvel Universe!