Comics
Published January 15, 2019
The History of Spider-Man's Black Suit
Here's a look back at the ebony Wallcrawler wear.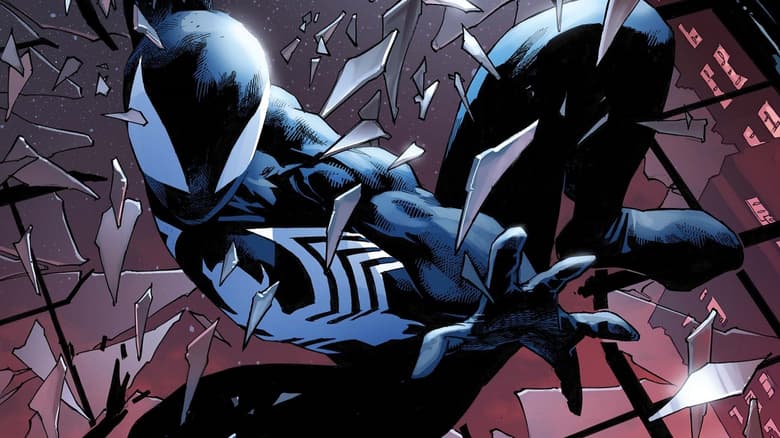 A black costume doesn't have to be reserved for undertakers and bad guys in cowboy movies. Spider-Man's most well-known cosmetic overhaul stands apart as being far from a simple cosmetic overhaul. After discovering it in the bowels of Battleworld during the original Secret Wars, Peter Parker donned an alien costume that would change his life forever. Even after the web-slinger and symbiote separated, giving rise to Venom, Spidey has still been known to don the dark duds in one form or another.
Here's a quick look back at the ebony Wallcrawler wear.
Secret Discovery
Typically, discovering anything seemingly harmless in a place called Battleworld would set off alarms.  This, however, failed to trigger even a Spider-Sense. Far more than just snazzy duds, the suspect costume Spider-Man discovered—and adopted—swiftly showed its true colors.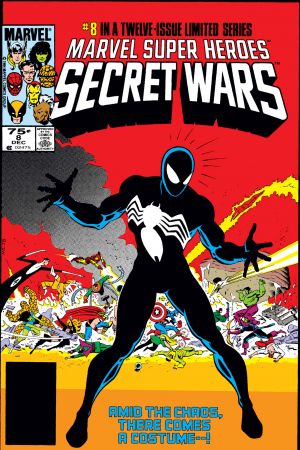 Secret Wars (1984) #8
published

added to marvel unlimited

letterer

inker

penciller

penciller (cover)

colorist

editor
What is Marvel Unlimited?
Attitude Adjustment
Falling in line with wearing all black, Parker went from wisecracking wall-crawler to vengeance-fueled vigilante. The suit—which, of course, revealed itself to be an alien symbiote—fed off Spidey and changed his demeanor exponentially.
Venom
Ditched after making Peter Parker break bad for a bit, the symbiote found its way to the perfect host: Eddie Brock, a man who blamed his failed career on a certain photographer with a special connection to Spider-Man and didn't reject the advances of the alien like its previous would-be-host did. He embraced it, becoming a thorn in Spider-Man's side for years.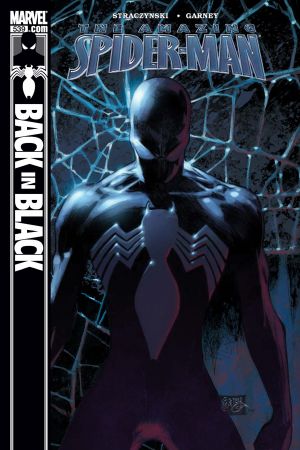 Amazing Spider-Man (1999) #539
published

added to marvel unlimited

rating

writer

inker (cover)

penciler

penciler (cover)

inker

letterer

colorist

colorist (cover)
What is Marvel Unlimited?
Back in Black
Following the events of Civil War, and the shooting of Aunt May, Peter dusted off the black attire for a non-nonsense, bad-guy-beating-up rodeo. The in-your-face attitude Spidey once shunned came roaring back with a vengeance sans symbiote.
The Hype Box
Can't-miss news and updates from across the Marvel Universe!