Comics
Published June 5, 2019
The Marvel Family Remembers Justin Ponsor's Legacy
Marvel Comics writers, artists, and staffers reflect on Justin's life.
Last month, the Marvel family said goodbye to Justin Ponsor, a beloved colorist and artist known equally for his brilliant work and his warm, compassionate spirit.
For more than a decade, Justin worked as a colorist, inker, penciller, and cover artist on some of Marvel's most famous series—including AVENGERS, SPIDER-VERSE, STAR WARS, X-MEN, and many more. Known for elevating every story he contributed to, Justin transcended the definition of creative partner with every interaction, every line, and every page.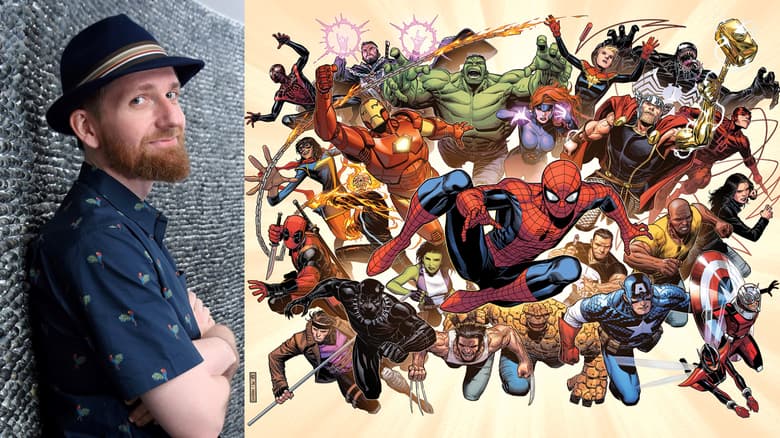 Here, members of the Marvel family share their reflections on one of our modern masters, Justin Ponsor.
Stuart Immonen
Boundless is a word I'll always associate with Justin; his joyous approach to life, his dedication to his art, his love for his friends, family and the medium we all adore were unconditional and exuberant. I was privileged to share both a professional and personal relationship with him, and am a better artist and, moreover, a better human for it. He was worth a hundred of the rest of us; his monumental talent and giving temperament will be sorely missed, not only by those who knew him, but by the thousands touched by his work.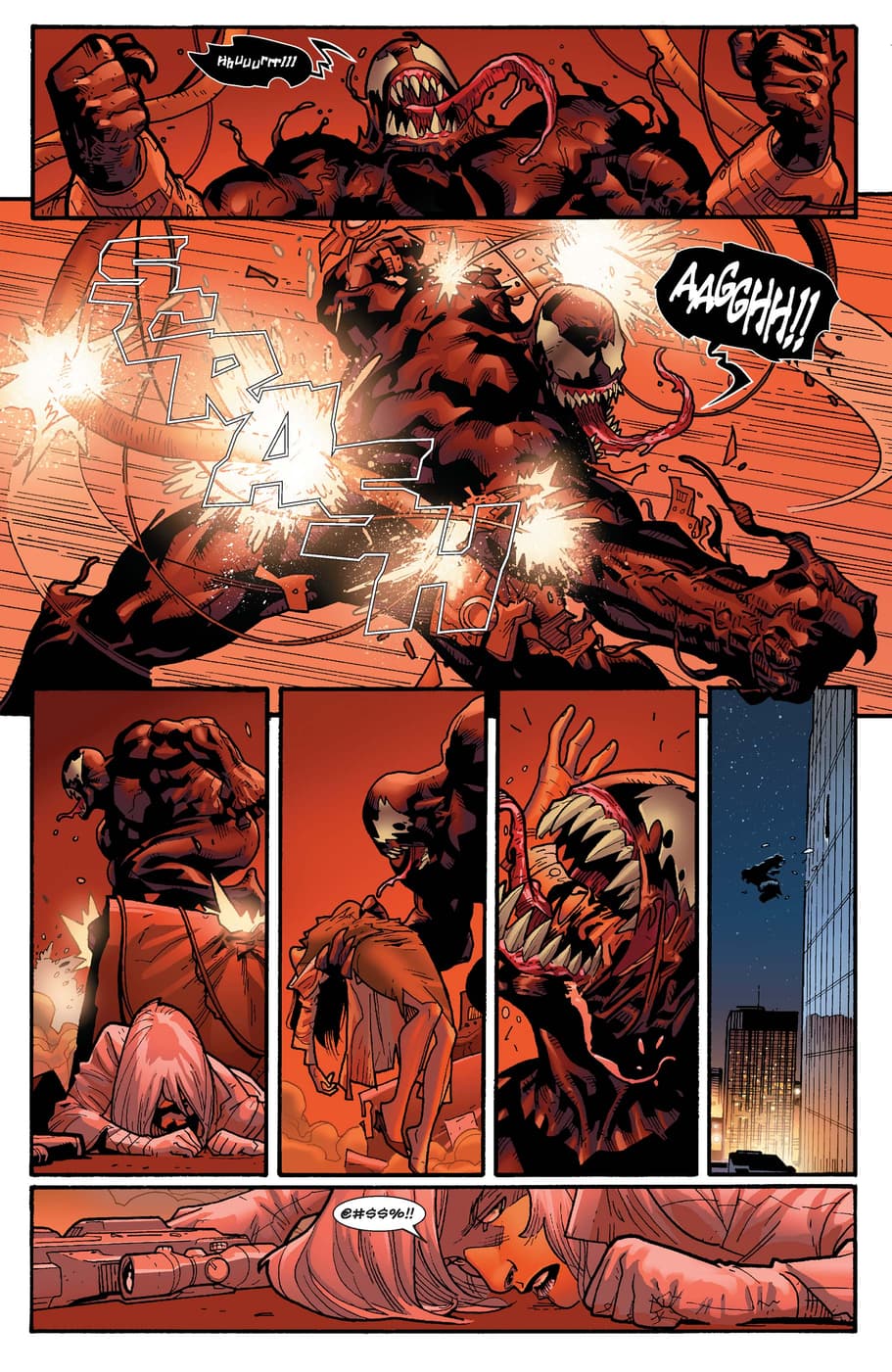 Devin Lewis
When I was a rookie assistant editor, I was fortunate enough to work with Justin Ponsor on a handful of projects. His legend preceded him, and he was regarded as one of the best comics colorists working today, if not in the history the medium. That didn't stop him from indulging a few dozen questions about his process from yours truly during a phone call one late Friday night as we were scrambling to hit a printer deadline. Justin was kind enough to walk me through his process from stem to stern, which not only helped me learn the focus, technical skill, and patience it takes to color comics, it also opened my eyes to the simple truth that EVERYONE who works on a comic book brings their own artistry, expertise, and passion to every page. Justin was no exception, and he possessed the rare gift of elevating anyone with whom he collaborated. Rarer still, he was also an easy guy to burn a few hours talking technicalities and process with, and the business is worse without him.
Sara Pichelli
Justin was the first face I remember at my very first Marvel party in New York.
Back then I knew no one in person: artists, writers, and editors were just names on e-mails or comics, so I was feeling like I didn't belong there.
I was too shy to go and talk to anyone, my English was broken so I was hiding behind the table of the free booze when I heard a voice: "Are you Sara?"
Justin was there, a tall, thin, and long black-haired metalhead, he was holding a drink and giving me the kindest smile.
We got along immediately, two young creators at our first Marvel event helping each other to fit in something that we felt too big for us.
I didn't know at the time, but that was the first day of a friendship and an amazing collaboration.
I never told Justin "thank you" for that smile, but it really saved my day.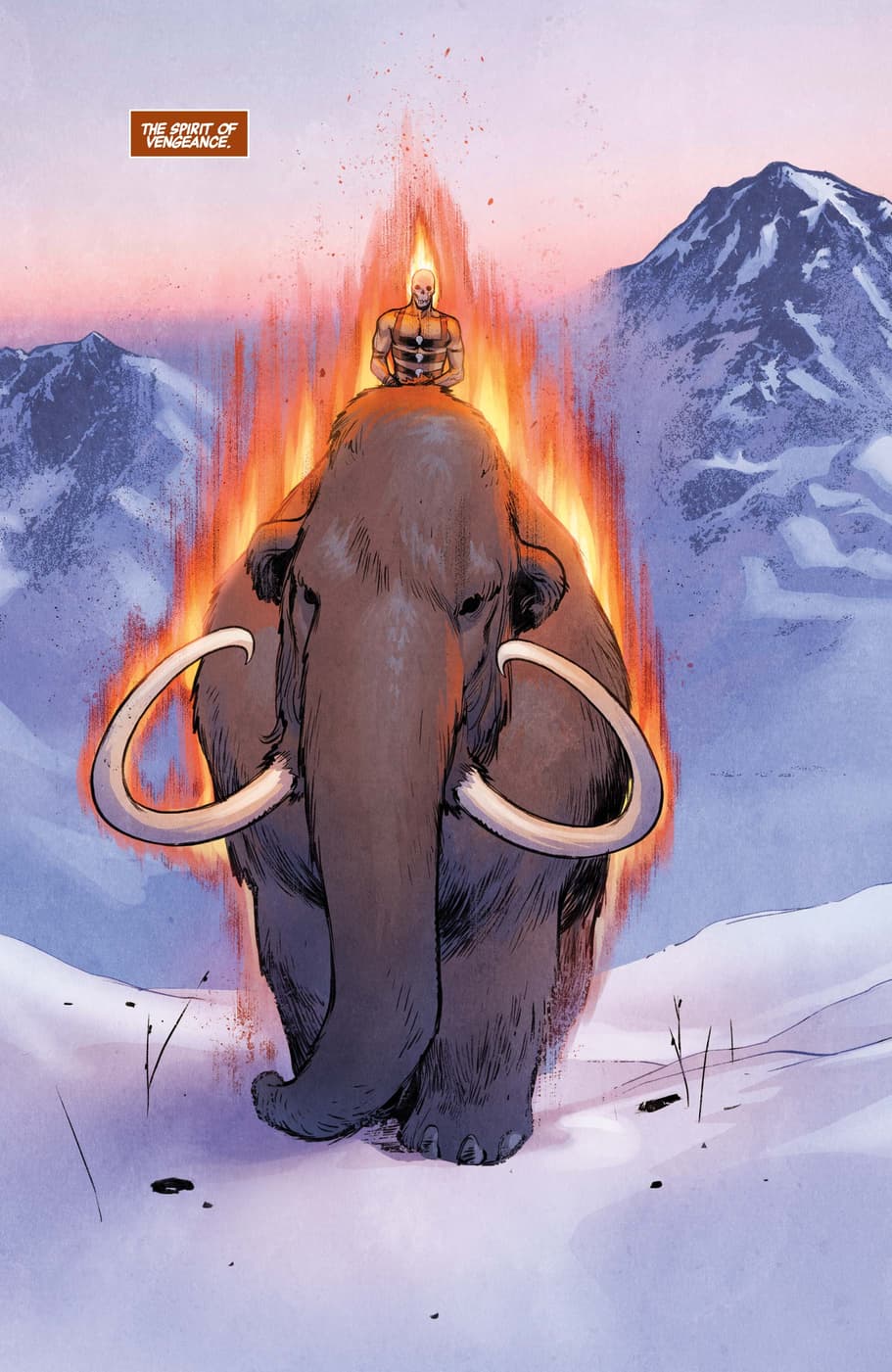 Morry Hollowell
Always a smile and drumming his fingers against whatever was closest. Justin was wonderful, bright, and fun to be around. Creative all the time. He made custom holiday cards and fully built Lego sets. A fan of all things pop-culture and a super-fan of the Muppets and, of course, Star Wars. He was THE BEST Color Artist. 'Nuff said. I'll miss him greatly and wish we could all just be playing foosball in a studio again, laughing, enjoying each other's company, and making the best comic books in the world.
Jim Cheung
The first time I met Justin was at Crossgen Comics, back in 2001, he was to be the new colorist of my book, Scion, and there stood this tall, 6 foot plus guy, dressed all in black. He had a long flowing black mane, and facial hair that the Devil would have been proud of. He looked like he could easily have just stepped off a Marilyn Manson music video, after sacrificing a few chickens.
When he spoke, however, it was apparent that the exterior was merely a facade for the gentlest soul within. We immediately bonded over a mutual love of Star Wars, and from that day, became a team.
Over the years, his hair reverted to its natural color, and his wardrobe included more color. What stayed the same though was his radiant energy and intelligence. Justin had the innate ability to brighten up a room and bond with just about anyone. He was as comfortable talking about Muppets in one breath, to talking about quantum physics in another.
Beyond his incredible artistic skills, Justin was just a joy to be around…and clearly incapable of slaughtering any chickens.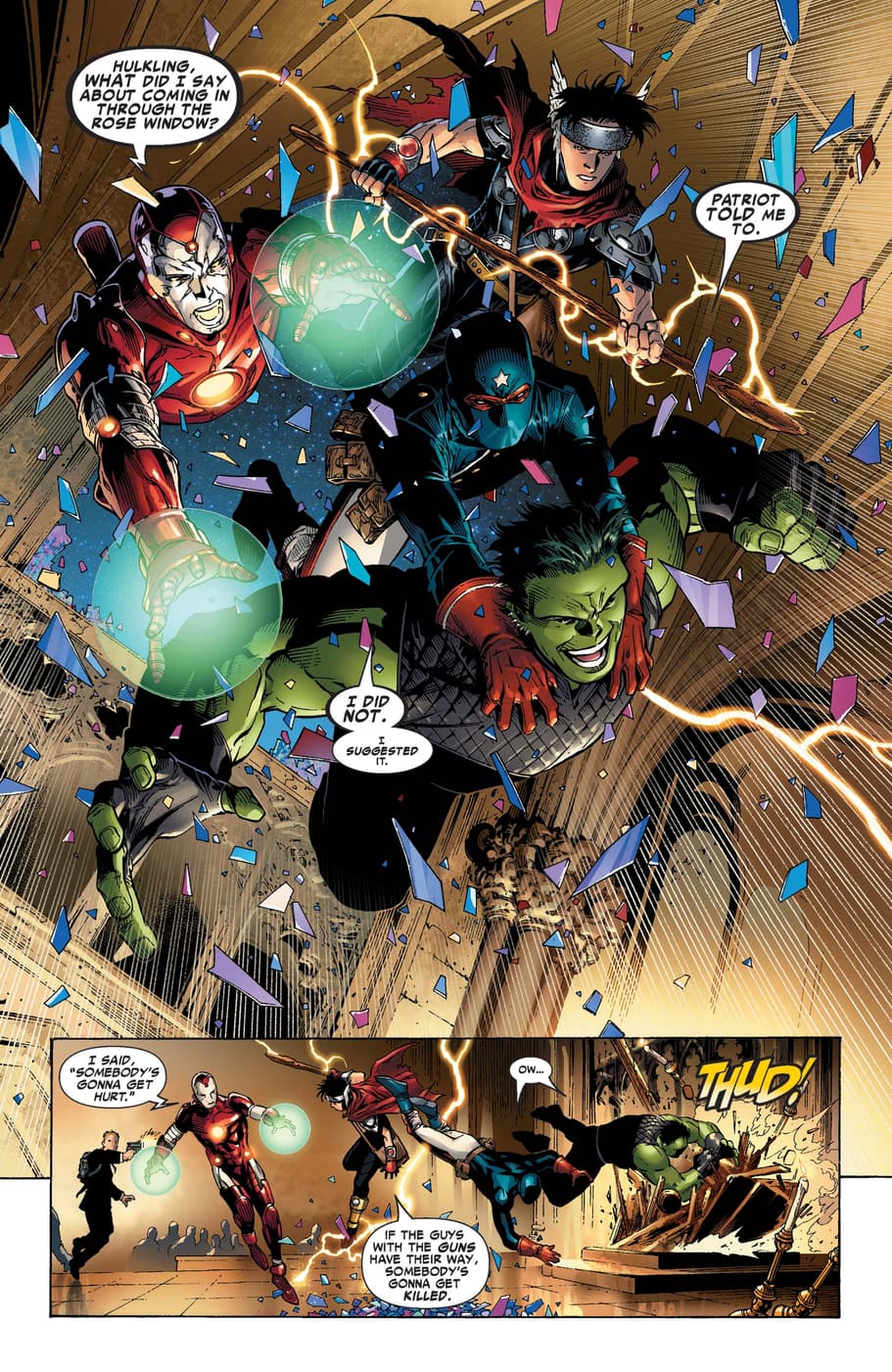 Stephen Wacker
Justin remains one of the funniest guys I ever met in the comics industry and just thinking of him makes me smile. He brought a level of skill and artistry to every page that will continue to inspire artists and readers for years to come. Few people can claim to have made every page they touched better than it was when they received it. Justin can.
He is a Modern Marvel Master and he will be missed.
(He also introduced me to Bababooey, but that's a different story.)
Ed McGuinness
I'm deeply saddened to hear of the passing of Justin Ponsor. It has been such a privilege and blessing to be able work with him on the Avengers this past year. He is truly an inspiration creatively, but more importantly personally with how he handled the hand he had been dealt. He had such a positive, never down, always moving forward attitude that was just something to behold. He never let his illness get him down. Incredible. Thoughts, but more importantly prayers, to his wife and family and all those he has left behind. This is the last thing he colored over me on AVENGERS #19.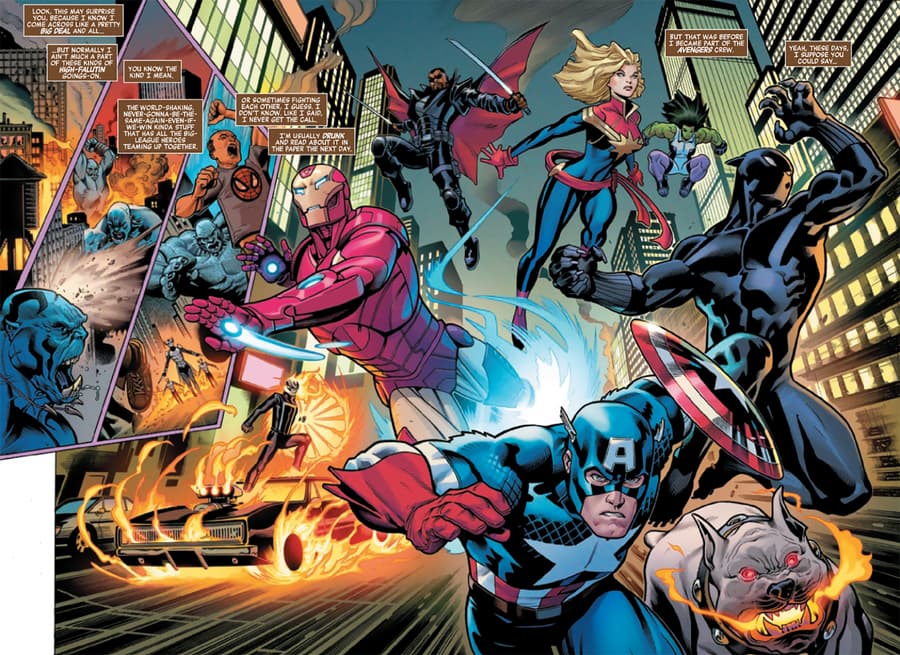 Justin, you will be greatly missed. Rest In Peace.
In the coming days, Marvel will continue celebrating Justin Ponsor's legacy with a series of spotlights on his work and remembrances from fellow creators, colleagues, and friends.
The Hype Box
Can't-miss news and updates from across the Marvel Universe!