Comics
Published May 29, 2019
The Marvel Monster Mash
How a loosening of the Comics Code ushered in a new era of terror at the House of Ideas!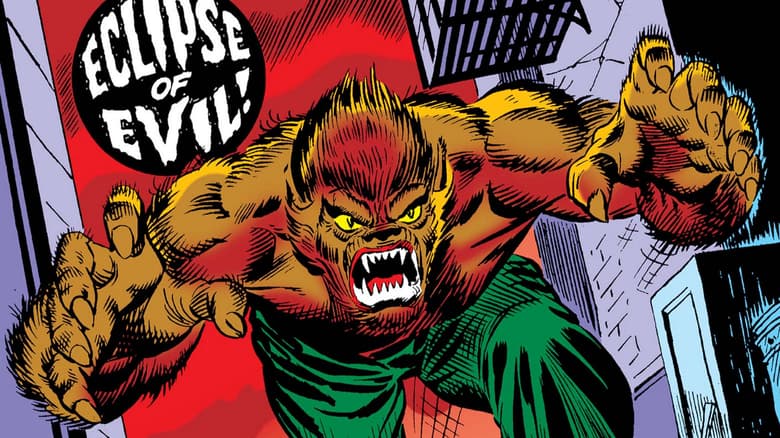 In 1954, very human antagonists managed to put a stake through the hearts of every monster skulking through the comic book world. That was the year the United States Subcommittee on Juvenile Delinquency put the entire comic book industry on trial resulting in the wildly restrictive Comic Code Authority.
Even though the industry enacted the first batch of rules and regulated itself, the edicts were clearly aimed at ending the scourge of crime and horror comics by banning the triumph of evil over good in general. Further directives banned the words "horror" and "terror" from titles and also the use of monsters like werewolves, vampires, ghouls, "the walking dead," and cannibals.
Just a few short months after these new rules were put in place, the horror genre died a quick and painful death. That included titles like ADVENTURES INTO TERROR, MENACE, and ADVENTURES INTO WEIRD WORLDS from Marvel's predecessor Atlas Comics. However, some titles like MYSTIC and SPELLBOUND managed to go on another few years by covering different genres.
At that point, all those beautiful monsters began to decompose, unceremoniously forgotten in the backs of closets and under beds, only really living deep in the imaginations of those lucky enough to have read them the first time around.
Marvel did try to keep the dead alive in 1969 with anthologies more in line with the pre-Super Hero output like TOWER OF SHADOWS and CHAMBER OF DARKNESS, neither of which sold well, and soon changed their titles to CREATURES ON THE LOOSE and MONSTERS ON THE PROWL, respectively. The following year, Marvel launched a trio of reprint books as well to give readers a taste of the good old days with WHERE MONSTERS DWELL, FEAR, and WHERE CREATURES ROAM.
And then in 1971 the Comics Code Authority decided to loosen its stranglehold on creativity bit by bit. All of a sudden, villains could win and the once-banned classic monsters could appear in sequential storytelling, though only if they were in-line with their literary roots.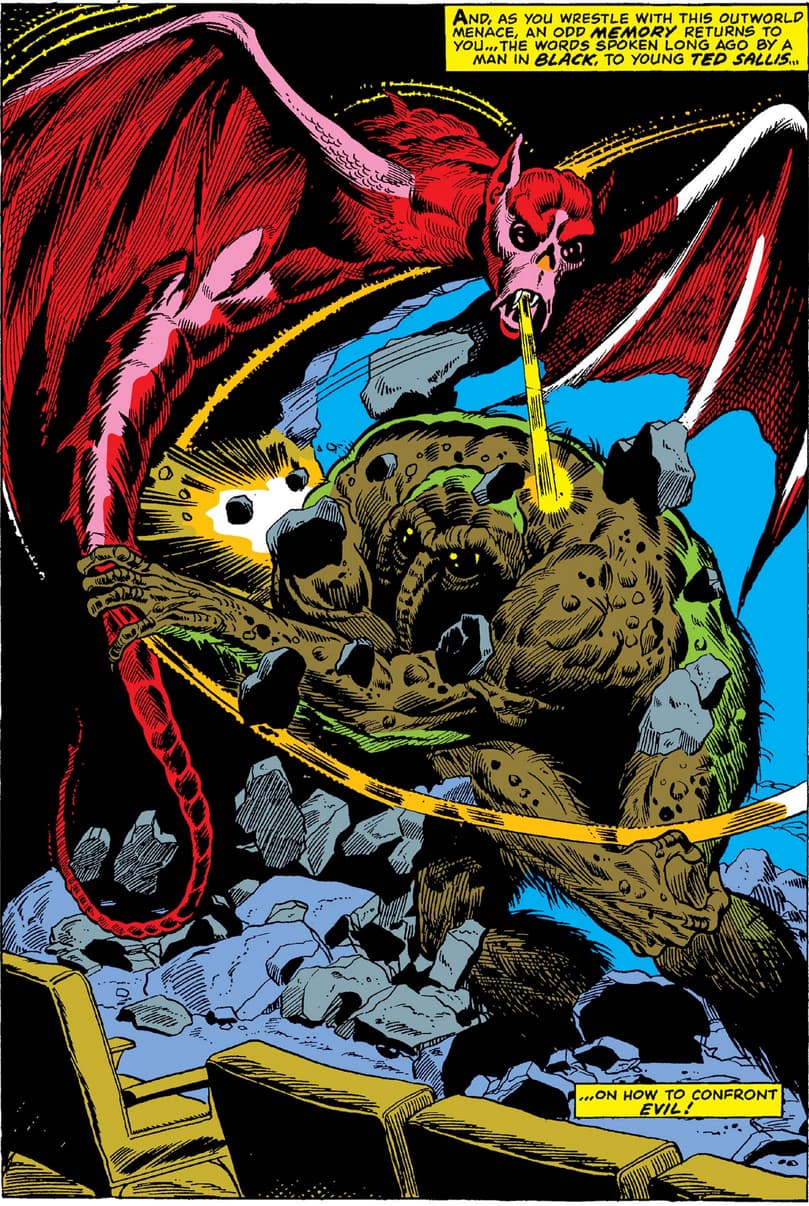 With that, the floodgates opened and horror fans could sink their fangs into a wide variety of offerings from Marvel Comics! In just a few short years, readers could find scare fare not just in new titles starring vampires, werewolves and reanimated corpses, but also in black and white magazines with delightfully ghoulish names like TALES OF THE ZOMBIE and HAUNT OF HORROR. Even more anthology-style comics got in on the freaky fun.
Before getting too far into the darkness, now's a good time to shine a light on one more facet of these jarring jewels. One way to fully get around the Comics Code was to publish black and white magazines that did not fall under the Authority's purview. Way back in the 1930s, Timely founder Martin Goodman also started the Magazine Management Co. which would own Marvel for a time. The Code-wary Goodman got out of the game in 1972, which just so happened to coincide with the proliferation of more risqué material from the magazine side of things.
Before Goodman left, the magazine arm published SAVAGE TALES #1 which not only showcased Robert E. Howard's Conan character, but also introduced the world to the renowned muck monster Man-Thing. Though immediately cancelled, this publication helped pave the way for a decade-long monster mash.
Man-Thing's initial home may have died off, but he soon moved in to ADVENTURES INTO FEAR #10-19 -- leaving a vacancy filled by Living Vampire, Morbius thereafter -- before starring in his first solo title for 22 issues from 1974-1975, written by legend Steve Gerber. Before the end of the decade, the thing once known as Ted Sallis also headlined five issues of GIANT-SIZE MAN-THING and a second volume of MAN-THING.
Also debuting in 1971 was a series that would produce more than a few shining stars: MARVEL SPOTLIGHT. Though the second issue came out a year after the first, that's when the scares started with the debut of Werewolf by Night and Ghost Rider. The series also gave Son of Satan, Scarecrow, and Moon Knight a home at various times before its end in 1977.
Speaking of Jack Russell and his lycanthropic alter ego, his three-issue MARVEL SPOTLIGHT introduction led directly into a 43-issue solo series that ran from 1972-1977. Werewolf by Night also co-starred in 1974's one-off GIANT-SIZE CREATURES, which transmogrified Greer Grant Nelson from the super-suit-wearing Cat into the werecat, Tigra!
Meanwhile, Johnny Blaze's Ghost Rider roared off from his MARVEL SPOTLIGHT initiation into his own self-titled book that drove itself all the way to 1983 before getting extinguished. However, of all the '70s horror characters, he of the flaming skull and his Spirit of Vengeance ilk seem to have had the best afterlife with series' in every decade plus membership in teams ranging from the Champions to the Avengers!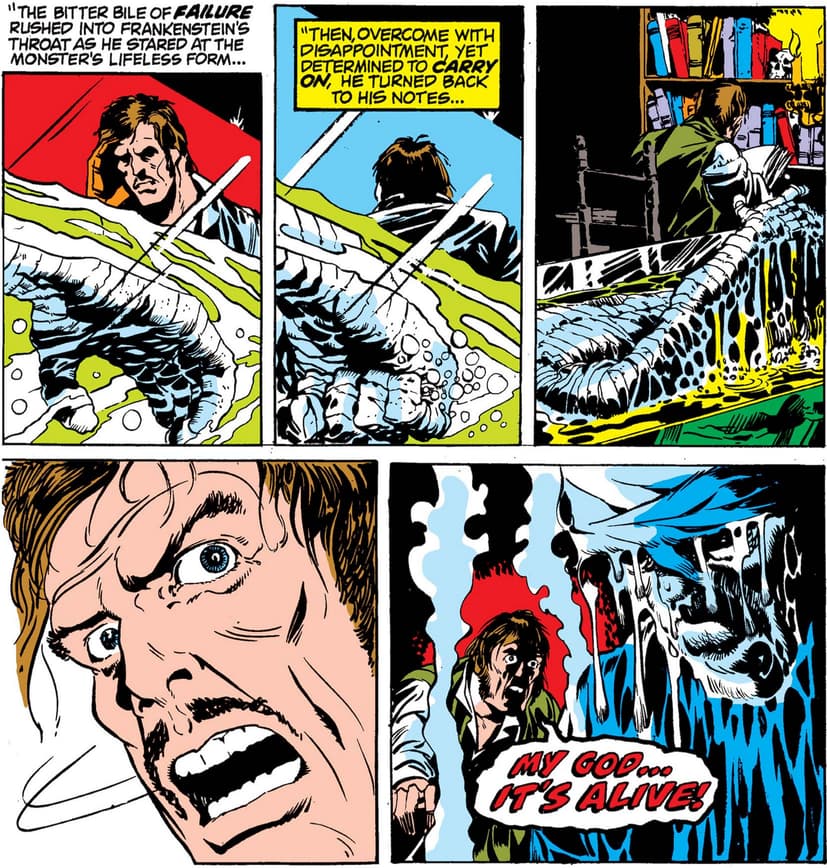 Another legend made his way out of the coffin in 1972, star of page and screen, Dracula! Mainly helmed by Marv Wolfman and Gene Colan, TOMB OF DRACULA slayed from 1972-1979 and even brought vampire-hunter Blade into the world. The blood-sucking adventures proved so popular that they kicked off a pair of black and white magazines, DRACULA LIVES and VAMPIRE TALES.
Frankenstein's Monster took a more roundabout way of making his way to the swinging '70s. THE FRANKENSTEIN MONSTER was jolted to life in 1973 with a straight adaptation of Mary Shelley's tale before becoming a period piece set in the late 1800s. With THE FRANKENSTEIN MONSTER #12, the creature fell into ice and woke up in the modern era like a certain super soldier who became a Marvel legend. At that point, the creature's adventures ran in the rest of his 18-issue series as well as the MONSTERS UNLEASHED magazine.
With everyone digging their claws into scary comics, Marvel launched another handful of anthologies. JOURNEY INTO MYSTERY received new life in 1972, running for 19 issues, alongside newcomers CHAMBER OF CHILLS and SUPERNATURAL THRILLERS. These books featured a mix of adaptations of classic literary works as well as reprints with the latter playing home to N'Kantu, the Living Mummy in issues #5 and #7-15. The following year also saw the resurrection of STRANGE TALES with issue #169 after going dark in 1968. Brother Voodoo starred in that series until issue #173.
That same year the aforementioned Son of Satan, otherwise known as Daimon Hellstrom, made his presence felt for the first time in GHOST RIDER #1-3. He then took center stage in MARVEL SPOTLIGHT #12-24 which carried over directly into SON OF SATAN, which ran for eight issues until 1977.  
Meanwhile, the black and white magazines continued to expand. MONSTERS UNLEASHED gave creators a place to play with Frankenstein's Monster, Werewolf by Night, Man-Thing, Wendigo, Tigra, and more without the Code-based restrictions. TALES OF THE ZOMBIE revitalized Simon Garth, the title monster who first appeared way back in 1953's MENACE #5. HAUNT OF HORROR also debuted that year with a more prose-oriented digest format that lasted two issues before a relaunch the following year put it more in line with its brethren.
By the middle of the decade, many of the stalwart horror titles continued on while others waned. Still, more offerings came down the pike. In 1975 GIANT-SIZE CHILLERS featuring Dracula appeared, introducing his daughter Lilith. MARVEL CHILLERS later played home to Modred the Mystic as well as Tigra during its seven-issue run between 1975 and 1976.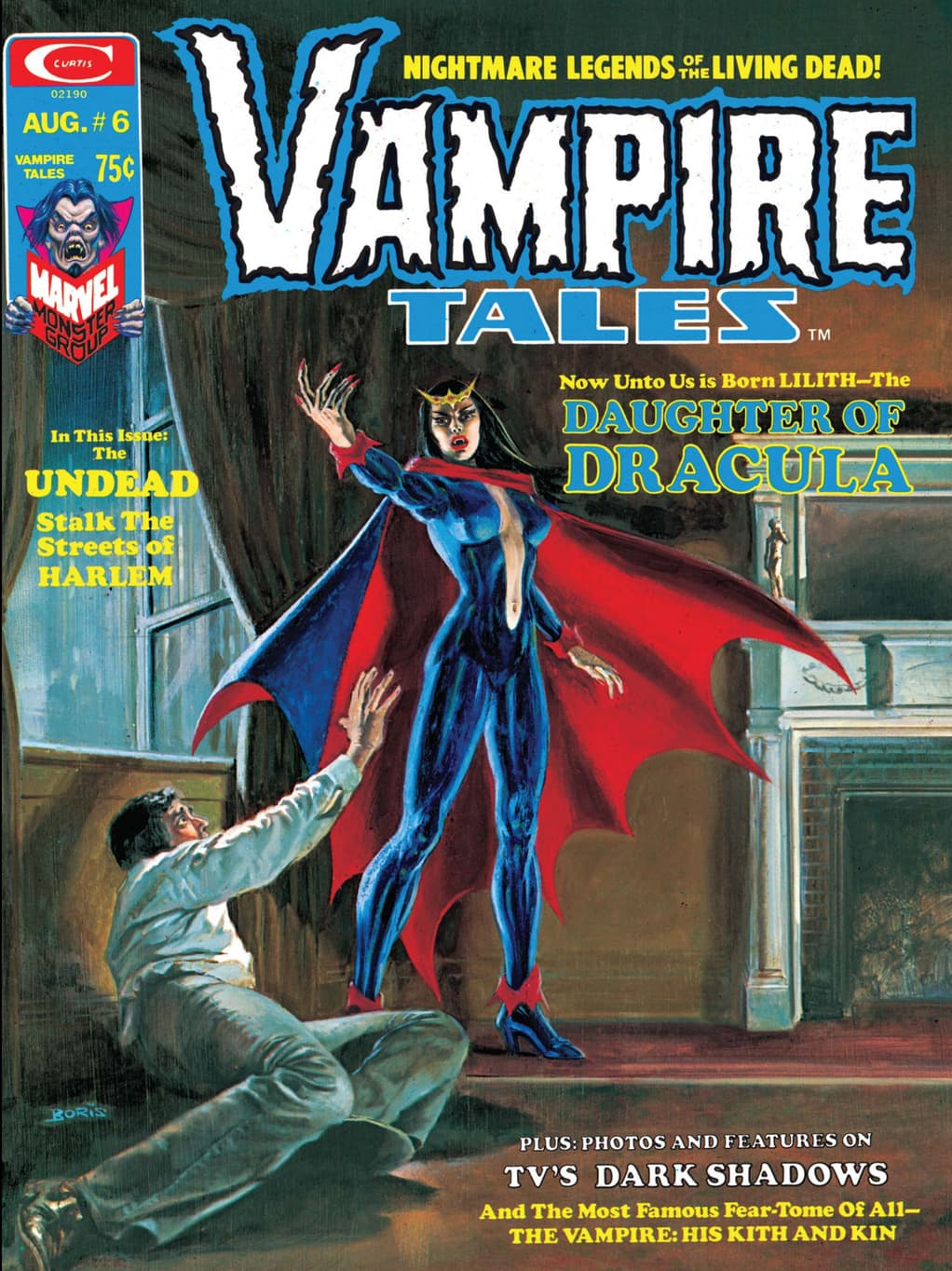 Not every spooky character who debuted in the '70s earned their own series right away. Moon Knight initially popped up in WEREWOLF BY NIGHT #32-33 in 1975 before bouncing around titles like MARVEL SPOTLIGHT, DEFENDERS, and PETER PARKER, THE SPECTACULAR SPIDER-MAN. He eventually earned a back-up feature in INCREDIBLE HULK in the late '70s, but his solo series finally bowed in 1980.
With so many horror-themed characters appearing all over the place, it was only a matter of time before they started meeting up. Scan through any of these books and you'll see other creepy characters appearing. Many of them came together in a group briefly under the Legion of Monsters banner. The name itself debuted with the black and white LEGION OF MONSTERS magazine, but they didn't actually work together therein. The same thing happened with another magazine, MARVEL PREVIEW #8.
That would finally happen in MARVEL PREMIERE #28 which brought Man-Thing, Ghost Rider, Werewolf by Night, and Morbius together, but that was it for the group in the decade that spawned them. Still, plenty of the characters would meet up in other books, fight and then team-up in the grand tradition of comics!
Though a few of these titles and the characters journeyed into the 1980s, their popularity declined as the '70s wore on and the world continued to change. However, the decade remains highly influential because it added so many incredible pieces to the mosaic that is Marvel Comics today.
For more about Marvel's 80th Anniversary, visit marvel.com/marvel80.
The Hype Box
Can't-miss news and updates from across the Marvel Universe!