Comics
Published August 9, 2019
The X-Men Origins of Moira MacTaggert
Review this pivotal character's history as you read this week's 'House of X' #2!
Every week we use the powers of Marvel Unlimited to celebrate a major character's first appearance in the hallowed halls of the House of Ideas.
For the past 44 years, Nobel prize winning scientist Dr. Moira MacTaggert has been working to understand the secrets of mutant genetics. This statement has never been more true than it is after this week's release of HOUSE OF X #2, which revealed a few stunning secrets about her long, long history with the X-Men...
While the exact ramifications of this reveal remain to be seen, we've decided to look back at this genius' early days with Marvel's merry mutants.
Created by Chris Claremont and Dave Cockrum in UNCANNY X-MEN #96 from 1975, Moira was one of the first new supporting characters created just a few months after GIANT SIZE X-MEN (1975) #1 introduced a new team. 
Though we know her as one of the foremost scientists in the world of mutant genetics, she debuted in that issue as a housekeeper hired by Professor Xavier to look after the mansion and his students while he took a vacation. The team took to her quickly—especially Banshee—and Charles promised Storm that they had nothing to fear from the newcomer revealing their mutations to the world.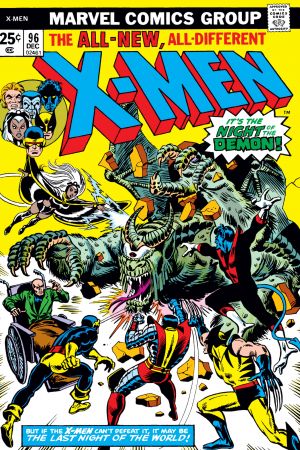 Moira was introduced to the reality of living with the X-Men in that first issue when a demon called Kierrok threw Cyclops through a nearby wall. After Charles attempted to enter the creature's mind and was nearly consumed, MacTaggert ran out with a weapon and blasted the thing!
The team took off for space shortly after, returning in issue #101 (the classic issue that turned Jean Grey into Phoenix). Moira was there in the waiting room when the team found out the redheaded young woman would be okay. Then, in issue #104, she brought Cyclops to her Mutant Research Center in Scotland—a place that Scott didn't know existed! MacTaggert explained that she and Xavier knew each other in their younger days, which was when she began working on this project.
Her gig at the X-Mansion vacillated between quiet periods of disuse while the team tackled missions and intense craziness when they were around. After another trip to space, Moira got hit by a blast from the Guardian (then going by Weapon Alpha) that ricocheted off of Colossus in issue #109. She was attacked again in the very next issue when Warhawk broke into the building while the X-Men played softball.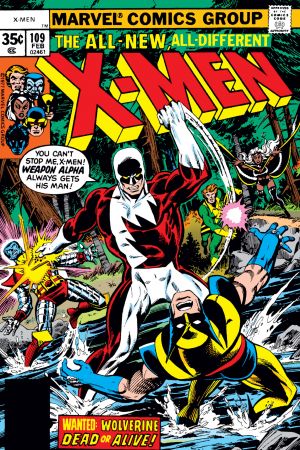 Readers finally learned about the history between Moira and Charles in ish #117 during a flashback when he recalled meeting her while working on his doctorate at Oxford and fell in love. They'd discussed marriage before he got drafted, but she mysteriously broke it off with him via letter. In the present day, she returned to Scotland to spend Christmas with Havok, Polaris, Multiple Man, and Jean Grey.
Jean stuck around so that MacTaggert could try to find the limits of her new powers. From issue #125 through #128, the X-Men came to learn even more about the brains behind Muir Island when the mysterious Mutant X—also known as Proteus—escaped. This turned out to be Kevin, Moira's son with her husband Joseph.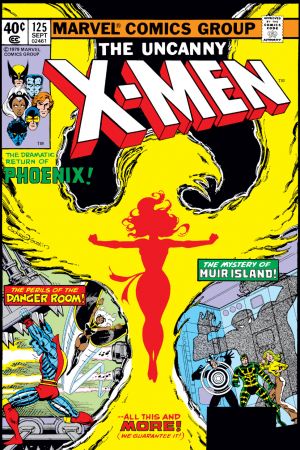 Uncanny X-Men (1963) #125
published

added to marvel unlimited

writer

letterer

editor

penciller

inker

colorist
What is Marvel Unlimited?
An abusive monster, Joe left Moira in a coma for a week. When she woke up, she found out she was pregnant and left her husband without telling him about the boy. Kevin existed in a non-corporeal form and had the power to possess individuals and also warp reality, which he exhibited from birth. His mother tried using her science to help him live a normal life and failed, so she did her best to keep him from hurting anyone, locking him in her own research facility.
Moira even planned to kill Proteus to stop his rampage, but Cyclops stopped her. She knocked him out and continued her hunt, traveling to tell Joe about the boy's existence and to warn him that Kevin might be looking for him. The warning did not work as the boy took over his father's body and used it to attack his mother! Ultimately, MacTaggert thought that she lost both her son and husband when the X-Men finally defeated Proteus, allowing her to follow through on her budding relationship with Banshee.
Since then, Dr. Moira MacTaggert has been an integral element of the X-Men's corner of the Marvel Universe. In addition to taking in Rahne Sinclair the future New Mutant known as Wolfsbane, she started her own X-Team, played host to Excalibur, and died finding a cure for the Legacy Virus until she returned in CHAOS WAR: X-MEN.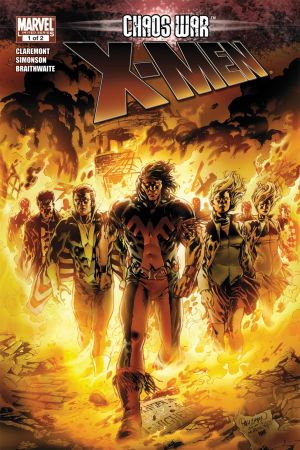 The Hype Box
Can't-miss news and updates from across the Marvel Universe!