Comics
Published February 15, 2019
This May, the 'New Agents of Atlas' Enter the 'War of the Realms'
Featuring the Marvel Comics debut of Luna Snow, Aero, Sword Master, and more new Super Heroes!
This April, Earth becomes a battlefield as Malekith's forces lay siege upon our planet in WAR OF THE REALMS—the most all-encompassing, Universe-shaking event to hit the mighty Marvel Multiverse in years!
After a shock-and-awe invasion, the Accursed splits the globe into provinces set to be ruled by his dark and damned collaborators. As Sindr, Immortal Queen of Muspelheim, and her legions of Fire Demons march on Asia, a new band of heroes must unite to protect the Pacific Rim...
Introducing the NEW AGENTS OF ATLAS!
Written by Greg Pak with art by Gang-Hyuk Lim and a cover by Billy Tan, WAR OF THE REALMS: NEW AGENTS OF ATLAS #1 unites new and classic heroes to kick off the four-issue WAR OF THE REALMS tie-in series this May!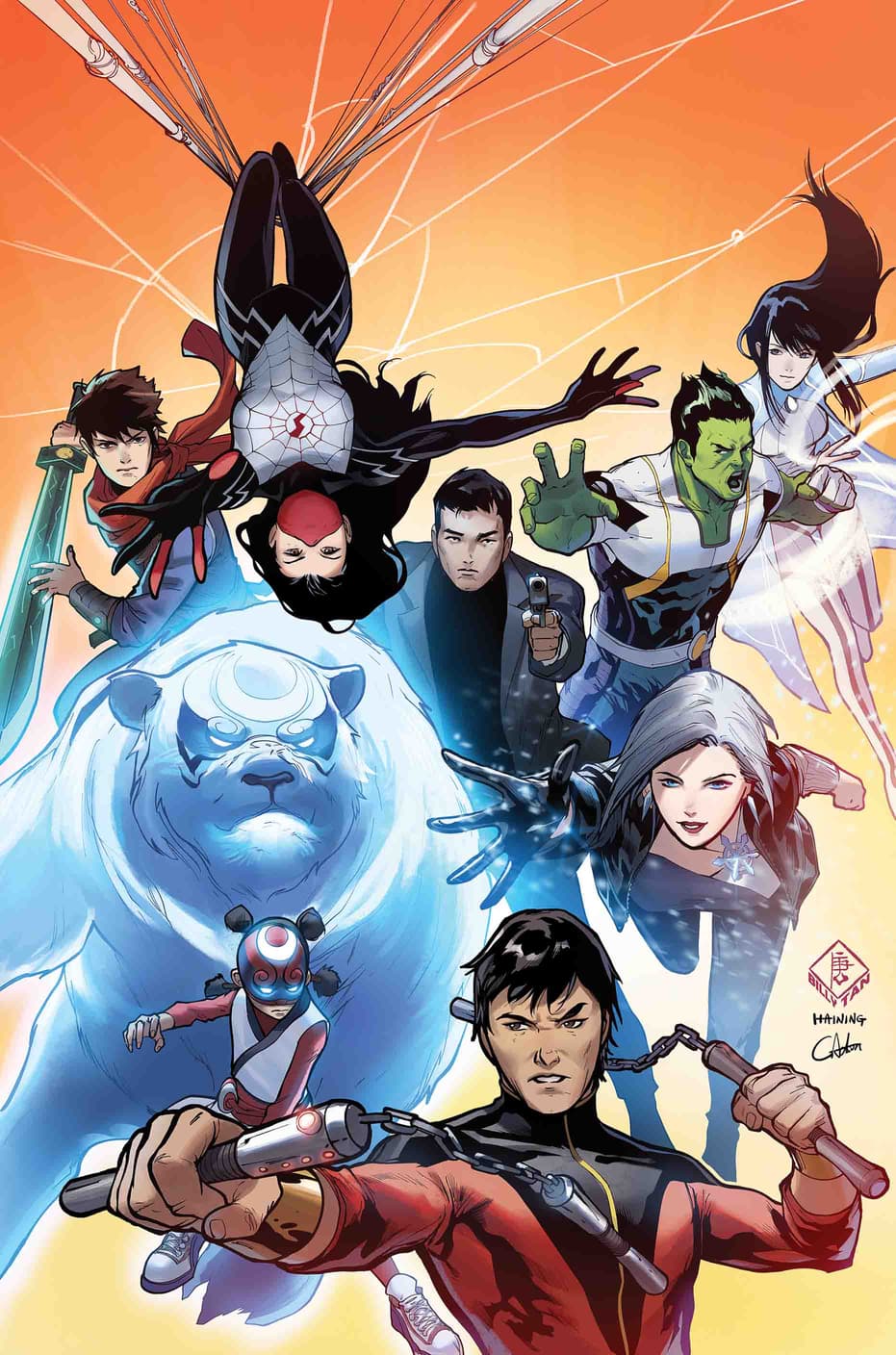 Featuring the Marvel Comics debut of the Super Heroes called Wave, Aero, and Sword Master, the story sees Amadeus Cho reassemble his "protectors" to save the world from incineration. Cho has successfully led a ragtag team of heroes to defend the Earth from an alien invasion in the past, but can he do it again this time?
Shang-Chi, Silk, and Jimmy Woo quickly join Brawn in the fight...but where is Kamala Khan? Meanwhile, new heroes Crescent, Io, and Luna Snow are making their own entrance into the Marvel Universe, so how will they impact the global conflict?
Get to know this brand-new union of Super Heroes as Marvel's newest heroes from China, Aero and Sword Master, team-up with a mysterious new Filipino heroine named Wave in the crazed crucible of WAR OF THE REALMS!
Then, in WAR OF THE REALMS: NEW AGENTS OF ATLAS #2, the Queen of Cinders has conquered Korea and the rest of Asia! Now, only Amadeus Cho and his battered band of international Super Heroes stand between her and her ultimate goal: to melt the polar ice caps and turn all of Midgard into a sweltering new Muspelheim!
With the ice-wielding hero Luna Snow down for the count, Amadeus and his team must find a new way to fight fire...
Pre-order WAR OF THE REALMS: NEW AGENTS OF ATLAS #1 at your local comic shop now! Then stay tuned to Marvel.com for more WAR OF THE REALMS updates!
The Hype Box
Can't-miss news and updates from across the Marvel Universe!