Comics
Published March 23, 2023
C.B. Cebulski Looks Ahead to the Future of the Marvel Universe
On 'This Week in Marvel,' Marvel Comics Editor in Chief C.B. Cebulski previewed the Marvel Universe's future, including the new 'Avengers' run, a Nick Fury anthology, Grootfall, and more.
The future of the Marvel Universe is filled with Avengers, milestone anniversaries, romance, and so much more.
Last week, Marvel Comics Editor in Chief C.B. Cebulski stopped by This Week in Marvel to chat with host Ryan Penagos about a few major projects hurtling down the pipeline. He explained how Jed MacKay and C.F. Villa's upcoming AVENGERS run will reorient the team's focus on the Marvel Universe proper and teased that the series will explore the relationship between Vision and Scarlet Witch. He also previewed Marvel's plans to address "the ever-controversial death of Gwen Stacy" in AMAZING SPIDER-MAN, the host of talent contributing to the NICK FURY anthology book, the cosmic scale of Grootfall, and more.
First up, Cebulski offered a few details about MacKay and Villa's AVENGERS run, which will debut in May. "It's Jed MacKay and C.F. Villa, covers by Stuart Immonen, coming back to Marvel. We're super excited about it," he shared. "You know, Jason Aaron had a historic run on the book; everything he did for AVENGERS and AVENGERS FOREVER leading up to AVENGERS OMEGA, which is coming out later this year, everything he has introduced there—all those alternative versions of the characters: the Avengers from 1,000,000 B.C. But as expensive as his run is, he's bringing it to a close."
"Jed is taking over and kind of going in a different direction, refocusing the Avengers back on the core team," he continued. "I think fans have seen and they're going to know and love some of the beloved characters and they're going to be more earthbound this time, or not dimension-spanning, Multiverse-spanning—focusing on the Marvel Universe proper, protecting Earth and the surrounding galaxy which we all inhabit. I'm really excited."
"Jed's been doing some kick-butt work across all the books he's been on. His MOON KNIGHT is just spectacular. He just relaunched STRANGE, taking him in a different direction. Fans are clamoring for more Jed MacKay, so we're going to give it to them with Earth's Mightiest Heroes," he said.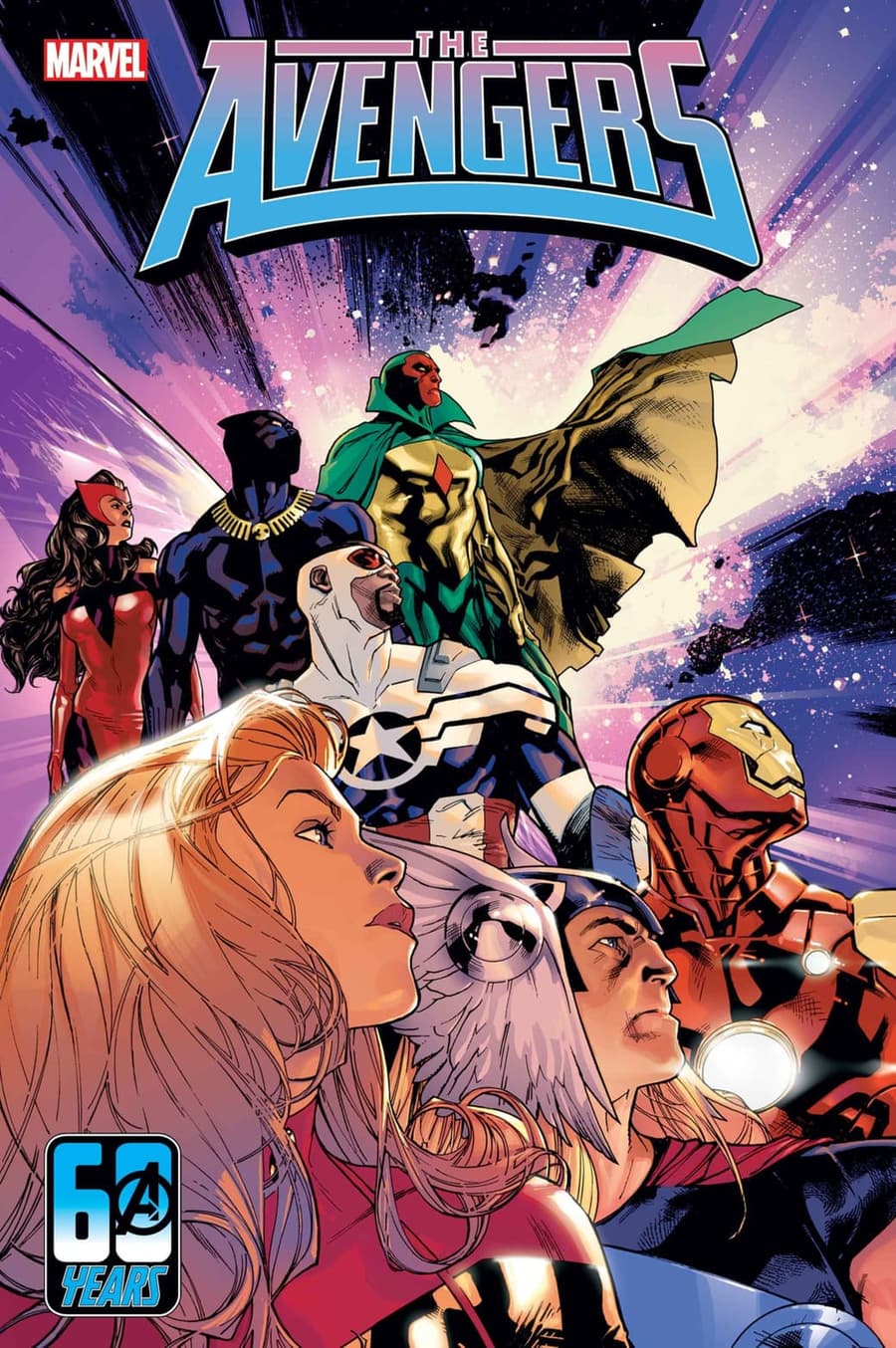 On the subject of Vision and Scarlet Witch, he added, "We've done so much with the Vision of late. Jed is going to be really taking and doing something with the character [that] I think is going to surprise a lot of people. The relationship with Wanda is something fans really fondly remember and it's something that for me, personally, I want to get back to."
"I have specific thoughts about romance and marriage and children and everything in comics, for better or worse in some fans' minds. But when it comes to Wanda and Vision, they were together when I was growing up, and what is love between a synthetic human and Scarlet Witch, a human, was just fascinating to see so many different writers and artists explore, and I'm glad we're going to be getting back to it," he teased.
Cebulski also addressed the NICK FURY anthology book, including the creators involved. "It's an anthology book telling all periods across Nick's life, his World War II days to the current Nick Fury that we all know and love, and just kind of exploring the different facets of his life and the different time strands by different writers and artists," he revealed. "Gorgeous Adam Kubert cover, and then the creator list that Tom [Brevoort] has put together really runs the gamut of some of the top talents that have worked on Nick in the past and some new writers and artists who have not yet worked on Nick Fury, who wanted the opportunity to add their take on Marvel's spy master."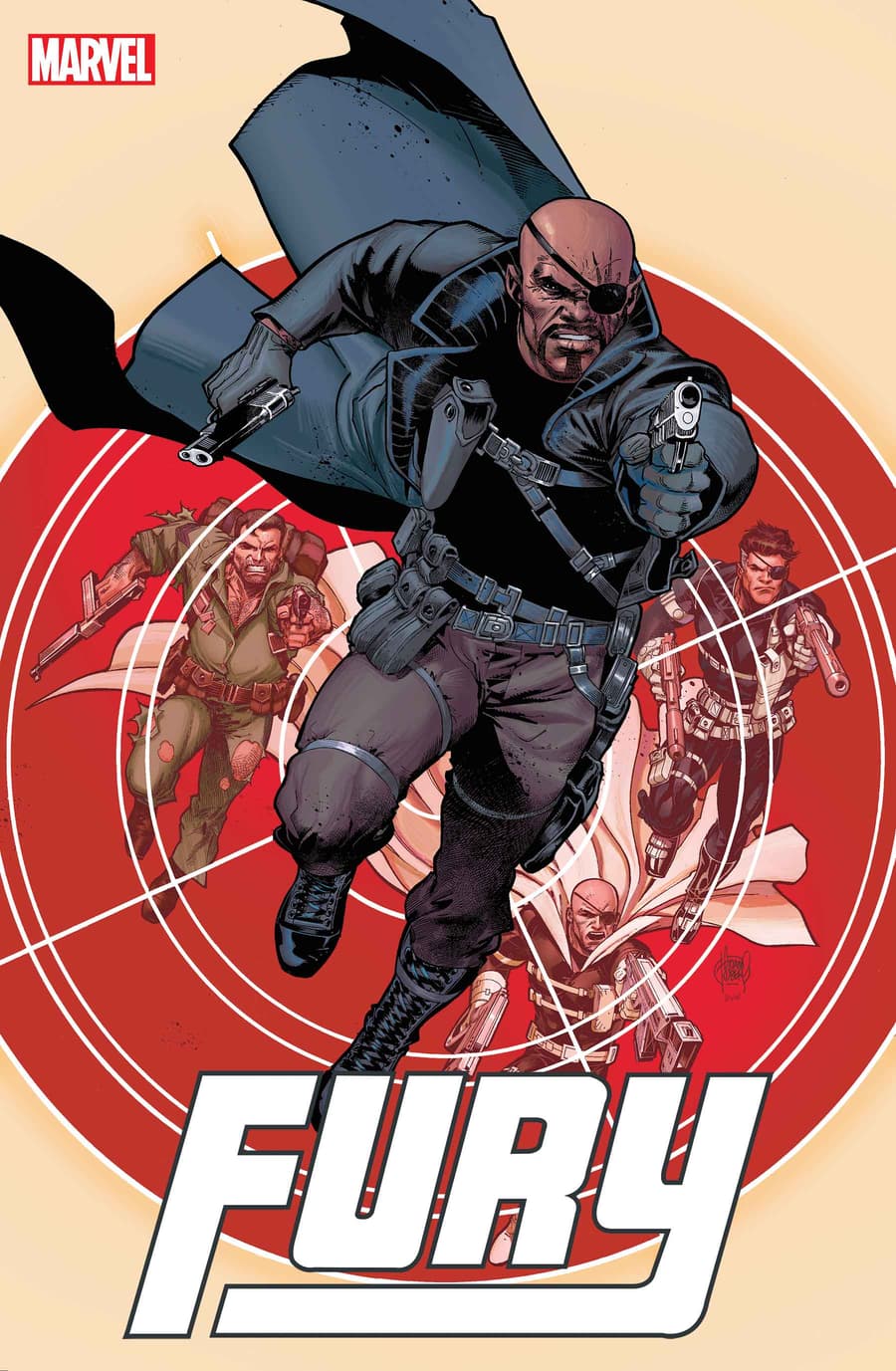 Likewise, he previewed Marvel's plans to address "the ever-controversial death of Gwen Stacy" as the event comes up on its 50th anniversary. "I've heard all the sides of the debate about her death, about her importance to Peter versus his love of Mary Jane... but 50 years! There's so many urban legends and myths and everything about that scene, about the art, about the way it was written, about Stan was, about what Stan felt. We will be addressing some of that not only in AMAZING SPIDER-MAN later this year, but also we have something else coming out planned for the anniversary that will be looking at that scene, that death, that critical moment in Peter's life, in a special comic you'll be seeing later in the fall."
Additionally, Cebulski had nothing but praise for the upcoming GUARDIANS OF THE GALAXY series by Collin Kelly, Jackson Lanzing, and Kev Walker. "Grootfall! Fans have hopefully seeing some of the promo stuff that we've been putting out for this. It's a different take on the Guardians," he explained. "Jackson Lanzing and Collin Kelly are two of our up-and-coming writers now. They've been doing really great things, starting with what they did on Kang and what they've been doing on Captain America. They bring their kind of flair and a different perspective to the Guardians of the Galaxy."
"A little bit of a Western lens, but Western stories tend to be a little bit smaller. You think about the dust bowls and the small towns and the high noon shootouts and things like that, and this series has everything but on a galactic scale, on a cosmic scale," he teased. "People have noticed that Rocket and Groot have not really been in the picture outside of the name Grootfall, and I want to see fans figure out where they have been, because it's been a while since the Guardians have played a big role in the Marvel comic book universe, in the 616. It's going to be mind-blowing."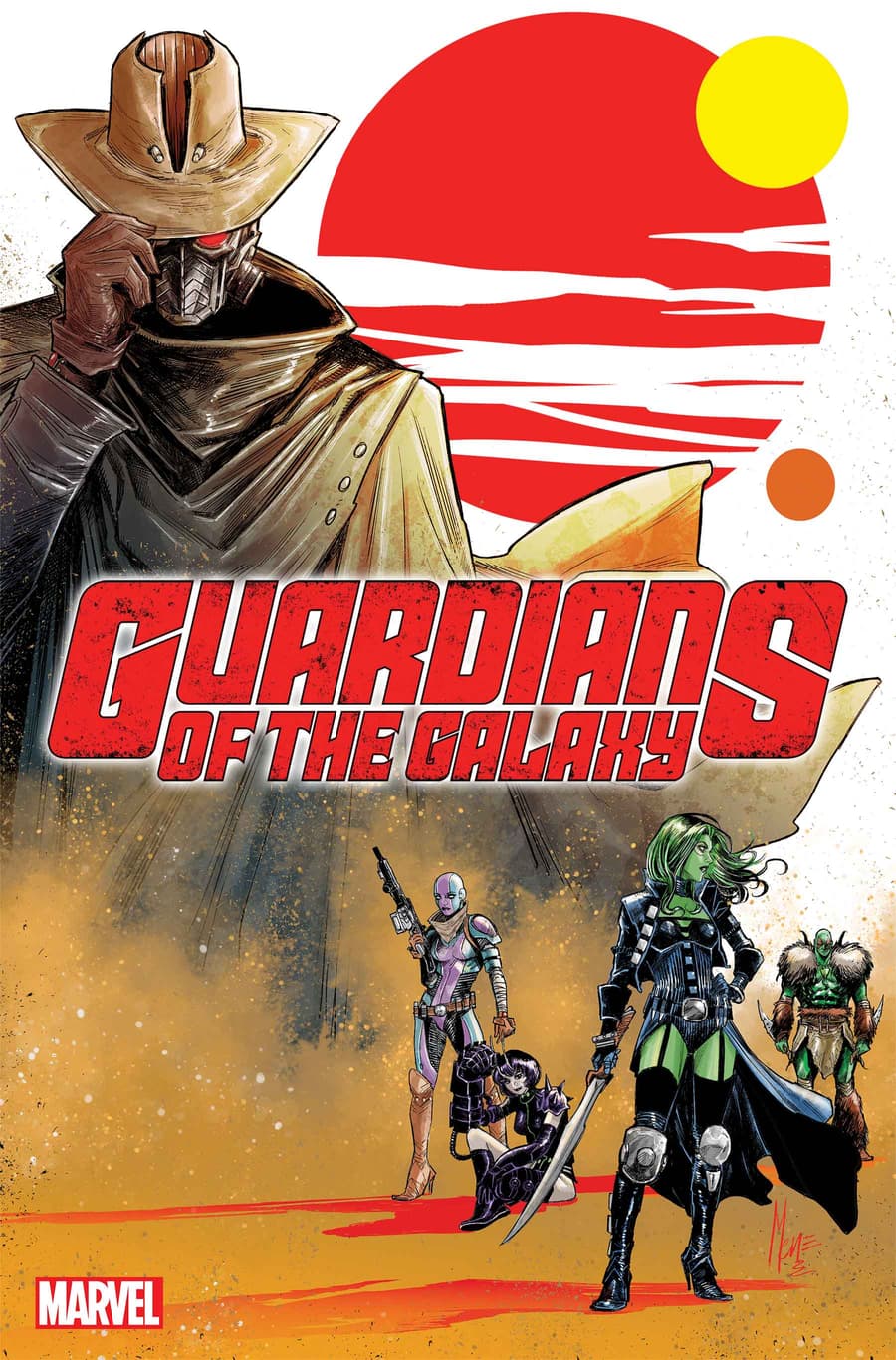 GUARDIANS OF THE GALAXY (2023) #1 by Colin Kelly, Jackson Lanzing, and Kev Walker goes on sale April 12, while Jed MacKay and C.F. Villa's AVENGERS (2023) #1 and FURY #1 arrive in May. For more on the future of the Marvel Universe, stick with Marvel.com!
You can grab these comics and more digitally or at your favorite local comic book shop. Be sure to ask your local shop about their current business policies to observe social distancing or other services they may offer, including holding or creating pull lists, curbside pick-ups, special deliveries, and other options to accommodate. Find and support your local comic book shop at ComicShopLocator.com or by visiting Marvel.com/LoveComicShops.
For digital comics, all purchases in the Marvel Comics app can be read on iPhone®, iPad® and select Android™ devices! Our smart-paneling feature provides an intuitive reader experience, ideal for all types of mobile device and tablet users! Download the app on iOS and Android now!
The Hype Box
Can't-miss news and updates from across the Marvel Universe!