Comics
Published July 2, 2019
Tom Taylor Discusses Writing Rey, Kylo Ren, Finn, and Snoke in 'Star Wars: Age of Resistance'
Get the lowdown on the new series starting this week with 'Star Wars: Age of Resistance - Finn' #1!
"Sanitation!?"
So says Han Solo in Star Wars: The Force Awakens, when former First Order stormtrooper FN-2187—now known as Finn—tells him that used to the job that gave him insight into the deadly planet-turned-superweapon, Starkiller Base. In the middle of their mission to destroy it. As the base charges its weapon to eradicate the Resistance. Nice.
So what better place than there, mopping floors on Starkiller, to examine Finn's backstory—to see how he became the Resistance leader he is now. And that's exactly what today's STAR WARS: AGE OF RESISTANCE - FINN #1 does!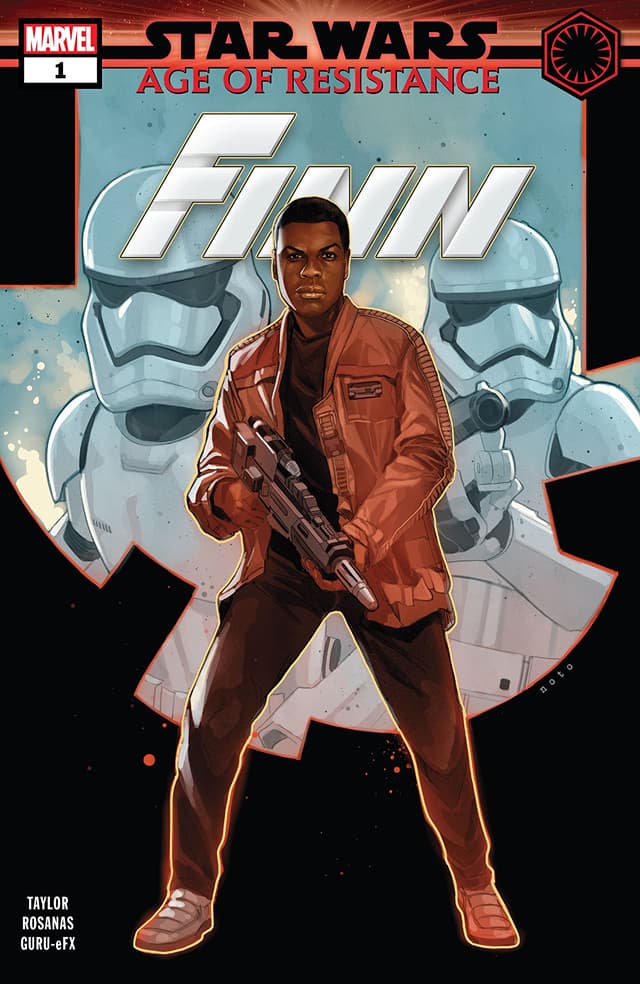 The STAR WARS: AGE OF RESISTANCE one-shots, each focusing on a different sequel trilogy character—Rey, Kylo Ren, Finn, Rose Tico, Poe Dameron, Captain Phasma, Supreme Leader Snoke, General Hux, and a special issue about a few fan-faves—conclude the saga-spanning features that began with STAR WARS: AGE OF REPUBLIC and continued with STAR WARS: AGE OF REBELLION. An opportunity to zero-in on what defines each individual hero, villain, or rogue, these issues have examined Darth Maul's potential inner conflicts, Qui-Gon Jinn's loyalties to the Jedi Order, the untold history of Grand Moff Tarkin, the deadly reputation of Boba Fett, and so much more.
Now, the AGE OF RESISTANCE presents an opportunity for readers to get to know their favorite new characters in ways they've never seen before. And to do that, Marvel Comics called upon the services of the man behind FRIENDLY NEIGHBORHOOD SPIDER-MAN, X-MEN RED, and ALL-NEW WOLVERINE, the only professional comic book writer in Australia (we think), Tom Taylor.
"Star Wars, yeah that little thing. So, if you don't know Star Wars, it happened ages ago in this other galaxy," the writer jokes. Tom Taylor is pretty wizard.¹
He continues: "When Mark [Paniccia, Star Wars comics editor]—who I've worked with for a long time on X-MEN RED and ALL-NEW WOLVERINE—started editing Star Wars, he was hitting me up and they had all of these books coming up and one of them was this. It's Poe and Finn and Rey and Kylo Ren and Hux, and I'm like, 'Yeah, I've written Luke and Han and they're my heroes. I want to write my kids' heroes.' My son, especially my eldest, he loves this trilogy. And Rose Tico's his favorite character, so I actually asked for a Rose issue and they went, 'Yeah sure, let's do it!' And it's probably the best issue, or the one that we feel the closest to. It's quite an emotionally impactful issue coming up with Rose and her sister.
"I mean it's pinch-yourself stuff," he laughs. "I'm writing Star Wars and Spider-Man. There was a point last year where I was writing Spider-Man, Star Wars, and the X-Men at the exact same time. That's like, come on. I'm this nobody from Australia."
The only professional comic book writer in Australia, if we're correct. Are...we..?
"Yeah, the only full-time professional comic book writer," he confirms. "I mean, certainly working for Marvel."
Australia's very own comic book local boy made good. Reminds us of a farm kid from a different largely-sandy landscape where giant bugs can eat you alive. Anyway. Tom explained more. "This is fantasy stuff for me as a kid," he says. "Growing up quite poor and not knowing what this was—even 10 years ago when I had a really young kid and I was telling my wife I wanted to be a professional comic book writer. I told her this at 1AM because I was getting some pages in from a friend for this little 10-page one-shot that I was working on and I went, 'This is what I want to do,' and she's like, 'Ahh, alright. I mean we're broke, we got a mortgage, a baby, but sure. You go be professional comic book writer.'"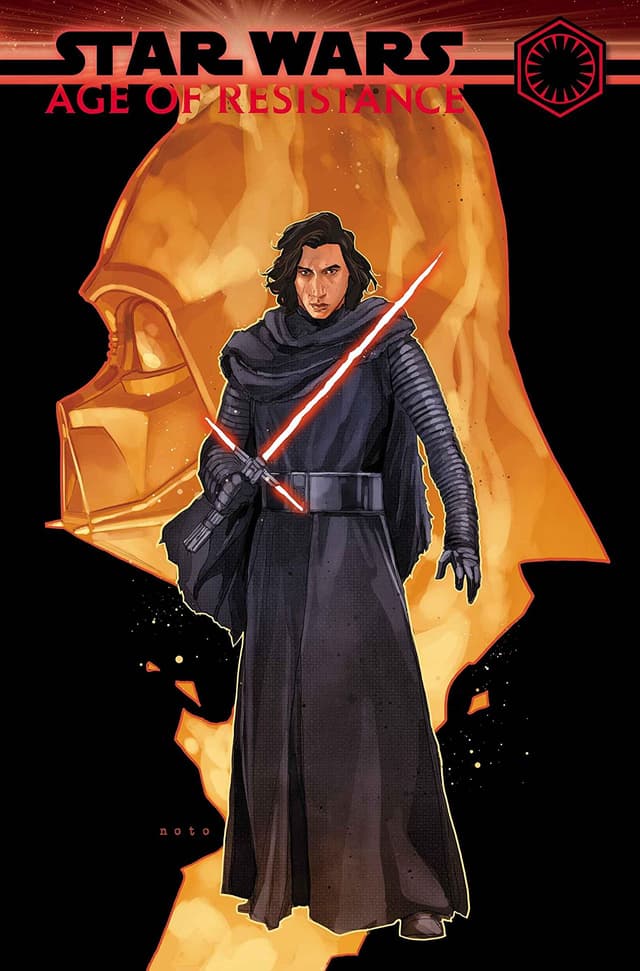 And now he's writing some of the world's most beloved characters. So what was his strategy for such a task?
"Particularly with characters like Rose, who we've only ever seen once on screen—Rey—there's so little we know about her. I had to write a Snoke story and I was like, 'Oh my God.' You've only got 20 pages, so it's about distilling it down to the essence. With Finn, it's showing him on Starkiller Base as a stormtrooper as well as showing the guy he's going to be. Finding that little spot of rebellion within him there, that empathy that he has that you then see in the films. With Rose, it's showing where she's come from and her relationship with her sister because I think so many people want to see that. We had these hints of this amazing connection, so giving them time together was really important to me.
"Rey is a great story. That was the one I was really looking forward to because I wanted to put Rey and Leia together. That meant a lot."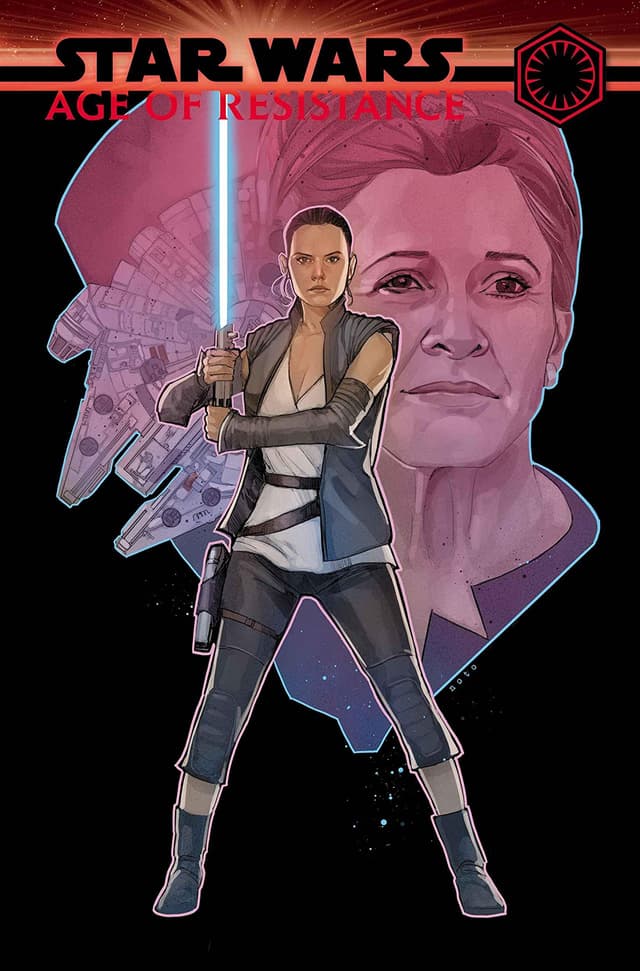 The Hype Box
Can't-miss news and updates from across the Marvel Universe!