Comics
Published August 17, 2020
Top Marvel Talent Sink Their Claws into 'Wolverine: Black, White & Blood'
Wolverine's bloodiest adventure yet begins in November!
LOGAN. PATCH. WEAPON X. WOLVERINE.
The mysterious mutant has gone by many names and lived many different lives. Now, experience all-new untold tales of The Best There Is alongside an all-star cast of creators in the unadulterated black and white format (with a healthy splash of blood-red) WOLVERINE: BLACK, WHITE & BLOOD!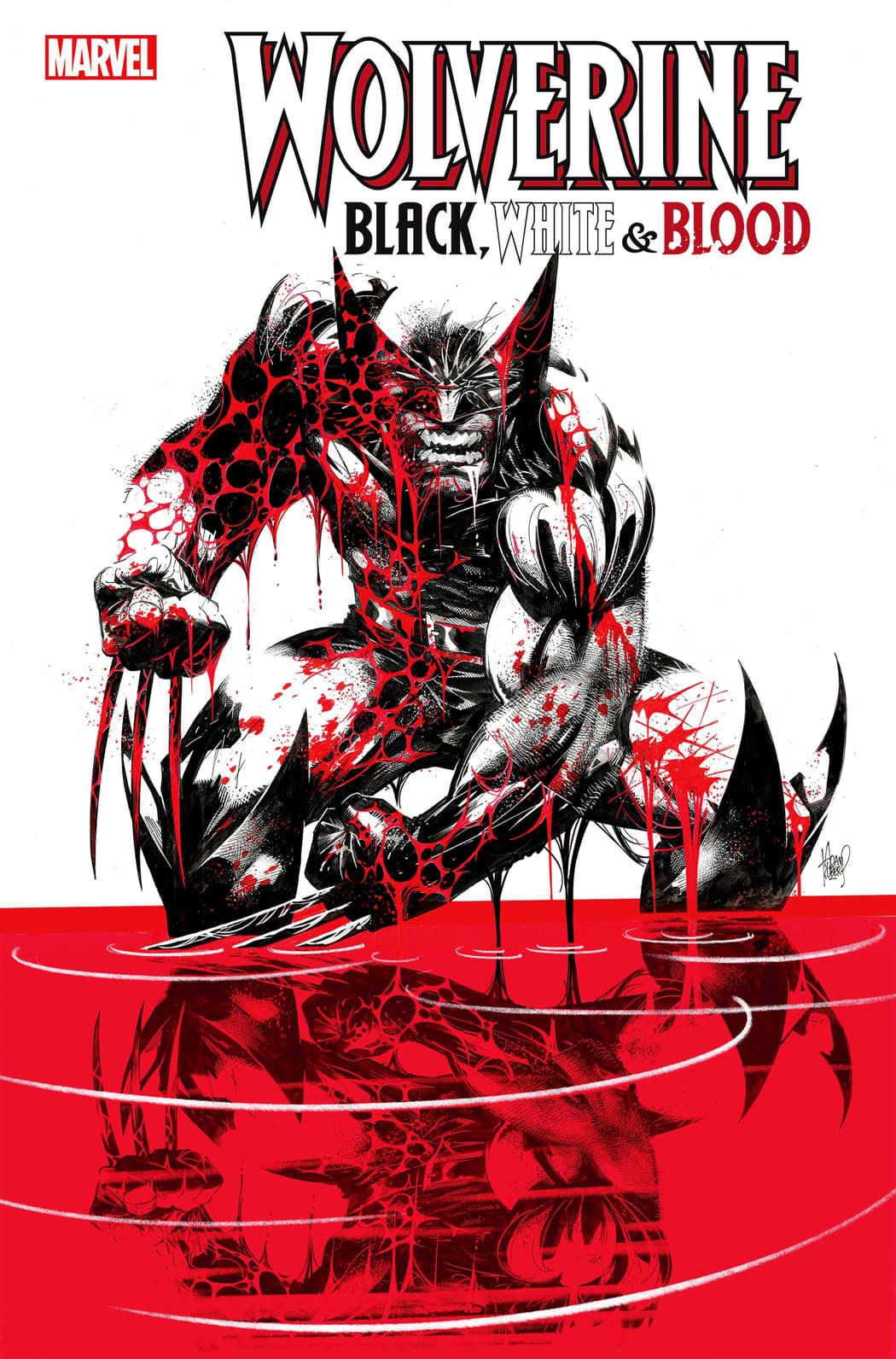 Beginning in November, each issue of WOLVERINE: BLACK, WHITE & BLOOD will feature three action-packed adventures from Wolverine's long and fascinating history. In WOLVERINE: BLACK, WHITE & BLOOD #1, return to the Weapon X program with Gerry Duggan and Adam Kubert—and encounter a new revelation from Wolverine's shattered memories. Then, join Matthew Rosenberg and Joshua Cassara on an explosive deep-cover spy mission from Wolverine's association with Nick Fury. After that, head into the wilds with writer/artist Declan Shalvey as Logan finds himself in the crossfire of a deadly trap!
"I can't stress how exciting it is getting all of these pages from the absolutely killer level of talent assembled for this book," notes series editor Mark Basso. "It's become a hype cliché, but you've really never seen anything quite like this from Marvel Comics. And you've only seen a fraction of the first issue…"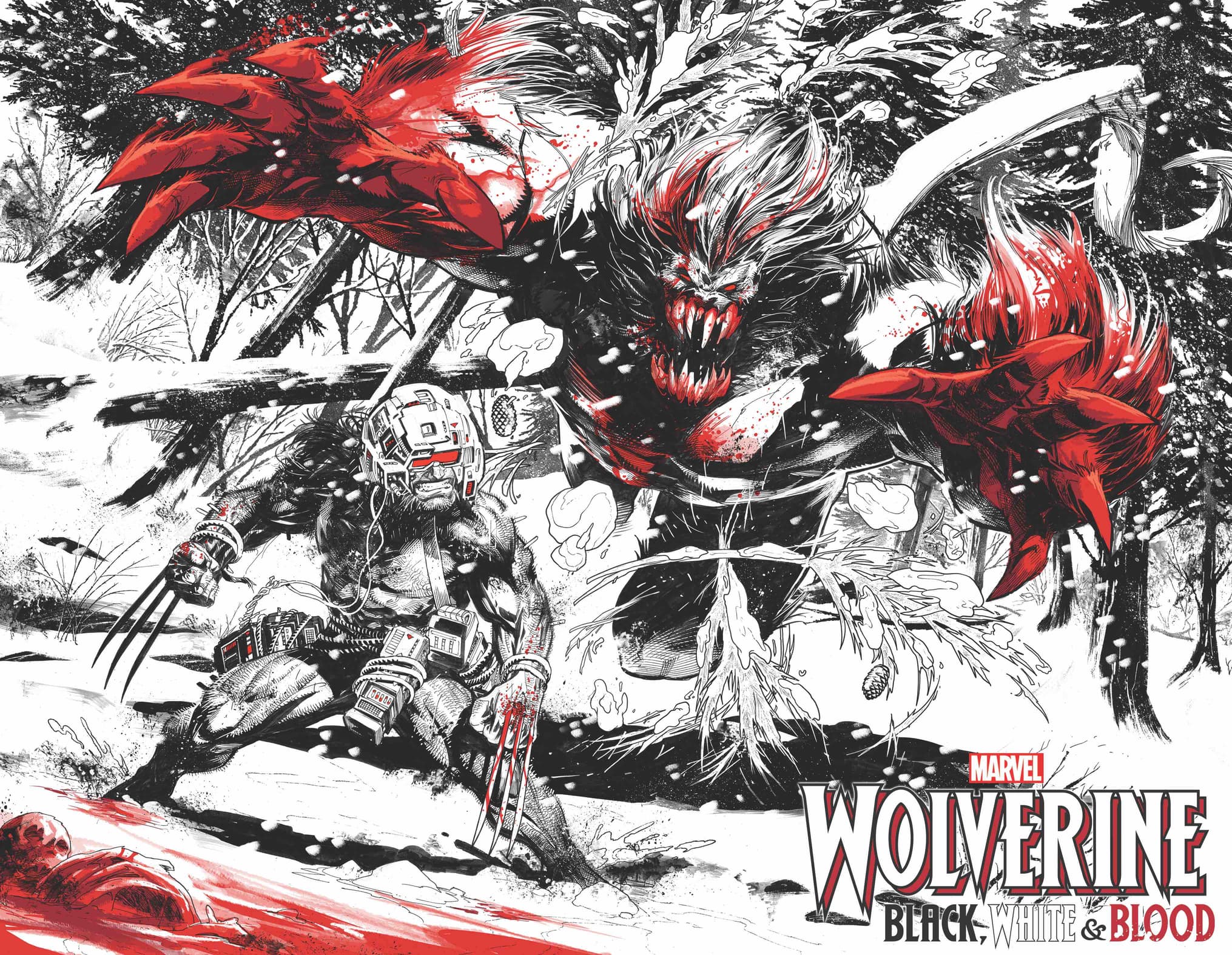 "Writing 'Snikt!' into a script is always a blast," adds Gerry Duggan, "and collaborating with the great Adam Kubert is always a joy. Adam and Logan are one of the best pairs in comics, and I'm lucky to be along on this ride. BLACK, WHITE & BLOOD is something special."
On his collaboration with Duggan and the story to come, the Modern Marvel Master Mr. Kubert sums it all up: "I've had a fairly long association with Wolverine, but artistically WOLVERINE: BLACK, WHITE & BLOOD eclipses them all."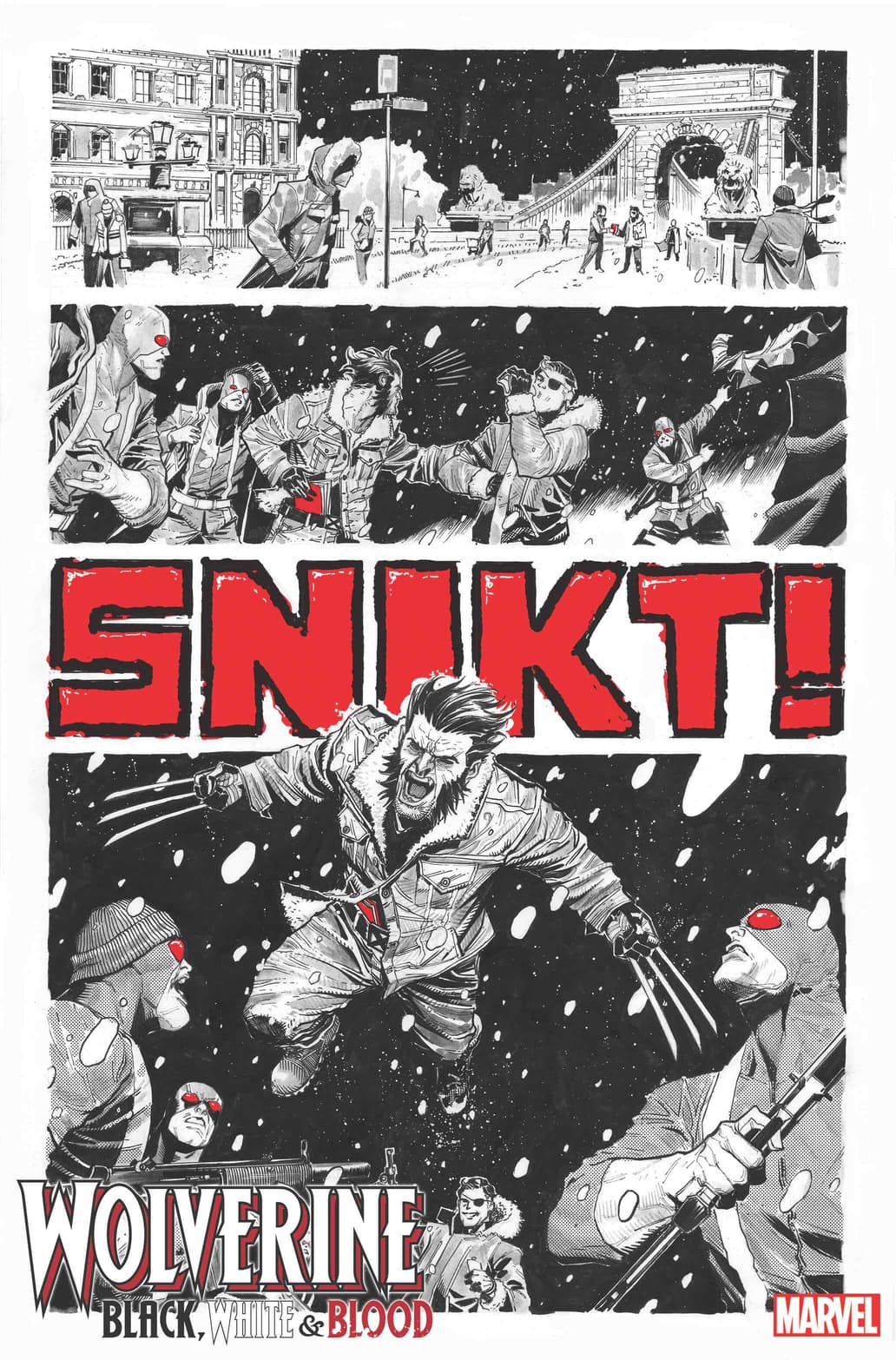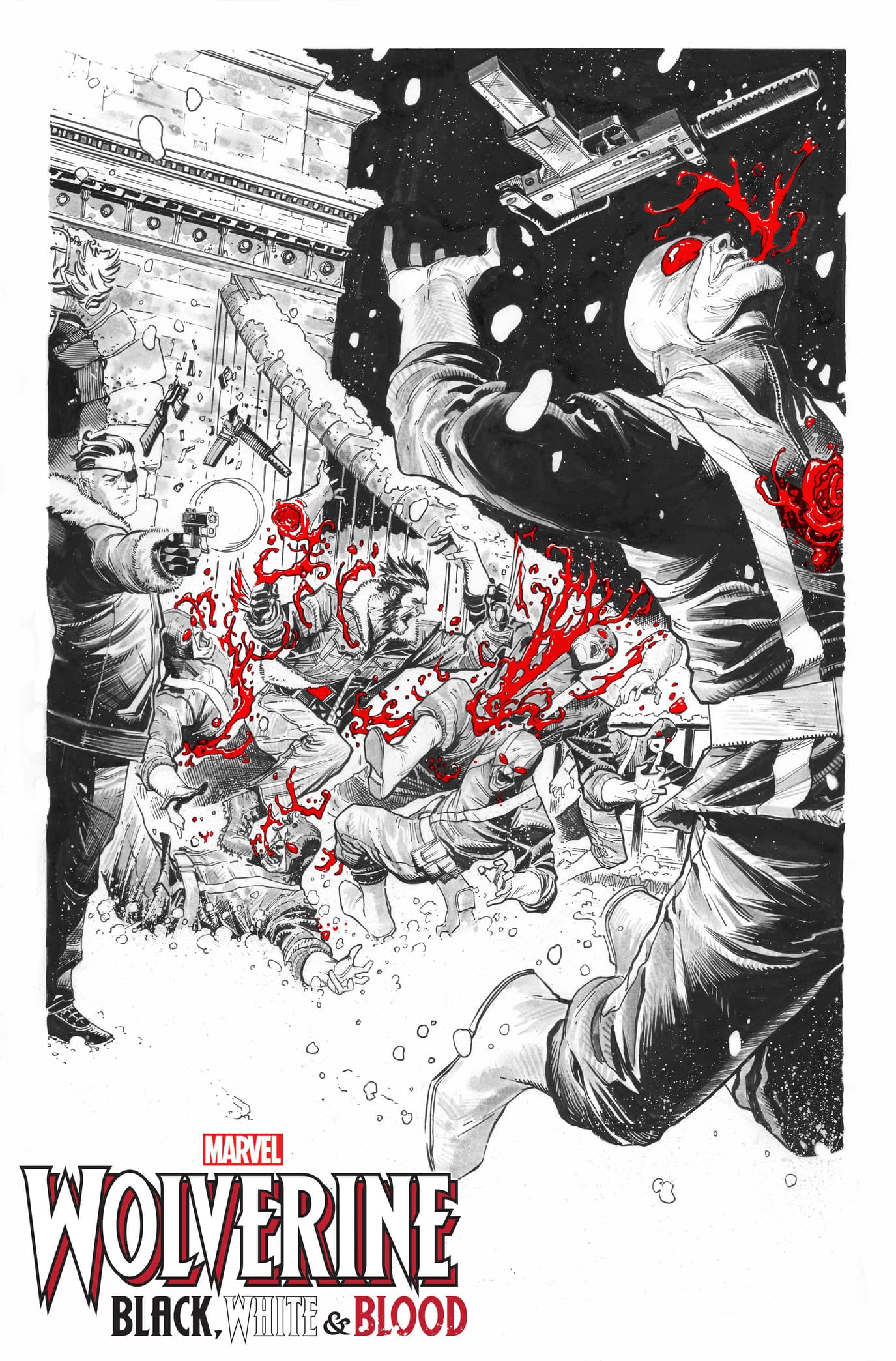 "Growing up, my older brother had a pile of the original MARVEL COMICS PRESENTS books and I loved the short stories about Wolverine," says Joshua Cassara. "I feel like this book carries on in that spirit and I'm living out my childhood dream of drawing him here. But with more blood."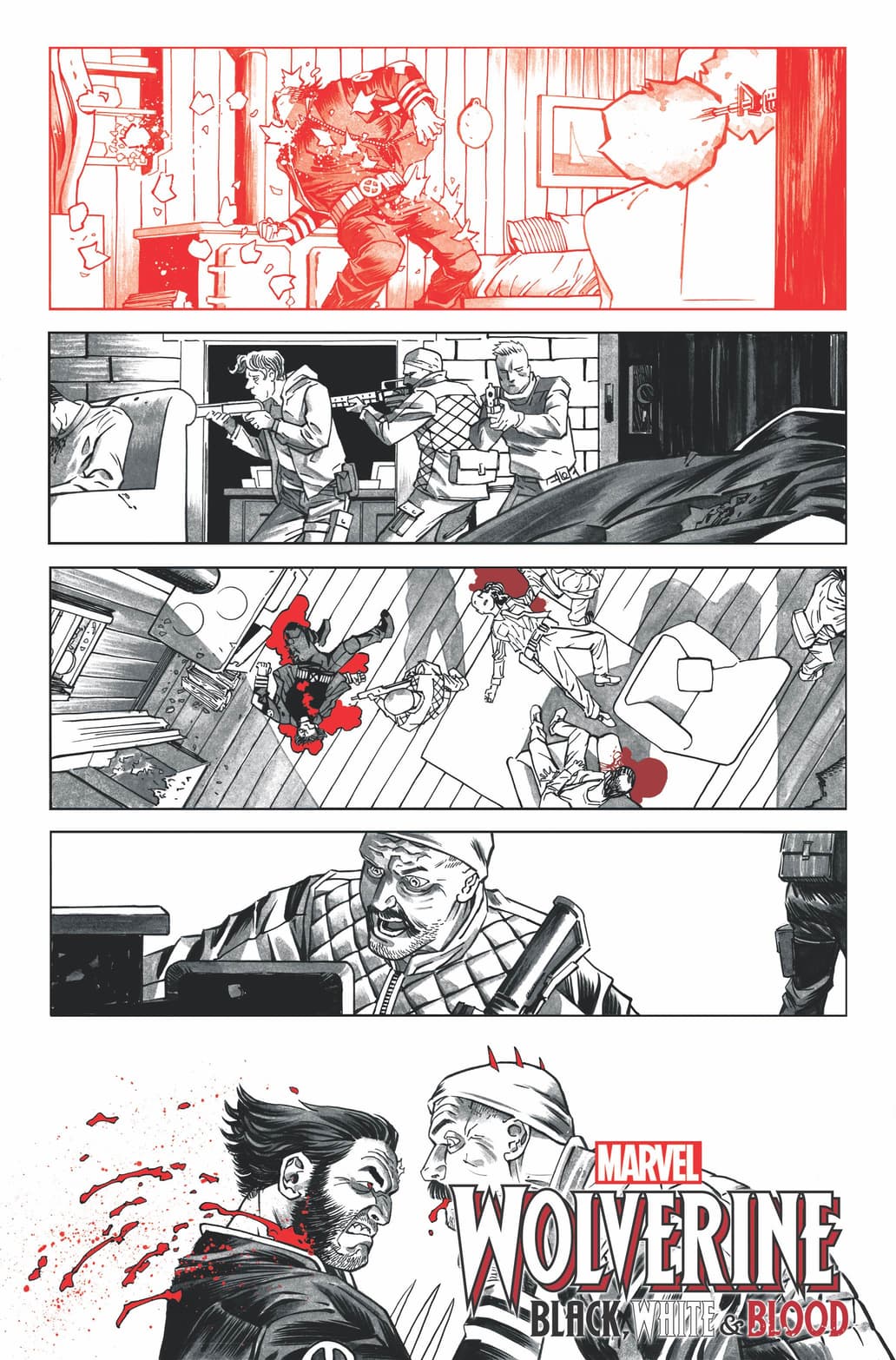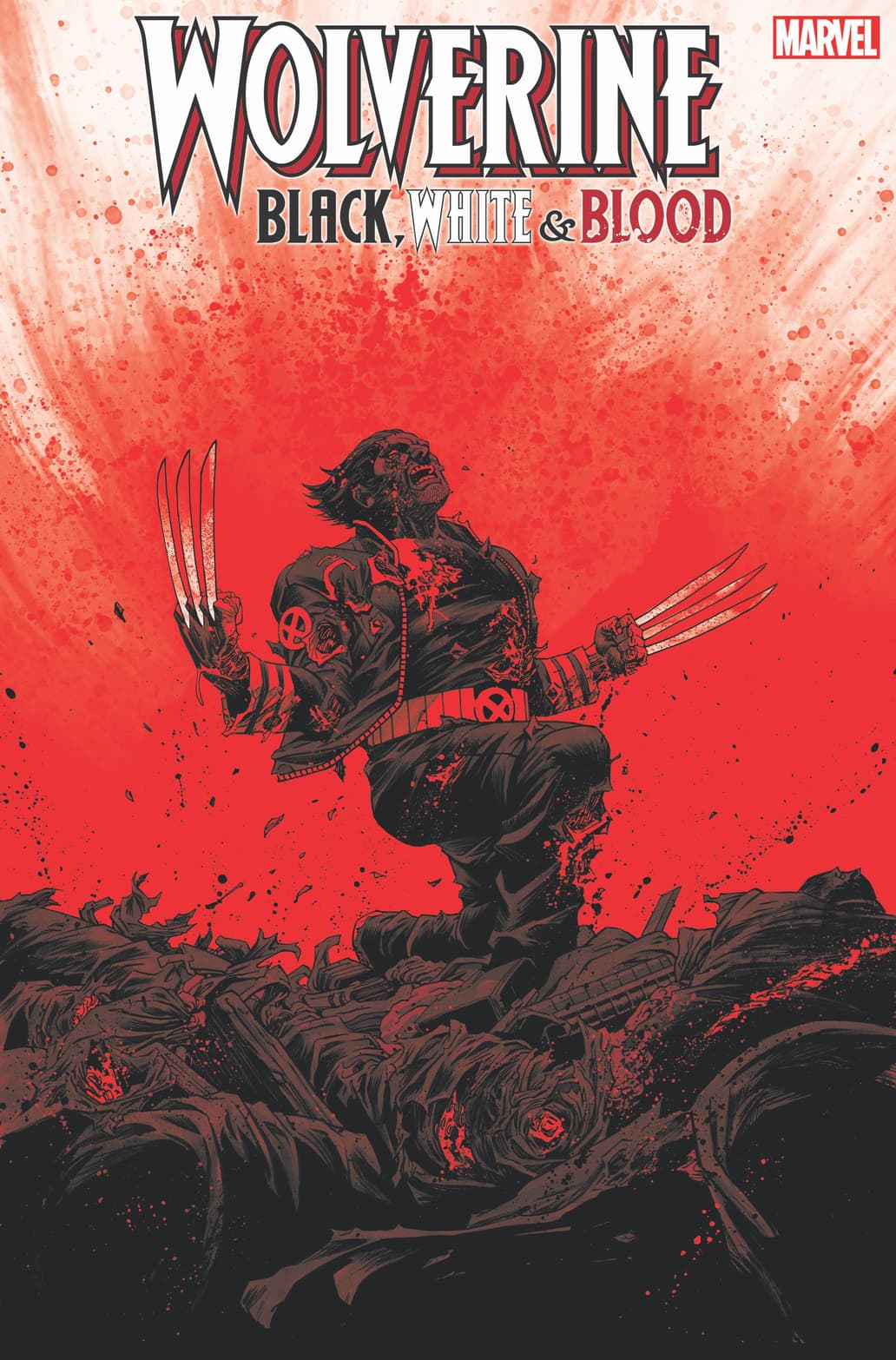 "This is a real career highlight for me," notes Declan Shalvey. "I've written Old Man Logan, I've drawn RETURN OF WOLVERINE, but getting to write and draw Wolverine in a moody, stripped down story is a real jewel in my crown, as it were. Not only that, but to showcase my work in black and white with the added tool of a stylized red really opens up interesting storytelling possibilities. I get to take a stab (pun intended) at one of my absolute favorite characters and depict him in a more definitive way."
And that's not all, True Believers... Prepare for more issues of WOLVERINE: BLACK, WHITE & BLOOD coming soon, featuring all-star creative talents like Vita Ayala, Chris Claremont, Saladin Ahmed, Donny Cates, Ed Brisson, Kelly Thompson, Greg Land, Salvador Larroca, Kev Walker, Chris Bachalo, Leonard Kirk, and more!
This is the one you've been waiting for, bub. Read WOLVERINE: BLACK, WHITE & BLOOD #1 at your local comic shop in November!
The Hype Box
Can't-miss news and updates from across the Marvel Universe!