Comics
Published June 4, 2021
The Return of an Iconic Villain, A New Local Cap, and More in 'The United States of Captain America' #4
Get your first look at Ari Agbayani, a new Captain America-inspired hero debuting this September!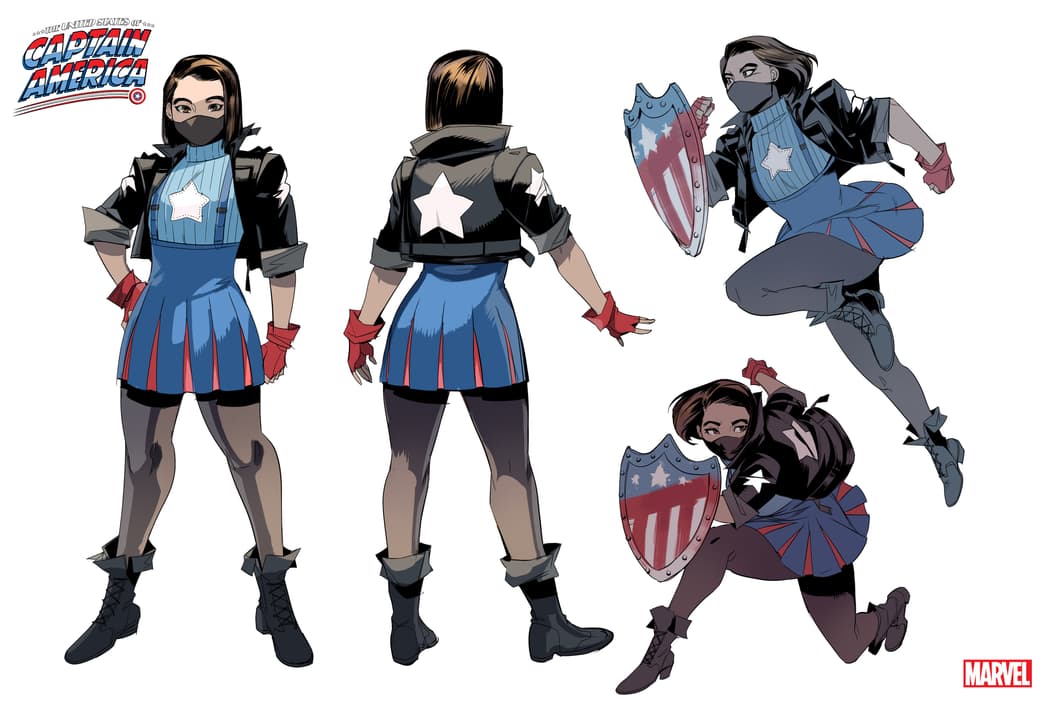 Launching later this month, THE UNITED STATES OF CAPTAIN AMERICA will celebrate Captain America's 80 anniversary with an action-packed adventure that explores the iconic hero's incredible legacy and stars his greatest partners and villains! Written by Christopher Cantwell with art by Dale Eaglesham, the upcoming limited series will see Steve Rogers teaming up with Captain Americas of the past—Bucky Barnes, Sam Wilson, and John Walker—on a road trip across America to find his stolen shield. On sale in September, THE UNITED STATES OF CAPTAIN AMERICA #4 will reveal the true magnitude of the forces arrayed against them, including the return of some of Captain America's most sinister foes…
In addition to featuring the ultimate Captain America team-up, this groundbreaking series will also introduce a diverse cast of new heroes and spotlight the communities they are part of and the unique challenges they face. Cantwell and Eaglesham are joined each issue by an all-star lineup of creative teams who will dive even deeper into the origins and motivations of these new shield-bearers in special backup stories. In UNITED STATES OF CAPTAIN AMERICA #4, fans will meet Ari Agbayani!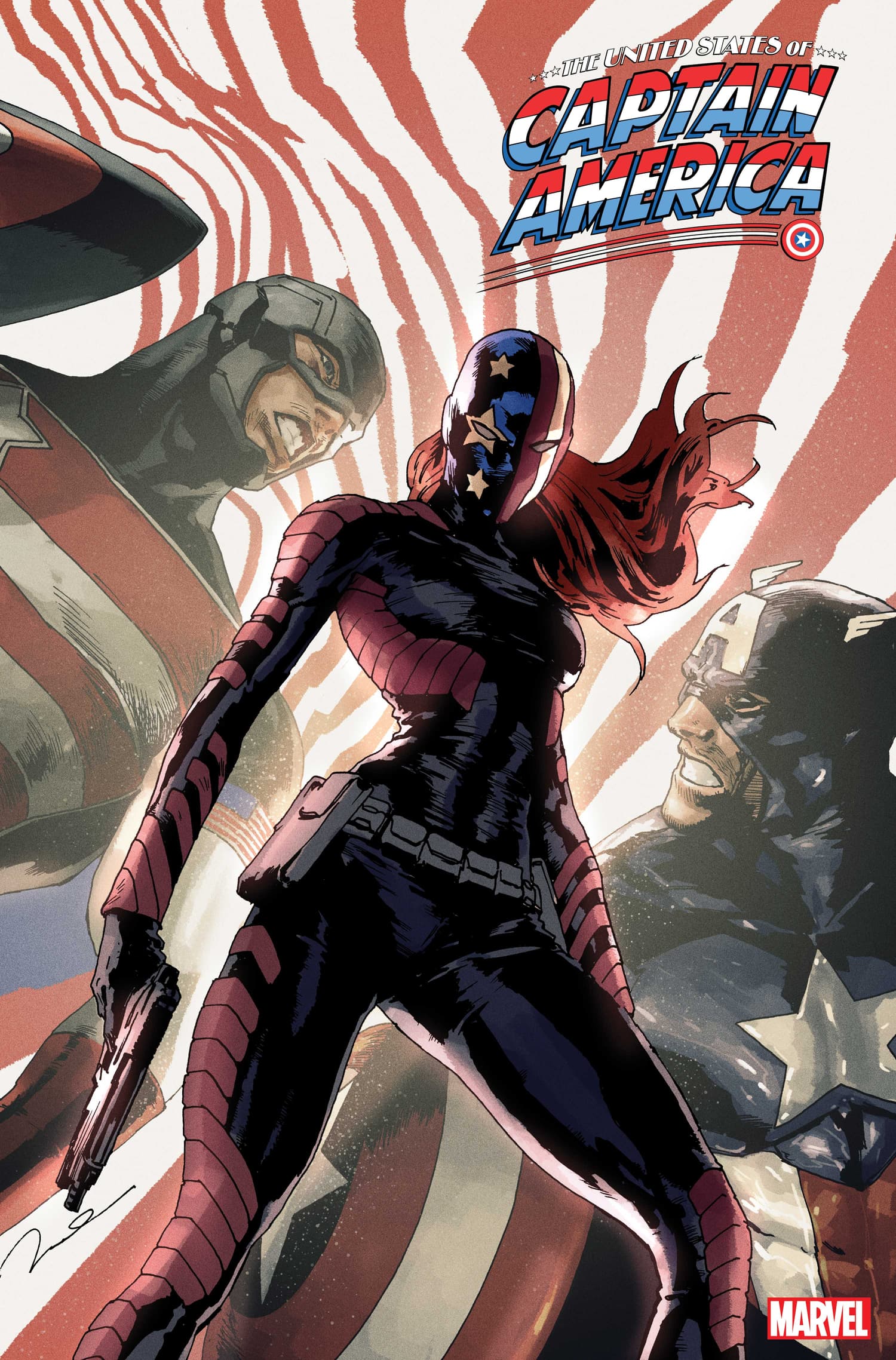 Created by writer Alyssa Wong (Star Wars: Doctor Aphra) and Jodi Nishijima (Teenage Mutant Ninja Turtles), Ari is a local Captain America-inspired hero who seeks justice on her college campus. When her school turns a blind eye to fellow students behaving badly, she springs into action—and she's not afraid to fight dirty. Here's what Wong had to say about the inspiration behind this new Marvel hero:
"When editor Alanna Smith approached me about creating a new, local Captain America for this series, I immediately knew I wanted to write a Filipino-American girl. There just aren't very many of us in comics! I grew up without a Filipino-American community for the most part, so every time I see a Filipino character, I get excited. And getting to create one—a Captain America, even!—feels incredibly special.
 
"Ari Agbayani is a scholarship student at a small, private university. When she finds out her best friend is being victimized by a wealthy legacy student, Ari is determined to make things right. But what can she do when her college is only concerned with keeping its donors happy, and half the buildings on campus are named after her best friend's abuser? In order to take him down, she'll have to get creative. 
"Like the other Caps, Ari has a strong sense of justice and admires the ideals Captain America embodies. But the Captain America she's inspired by isn't Steve Rogers--it's Bucky Barnes. Someone who hates bullies as much as Steve does, but is willing to use sneakier, shadier tactics to deal with them. Ari's a vigilante, and she knows that you can't always win by playing by the rules. Bucky's influence is reflected in her costume, designed by the incredible Jodi Nishijima. 
"Jodi has done such a great job bringing Ari to life. Her art is so playful, charming, and fun. It's been an honor to co-create Ari with her!"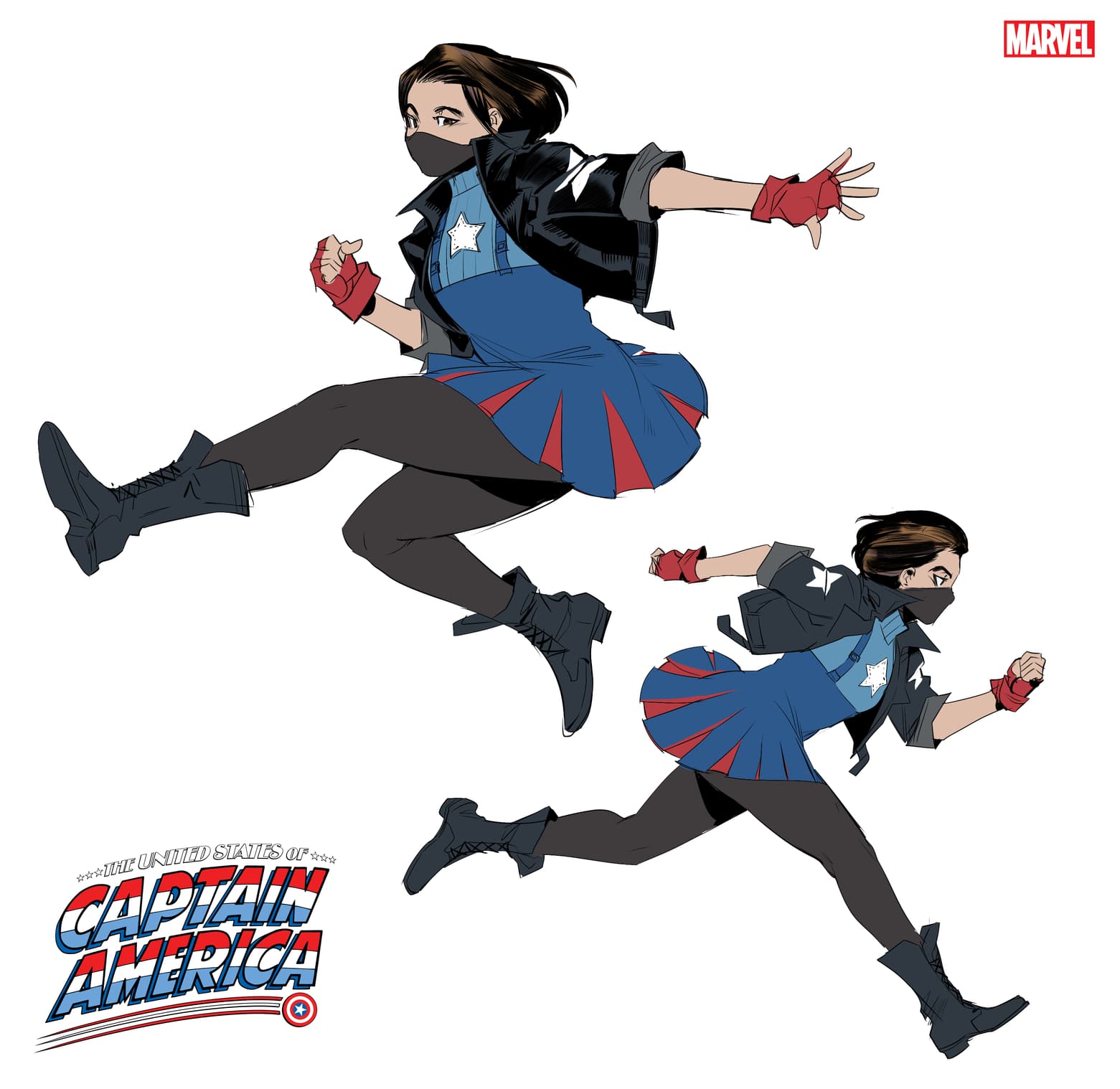 "I'm honored that my debut at Marvel could coincide with such an important and unique project," Nishijima added. "To be able to lend my thoughts and experiences to a property and concept I greatly admire, as well as work alongside such talented and diverse creators, brings me an excitement that cannot be understated. Ari's design was inspired by all the girls I've known in my life who in their day to day appear very sweet and empathetic, but when challenged can be terribly fierce. Her style is very much what I and my friends would feel comfortable and confident in wearing as well! I hope that her youthful design is well communicated and relatable, but no matter what I'm so glad that I could help bring her to life!"
See one of the mysterious villains the Captains will be facing off against in Gerald Parel's UNITED STATES OF CAPTAIN AMERICA #4 cover above. And check out Ari Agbayani on Marvel's Stormbreaker Peach Momoko's variant cover, below, well as design sheets by Jodi Nishijima, above. Don't miss her exciting debut when UNITED STATES OF CAPTAIN AMERICA #4 hits stands on September 22!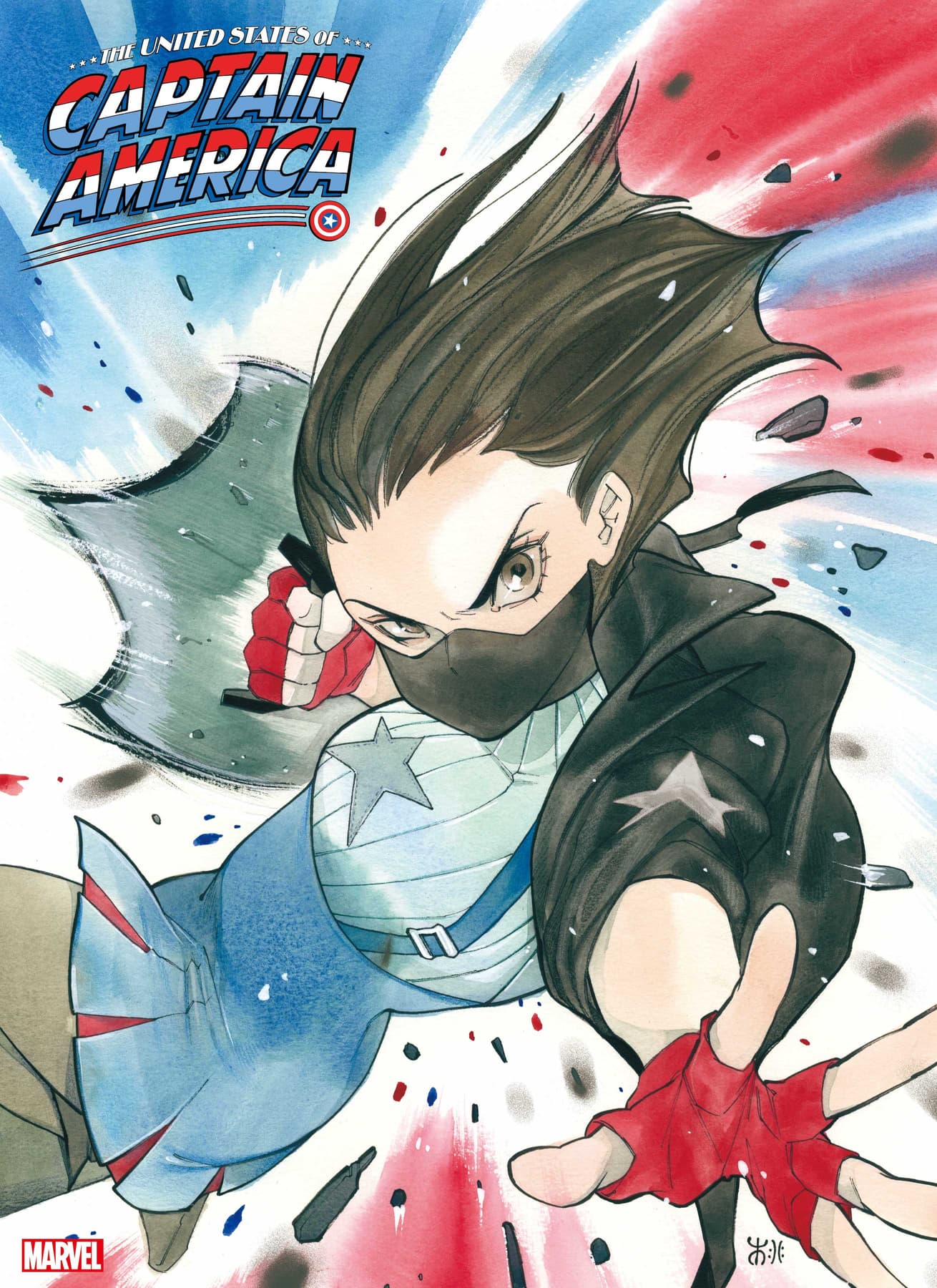 THE UNITED STATES OF CAPTAIN AMERICA #4 (OF 5)
Written by CHRISTOPHER CANTWELL & ALYSSA WONG
Penciled by DALE EAGLESHAM & JODI NISHIJIMA
Cover by GERALD PAREL
Variant Cover by PEACH MOMOKO
Design Variant Cover by JODI NISHIJIMA
Pick up UNITED STATES OF CAPTAIN AMERICA #4 in stores on September 22!
To find a comic shop near you, visit www.comicshoplocator.com
Want to stay on top of everything in the Marvel Universe? Follow Marvel on social media—Twitter, Facebook, and Instagram—and keep watching Marvel.com for more news!
The Hype Box
Can't-miss news and updates from across the Marvel Universe!