Comics
Published October 17, 2018
Unstoppable Wasp: Read an Interview with This Month's Scientist Julie Sage
Every issue of "Unstoppable Wasp" features an interview with a new Agent of G.I.R.L.!
Readers of THE UNSTOPPABLE WASP know that at the end of every action-packed, science-filled issue is an interview with a woman or girl who works in a STEM field. The newest run, the first issue of which went on sale today, is keeping that sciencey momentum going! Featured in THE UNSTOPPABLE WASP #1 -- written by Jeremy Whitley with art by Gurihiru -- is a conversation with 14-year-old Julie Seven Sage, a young scientist who has won awards for her inventions and projects AND runs her own network of science shows! Here is an excerpt of Julie's interview with Nadia Van Dyne herself:
Nadia Van Dyne: We've been chatting about science for a while now, but why don't you introduce yourself to the people reading about you for the first time?
Julie Seven Sage: Hey, Nadia! I always love talking to you. For those who don't know me, my name is Julie Seven Sage and I'm 14 years old. When I get older, I want to be an astrophysicist as well as the next big science communicator! I run my own network named 7 Sage Labs, which includes my three shows: Supernova Style Science News, where I cover amazing science news that will blow your mind; The STEAM Shop, where I build different things and show people how to build them; and Science Sage, where I explain science concepts and principles in a fun and interesting way. I've also done experiments that have gone into space, I'm an award-winning inventor and I have an award-winning science comic that I created that was kind of inspired by you, Nadia, and your comic.
Nadia Van Dyne: So, we first met online when you posted about my book, THE UNSTOPPABLE WASP (2016) on your YouTube science channel. What was it that got you interested in science and what made you decide to talk about it online?
Julie Seven Sage: I have been interested in science my entire life. Like you, my parents love science, so I grew up loving it as well. But I first decided what I wanted to do at six years old. Ever since then, I have wanted to study astrophysics. I want to specifically study black holes and the theory of everything, which is the explanation for the entire universe all simplified into one equation. I started my first show, Supernova Style Science News, two years ago. When I was younger, I wanted to do my own science show, but we were never able to do it. I have always wanted to do science communication because I find it important for people to learn about science and to respect it.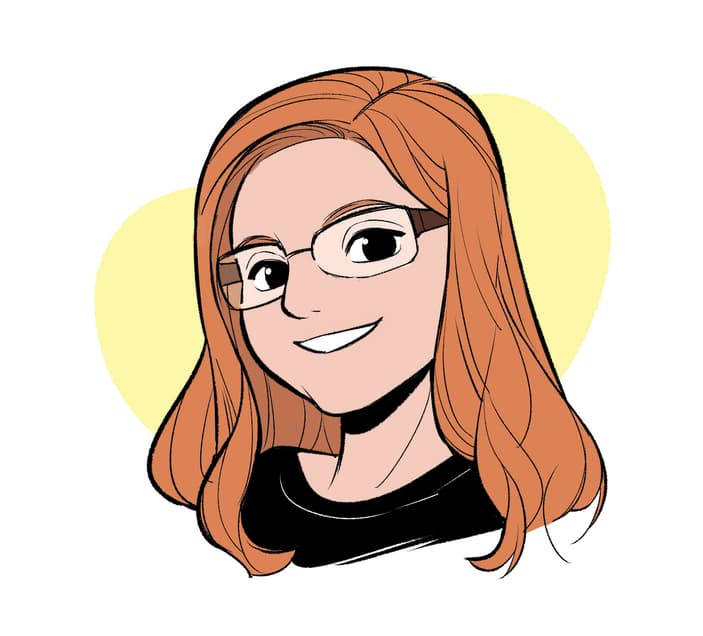 Nadia Van Dyne: Do you have any other favorite comics, TV shows or movies with science that you love and would recommend to our readers?
Julie Seven Sage: There are quite a few TV shows with science in them that I absolutely love and totally recommend to our readers! I'm even friends with some of the hosts. The first show is "Xploration Outer Space" and the host is Emily Calandrelli. Another awesome show from the same channel is "Xploration Nature Knows Best," which is hosted by Danni Washington. Another show, which has an Agent of G.I.R.L. in it as a co-host, is "SciJinks"! The co-host you'll recognize right away is Tamara Robertson. Tamara was also on another show, "MythBusters: The Search," with another Agent of G.I.R.L., Tracy Fanara! They're both super amazing, as you already know. I actually met both of them through the Agents of G.I.R.L.! I also love the rest of the "MythBusters" series: the old "MythBusters," the new "MythBusters" and they're even coming out with a "MythBusters Junior"! For other comics with science, I also love MOON GIRL AND DEVIL DINOSAUR. Every now and then, Lunella gives a science fact or two.
Nadia Van Dyne: Now, I started my own lab of girl geniuses with G.I.R.L. and I understand you've done something similar with a group of girls that aims to promote STEAM (science, technology, engineering, art and mathematics) and support one another! Tell me about that and where people can find out more! 
Julie Seven Sage: It is very similar to the Agents of G.I.R.L.! We're called the STEAM Squad. We want to promote STEAM and inspire kids to go into fields in STEAM. I founded it with three other super amazing teenage girl scientists: Allie Weber, an inventor and maker; Taylor Richardson, an activist and future astronaut; and Jordan Reeves, an inventor and advocate. There are already multiple members in our squad. We're all friends and we try to promote and support each other. There's no way I can explain all the amazing people and all of the amazing things they do, so you can find out more at thesteamsquad.org.
Nadia Van Dyne: Where can people go online to find out more about you and your work?
Julie Seven Sage: People can find me on social media, specifically Twitter, Instagram and YouTube. My Twitter accounts are @7sagelabs, @Supernova_Style, @thesteamshop and @SciSage. My Instagram accounts are @7sagelabs, @supernovastylesciencenews, @thesteamshop and @ScienceSage. My YouTube network is 7 Sage Labs, where you will find all of my shows.
You can read the rest of Nadia's interview with Julie in THE UNSTOPPABLE WASP #1 by Jeremy Whitley with art by Gurihiru, available now online and at your local comic shop!
The Hype Box
Can't-miss news and updates from across the Marvel Universe!