Comics
Published February 25, 2022
Where to Start Comics Guide: Black Panther's 11 Dopest Moments
Unsure of where to begin? Book your tickets; we're heading to Wakanda and beyond!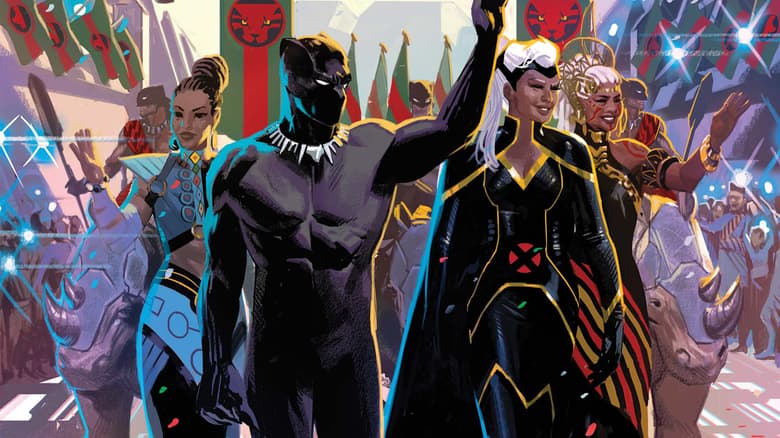 Heavy is the head that wears the crown.
Throughout Wakanda's history, there have been many Black Panthers. In the role of Black Panther, this person is not only king of the African nation of Wakanda, but also a protective hero of his people as well as the avatar of Bast the Panther God.
Most notably, it is T'Challa, the current Black Panther, who has fought off invaders from his homeland, but has also seen his domain expand as he fought alongside the Avengers, Fantastic Four, Defenders, and even the Illuminati, to protect Wakanda and ultimately Earth from powerful threats spanning galaxies and empires near and far. For over 55 years, since his first appearance in FANTASTIC FOUR (1961) #52, T'Challa has pledged his life in service of all that.
We know how daunting it can be to dive into comics, and now that you know the essential cold basics about T'Challa. Let's dive into the fun stuff! Don't know where to start? Don't worry, we've got you—what better way to get started than looking straight into the Panther's eyes and discovering his DOPEST moments!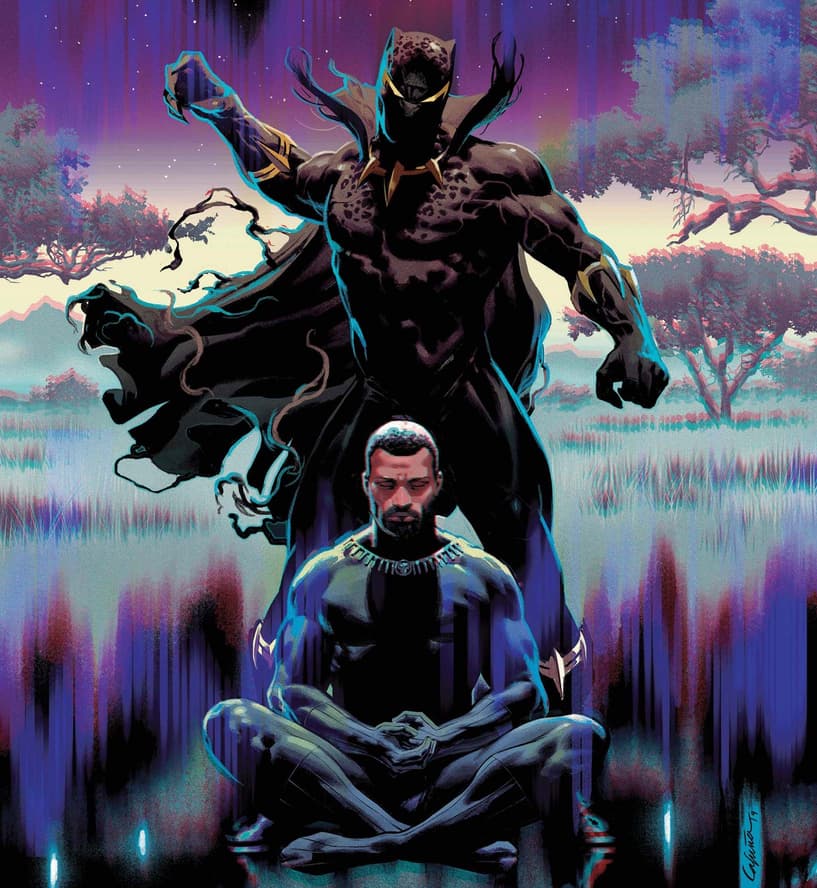 When Black Panther Rode the Silver surfer's Surfboard
In FANTASTIC FOUR (1998) #545, the Silver Surfer gets knocked off his surfboard in a scuffle with the Fantastic Four. However, when he calls it back to him, it's the Black Panther who comes back with it. Smooth move, T'Challa.
If you think, T'Challa wouldn't be able to operate yknow, the galaxy, you'd be wrong. In fact, he gets the jump on Surfer and manages to even put him in an unbreakable hold.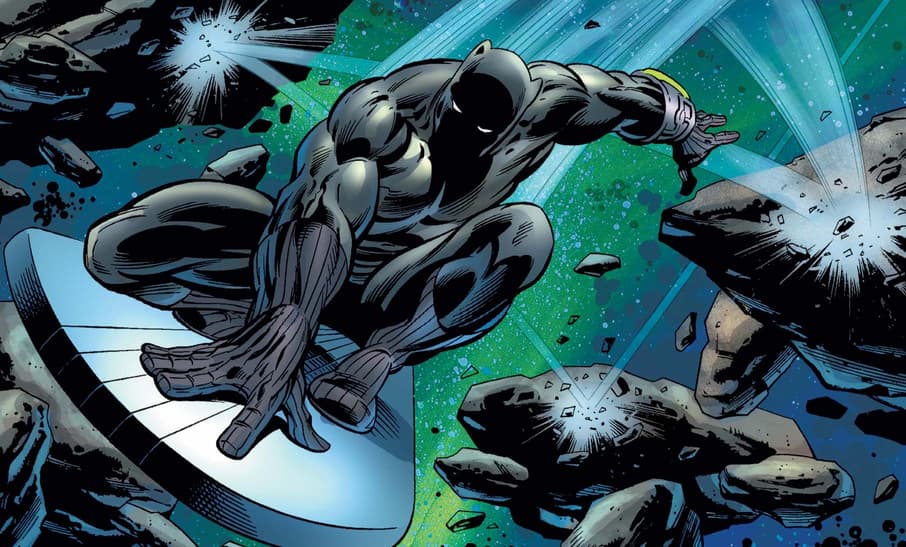 During this point in the SECRET WARS storyline, Doctor Doom had powered up to god status, and Mister Fantastic was working on a way to end the disaster.
Naturally, T'Challa steps up with the Infinity Gauntlet ready to inflict some damage and slow Doom down as the heroes tried to put the world back together.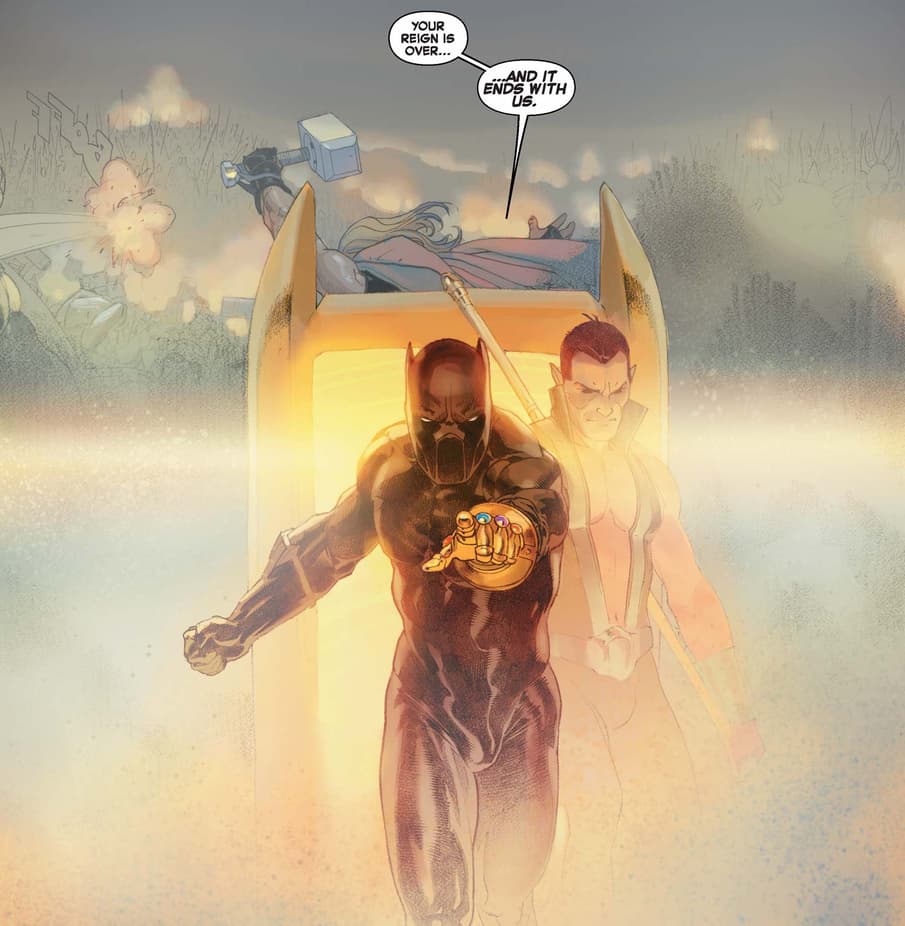 When black panther Took on the Fantastic Four
Black Panther sure knows how to make a grand entrance. In his debut comic appearance in FANTASTIC FOUR (1961) #52, he defeated all four members of Marvel's First Family single-handedly. We love a man with a plan.
Interested in FF's skills as a team, T'Challa invited them to Wakanda. There he systematically hunted each member as a test of their abilities.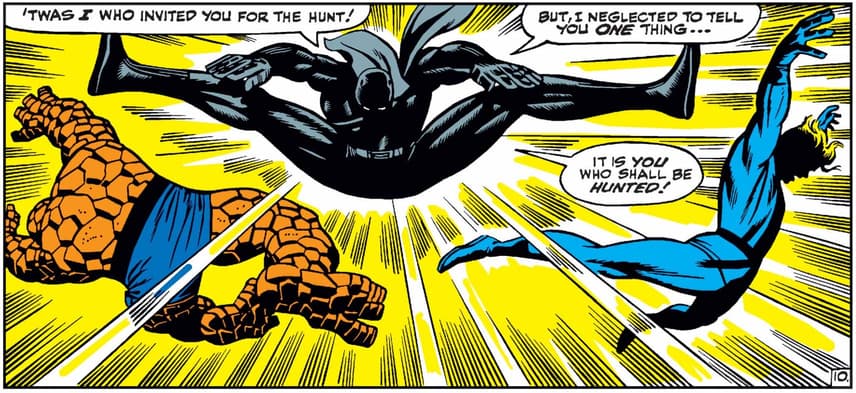 When Black Panther Subbed in For Daredevil as Hell's Kitchen's Protector
There was a brief period in time when two good men, in their never-ending war against evil, fell.
In the wake of Shadowland and defeating the tyrant Doctor Doom, T'Challa destabilized his homeland when he destroyed his nation's stockpile of Vibranium—Wakanda's source of wealth and power. As a result, he relinquished his role as Black Panther. Meanwhile, in his quest to use the evil organization The Hand as a force of good to guard NYC's Hell's Kitchen, Matt Murdock aka Daredevil found himself corrupted, and potentially losing his soul in the process. To mend his soul and rediscover himself, Murdock left Hell's Kitchen and turned to his longtime ally T'Challa to protect his neighborhood in his absence.
On his own road of self-discovery of his identity, purpose, and moral framework, T'Challa watches over the streets of New York as the Man Without Fear. Without the wealth of his kingdom or powers of the Panther God, T'Challa will learn what kind of man he's become, and show just how skilled he really is.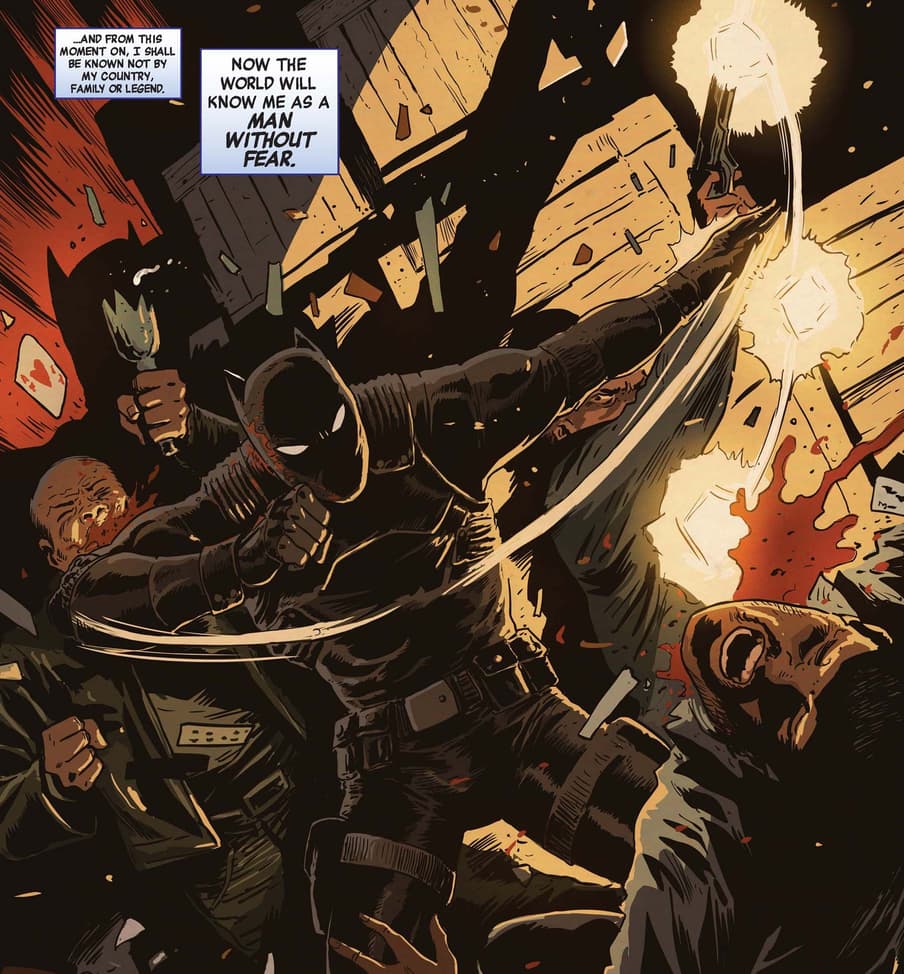 When Black Panther Demonstrated His Pather's Rage and Took Out the Klan
Creators Don McGregor and Billy Graham took Black Panther's tales to revolutionary heights, especially for its time during the 1970s. Across Issues #19-22, Black Panther went up against crooked cops and the KKK. This bold fight leapt off the page, laden with visual symbolism, culminating in a landmark moment where the Panther wielded a burning cross to take out his Klansmen captors.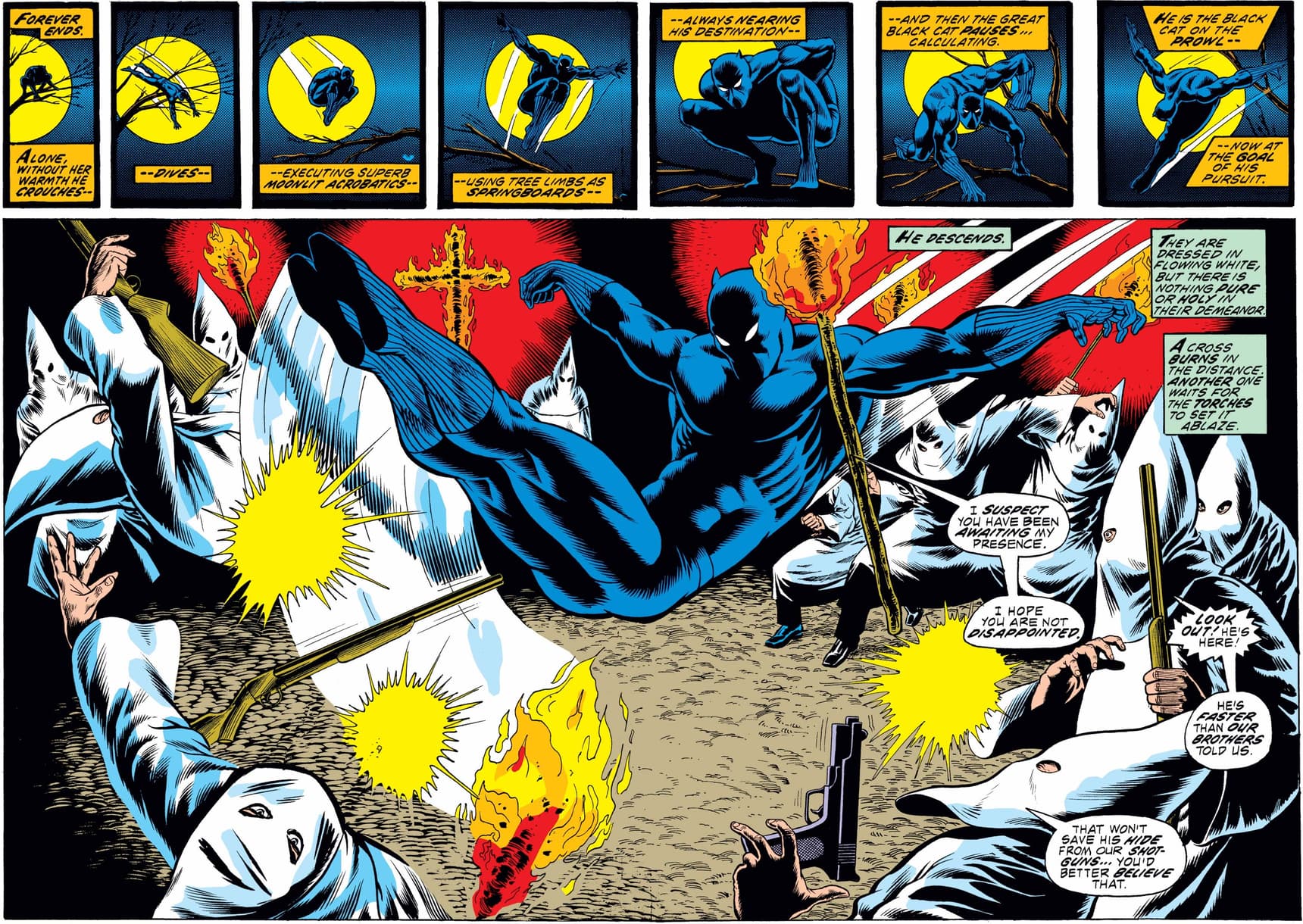 [RELATED: Legendary Black Panther creators Don McGregor and Peter B. Gillis discuss the boundary-breaking legacy of T'Challa and Panther's Rage on 'The History of Marvel Comics: Black Panther']
When Black Panther Assembled the Most Epic Team-Up of Heroes
When the Black Panther discovered the existence of another Wakanda—an oppressive intergalactic empire built on slavery—led by Emperor N'Jadaka (aka the resurrected deadly Killmonger in possession of the powers of a Symbiote and the Panther God Bast).
With Wakanda Prime in danger of a full-scale invasion by the Intergalactic Empire of Wakanda, T'Challa calls upon his impressive list of allies, including the Dora Milaje, Storm, Miles Morales Spider-Man, Spectrum, War Machine, Luke Cage, Misty Knight, Ironheart, Cloak, Patriots Elijah Bradley and Rayshaun Lucas, Falcon and tons more; while the Queen-Mother Ramonda hopes to recruit the Originators, Wakanda's old gods, to their cause.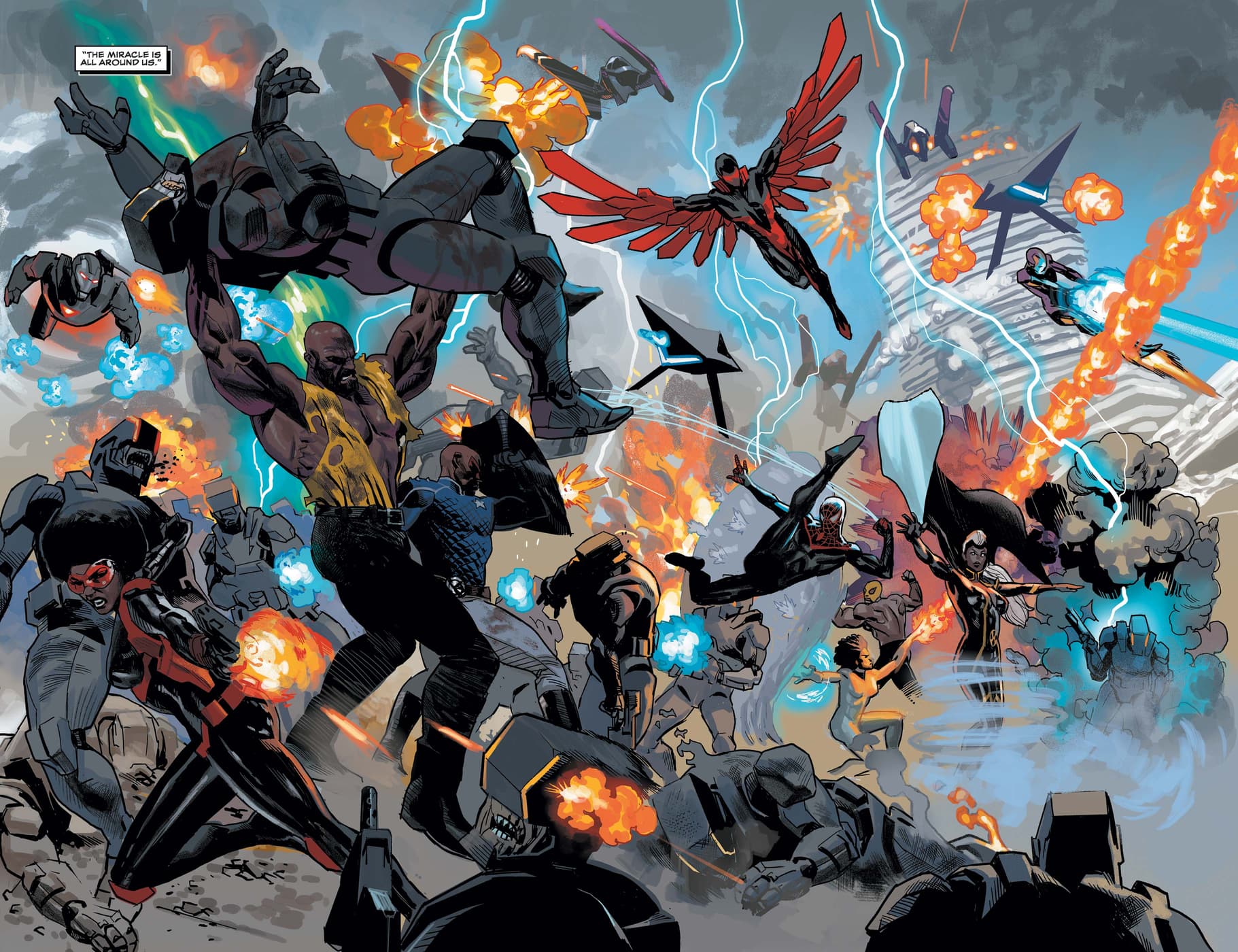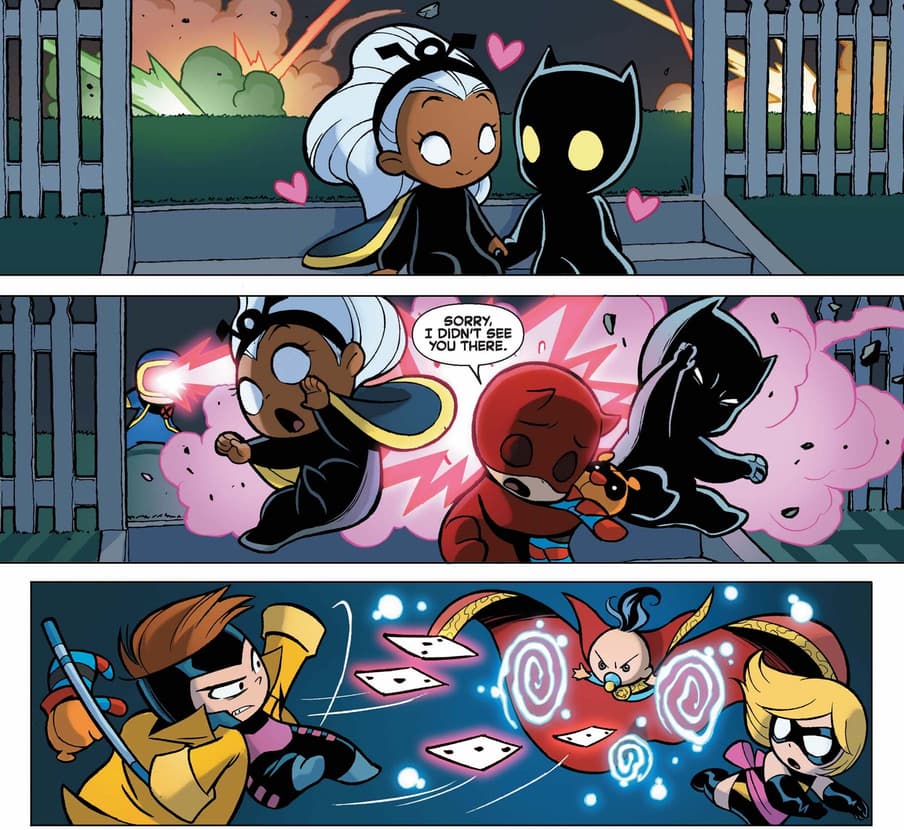 When Black panther decked the devil Mephisto in the face
The not-the-devil, just only-looks-like-the-devil Mephisto is chilling at Everett Ross' place waiting for Black Panther, naturally, in BLACK PANTHER (1998) #4. Suddenly, with the Panther's arrival, he knocks out Mephisto with just one punch; and to really show who's boss, he physically rips out his heart, like you do on a normal weeknight.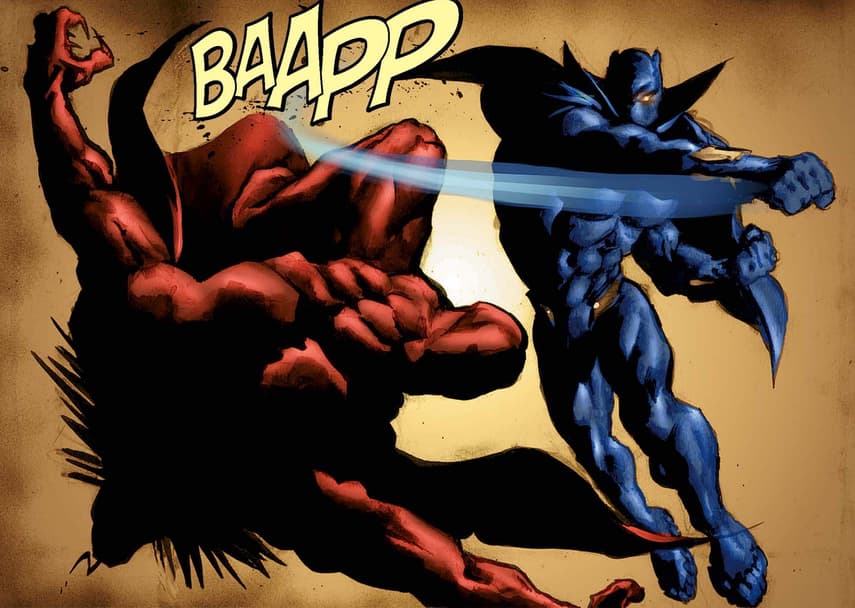 When Black Panther Unleashed an All-Out War in Wakanda with the Skrulls
The Skrulls, one of the biggest intergalactic empires in the universe, with a mastery over both advanced science and warfare, believed conquering Wakanda  and stealing their Vibranium reserves would be as easy as a walk in the park. These poor unfortunate fools—they're about to learn why Wakanda has never fallen to invaders, alien or otherwise... the hard way.
The shape-shifting Skrulls infiltrated not just Earth completely undetectable for quite some time, but also his own Wakandan court. Plus, they even had a secret weapon—Super Skrulls—who could imitate the powers of multiple heroes. However, despite their massive armada of warships, technology, and soldiers, they proved no match to King T'Challa and Queen Storm.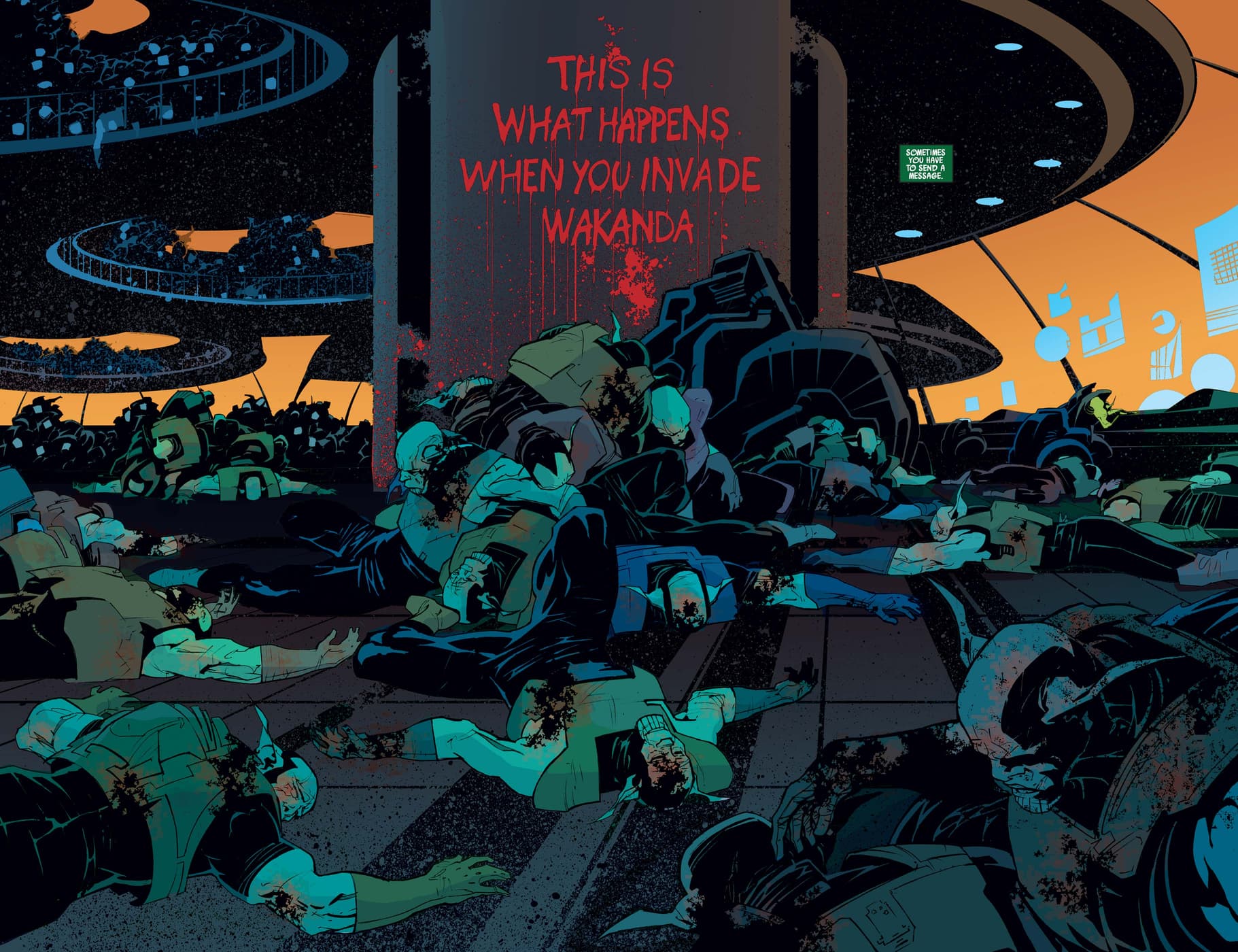 During the 'Enter the Phoenix' story arc, the Phoenix Force arrived on Earth and launched a globe-spanning tournament to determine who will be its next host and wield its power.
During this battle of champions, each hero and villain was powered up with a vestige of the Phoenix, including T'Challa. With questionable terms to the contest, the Phoenix Force appears to the King of Wakanda in the spiritual form to say it's T'Challa the Phoenix wants, and he should submit to her. However, T'Challa is unimpressed with its offer and does not believe the cosmic entity is not a threat to Earth; therefore, he will destroy it. If there's one thing we need to know about T'Challa, it's that he doesn't let others make decisions for him; nor will he let those with hatred in their hearts to acquire the Phoenix's power. He's going to find a way to put a stop to this tournament on his own terms.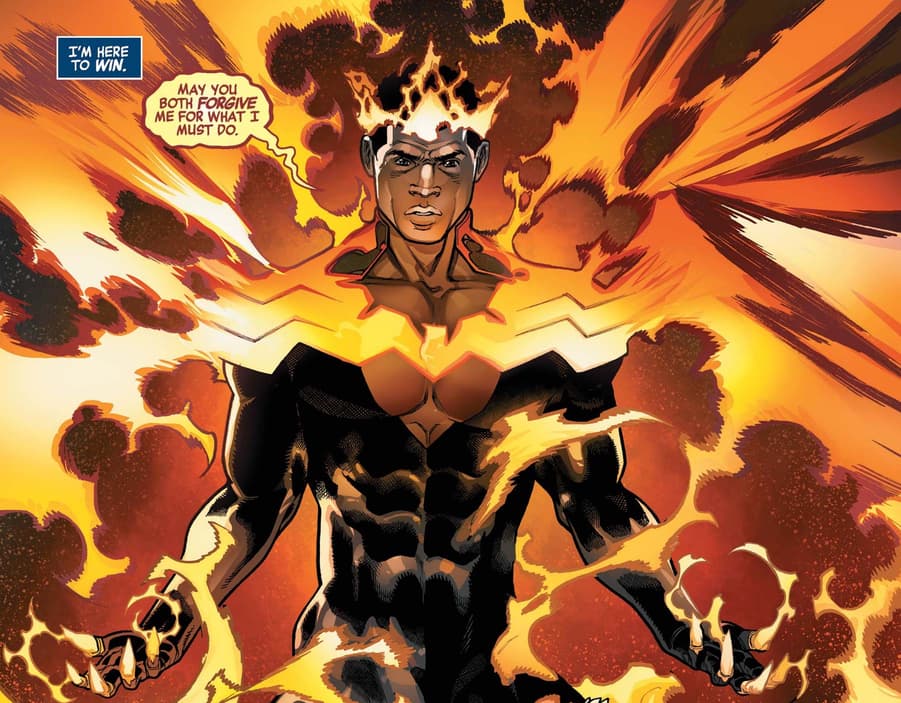 Bonus: When the Black Panther Taught Captain America A Lesson
This is a BONUS as it's not our T'Challa as the Black Panther, but his grandfather, King Azzuri the Wise.
We finally get the full story of the first meeting between Captain America and Black Panther in a WWII adventure, which features a young Steve Rogers, Nick Fury, and his Howling Commandos. It's Azzuri's interaction with Rogers that paves the way for Captain America's long friendship with T'Challa because Azzuri was the first one to realize Captain America had the potential to be a powerful symbol for Americans, just as the Black Panther is for Wakandans.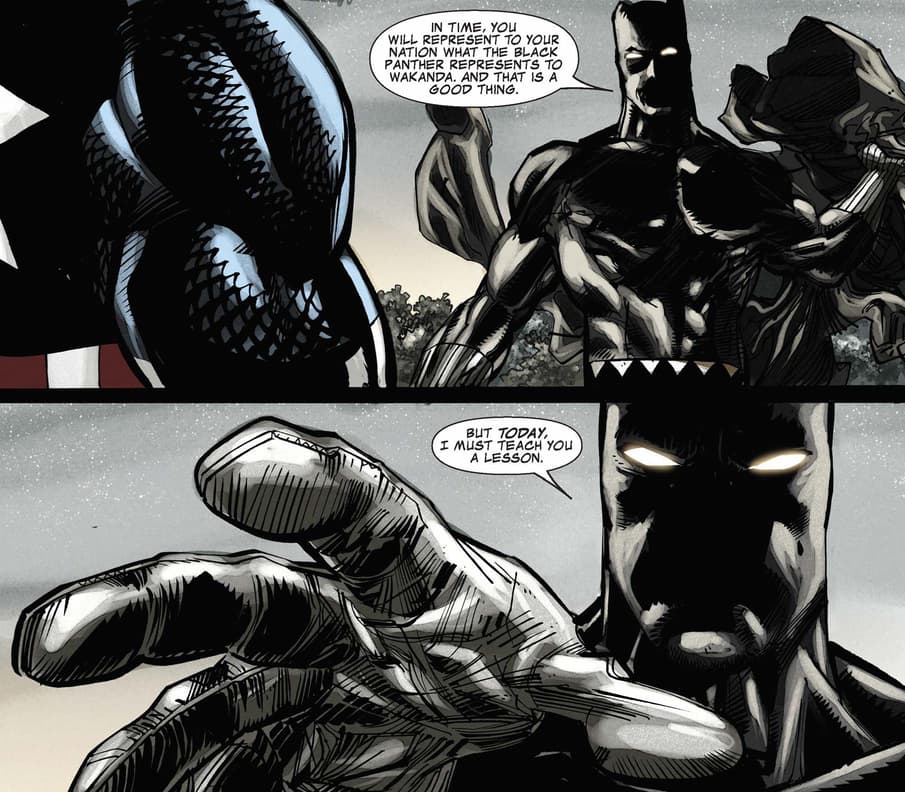 This just only skims the surface on what makes Black Panther dope, but it should be more than enough to get you started on some of T'Challa's thrilling adventures!
Long live the king!
Want to stay on top of everything in the Marvel Universe? Follow Marvel on social media—Twitter, Facebook, and Instagram—and keep watching Marvel.com for more news! 
The Hype Box
Can't-miss news and updates from across the Marvel Universe!