Comics
Published February 27, 2020
Who Are the Hellions?
Prepare for Mister Sinister's new squad to enter Krakoa on March 25!
Over the past few months, everything has changed for the mutants of the Marvel Universe. Jonathan Hickman scripted the epic, earth-shattering HOUSE OF X and POWERS OF X that set up mutants as members of their own nation under all new rules overseen by the Quiet Council of Krakoa. And one of the tenets of this new world order revolves around the sanctity of all mutant life and giving even the worst of the bunch a fresh start.
Mister Sinister has risen in the mutant ranks for a variety of reasons, but next month, he'll be joined by a number of other one-time Super Villains in Zeb Wells and Stephen Segovia's HELLIONS!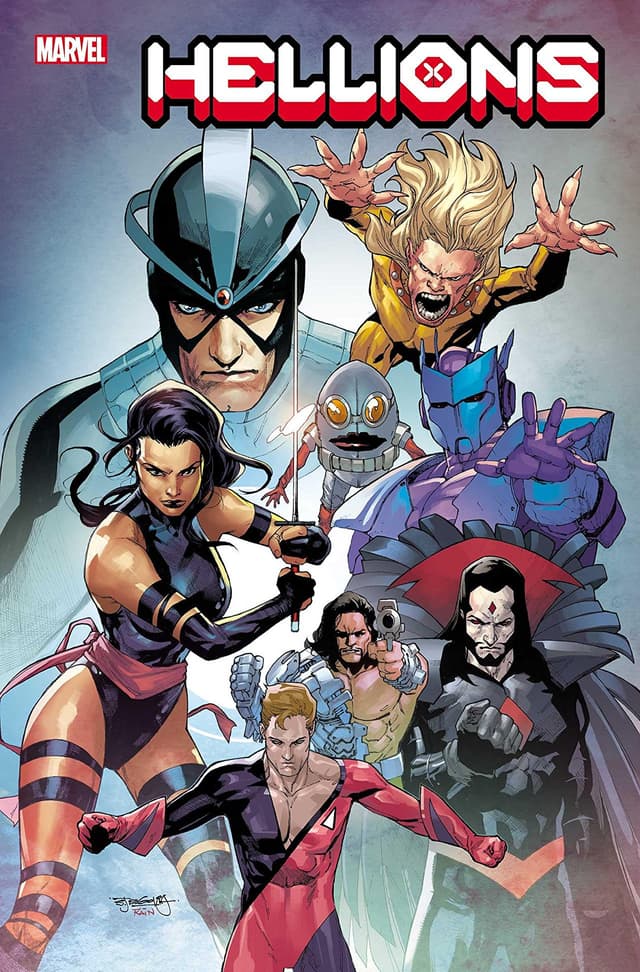 With the series debuting at your local comic shop on March 25, we're taking a look at the Hellions to fill you in on everything you need to know going into the new #1!
Mister Sinister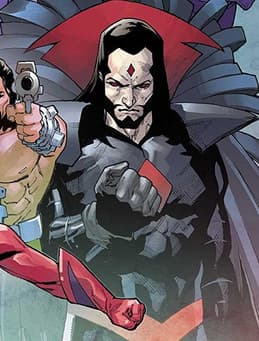 With a name like Sinister...you kind of know what you're getting when you deal with the mutant geneticist whose ethics are about as shaky as Rictor's headband.
Knowing that they needed his expertise as well as his extensive records of mutant DNA, Professor X and Magneto approached Mister Sinister to become a member of the new society on Krakoa along with all the other mutants on Earth. They also gave him a place on the Quiet Council alongside Exodus and Mystique, but expected him to follow the rules when it came to not copying mutants anymore. However, in the pages of INCOMING, he figured out a workaround "by making something new by using something old" and targeting Franklin Richards.
Between that and his other machinations, the likelihood of Sinister using the Hellions for his own gain feels almost like an inevitability.
Havok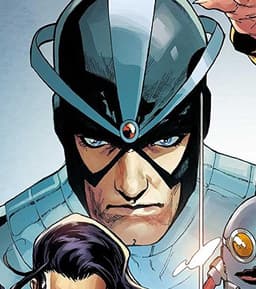 As a longtime X-Men, X-Force, and X-Factor member, Alex "Havok" Summers might seem like a strange addition to the Hellions, but he's had what many would consider a rough go of it lately. His time with the Avengers Unity Squad left him scarred and heartbroken, he remained inverted by the AXIS event, and he looked bad to both the X-Men and Inhumans when he saved Emma Frost after it became clear that she framed Black Bolt for Cyclops' death. Before being un-inverted, he even tried to boost the mutant population with the Mothervine virus, which did not sit well with many.
You also can't discount Mister Sinister's ever-present fascination with the Summers clan as a reason he might want Alex nearby...
Psylocke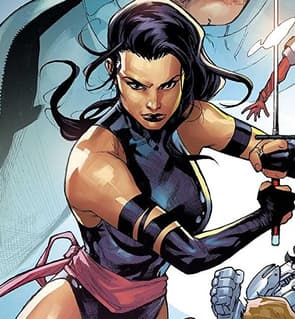 The Hellions' Psylocke might look like the mutant psychic you've followed for years, but she's actually a ruthless assassin known as Kwannon who originally debuted in UNCANNY X-MEN (1963) #256. She served a Japanese crime lord, but nearly died fighting her love, Matsu'o Tsurayaba of the Hand. Left brain-dead, Betsy Braddock's mind was wrested from her and put in Kwannon's body, resulting in a highly trained martial artist with incredible mental abilities.
Recently, in HUNT FOR WOLVERINE: MYSTERY IN MADRIPOOR (2018), Betsy recreated her own body which allowed Kwannon to return to her own! With Betsy now the new Captain Britain over in EXCALIBUR, it's up to the renewed Psylocke to continue to find her place in the world.
Wild Child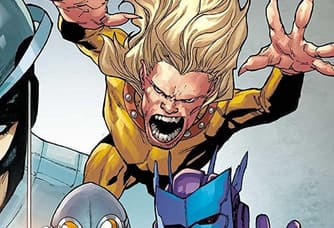 Not unlike Wolverine or Sabretooth, Kyle Gibney was born with heightened senses, strength, reflexes, and speed as well as healing abilities, sharp teeth, and razor claws. As a kid, he lived on the streets for a time until the Secret Empire captured him and subjected him to horrible experiments. He also appeared briefly in ALPHA FLIGHT (1983) #1 as a member of Gamma Flight before returning in issue #11.
Over the years, he's struggled with his feral nature, which has led to quite a large amount of unwanted blood on his hands. He's also worked for Weapon X, lost his powers, regained them, and wound up on the wrong end of Omega Red's coils. It remains unclear what state Kyle will be in when HELLIONS kicks off...
Scalphunter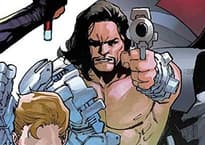 After making a cameo in UNCANNY X-MEN (1963) #210, Scalphunter made his first full appearance in the following issue as the leader of Mister Sinister's Marauders. He then used his regenerative mutant powers, techno-adaptation, and soldiering skills to lead the team on a mission to kill the Morlocks, kicking off the MUTANT MASSACRE.
Sinister cloned him a few times and he served the mad scientist for years, and he briefly worked for Apocalypse after M-Day. Now it seems as though he's working for Mister Sinister again under mysterious circumstances. His status as a mutant killer will surely make him a point of contention—even among his fellow former villains.
Empath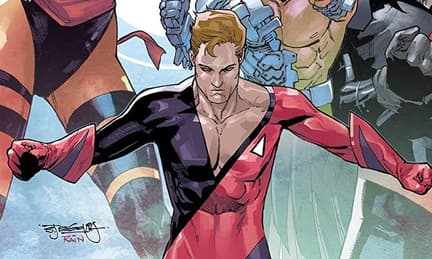 One of Emma Frost's original Hellions, Empath debuted in NEW MUTANTS (1983) #16. He used his ability to read and manipulate minds alongside his team and even survived the attack by Trevor Fitzroy that killed many of his teammates. He still worked with Frost for a while and developed feelings for New Mutant Magma, though they had a troubled (at best) relationship.
Since then, he's played both sides by working with X-Corporation and later leading the Hellfire Cult for Madelyne Pryor, then going by the name "the Red Queen," which eventually led to him getting locked up by the X-Men. Now that he's back out in the world, what will he do?
Nanny and Orphanmaker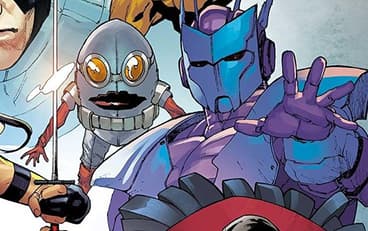 Originally a scientist working on cyborgs, the being now known as Nanny debuted in X-FACTOR (1986) #30 before rebelling against the Right when she discovered 'bots were being used to kill mutants. As a mutant herself, she was unable to defend herself when the Right captured her and placed her inside one of her own machines. Still, she used its weapons and capabilities to break free and do the same for mutant children.
Along the way, she rescued Peter, a huge armored mutant with a child-like mentality who made his first appearance in X-FACTOR (1986) #31. Nanny convinced Peter to kill the parents of mutant children so that they could raise them themselves, a mission that earned him the name Orphanmaker.
Together Nanny and Orphanmaker took on the original X-Factor and also the X-Men, especially Scott Summers and Jean Grey. They even briefly imprisoned Havok and Psylocke (when Betsy was in the driver's seat) and both have a history with Mister Sinister, which will likely make their presence with the Hellions...complicated.
Pre-order your copy of HELLIONS #1 with your local comic shop today, then pick it up on March 25!
The Hype Box
Can't-miss news and updates from across the Marvel Universe!