Comics
Published June 26, 2020
Who Is Mosaic?
We break down the need-to-knows about this Inhuman hero. Read Mosaic's complete first arc, now free on Marvel Unlimited.
READ MOSAIC: KING OF THE WORLD HERE!
When the Inhuman's Terrigen Cloud covered the Earth in mega-event INHUMANITY, Morris Sackett's life (and body!) would forever be transformed. But who is Morris and what powers did he gain from the T-Cloud? What was he doing before his Inhuman potential was unlocked? And where exactly did the codename Mosaic come from?
Artist Khary Randolph and writer Geoffrey Thorne co-created Mosaic, a collaboration that gave rise to this NuHuman hero with wildly strange powers. Terrigenesis, the genetic process that exposes a recipient to the power-inducing Terrigen Mists, left Sackett without a physical form, jumping from person to person while inhabiting their body and mind.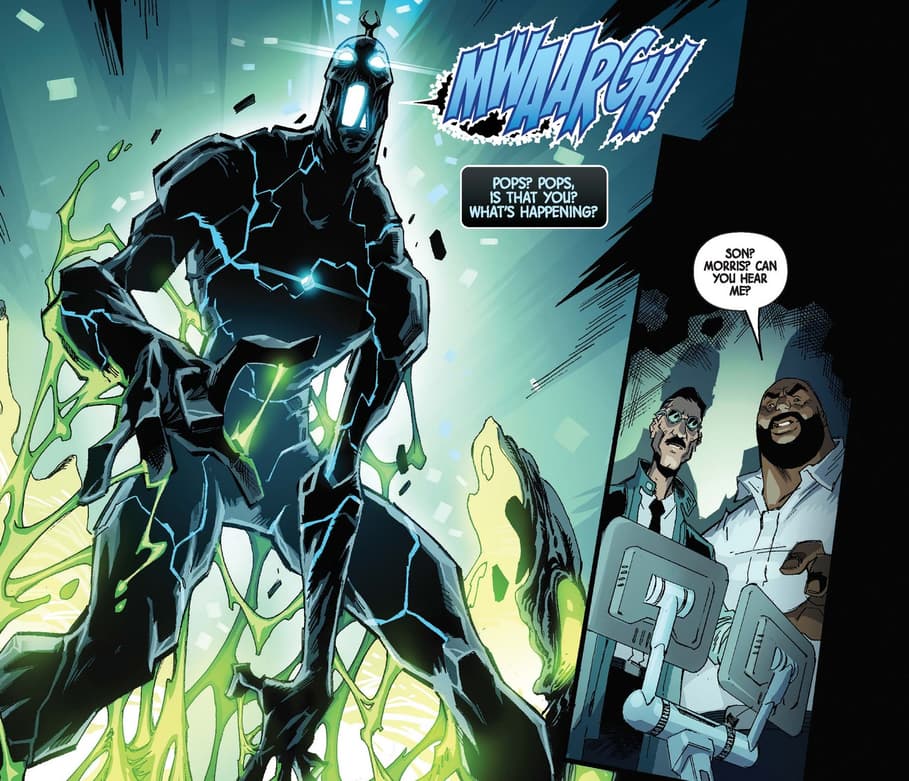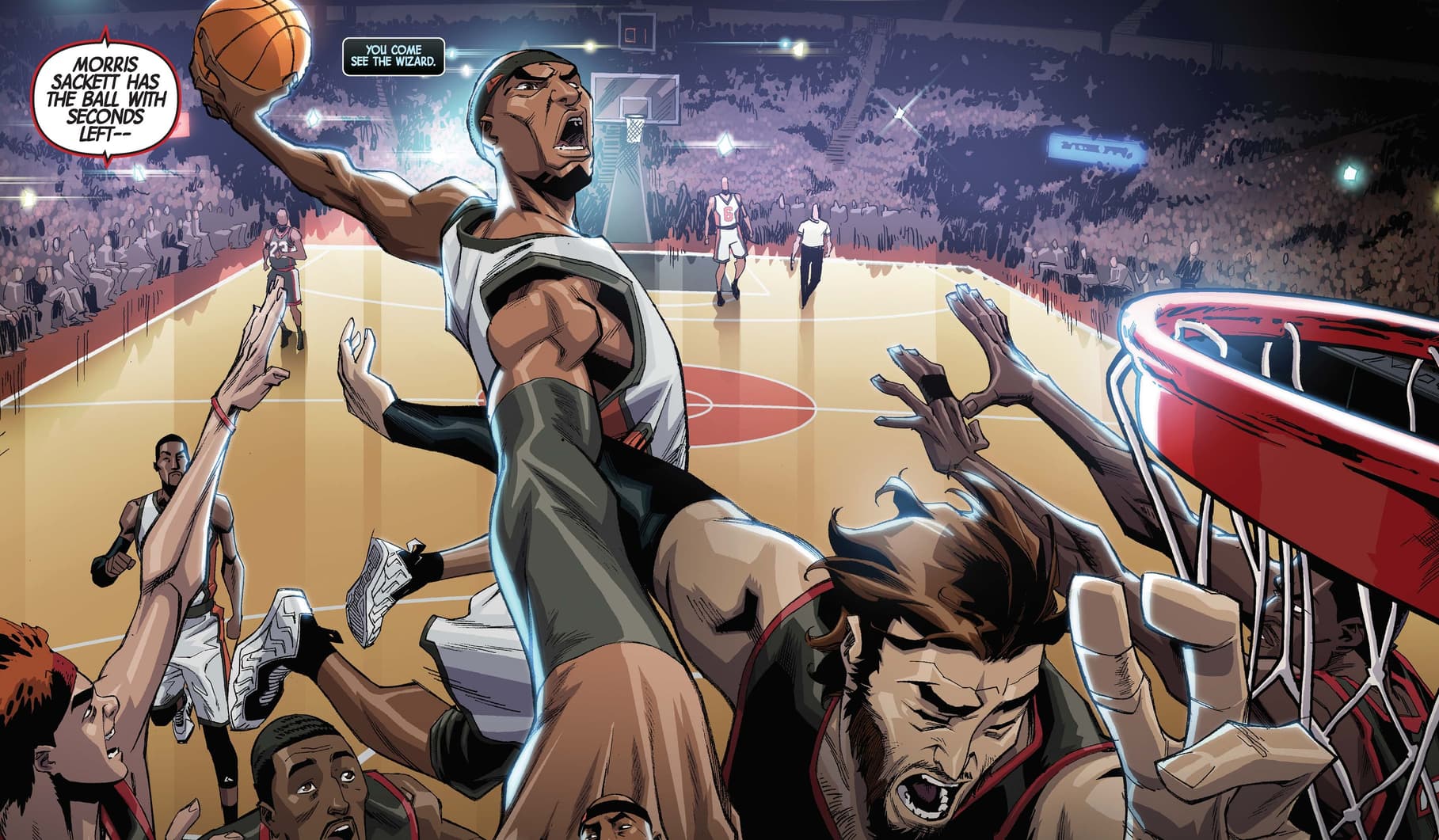 Before Morris Sackett transformed into the Inhuman/NuHuman that he is today, he was a famous professional basketball player. After joining the New York Stride, he led his team to win five champion rings over five years, cementing his status as an MVP.
When we first meet Morris, he's surrounded by his basketball team and the people he's closest to—his dad and his girlfriend. Morris, however, cares the most about two opinions—his own, and his dad's, whom he calls "Pops." Morris turns to his Pops for advice on not only basketball strategies, but on global and local endorsements too. Pops even manages his son's promotional endeavors.
[RELATED: Mosaic: Fathers and Sons]
Morris' girlfriend is celebrity pop star T-Fleek, who is built for the spotlight and afterparties. But when Morris became Mosaic, her reaction was… not picture perfect. Mosaic then went on to discover T-Fleek's larger motivations, just as he was gaining control over his abilities.
But at the start of issue #1, it was still about the fame.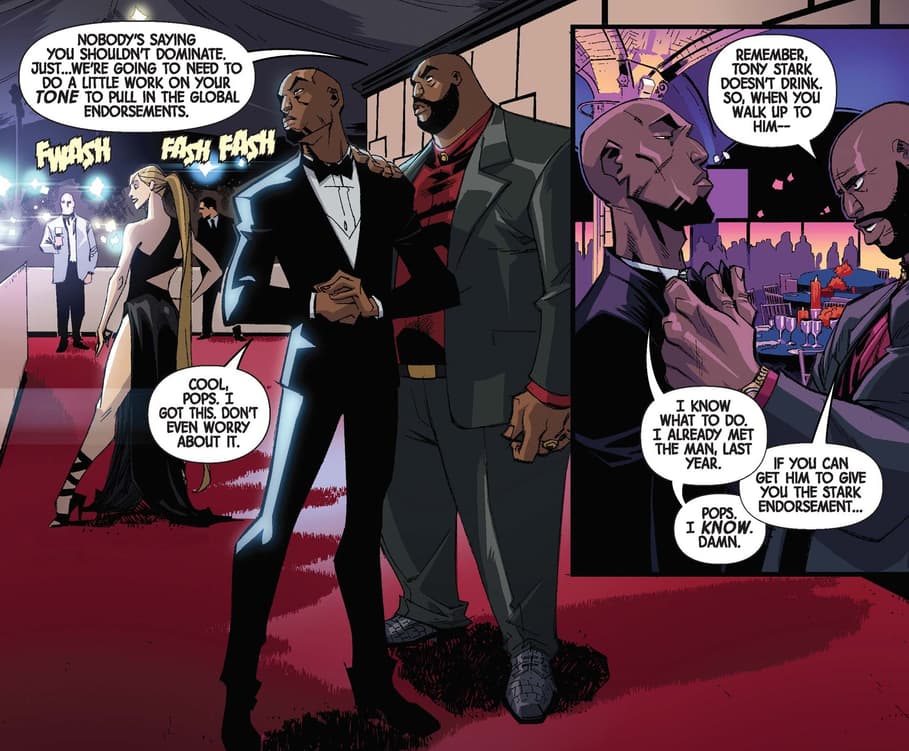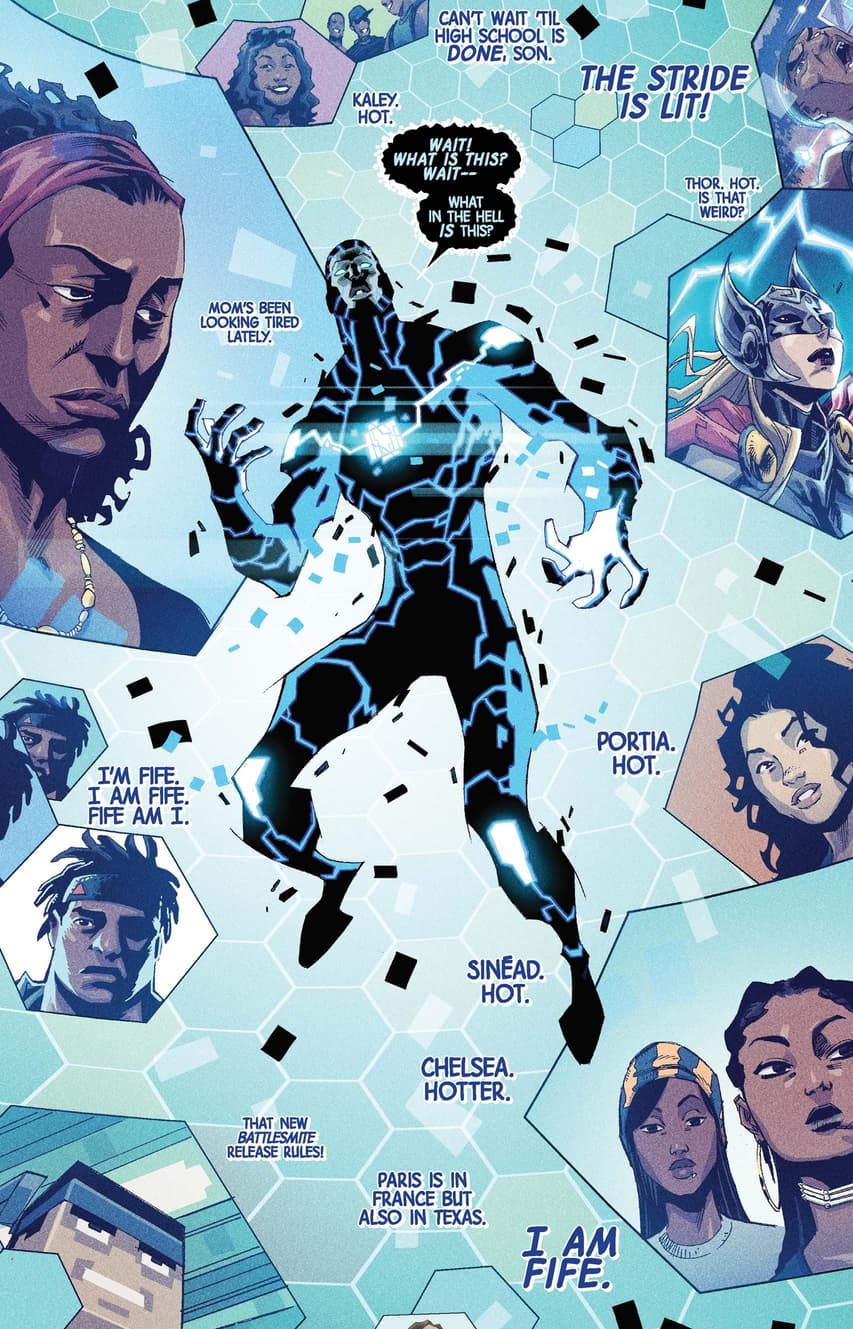 When Morris got hit by the Terrigen Cloud (at a red carpet event no less), his body was destroyed, but he recovered from the loss with extraordinary power. He emerged from his Terrigen cocoon a NuHuman, an Earth-born Inhuman.
It didn't take long for Mosaic to align himself with his Inhuman compatriots. In UNCANNY INHUMANS (2015), he acted as an infiltrator, gathering intel using his unique set of abilities. Morris can jump from host to host like a ghost, control their body, and take on their skills and memories while the person he inhabits is passed out. He also retains some of their abilities for a time, such as multilingualism. When he is not possessing someone, his form remains invisible to others, unless he wants to be seen.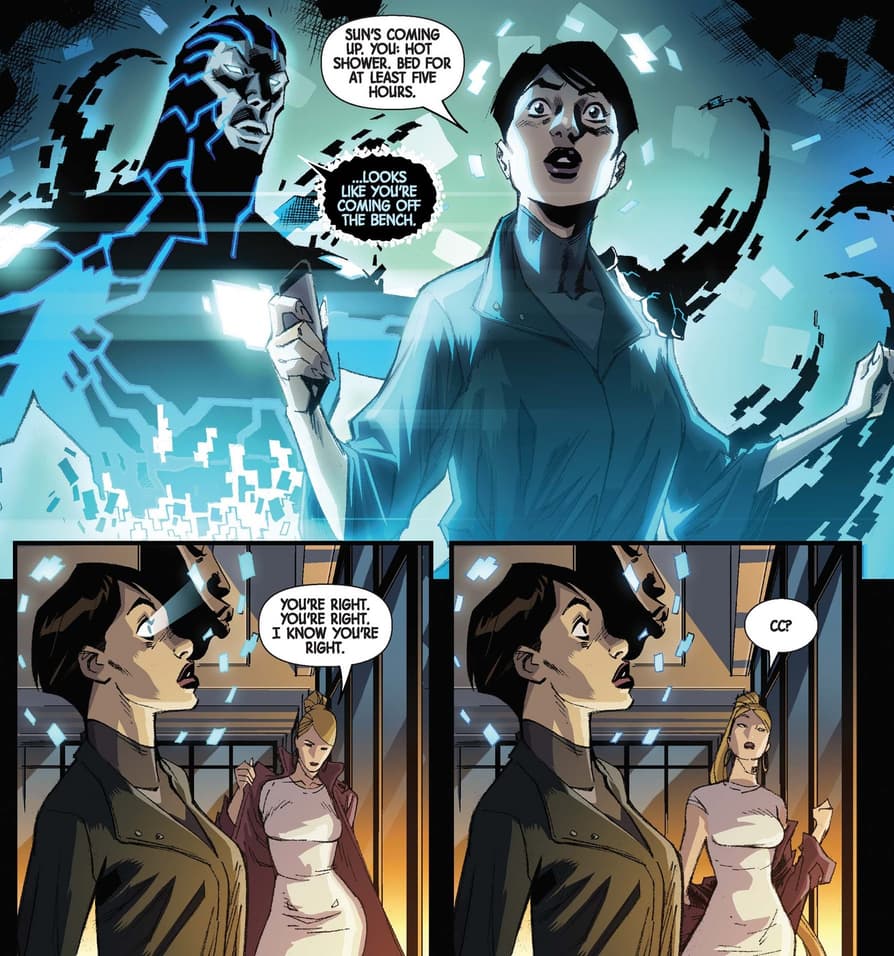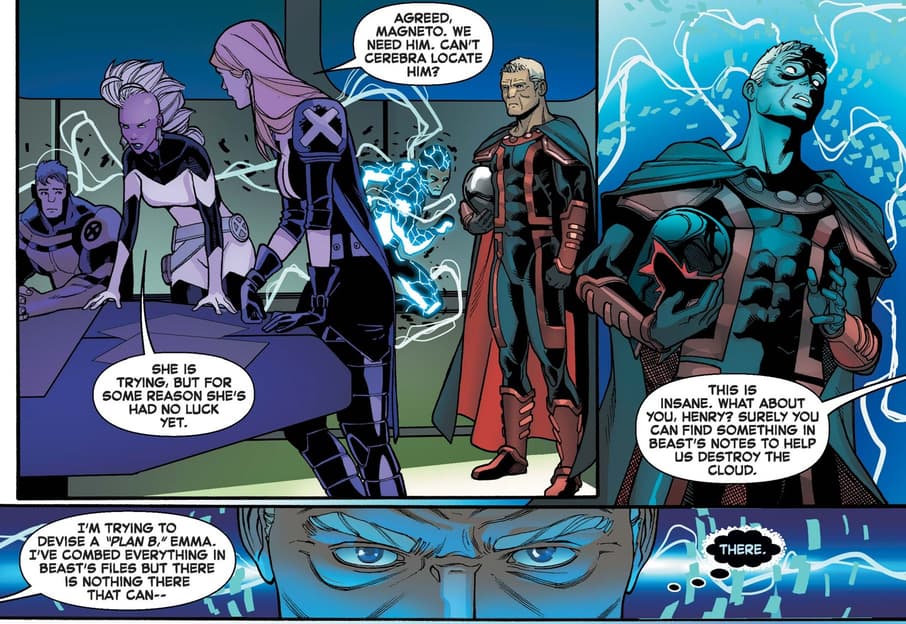 Morris' background in basketball came in handy during the war between the Inhumans and the X-Men. When the Inhuman leaders got captured by the mutant camp, Morris and his fellow NuHumans enacted a plan to liberate them. This involved some heavy zone defense, which demanded that Morris travel to the mutants' then-base on Muir Island to inhabit one of the X-Men's leaders… none other than the Master of Magnetism, Magneto! Much improved in his powers of gathering information, Mosaic got what he needed and, in a sense, won this round! After a bathroom break, of course.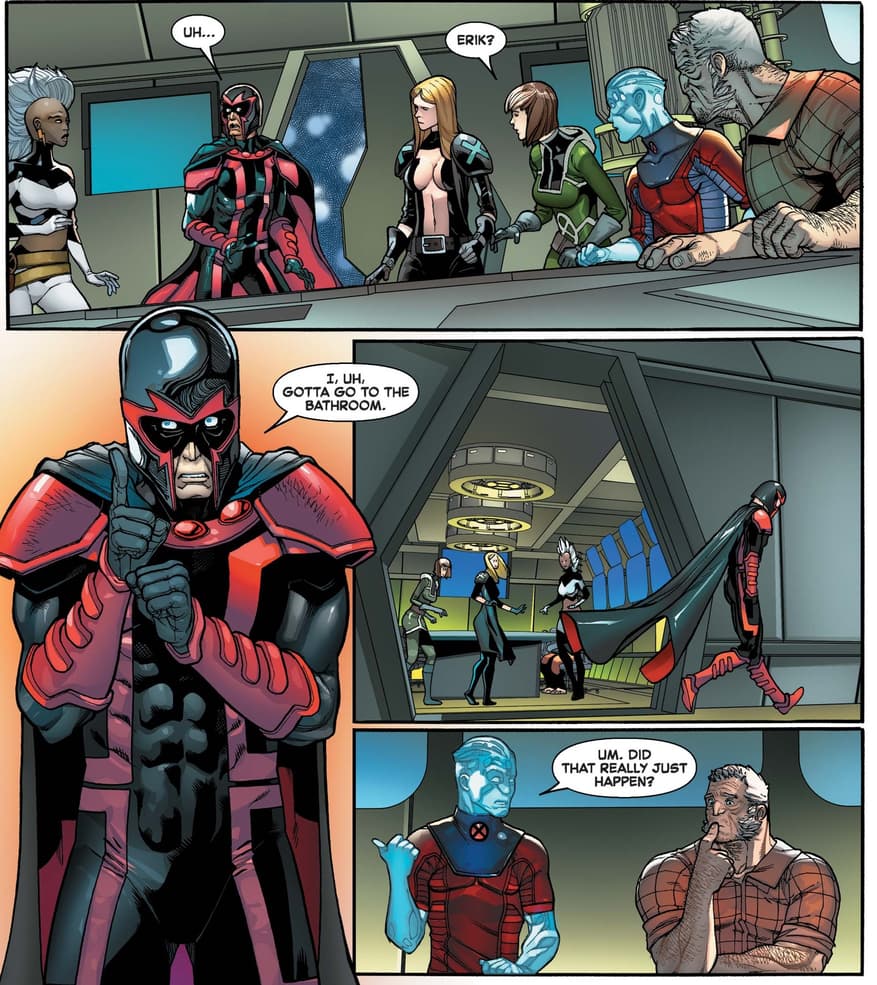 One of Mosaic's first Super Hero hosts was the Amazing Wall-Crawler! While trying to sort out his life following a bombshell revelation, Mosaic slammed into the body of none other than Spider-Man at the tail end of issue #3.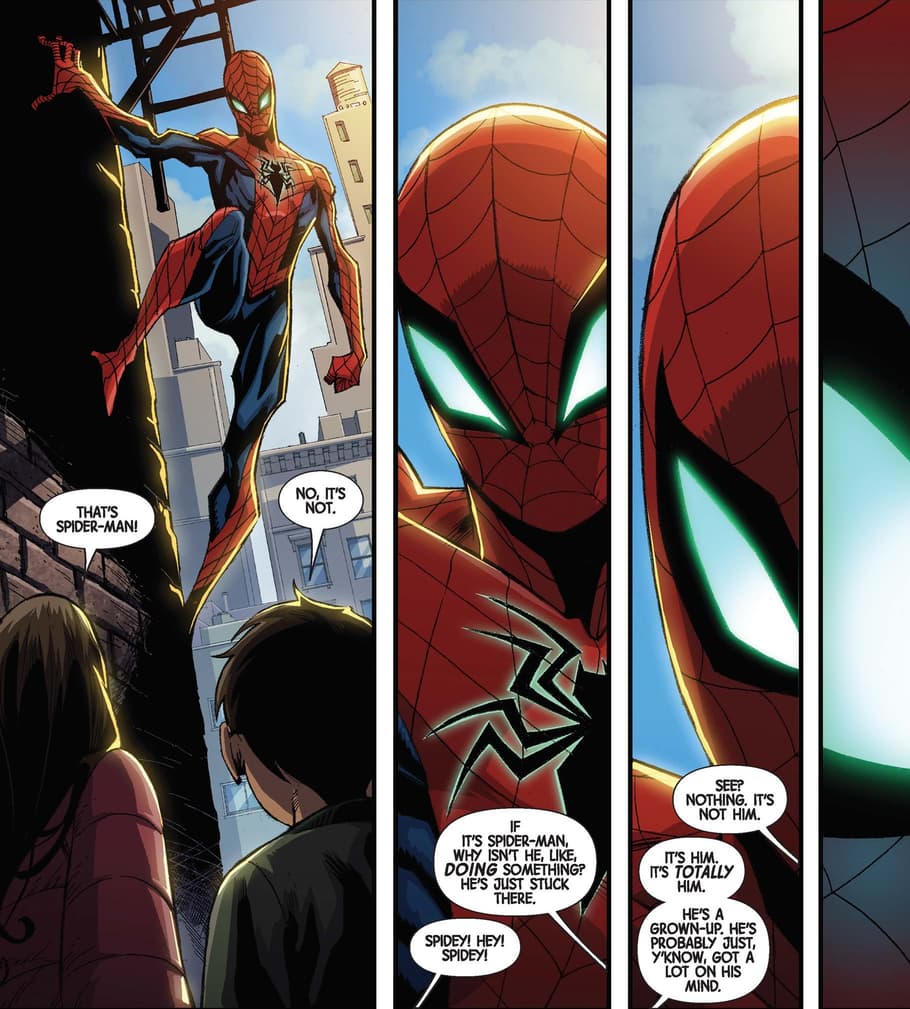 Having the skills of a spider is surely remarkable, but inhabiting the mind of Peter Parker? Less so. Over the course of issue #4, Mosaic is an unwelcome witness to the major memories that have defined Spider-Man's heroic journey—from first loves, devastating losses, to a rogues' gallery of villains. This mind-meld exemplifies the kind of intimate knowledge that Mosaic can glean from his hosts. But, it eventually set off Peter's internal Spidey-sense, causing an impressive battle between the Inhuman interloper and his host's subconscious.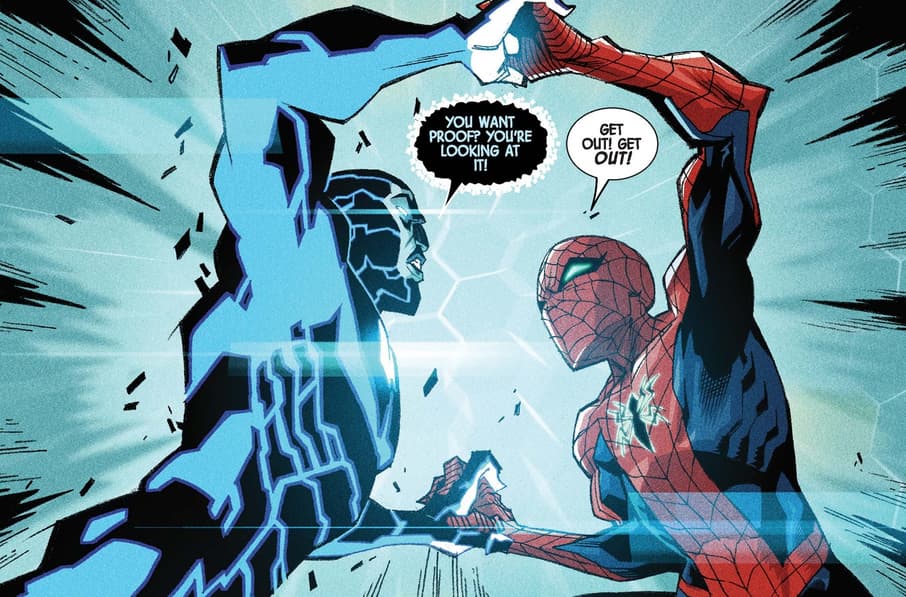 Now that you've got the set-up, get to reading Mosaic's first self-entitled arc, MOSAIC (2016) #1-5, for free. And, to read handfuls of other free series, visit Marvel Unlimited for the complete list.
For more of Marvel's greatest comic books in print, please reach out to your local comic book shop to ask about services they may offer, including holding or creating pull lists, curbside pick-ups, special deliveries and other options to accommodate. Find and support your local comic book shop at http://comicshoplocator.com.
The Hype Box
Can't-miss news and updates from across the Marvel Universe!