Comics
Published November 3, 2020
Who Is the U.S.Agent?
Flip through the history books as 'U.S.Agent' #1 arrives at your local comic shop!
Face front, heroes! He's rough and tough and don' take no guff! He's John Walker, the U.S.Agent, and this week he's on his way back into your hearts in the all-new, all-agent limited series appropriately titled… U.S.AGENT!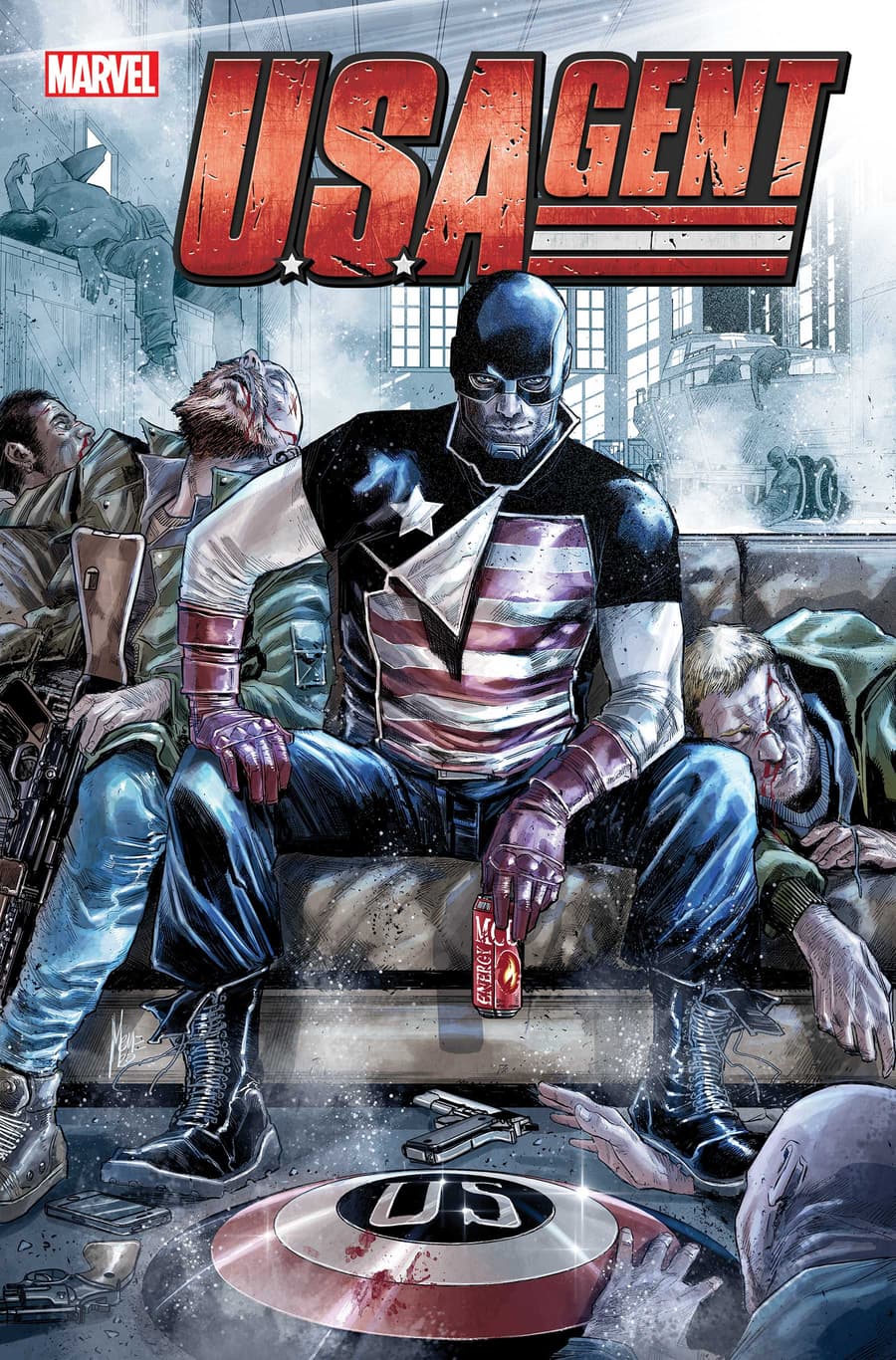 They call Walker the "Super-Soldier you love to hate," but that kind of low-brow laudatory doesn't come easy, nossir! He's walked the talk and talked the walk to earn it through three distinct levels of muss and fuss—follow along, True Believers, and we'll fill you in! Ten-hut! March!
John Walker wanted to wrestle but became a baddie!
Hey, our paths to glory aren't always straight ones, right? Ex-soldier John Walker grabbed some guts from the Power Broker in CAPTAIN AMERICA (1968) #323 to wrassle up a wrestling career in the Unlimited Class, but his agent suggested he become a Super Hero instead! John took up the tag of "Super-Patriot" and created a crusade against Captain America to discredit him—how'd that work out, hmm?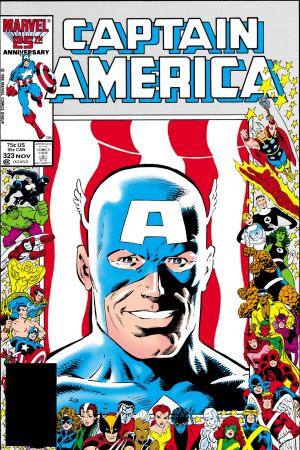 Later, in CAPTAIN AMERICA (1968) #327 to be exact, the slimy Super-Patriot forced a fight with Cap during some downtime for our hero, but when the scuffle drew to a draw, Walker walked away proclaiming victory! Sheesh! For his part, Cap was unsure of himself after the attack, but soon slipped back into stars-and-stripes mode to be on the look-out for anymore silliness from the Super-Patriot.
He didn't have to wait too long, Louie, 'cause in CAPTAIN AMERICA (1968) #332 John Walker returned to ratchet up his shenanigans by macabrely murdering a baddie known as Warhead. Super-Patriot became a celebrity at that moment, but proved he was just as much a vile villain as the guy he offed—tho' that one had a nuclear night-night planned for Washington D.C.!
John Walker was crafted by criminals to become Captain America!
True Story: When Steve Rogers hit an ultimate low and refused to play footsie with the government-run Commission on Superhuman Activities, he handed in his uniform and shield in CAPTAIN AMERICA (1968) #333, which led the Commission losers to launch a look-see for a replacement…which turned out to be, yeah, you guessed it, John Walker.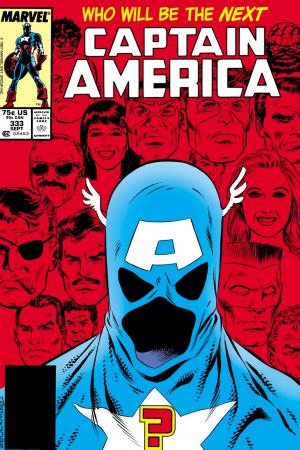 Johnny-Boy didn't want the role at first, seeing as he hated Cap, but he decided to do it and accepted tumultuous training from a trio of titans—some of them villains. Now, admittedly the Guardsman wasn't so bad and all, but the freaks of Freedom Force were in reality the Brotherhood of Evil Mutants, and the Taskmaster was a terrorist who trained other terrorists!
Walker then set out to prove himself worthy of the uniform and the shield, but bashed away so brutally he quickly proved himself nothing but a nutjob in a role once held in high regard. It all came to a head when Walker walked right into a mighty mess with the Red Skull, but thankfully, Rogers returned to take back his shield in CAPTAIN AMERICA #350 and Walker was handed his walking papers…again.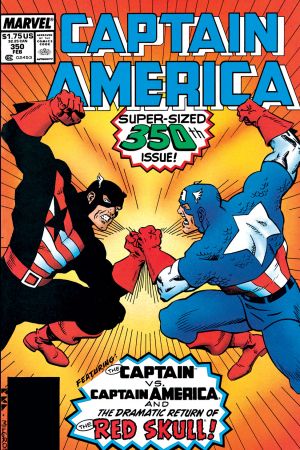 John Walker's U.S.Agent duds were something old, something new, something borrowed, and something…black?
Listen, when you're out of work and all you can do is maul, maim, and murder, you pretty much take what's given to you, correct? That's the position John Walker wound up in after it looked like he kicked the bucket in CAPTAIN AMERICA #350; when a sidekick called Battlestar started looking into the events, he discovered his old boss alive and well and wearing Steve Rogers' former "Captain" costume.
That's right, in CAPTAIN AMERICA (1968) #354, Walker was once again forced into the boots of the man he despised, but that time it was under a new codename—U.S.Agent. The Commission altered the uniform a little, but it was still the duds Rogers wore when he wanted to operate as a hero without actually being Captain America. Karma's a cruel cut-up, pal! Work with it, Walker!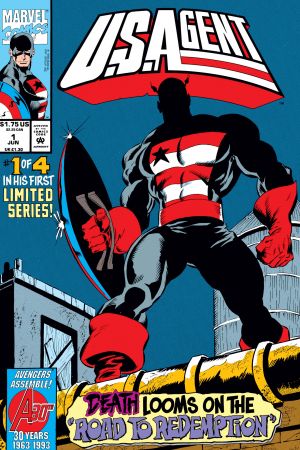 Anyway, the new U.S.Agent was tested against an Iron Monger suit and passed with flying colors—red, white, and black—and went on to wow 'em in West Coast Avengers, pursue the Punisher, and nearly knock off Spider-Woman, AKA Julia Carpenter. Hey, he even broke the infamous Scourge ring in U.S.AGENT (1993) #1, so he can't be all bad, huh? Well, we'll let the jury decide on that, and you fine folks will be that jury very, very soon…
Read these fantastic floppies on Marvel Unlimited today! Pax et Justitia!
The Hype Box
Can't-miss news and updates from across the Marvel Universe!