Comics
Published August 14, 2020
Who Is Wraith?
Get a special look inside 'Web of Venom: Wraith' #1, then pre-order the issue today!
Over a decade ago, ANNIHILATION: CONQUEST introduced readers to Wraith, the proverbial Kree With No Name. He played a key role in the fight against the Phalanx, even though his mission was more of a personal vendetta. Wraith recently returned in the pages of GUARDIANS OF THE GALAXY (2019), and his new mission may have dire implications for the entire Marvel Universe as all roads lead to THE KING IN BLACK...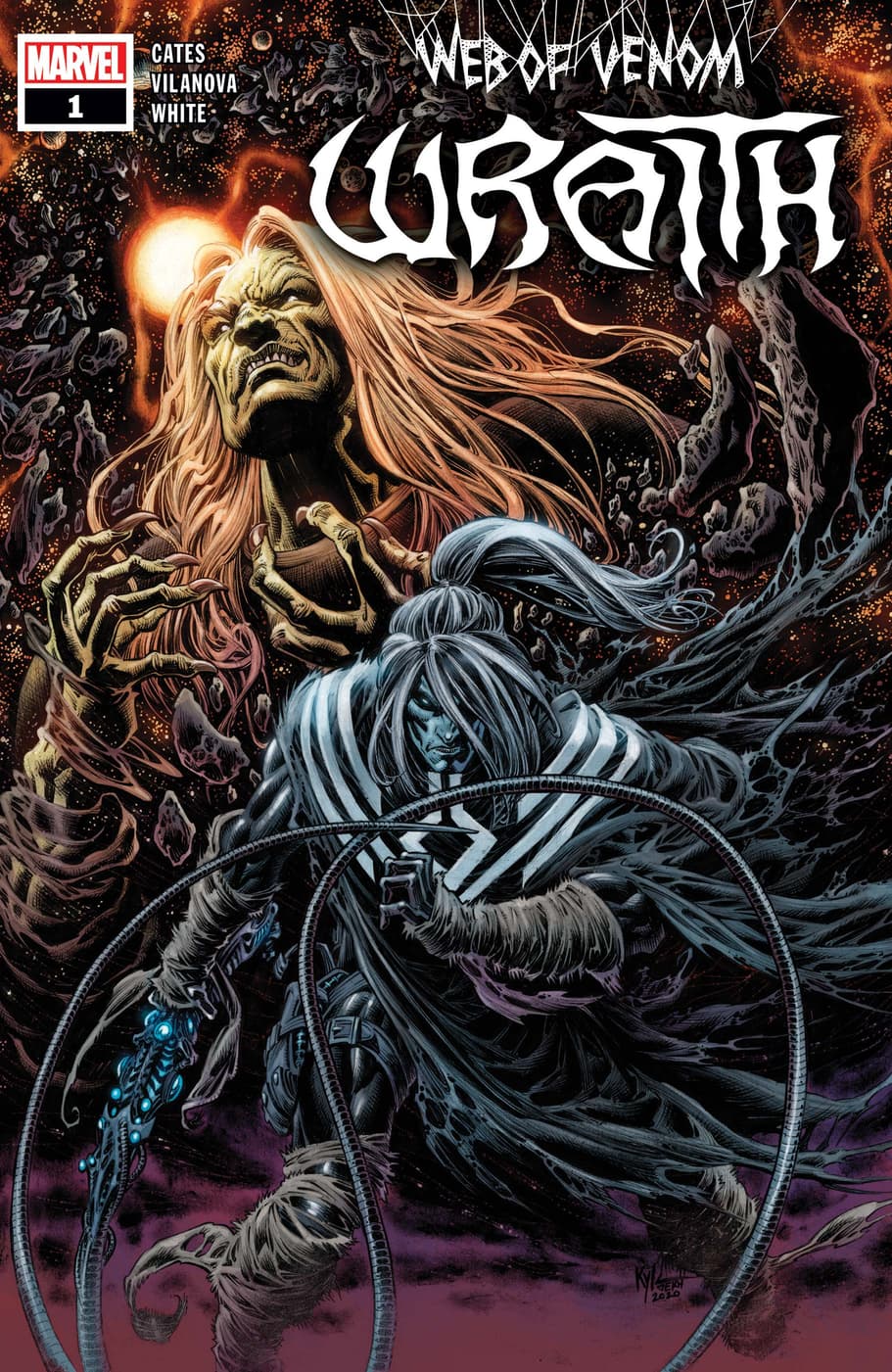 Cates has teased that this one-shot will have a significant impact on his unfolding epic. After the events of ABSOLUTE CARNAGE, Knull is on the loose and heading straight towards Earth. But first, he has to get past Wraith, and there's some unfinished business between the two of them.
But who, exactly, is Wraith? And why is he looking for a confrontation with a Celestial-level threat like Knull?
The seeds of this story were planted in ANNIHILATION: CONQUEST - WRAITH (2007), particularly in the second issue. While he was captive of the Phalanx-infected Ronan the Accuser, Wraith revealed that he was once Zak-Del, the only child of a Kree named Sim-Dei. Zak-Dei's father was a scientist whose radical new power source made him a threat to the Kree's authority. Ironically, Sim-Dei was no rebel, and he wanted to share his discovery with the entire universe. Unfortunately, the Kree responded by persecuting Sim-Dei and his family, before eventually murdering the scientist and his wife.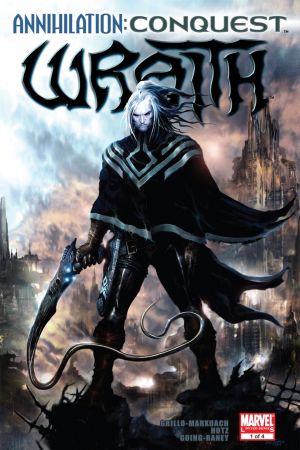 Annihilation: Conquest - Wraith (2007) #1
published

added to marvel unlimited

rating

inker

penciller

colorist

penciller (cover)

letterer

writer
What is Marvel Unlimited?
Only Zak-Dei survived, but not without cost. His escape craft was drawn into the Exoteric Latitude, a lost region of space controlled by the Nameless. Zak-Dei soon learned that the Nameless were once Kree like himself, before they were infected by alien parasites called the Exolon. Zak-Dei was also infected by the Exolon and inducted into the Nameless, which caused his skin to be covered in a black substance that gave him incredible strength and healing abilities.
Sound familiar? It should.
The Klyntar, Venom's race of symbiotes, share a number of similarities with the Exolon. However, the link between them was unconfirmed until GUARDIANS OF THE GALAXY (2019) #3. Within that issue, Wraith revealed that the Exolon were also created by Knull. In a sense, the Exolon are symbiotes without the awareness or sentience to rebel against their creator.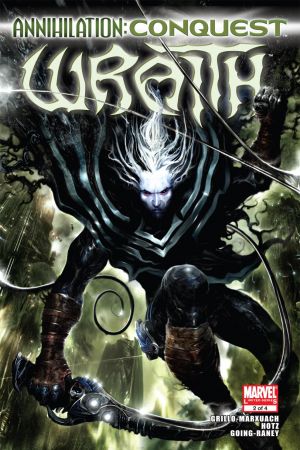 Annihilation: Conquest - Wraith (2007) #2
published

added to marvel unlimited

rating

inker

penciller

colorist

penciller (cover)

letterer

writer
What is Marvel Unlimited?
While Wraith was once driven by an all-consuming need to avenge his family, his new goal is to be free of the Exolon. That's why he's hunting down Knull. Eros, the Titan formerly known as Starfox, promised Wraith that he had valuable information about Knull. That was how Eros secured Wraith's participation in the Dark Guardians' hunt for Gamora when she was believed to be the host of Thanos' consciousness. It's unclear if Eros kept his word to Wraith before his apparent demise in GUARDIANS OF THE GALAXY (2019) #12; regardless, Wraith is already heading towards the fight of his life with Knull.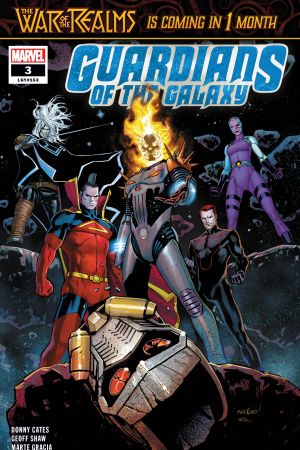 Guardians of the Galaxy (2019) #3
published

added to marvel unlimited

colorist (cover)

colorist

inker (cover)

penciler (cover)

writer

letterer

editor

inker

penciler
What is Marvel Unlimited?
Given Knull's ability to bend symbiotes to his will, it should be interesting to see if Wraith will be able to resist his influence. But Wraith is nothing if not single-minded about his goals. What would he give to Knull in exchange for freedom from the Exolon? Will he battle Knull alongside Marvel's heroes? Or is Wraith prepared to take a darker journey alongside a new master?
Find out next month in WEB OF VENOM: WRAITH #1! Get a look inside the story below, then pre-order the mag with your local comic shop today!
Be sure to ask your local shop about their current business policies to observe social distancing or other services they may offer, including holding or creating pull lists, curbside pick-ups, special deliveries, and other options to accommodate. Find and support your local comic book shop at ComicShopLocator.com or by visiting Marvel.com/LoveComicShops.
For digital comics, all purchases in the Marvel Comics app can be read on iPhone®, iPad® and select Android™ devices! Our smart-paneling feature provides an intuitive reader experience, ideal for all types of mobile device and tablet users! Download the app on iOS and Android now!
And for Marvel's most up-to-date release schedule for your favorite comics, visit Marvel.com/NewComics!
The Hype Box
Can't-miss news and updates from across the Marvel Universe!