Comics
Published March 27, 2017
Women's History Month: Sara Pichelli
Follow artist Sara Pichelli on her journey from animator to the co-creator of Miles Morales!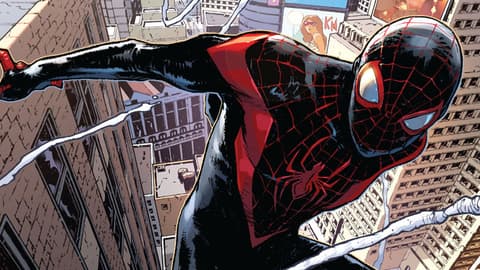 This March, we celebrate Women's History Month by spotlighting some of the most iconic characters and creators from the Marvel Universe.
Artist Sara Pichelli burst onto the scene in 2007, earning fans right off the bat thanks to her dynamic, yet emotive style. By the following year, she did her first book for Marvel – NYX: NO WAY HOME #3 – and the rest, as they say, is history!
After finishing that series with #6, Pichelli moved right over to RUNAWAY with #10 and stuck around until #14, the last issue of that volume. From there she drew books like X-MEN: PIXIE STRIKES BACK, the NAMORA one-shot and contributed to both HER-OES and GIRL COMICS.
Then, the artist skyrocketed into the public consciousness when she joined Brian Michael Bendis on ULTIMATE SPIDER-MAN starting with #15. The series then jumped back to its previous numbering with the next installment and ran until Peter Parker died in the pages of #160.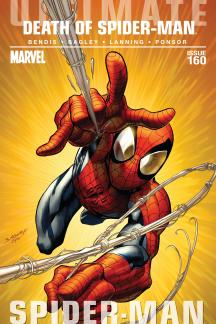 Pichelli drew up to #155 on that volume, but then contributed the very first look at Peter's replacement, Miles Morales, in the pages of ULTIMATE FALLOUT #4. She then proceeded to debut ULTIMATE COMICS SPIDER-MAN with Bendis, returning for other issues and covers throughout the book's run.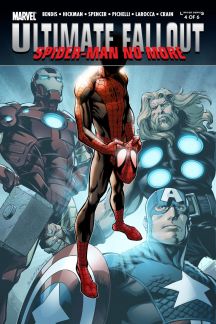 Pichelli and Bendis also teamed up on SPIDER-MEN, the first meeting of the classic Peter Parker with the Ultimate Universe's Miles Morales. The duo, proving both well suited for one another and incredibly popular, joined forces in 2013 for another major series, GUARDIANS OF THE GALAXY.
The collaborations don't stop there, of course. They worked together on issues of ALL-NEW X-MEN and also came together to bring Miles Morales into the Marvel Universe after SECRET WARS in a series called SPIDER-MAN that's still going strong to this day.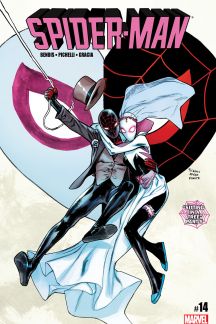 The Women Of Marvel
As Pichelli herself related in a 2014 Marvel.com interview, she credited C.B. Cebulski with discovering her. "In 2008 I lost my job at an animation studio where I was working as a character designer," she said. "And since I was starting to feel the urge to explore a new media—in order to have more control of my artwork—I took advantage of this transition to take a stab at becoming a comic book artist. I started to be interested in comics thanks to my amazing partner—and also a comic book artist—David Messina a couple of years before, and it was love at first sight." She then did work for IDW, but entered Cebulski's international Marvel talent search called Chesterquest contest which drew attention to her skills and lead to those early Marvel books!
The Hype Box
Can't-miss news and updates from across the Marvel Universe!