Comics
Published December 1, 2017
World War Hulk II: Smashback
Greg Pak plays for keeps as Amadeus Cho returns to Earth in an incredible way!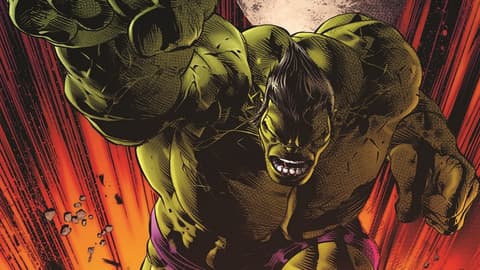 Totally Awesome no more, Amadeus Cho has become a Hulk of a familiar color, and this March, his rage will engulf his home planet! Writer Greg Pak welcomes artist Carlo Barberi along for a visit to familiar territory when World War Hulk II kicks off with INCREDIBLE HULK #714.
"What follows ["Return to Planet Hulk"]?" asks Executive Editor and SVP Tom Brevoort. "World War Hulk II, of course! To survive on the savage world of Sakaar, Amadeus Cho was forced to unleash his darkest impulses! Returning to Earth, now The Hulk is at the wheel–and it's a more unpredictable, more unconquerable Hulk than any we've seen before! The heroes of the Marvel Universe must intercede as the formerly Totally Awesome Hulk begins to carve his own path across the world."
Altered not only by his stint on Sakaar but also his GENERATIONS adventure with the original Hulk, Amadeus says goodbye to restraint and unleashes his not-so-jolly green giant on a terrified populace. Will The Black Panther, the Champions, and Alpha Flight be enough to curb the monster unchained?
Join the battle for Earth with INCREDIBLE HULK #714 in March as Greg Pak and Carlo Barberi spark World War Hulk II! And re-read the original World War Hulk through Marvel Unlimited!
The Hype Box
Can't-miss news and updates from across the Marvel Universe!