Comics
Published August 7, 2018
Writer Dan Slott Promises Surprises in the New FANTASTIC FOUR
Marvel's First Family is officially back!
The Fantastic Four is making its triumphant return! Written by Dan Slott (AMAZING SPIDER-MAN) with art by Sara Pichelli (RUNAWAYS, ULTIMATE COMICS SPIDER-MAN), FANTASTIC FOUR #1 flies onto shelves on Wednesday, August 8 to kick off a brand new run. Marvel.com spoke to Slott to get a preview of what new adventures are in store for Marvel's First Family!
Marvel.com: We're welcoming back Marvel's First Family, but the FF have certainly been making appearances here and there in other storylines.
Dan Slott: Yes, but when it comes to Reed, Sue, and the kids, Marvel's been very secretive, and has only given the briefest of glimpses.
Marvel.com: What can we expect from them in this new FANTASTIC FOUR comic series?
Slott: Expect to see the characters you know and love, having all-new, cosmic adventures, with some surprising new family dynamics thrown into the mix. From the very start, Stan Lee and Jack Kirby created the perfect comic: family and friends exploring the unknown, having fun, getting on each other's nerves, and having each other's backs. A big part of what made the Fantastic Four the World's Greatest Comic Magazine was that it kept going forward, kept changing, and kept showing you something you've never seen before. And Sara Pichelli and I are going to do our best to give you ALL of that!
Marvel.com: Is it different writing for a family unit like the Richards/Storms as opposed to a single character like Spider-Man or Silver Surfer?
Slott: It's awesome! Every issue you get to change it up! A big action sequence for Ben, a fun gag for Sue, a dramatic life altering scene for Franklin... and then in the next issue, you get to mix it all up again! It's a blast having way more toys to play with.
Marvel.com: Since they operate as a unit so often, the FF sometimes clash with even their most heroic allies. Will there be any conflict among other Marvel Super Heroes?
Slott: We'll see other heroes drop by. You are going to see a TON of them in the third issue. I think most of Marvel's heroes will be far too happy to see that the FF are finally back, that they'll be trading far more hugs than punches. But when it comes to conflict... you have to remember that while the FF were broken up, Spider-Man both bought AND sold the Baxter Building. That's not going to sit well with anyone.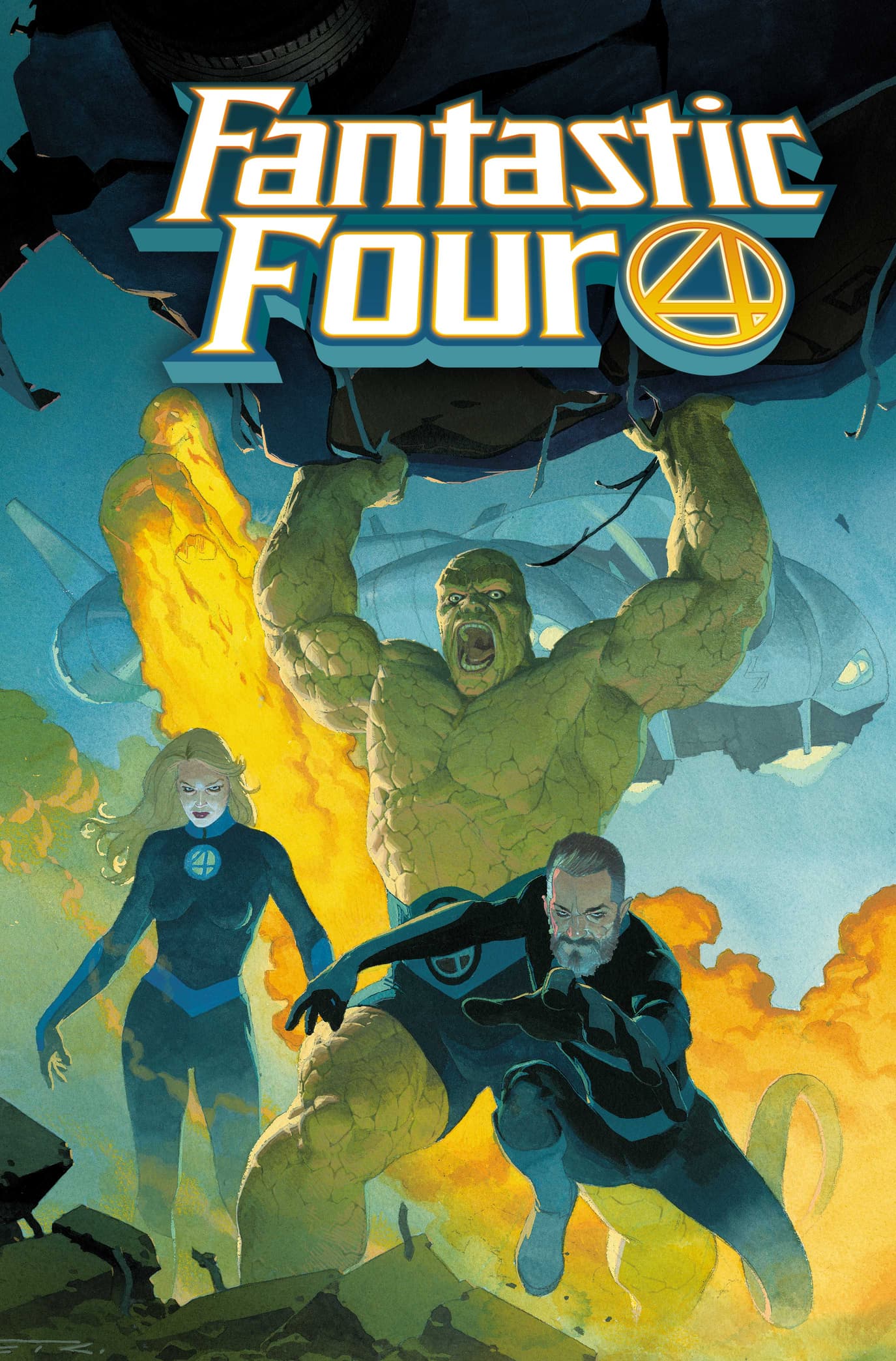 Marvel.com: How about villains? Will we be seeing classic villains like Doctor Doom or will someone new be entering the fray?
Slott: Victor Von Doom and an all-new friend of his will be appearing in FF #1. And I'm pretty sure you'll be seeing them again very soon. In the months to come, readers will get stories featuring both classic FF villains and deadly new adversaries. First up will be a powerful cosmic-level threat called The Griever.
Marvel.com: Like most families, the FF have their fair share of internal conflict. Will we see any familial disharmony this time around?
Slott: We've already shown some sneak peeks of Valeria and Franklin's new designs. Fans have already been speculating what that might mean for the FF. It will definitely put a fresh spin on things, while staying true to what the FF are all about.
Marvel.com: Finally: Will the Fantastic Four stay intact or will someone have to be replaced?
Slott: This is Reed, Sue, Ben, and Johnny. And Val and Franklin. They ARE the Fantastic Four! We didn't work this hard to get 'em all back just to break 'em up again! If anything, we're about to get more FF-ish than EVER! 'Nuff Said!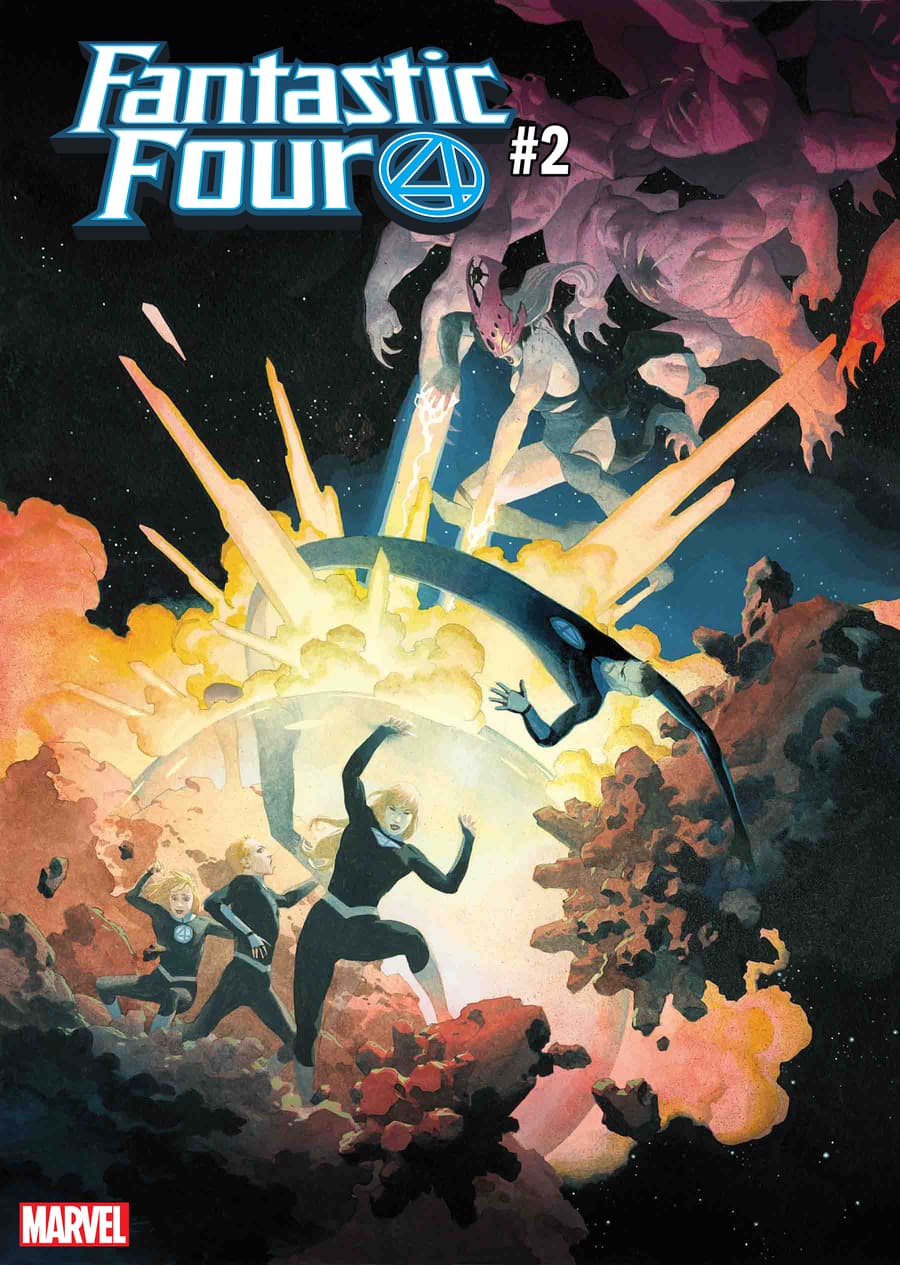 Stay tuned to Marvel.com for more Fantastic Four news! You can get a sneak peek at some of the pages from inside FANTASTIC FOUR #1 below!
FANTASTIC FOUR #1, written by Dan Slott with art by Sara Pichelli, will be available to buy Wednesday, August 8 in stores and online! Contact your local comic shop to get your copy!
The Hype Box
Can't-miss news and updates from across the Marvel Universe!