Comics
Published May 27, 2020
Writer Devin Grayson on Natasha Romanoff, Yelena Belova, and the History of 'Black Widow'
The scribe revisits a few hair-raising runs alongside the assassin!
These days, people around the world know Natasha Romanoff, AKA the Black Widow. However, when approached to pen the supreme super spy in the late '90s, writer Devin Grayson confesses to flying blind.
"When I was first approached by Marvel Knights to do a Black Widow story, Natasha was pretty much an unknown quantity to me," she says. "But I was familiar with Russian literature and had read some classic spy fiction, which seemed like a good place to start. And on top of that, I'd been in a nine-year relationship with a first-generation Soviet émigré and had spent enough time with her and her family to feel like I had some insight into Natasha's historical and social background. Those relationships felt like a solid cornerstone upon which to build a Black Widow story."
Grayson's initial BLACK WIDOW limited series, published through the Marvel Knights imprint in 1999 with art by JG Jones, introduced a new character who straddled the line between enemy and ally in Yelena Belova. This new claimant to the Black Widow title cameoed in INHUMANS earlier that year before headlining her own story alongside Natasha.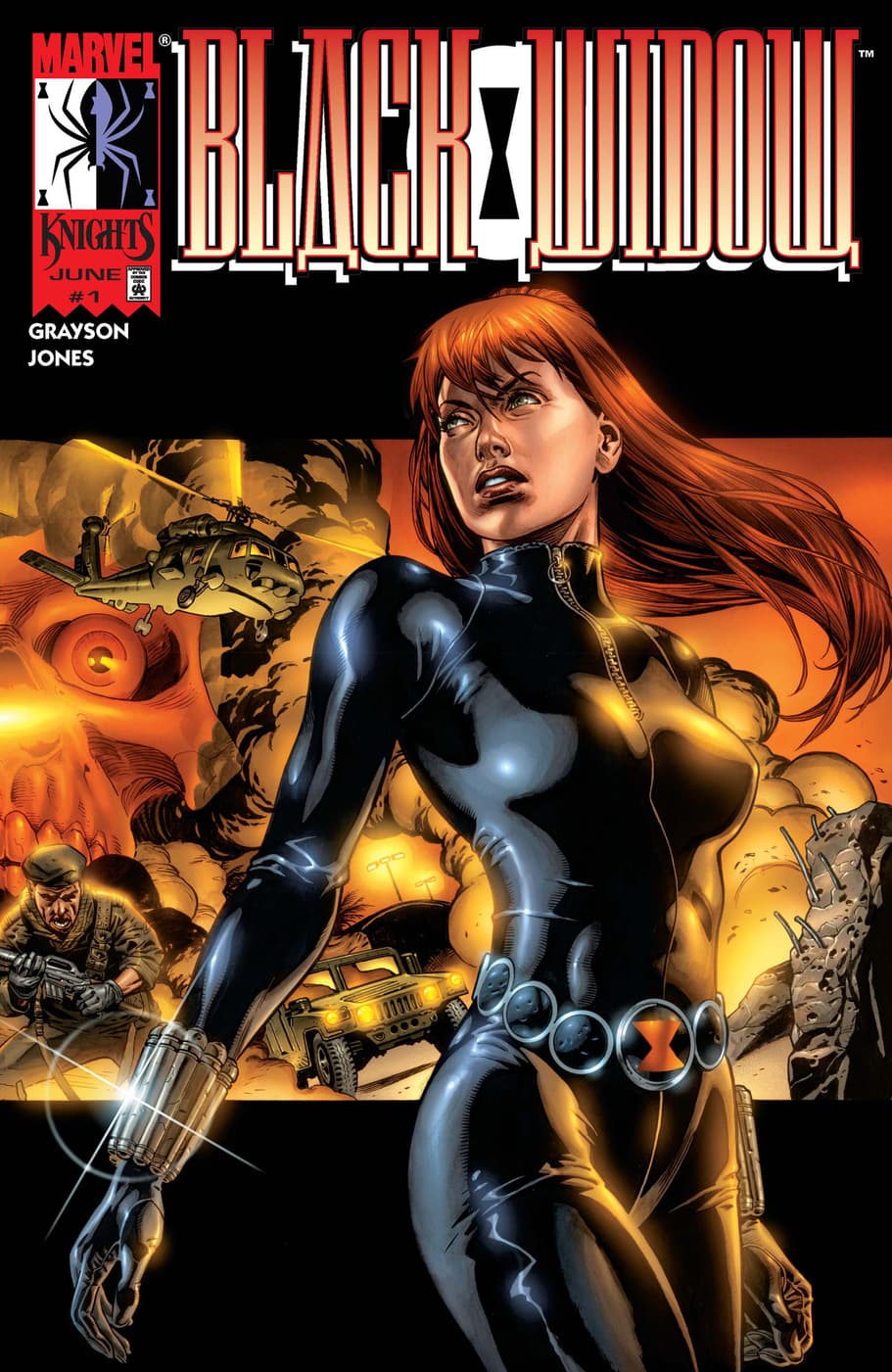 "[BLACK WIDOW (1999)] was about Natasha confronting her own sense of aging, and to illustrate that I felt I needed someone younger for her to play off of," she shares. "We had also just lived through this extraordinary political transformation, and Yelena gave me a way to make a differentiation between a generation of Russians who grew up as Soviets and the one following them, who grew up after the Belavezha Accords.
"When we meet Yelena, she's young and rash and hungry to prove herself against Nat. She considers Black Widow a mantle more than a person and one that Natasha no longer deserves. In [the follow-up series] which I co-wrote with Greg Rucka, Nat goes to great lengths to show Yelena the extent to which, even as a 'free Russian,' Yelena is still a spy and a Red Room graduate and as such a tool of her government and/or the highest bidder."
While Yelena serves to hold a mirror up to Natasha due to their similarities, Grayson made sure to create a distinct figure in the younger Russian. Yelena allowed the author to comment on both her predecessor and larger political and cultural shifts in the climate coming after the Cold War during which Black Widow had first been conceived.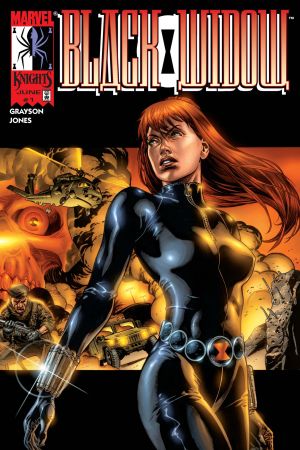 "Yelena has made use of choices that weren't initially available to Nat," the writer contends. "In my mind, Natasha is indelibly connected to the Soviet Union and the Cold War, and Yelena is not. Yelena is a child of perestroika and glasnost and unification, a patriotic Russian moving through the world without the hang-ups of Stalinism. She is, in other words, loyal by choice, as opposed to Natasha, who was loyal by indoctrination and so subsequently—perhaps inevitably—revised her primary allegiance."
Grayson looks back fondly at the period that produced both of her BLACK WIDOW projects, citing the high energy that surrounded Marvel Knights and the opportunity to learn from seasoned pros like Jimmy Palmiotti and Joe Quesada. The two series also had a profound personal effect on her, as she befriended several native Russians over the course of her research and even named Yelena after one.
"Natasha is grounded in Soviet sensibilities and upbringing," she explains, "and Yelena reflects contemporary Russia. Obviously, there's a lot more to them than that—Nat is older and more experienced and less invested in the approval of others, as well as being a very passionate person who forms deep connections with other people despite the intention not to, whereas Yelena is in some ways less cynical about her ability to change the world than Nat is, less hampered by association with highly principled associates, and probably more likely to identify as asexual than to follow Nat's romantic path—but that's the central tension between the two characters."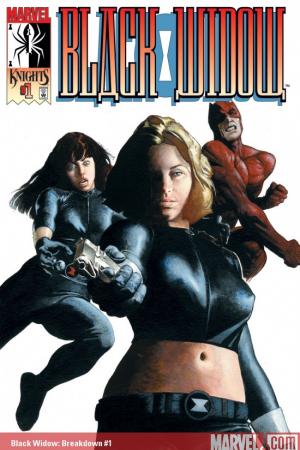 Black Widow (2001) #1
published

added to marvel unlimited

writer

letterer

editor

penciller

penciller (cover)
What is Marvel Unlimited?
The Hype Box
Can't-miss news and updates from across the Marvel Universe!