Comics
Published September 30, 2019
Writer Greg Pak on the Future of the 'Agents of Atlas'
Get the inside scoop on the smash-hit team ahead of October 23's issue #3!
One of the biggest surprises out of WAR OF THE REALMS was the emergence of the new AGENTS OF ATLAS. While the latest team has links to the original Agents, it features a variety of new and classic heroes who have quickly taken the Marvel Universe by storm.
And now, Greg Pak is teaming up with artist Nico Leon for the new five-issue AGENTS OF ATLAS limited series, which has placed the recently formed team in a unique situation. Billionaire Mike Nguyen has used advanced tech to create the Portal City of Pan; which links five different countries through a series of stable portals. The Agents have been thrust into the role of Pan's protectors, but Nguyen's true agenda remains to be seen... More is revealed in issue #3 of the series, which hits your local comic shop on October 23!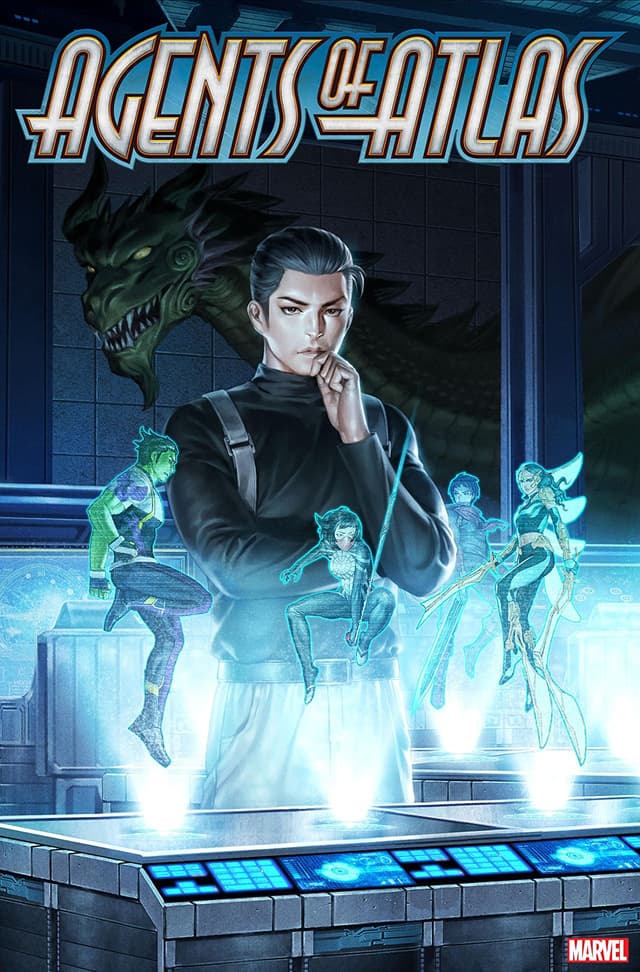 Marvel.com recently had a chance to speak with Pak about AGENTS OF ATLAS, the series' origin, and fans' passion for this new lineup.
The Beginning
According to Pak, his take on the Agents of Atlas was born out of a story he wrote in TOTALLY AWESOME HULK (2015).
"One of the storylines in that book was a big team up with a bunch of Asian-American superheroes, who get together and have Korean barbeque, do Karaoke, and then fought an alien invasion," recalled Pak. "I had a huge amount of fun with that storyline and people responded to it...I always had this hankering to get this group of Asian-American heroes back together again."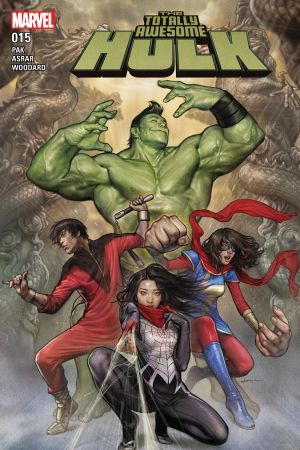 Pak had his chance with the WAR OF THE REALMS: NEW AGENTS OF ATLAS series; which quickly became a hit among fans. Pak knew it was the perfect opportunity to bring his makeshift team back together. "[WAR OF THE REALMS] was a good fun chance to bring all of these characters together from a bunch of different countries and also debut some of these characters who had first debuted in games or overseas and use them in American comics," said Pak. "[We] also introduce a new Filipino Super Hero, Wave. I wanted to use a bunch of heroes that we'd already used in the TOTALLY AWESOME HULK book, because they had a really fun dynamic. High on my list were Jimmy Woo and Shang Chi."
Pak went on to tell us why it's so important for AGENTS OF ATLAS to be comprised of these young Asian and Asian-American heroes. "I think Marvel has always tried to reflect the world outside your window," he noted. "That was one of Marvel's taglines, and this is one aspect of reflecting the world we live in. Folks with different backgrounds in those comic pages. It's part of depicting this fantastical world in a way that reflects the real one. I just feel really lucky to be here at this place and time having the chance to do this."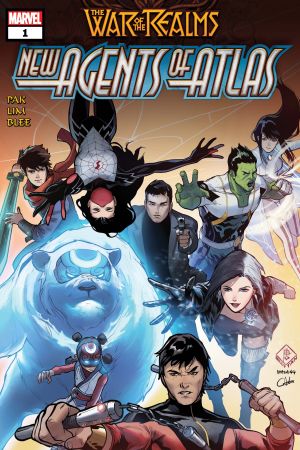 War of the Realms: New Agents of Atlas (2019) #1
published

added to marvel unlimited

inker (cover)

penciler (cover)

writer

editor

letterer

colorist

inker

penciler

colorist (cover)
What is Marvel Unlimited?
Pak also addressed his theory about why NEW AGENTS OF ATLAS was so well received. "I think we had a number of things going for us. It was being drawn by Gang Hyuk Lim, who is just tremendous, and we had all these characters that I think people were hungry to see again. At the particular time we were launching this book, Amadeus Cho had stopped being the Hulk. So you could see him in CHAMPIONS (2019), but he wasn't headlining a solo book anymore. Silk's book was also not running at the time, and there's a fanbase for both of those characters. Then we were debuting Wave, and we had all of these other new characters who were going to be appearing in comics for the first time.
"It's also a fun thing because it's a combination of old established Marvel characters that have been around for years and also newer characters," he added. "These heroes may share some things in common, but they're also very different. The new storyline in particular gives us fun reasons for them to all be together and lets us play with this whole idea of folks from different backgrounds being stuck together and seeing how they work it out. Or if they can work it out."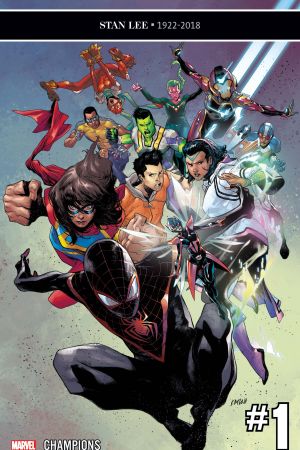 Champions (2019) #1
published

added to marvel unlimited

inker

penciler

letterer

writer

inker (cover)

penciler (cover)

editor

colorist

colorist (cover)
What is Marvel Unlimited?
The Team
According to Pak, the fact that a few of the newer heroes have complementary elemental powers was both coincidental and by choice. "It's a combination of both. When my editors gave me the list of these new characters who had been created I realized that there was Luna Snow who has snow powers, there's this character, Aero, who has wind powers, and I'd already been thinking about Wave, who has water powers. So I thought these three Super Heroes, all of whom have the elemental powers and a pretty interesting dynamic."
And while Amadeus Cho has emerged as the leader of the Agents, Pak told us that he didn't necessarily envision his co-creation in that role. "Amadeus has been a lot of fun to work with because I don't think he is a natural team leader. One of Amadeus' chief characteristics has been that he is independent almost to a fault...He's such an iconoclast. He's so resistant to authority that it's very uncomfortable to him to be in a position of authority and yet that's where he is. There's definitely a big story here about whether Amadeus is going to grow into that position. Or is that not where he should be? Big conflicts are in store, so keep an eye on Amadeus and Jimmy in particular. There's [also] some big moments coming with Amadeus and Luna, and they've been a blast to write."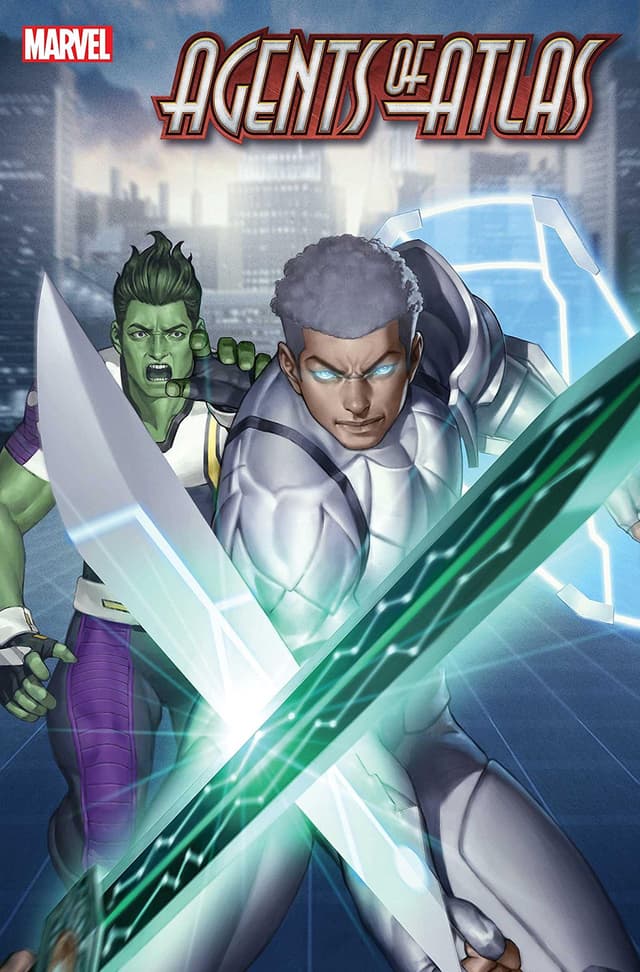 Fan-Favorites
Within the pages of this series, Amadeus and Silk have furthered their sibling-like relationship; which is something that Pak enjoys exploring. "I love them together because they are both characters who will say whatever is on their mind, but they have different perspectives," noted Pak. "Amadeus is still a 20-year-old kid and he's always been thrust in these positions of authority and ridiculous amounts of power because he's a Hulk and also because of his big darn brain. But despite how smart he is, he's really prone to making dumb mistakes. Silk is fun because she's older than Amadeus. She's as old as Peter Parker, so she's around 30 or so. She's got this older sister relationship with Amadeus."
"This isn't explicitly [shown] in the books, but they probably read each other well," he continued. "There are probably subtle ways that they communicate or they don't communicate with each other, but they understand when they see it in each other. I think they're also very open with each other."
As for Amadeus' actual sister, Maddy Cho, the door is open for her to return in the future. "I think about Maddy all of the time," Pak admitted. "I love that character. She has not shown up yet, but if we are able to keep going beyond these five issues I think there's an excellent chance we'll see Maddy."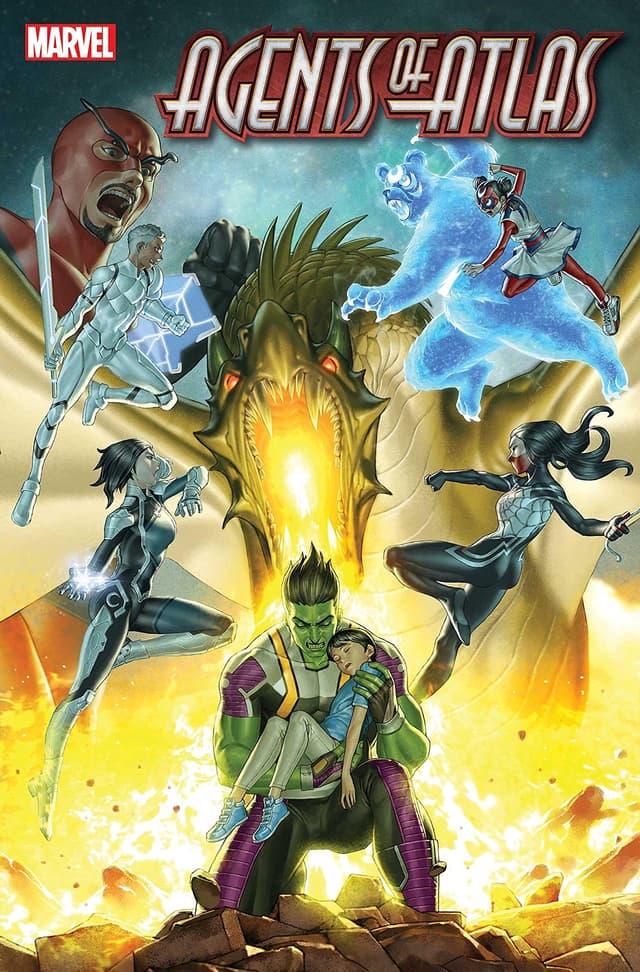 The Future
The first issue of AGENTS OF ATLAS introduced a new hero: Isaac, the Protector of Pan. Pak was hesitant to fully show his cards about Isaac's intentions, but he did share some insights into his character. "He is the mystery man right now," said Pak. "Isaac is another young hero like the rest, he literally shows up in white armor with a sword. He's like a dragon fighter, so he's taking on these dragons that seem to show up whenever. And he works for Mike Nguyen, the guy who put Pan together. There's an implication that Mike Nguyen has some secrets and bigger plans, and Isaac seems to not quite know everything that's going on. But just because a character seems like they don't know doesn't necessarily mean that they don't know."
"We'll find out how much he knows and whether he can be trusted," he explained. "He's kind of a rival for Amadeus because he's as cocky as Amadeus. He drives Amadeus a little too crazy."
If AGENTS OF ATLAS manages to go beyond the current limited series, Pak is more than ready to jump into his next story with the team. He's so excited about the possibilities that he's already started making plans. "I have the first 15 issues all plotted out. So I really  hope we're able to continue. I am absolutely going for it, while laying the groundwork for bigger payoffs down the line. Some of those involve Wave and her domain. Some of them, I am trying very much to [explore] Jimmy's position and the secret leader of the Atlas foundation, what that means and how it might affect Amadeus and the others when they learn the extent of it. We've got some event level stuff that I'm really hoping we can carry through on. So please keep on buying it! And huge thanks to everyone who's been buying it so far."
Discover more about the team by picking up AGENTS OF ATLAS #3 at your local comic shop on October 23!
The Hype Box
Can't-miss news and updates from across the Marvel Universe!