Comics
Published August 19, 2020
Writer Jay Edidin Explores Scott Summers' Heroic Destiny in 'X-Men: Marvels Snapshots'
Catch an interview with Jay Edidin and a special look at the new issue coming in September!
Kurt Busiek's tour through Marvel History continues next month in X-MEN: MARVELS SNAPSHOTS #1, the latest in a series of specials showcasing Marvel's greatest characters through the eyes of ordinary people! This X-citing installment takes readers back to the groundbreaking debut of the Fantastic Four and reveals the monumental effect it had on an "ordinary" teenager named Scott Summers!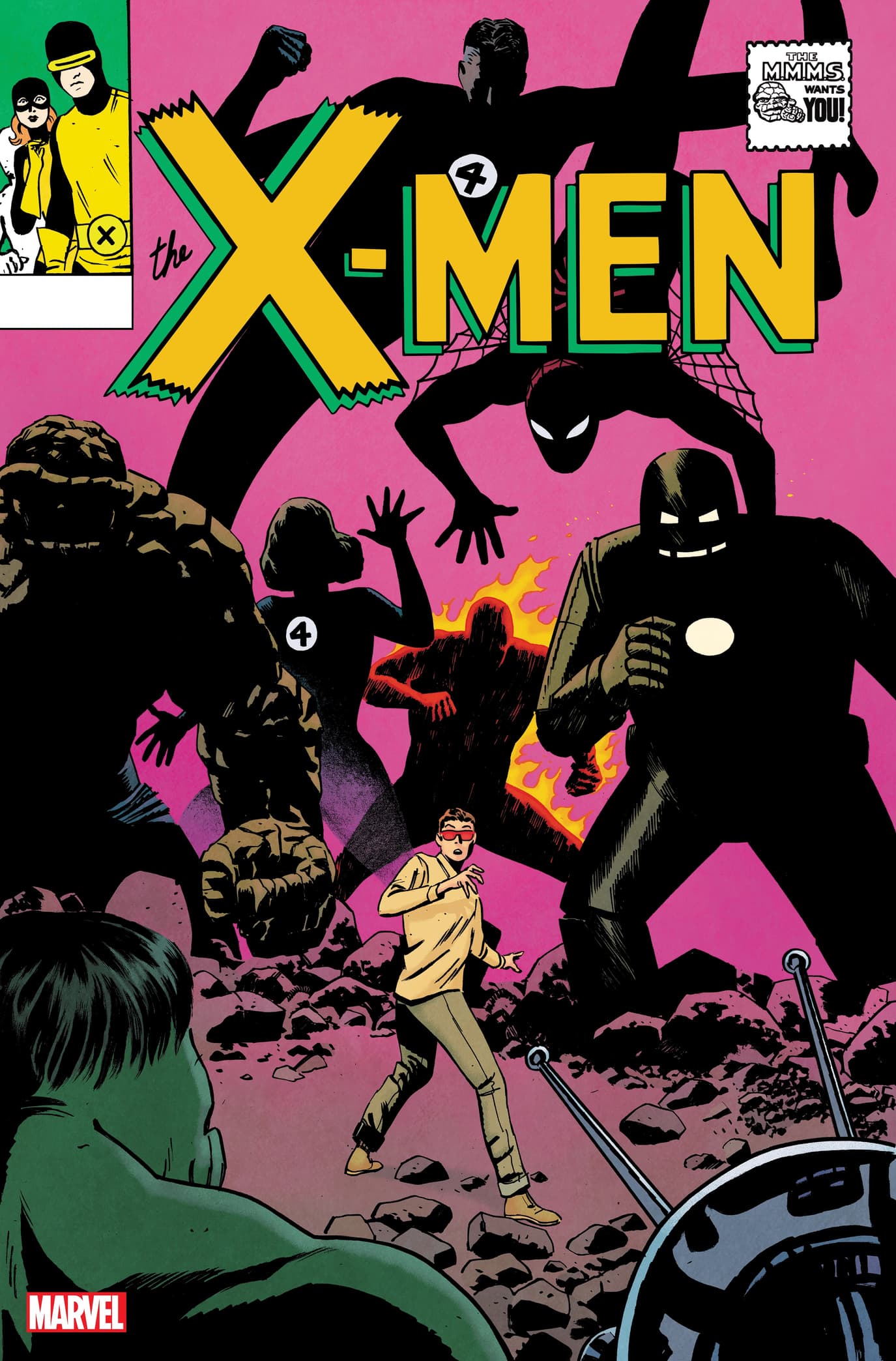 Written by Jay Edidin and drawn by Tom Reilly with colors by Chris O'Halloran, X-MEN: MARVELS SNAPSHOTS is an untold chapter in the life of one of the X-Men's greatest leaders, Cyclops. Scott Summers was once a lonely teenager stuck in a sinister Nebraska orphanage, overcome with questions about his past and fears about his future. But all that changes when the dawn of the Marvel Age breaks and Scott witnesses the Fantastic Four in action, awakening his heroic instincts long before he dons an X-Men costume.  
Jay Edidin, co-host of the popular X-Men podcast Jay and Miles X-Plain the X-Men, talked to Marvel.com about making his Marvel Comics debut with this extraordinary tale of self-discovery! 
Through your podcast, you've managed to create an online community of X-Men fans. What's it like to now contribute to the X-Men mythos as a writer? 
It's a bit of an anxiety dream come true. On one hand, I know this continuity and character backwards, forwards, and upside down. On the other hand, it's going to be embarrassing as hell if I don't stick the landing. 
It's no secret that Cyclops is your favorite member of the X-Men. What is it you like about Cyclops and how did you bring out those elements in this particular story? 
I really enjoy how far Scott Summers is from the popular concept of a Super Hero, and especially a Super Hero who's also a leader. He's not a people person, or at all charismatic. He's a compulsive contingency planner and heavily coded as neurodivergent. In general, he's off-model in ways that make him unappealing to some readers, but also intensely relatable to a lot of people who don't find many Super Heroes to relate to.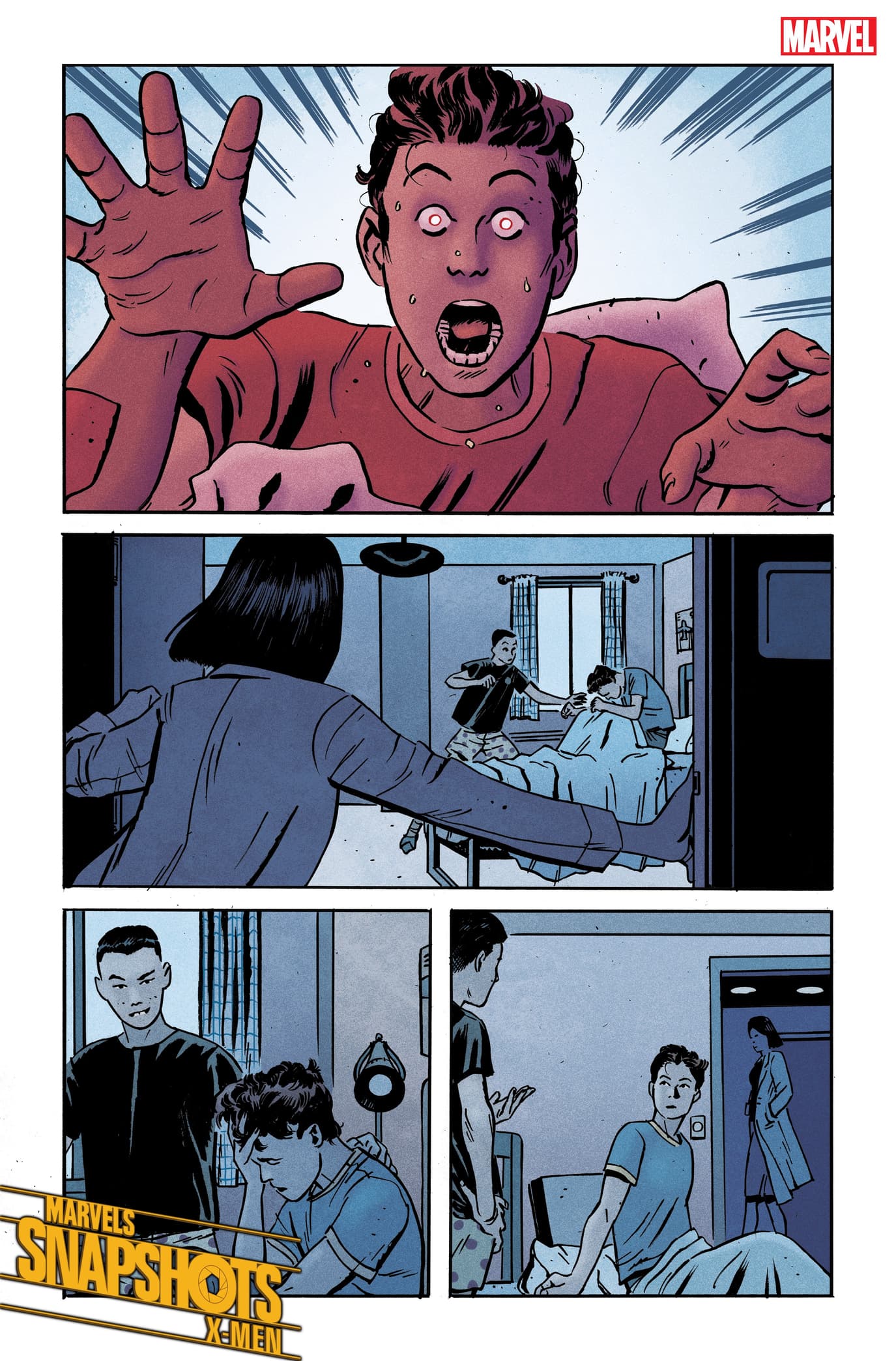 The Scott in this story hasn't yet become Cyclops, but he's still very much himself, especially in the ways that make life more difficult for him. He very rigid, and he needs things to make sense in ways that make his situation at the orphanage even more painful and frustrating; and he's still young enough to believe that if he finds just the right key, maybe it'll all fall magically into place. (It won't.) He's got a deep-rooted sense of right and wrong, and an almost compulsive need to challenge injustice—and at this point, very little ability to follow through on those. 
Super Hero origin stories tend to be depressing...but Scott's is particularly grim. How did you manage to spin a hopeful and uplifting story out of it? 
Scott may not be a textually trans character, but I'm a trans writer, and while I don't know that it's something every reader will pick up on, this is—at least to me—very much a trans story. Something Kurt and I discussed a lot early on was the extent to which Scott's situation at the orphanage—being stuck in a world, life, and identity that feel perpetually and subtly off from his own perceptions and experience—has a lot in common with gender dysphoria, and particularly my experience of it as someone who worked that stuff out on the late end of the learning curve. 
So, the question becomes: how do you manage to spin a hopeful and uplifting story out of that? And the answer is that you make it a story about Scott figuring out some fundamental parts of who he is. There's no "happily ever after" here—we know that, because we know where his story goes next—but there's agency, and that makes a world of difference.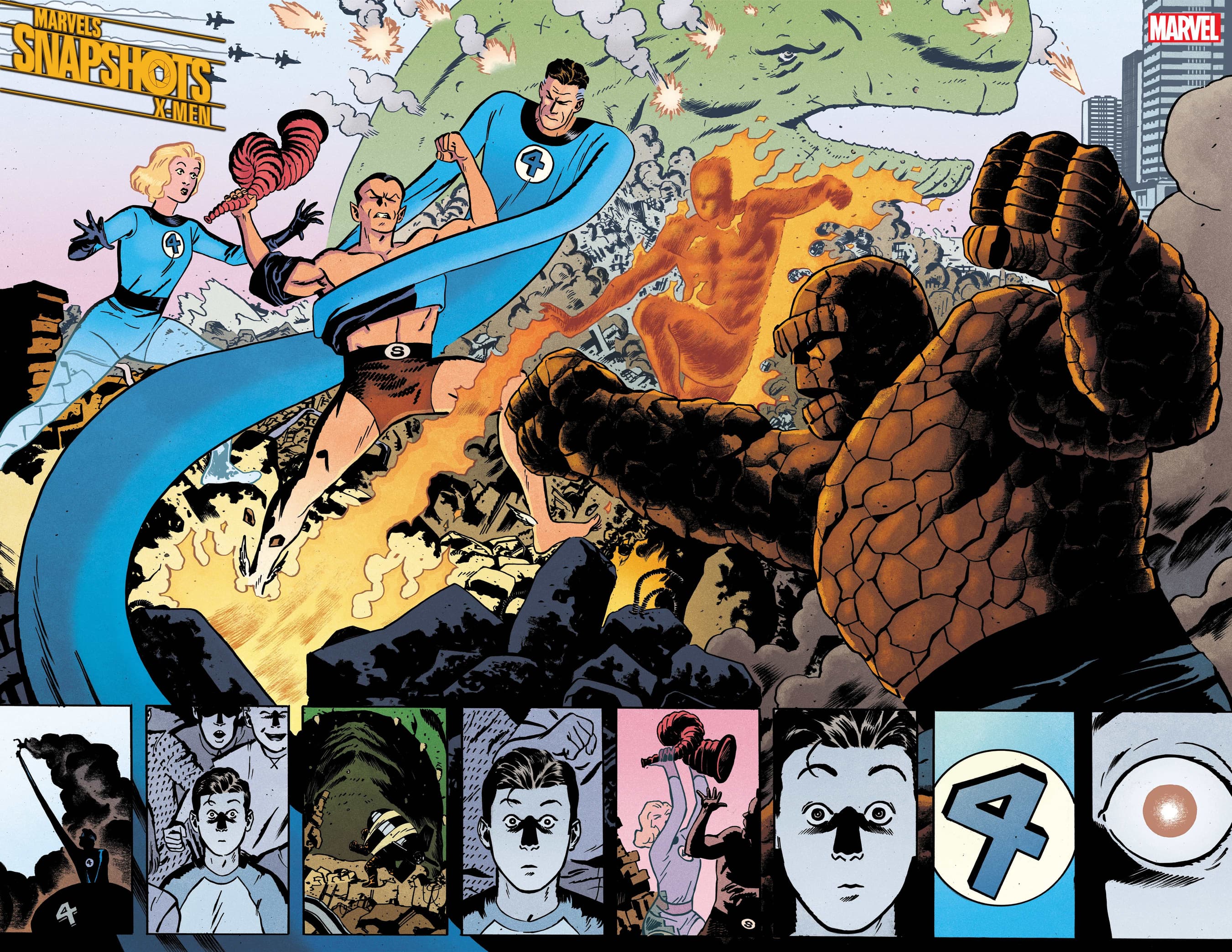 This story tackles an interesting question: Was Scott Summers always destined to be a Super Hero or did his mutant powers and recruitment by Professor X force him into the role? As a Cyclops fan, is this a story you've had in your head for some time? 
Ooh, that's a really good question. Without powers, I don't think Scott would ever have considered becoming a Super Hero. What he connects to is what they represent—that you do what you can to help. But that same ethos means that once his powers manifested, he would probably ultimately have made the choice to use them, because they're a resource that can make a difference in a crisis. 
I still don't know that he would have become a Super Hero proper without Xavier, though. That's something I've turned over a lot in my head. In almost every iteration of the backstory of every version of Cyclops, he's effectively been groomed and shaped by somebody—Xavier, Sinister—and I think it would be a lot of fun to explore how he would have grown more organically. (Marvel, you have my number!) 
Acclaimed writer Kurt Busiek is the curator of the MARVELS SNAPSHOTS series. How was it working alongside him? 
I've actually been working with Kurt on and off for as long as I've worked in comics—about 15 years—but this was the first time he'd edited me. It was an incredibly challenging master class in both comics writing and editing, and I really hope I get the chance to do it again.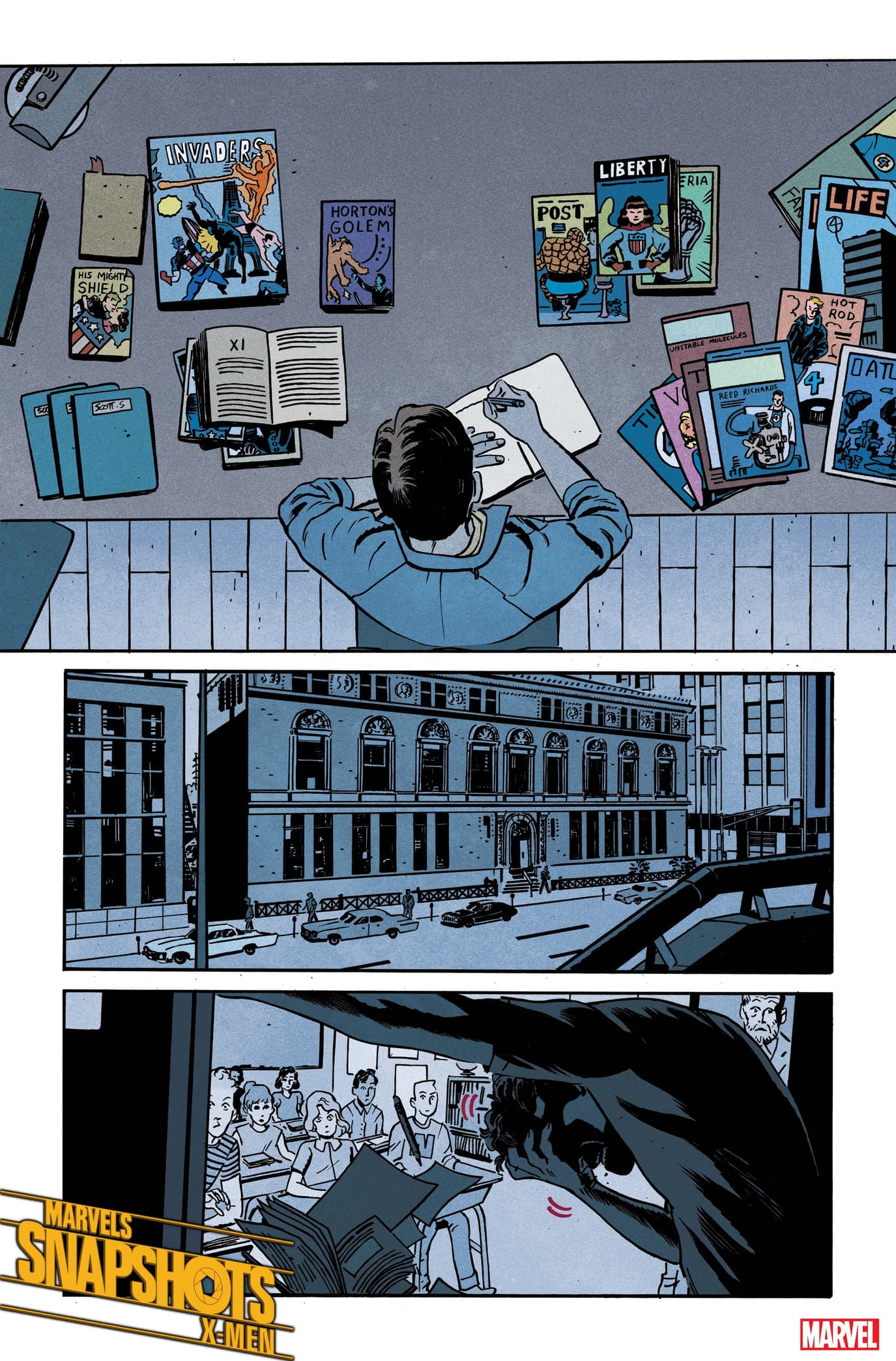 You also have other industry legends contributing to this issue such as cover artist Alex Ross and notable UNCANNY X-MEN letterer, Tom Orzechowski. 
I'm pretty good at staying chill and professional about talking to creators whose work I love. Meeting Tom Orzechowski, I froze. It was like Troy meeting Levar Burton on Community; because in addition to being a huge X-Men nerd, I am a huge lettering nerd, and Tom was the first letterer whose name I knew and whose lettering I could recognize on sight. At this point, we've been friends for years, and I've been in his house, and it still feels absolutely surreal that Tom Orzechowski lettered an X-Men story that I wrote. 
Artist Tom Reilly and colorist Chris O'Halloran are the perfect fit for the story you crafted; describe how that collaboration process went.
Tom and Chris are absolutely great; even though it was just a one-shot, I really miss working with them. 
If they're the perfect fit for the story, it's not just because they're great at what they do—which they are—but because so much of the texture and nuance of the story comes from them in the first place. Take away either, and it would be a different comic entirely. I could throw out an idea about, say, when to break panel borders or not, and Tom would not only get exactly what I was shooting for, but take it in really brilliant directions I'd never imagined. And Chris—there's a two-page spread maybe a third of the way in that originally had dialogue and captions, all the way to early drafts of the lettering script. And then the colors came in, and I took one look and cut all of it, because at that point, there was nothing to say that wasn't already there. 
Do you have a favorite scene in the book? 
I do! It's entirely incidental to the plot, shortly after Scott's powers manifest, when he's running away from the orphanage, panicking that he's some kind of monster. Partway through going over and over all the things he's done wrong, he realizes that, in his panic, he's accidentally brought along—and thus stolen—a library book; and because he's Scott Summers, that's the point where he decides he's probably the worst person in the world.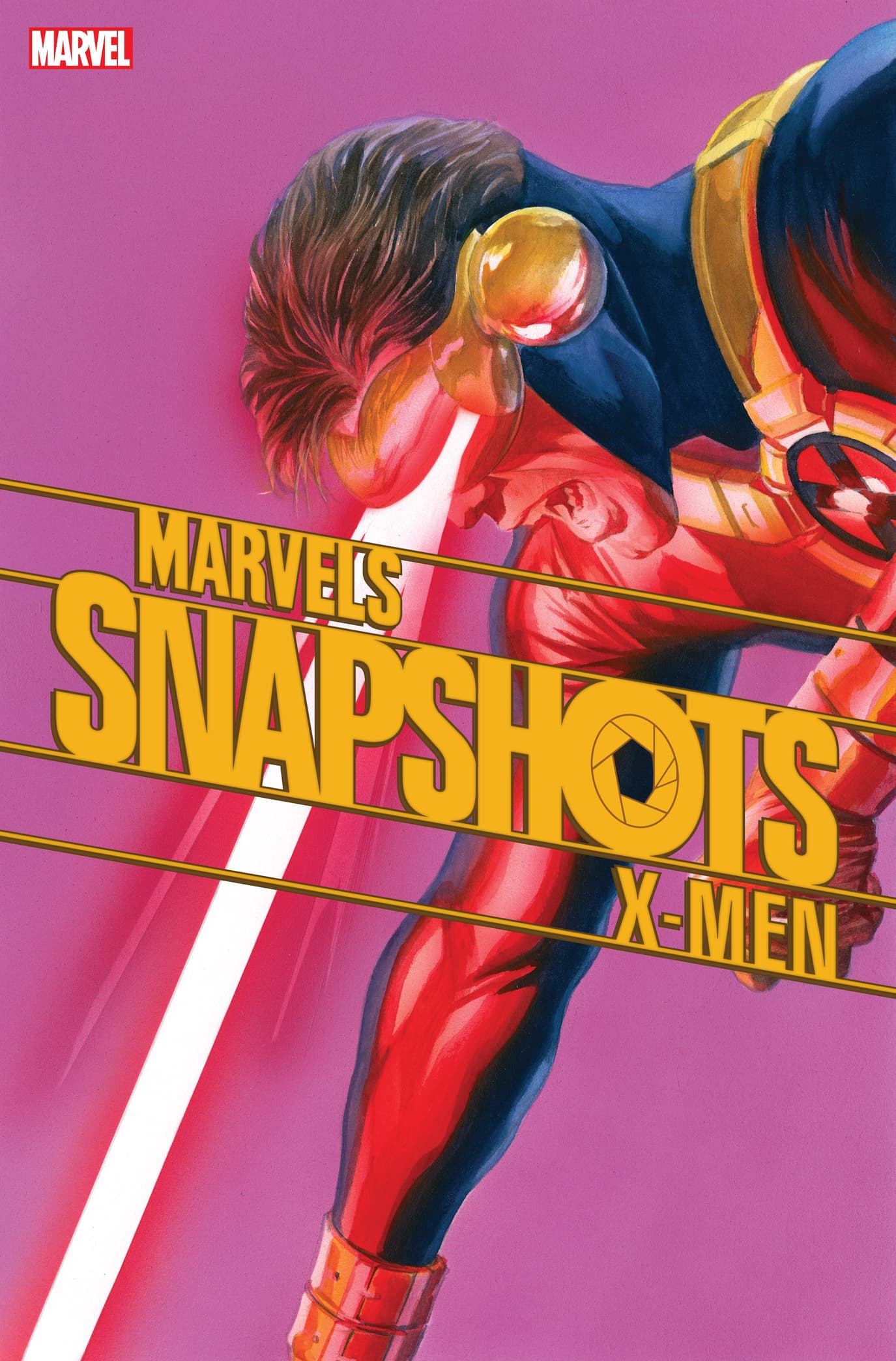 Pre-order the issue with your favorite local comic book shop right now, then pick it up on September 16! Be sure to ask about their current business policies to observe social distancing or other services they may offer, including holding or creating pull lists, curbside pick-ups, special deliveries, and other options to accommodate. Find and support your local comic book shop at ComicShopLocator.com or by visiting Marvel.com/LoveComicShops.
For digital comics, all purchases in the Marvel Comics app can be read on iPhone®, iPad® and select Android™ devices! Our smart-paneling feature provides an intuitive reader experience, ideal for all types of mobile device and tablet users! Download the app on iOS and Android now!
And for Marvel's most up-to-date release schedule for your favorite comics, visit Marvel.com/NewComics!
The Hype Box
Can't-miss news and updates from across the Marvel Universe!