Comics
Published November 20, 2019
Torunn Grønbekk Joins Jason Aaron as Co-Writer on 'Valkyrie: Jane Foster' in February 2020, CAFU Becomes Marvel Exclusive
Aaron, Grønbekk, and CAFU kick off a new story arc in 'Valkyrie: Jane Foster' #8!
Jane Foster, former Thor and current Valkyrie, has been going through a lot of changes -- and in February 2020, some of those changes will take place behind the scenes! Beginning with VALKYRIE: JANE FOSTER #8, Torunn Grønbekk will join Jason Aaron as co-writer for a new story arc, taking over for Al Ewing, who co-wrote issues #1-7 with Aaron. And in the same issue, CAFU will return -- this time as a Marvel exclusive artist!
Marvel.com spoke with CAFU, who has been providing art for the series since it began before handing the reins to Pere Perez for issue #6 (on sale Wednesday, December 11) and issue #7 (on sale Wednesday, January 15).
"Working for Marvel has always been one of my lifelong dreams. More than 10 years ago, I had the chance to make it a reality, and since then, I've been chomping at the bit to have the chance again to draw these characters that I've adored since I was a kid. Signing this exclusivity is something VERY SPECIAL for me!"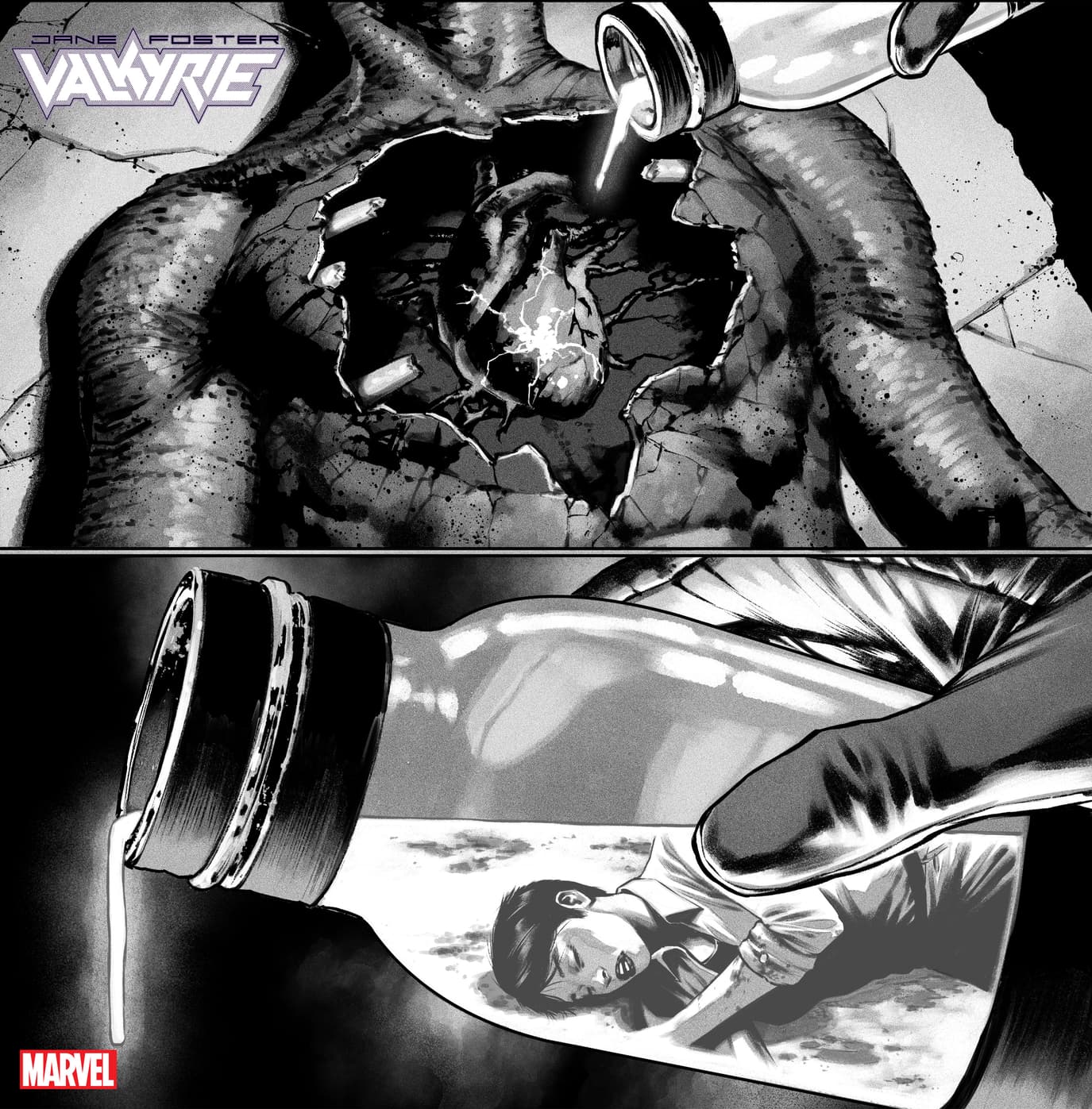 CAFU also provided a hint of what was to come in the new story arc: "Jason, Torunn, and myself are preparing something REALLY BIG. Valkyrie will have to face the biggest and most terrifying threat she's faced until now. I can't wait for people to read it!"
VALKYRIE: JANE FOSTER #8 marks the first collaboration between longtime scribe of everything Asgardian Aaron and Grønbekk, who expressed her excitement over working on this book in the coming months:
"For years, Jane Foster has been one of the most complex, compelling, and well-written characters in comics. It's not hard to see why she's one of the most cherished ones as well, or why she would have to be the one to take up the mantle of Valkyrie. The role flings her right back in the borderlands between the living and the dead, navigating through the mysteries of the worlds with the openness and courage only Jane can muster.

"I've loved seeing what Al and Jason have done with the book so far. They've kept the Jane I know and love, and given her such a unique set of abilities and challenges. She's still learning what it means to be Valkyrie, and we'll keep exploring that in the issues to come. We'll see how the job as Valkyrie affects Jane, how Jane, in return, can add her unique experiences to Valkyrie, and how she stands in her new role when meeting old friends."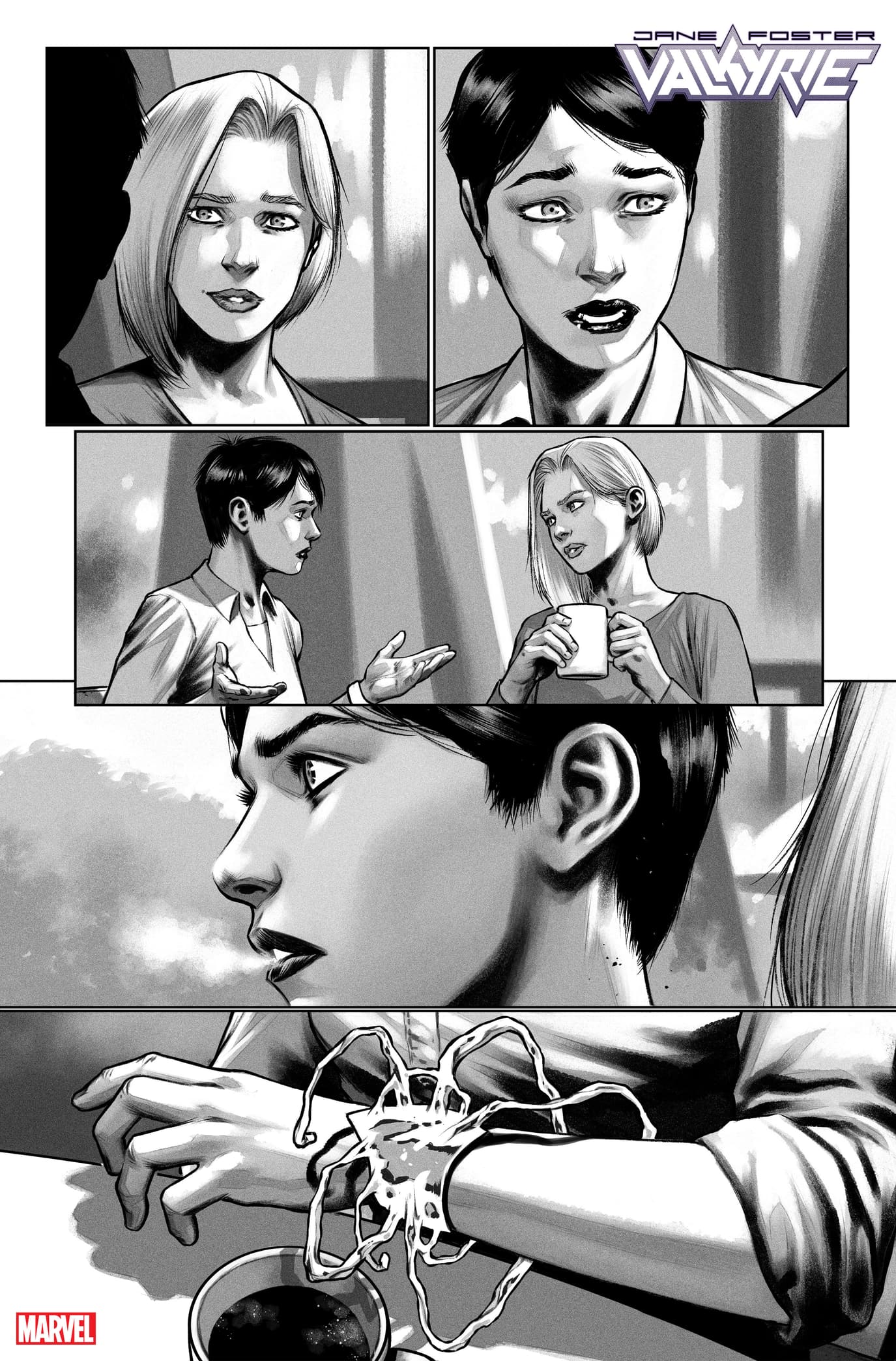 Grønbekk continued: "On a personal note, I'm endlessly excited to be working in this particular part of the Marvel Universe. I'm born and raised in Norway, and the myths and sagas of the old world were part of my daily life growing up. (I'm literally named after Thor. 'Torunn' means 'to love Thor.') I've read and loved every part of Jason's tremendous work on the Asgardian books over the past few years. I couldn't be happier to now be writing Jane -- my favorite Thor! -- and bring her to yet undiscovered parts of the Nine Realms. I can't wait to see where it takes us."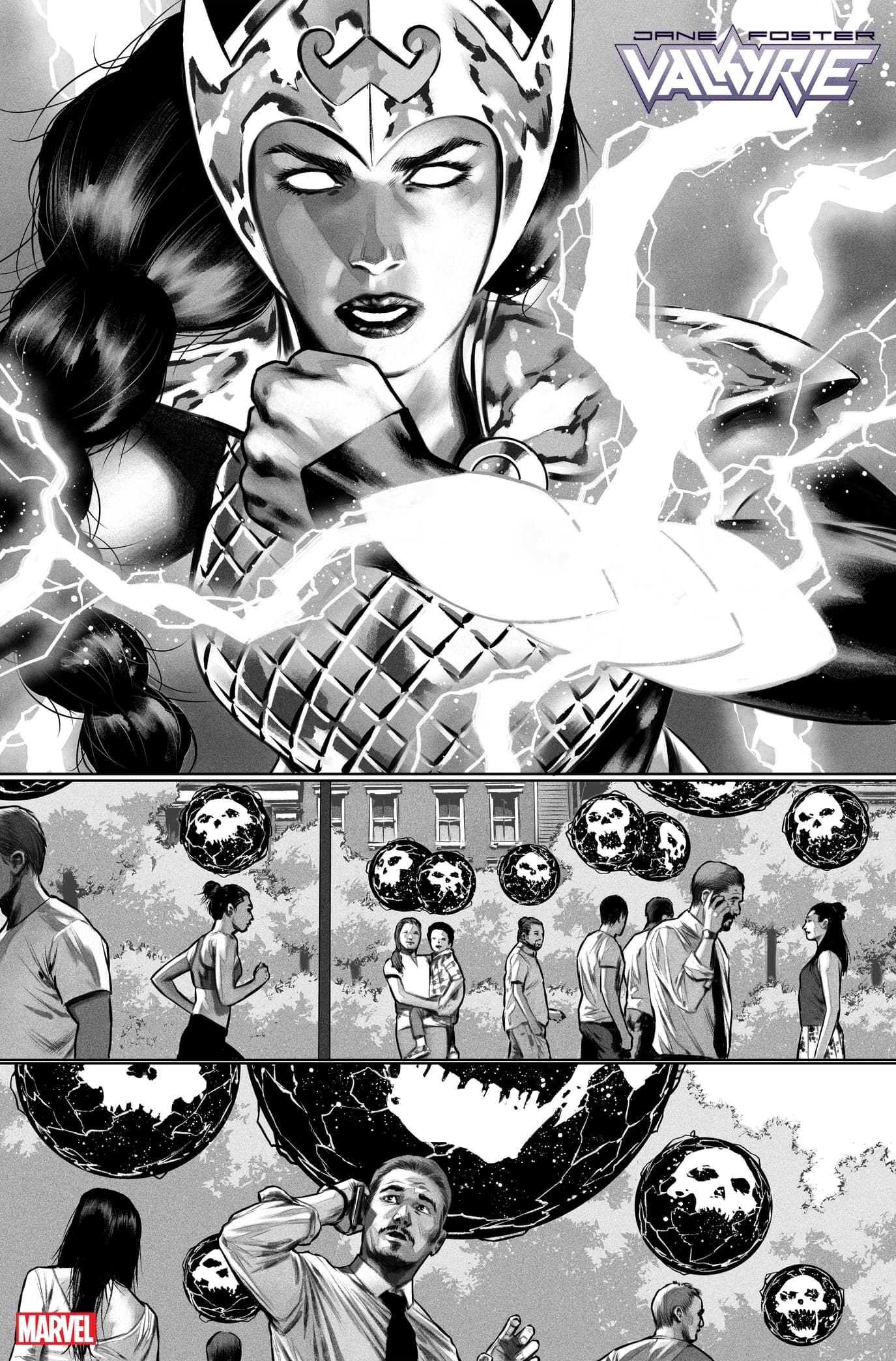 Jane Foster's new journey as Valkyrie ventures on with a new co-writer at the helm of VALKYRIE: JANE FOSTER #8, coming in February 2020! Stay tuned to Marvel.com for more news about all upcoming comic releases!
The Hype Box
Can't-miss news and updates from across the Marvel Universe!