Comics
Published April 15, 2021
Prepare for the Arrival of 'X-Corp'
Look inside issue #1 with writer Tini Howard!
KRAKOA IS FOR CLOSERS!
The deals have been made. Mutantkind is safe on Krakoa. As the REIGN OF X continues, what are the wants of the mutants who have everything? Leading the charge is X-CORPORATION, headed by CXOs Monet St. Croix and Warren Worthington, a duo as cutthroat and ruthless in the boardroom as they are on a battlefield. But X-Corp needs more than just its figureheads. As Monet sets out to staff their team with some of the brightest and most deviant minds in mutantkind, Warren finds himself in a tense meeting with one of Krakoa's first allies who wants to know the truth: on Angel's wings, will X-Corp crash or soar?
Start the story at your local comic shop on May 12 with X-CORP #1!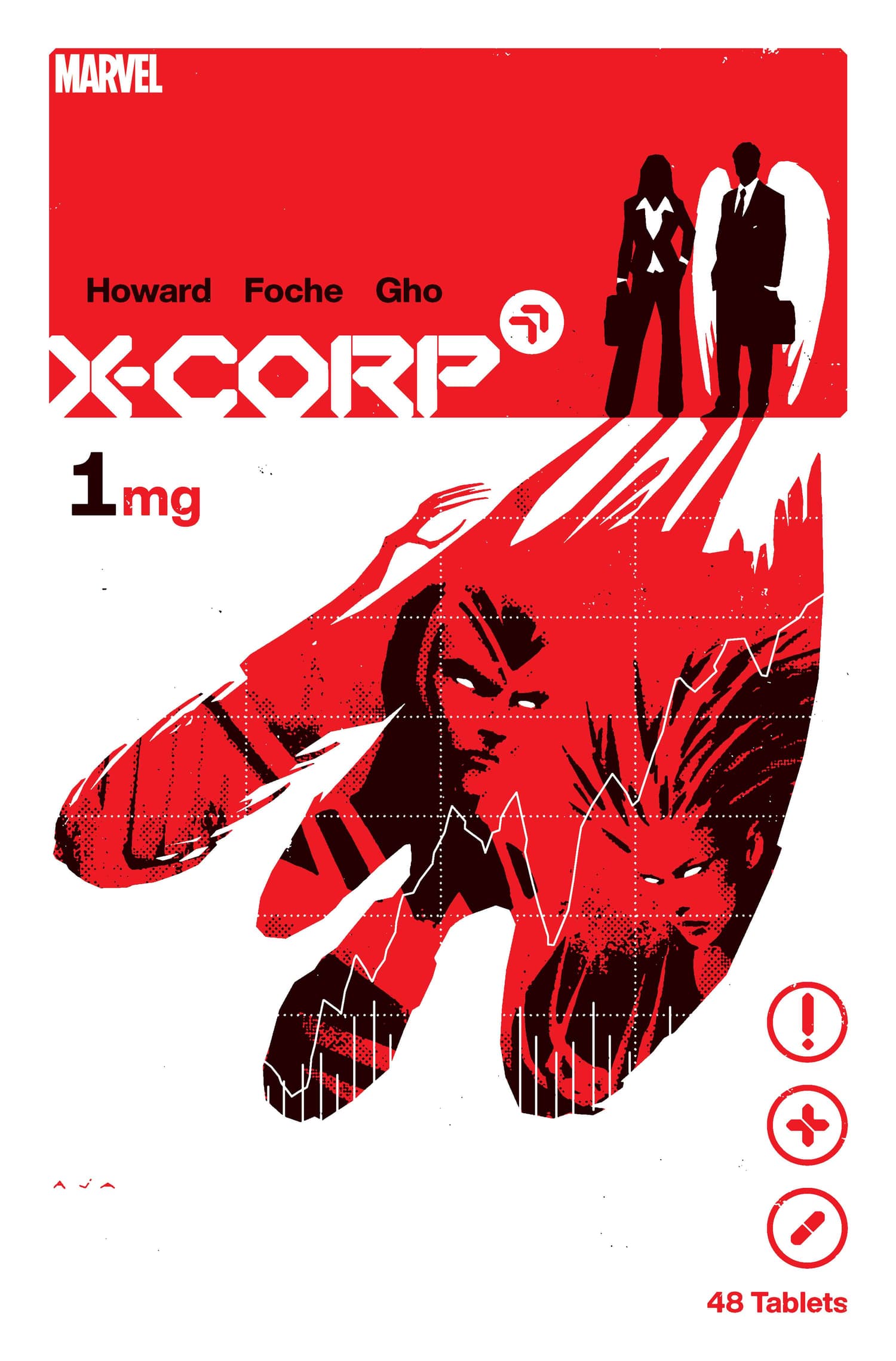 In an exclusive interview with Polygon, writer Tini Howard teased the fascinating character dynamics that are set to kick off the series. "Part of this game of writing comics is finding characters to put together in new and interesting situations, who compliment each other in ways that are brand new but with a classic, 'they shoulda done that sooner' feel. M and Angel are that to a 'T'—while it's seemingly easy to say which one is the 'good cop' and which is the 'bad cop,' the truth is they've each got that war going on internally. They've both got incredible business acumen and a lot of power and trust in them. They're even both incredibly threatening—but they're also trying to position themselves as ambassadors of the most benevolent race on the planet—it's a challenge."
Look inside the issue right here!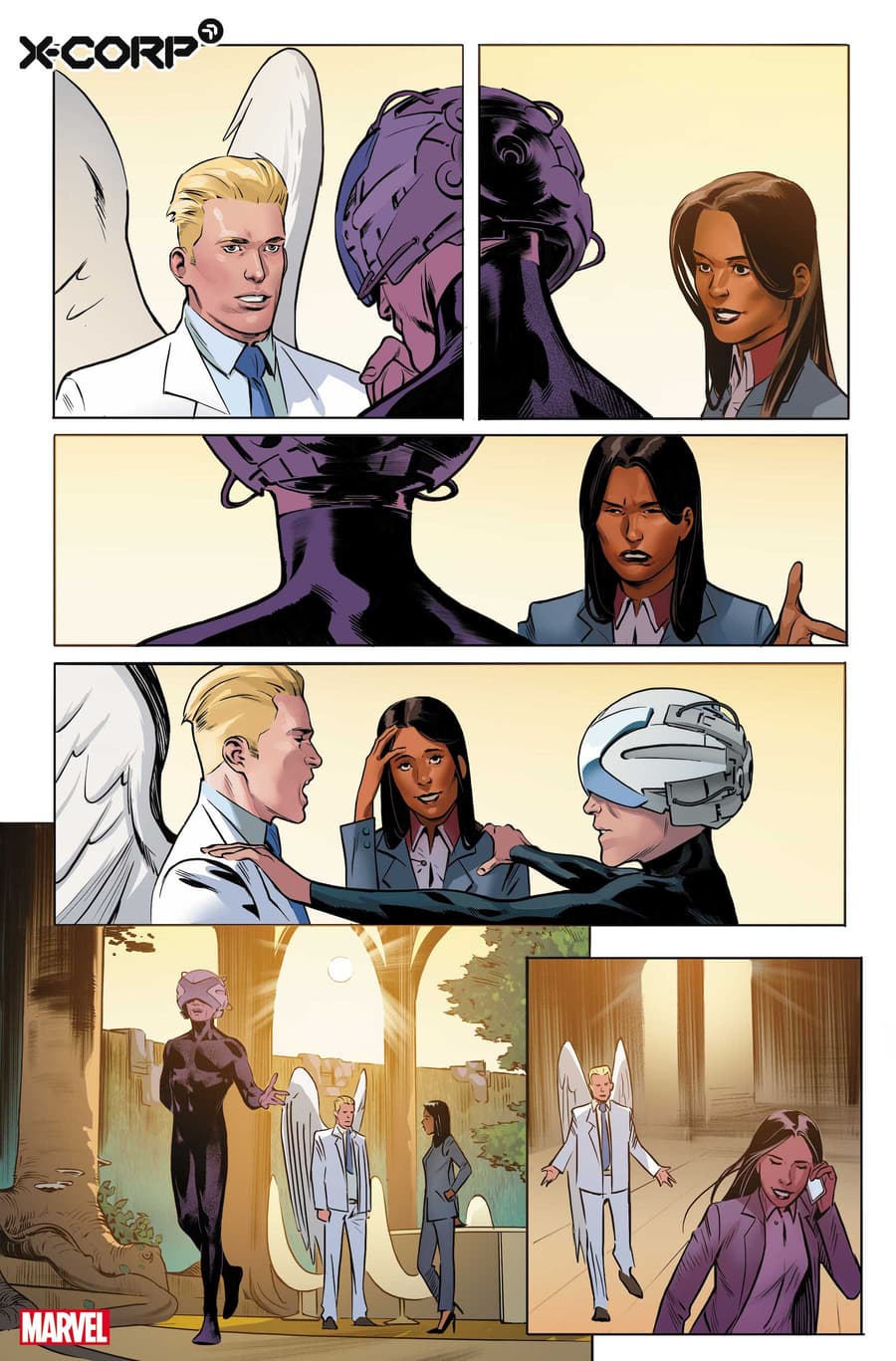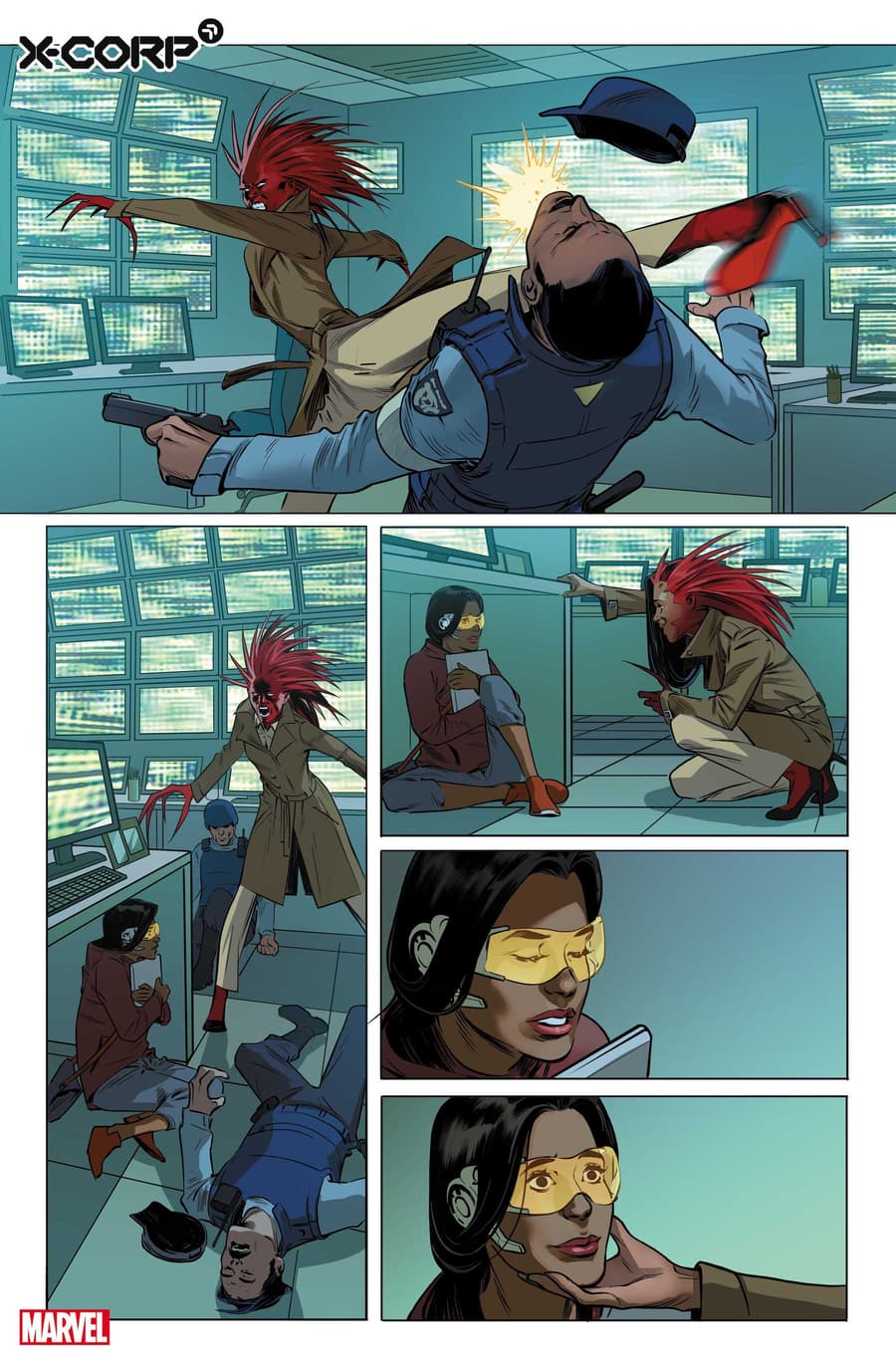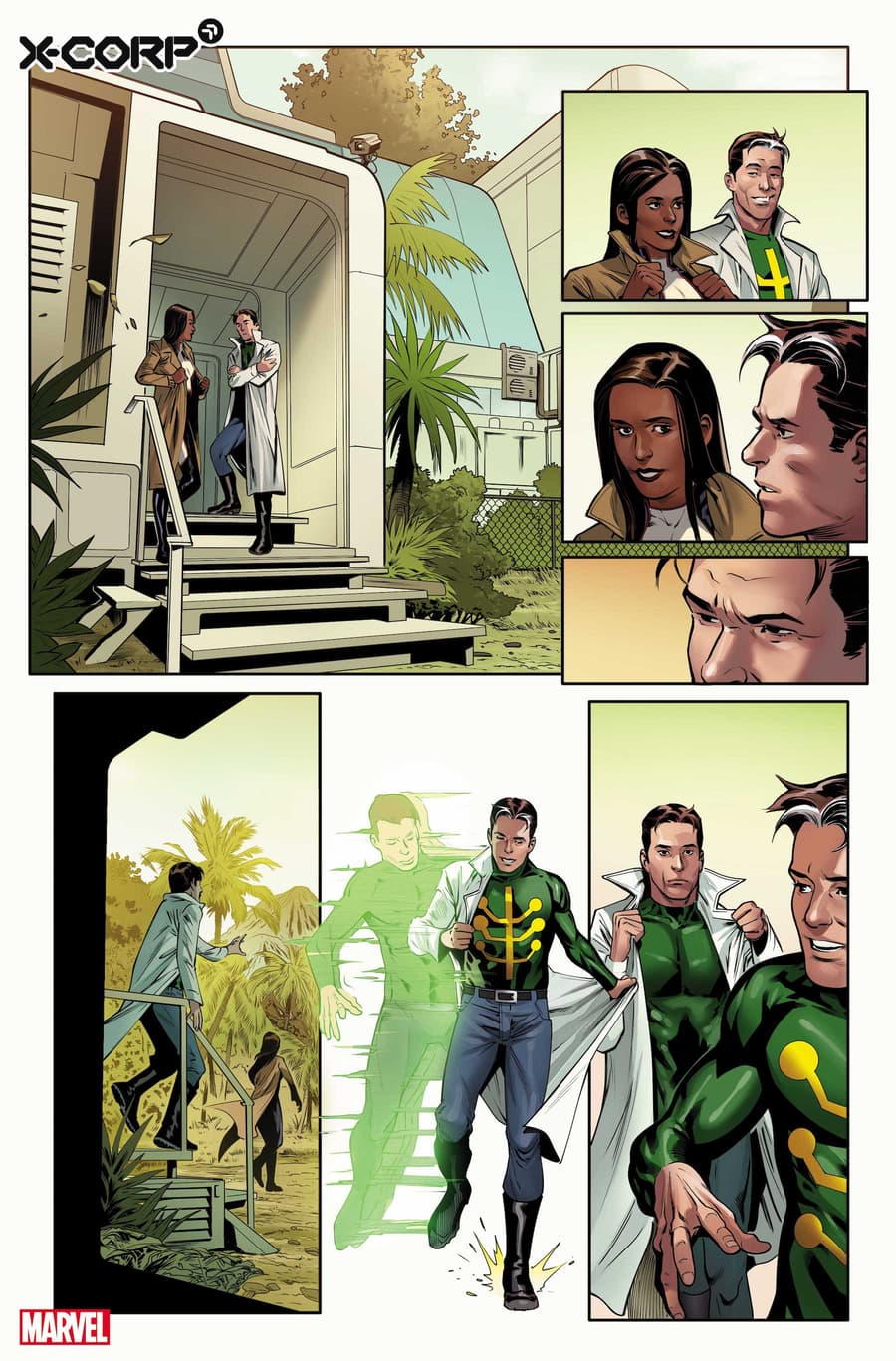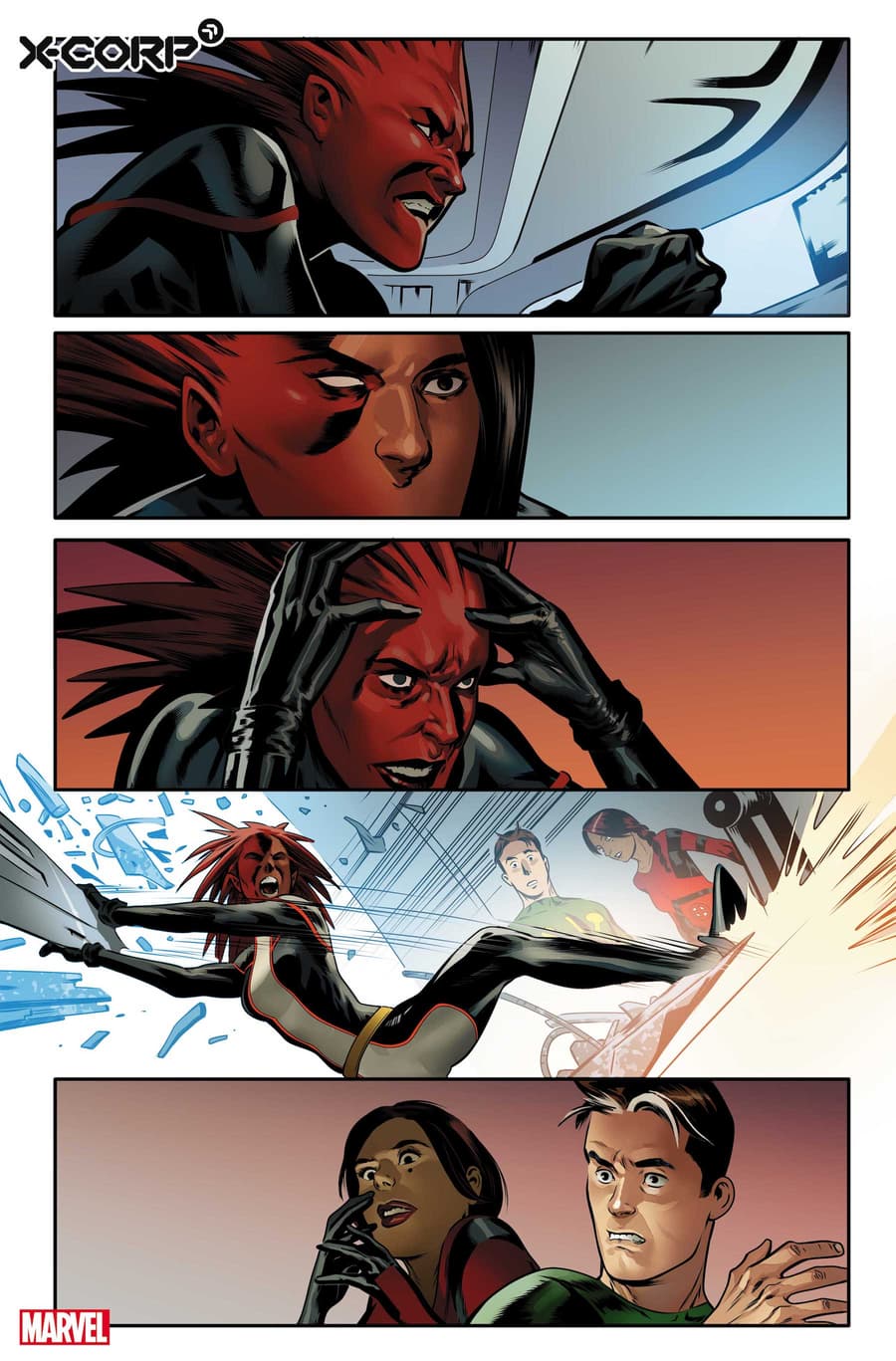 The Hype Box
Can't-miss news and updates from across the Marvel Universe!