Comics
Published May 19, 2021
Hellfire Gala Previews and Predictions: New Mutants
Find out what's in store at the Gala in 'New Mutants' #19!
On June 16, the New Mutants will attend Krakoa's social event of the year: the Hellfire Gala. But it might be an awkward occasion for the second generation of Charles Xavier's students. The Hellfire Gala is a celebration of the Hellfire Trading Company, which is largely run by the White Queen, Emma Frost. During the New Mutants' earliest years at Xavier's school, Frost and her Hellfire Club were their enemies. Now, there are few mutants more instrumental to the success of Krakoa than Frost. And if there are any lingering feelings of resentment then the New Mutants had better get over them.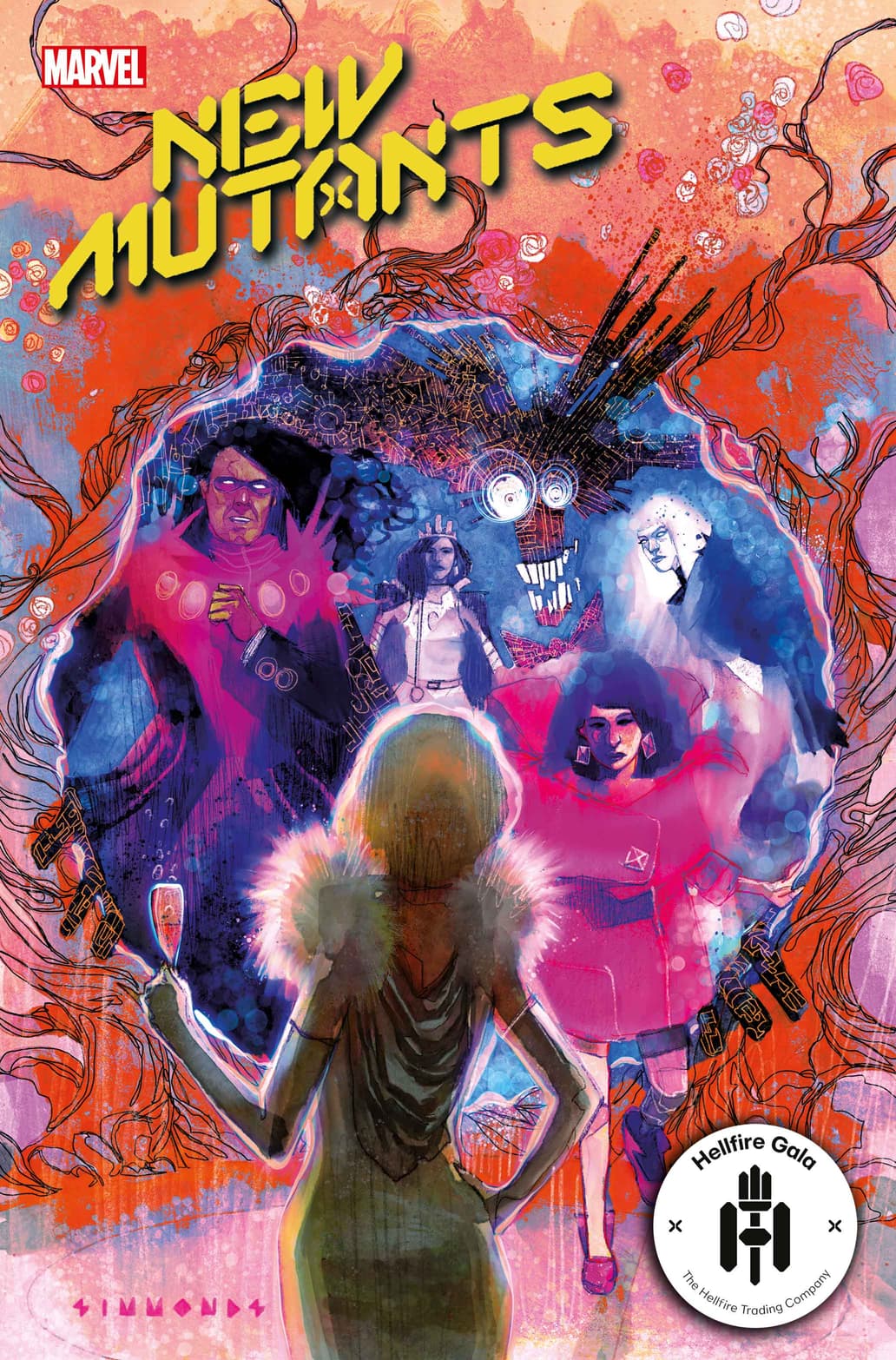 The founding of Krakoa has helped heal the divide between many former enemies. Magneto and Xavier are closer than ever, while even the likes of Mister Sinister, Apocalypse, and Exodus have been welcomed into the fold. Therein lies the problem, because not every enemy is looking for redemption and acceptance. Case in point: Amahl Farouk, AKA the Shadow King. He is the serpent in their midst. Under the nose of the New Mutants, Farouk has begun "mentoring" a group of young mutants for his own ends. He's even been able to manipulate Rahne Sinclair, AKA Wolfsbane.
Rahne has proven to be vulnerable because she's still mourning the death of her son, Tier. Rahne and her late lover, Hrimhari, sired Tier years after their first encounter during The Asgardian Wars. Through Hrimhari, Tier had Asgardian heritage in addition to his mutant gifts. Tragically, Tier was murdered by Strong Guy during a battle for Hell's throne. In many ways, Rahne has never fully recovered from that loss.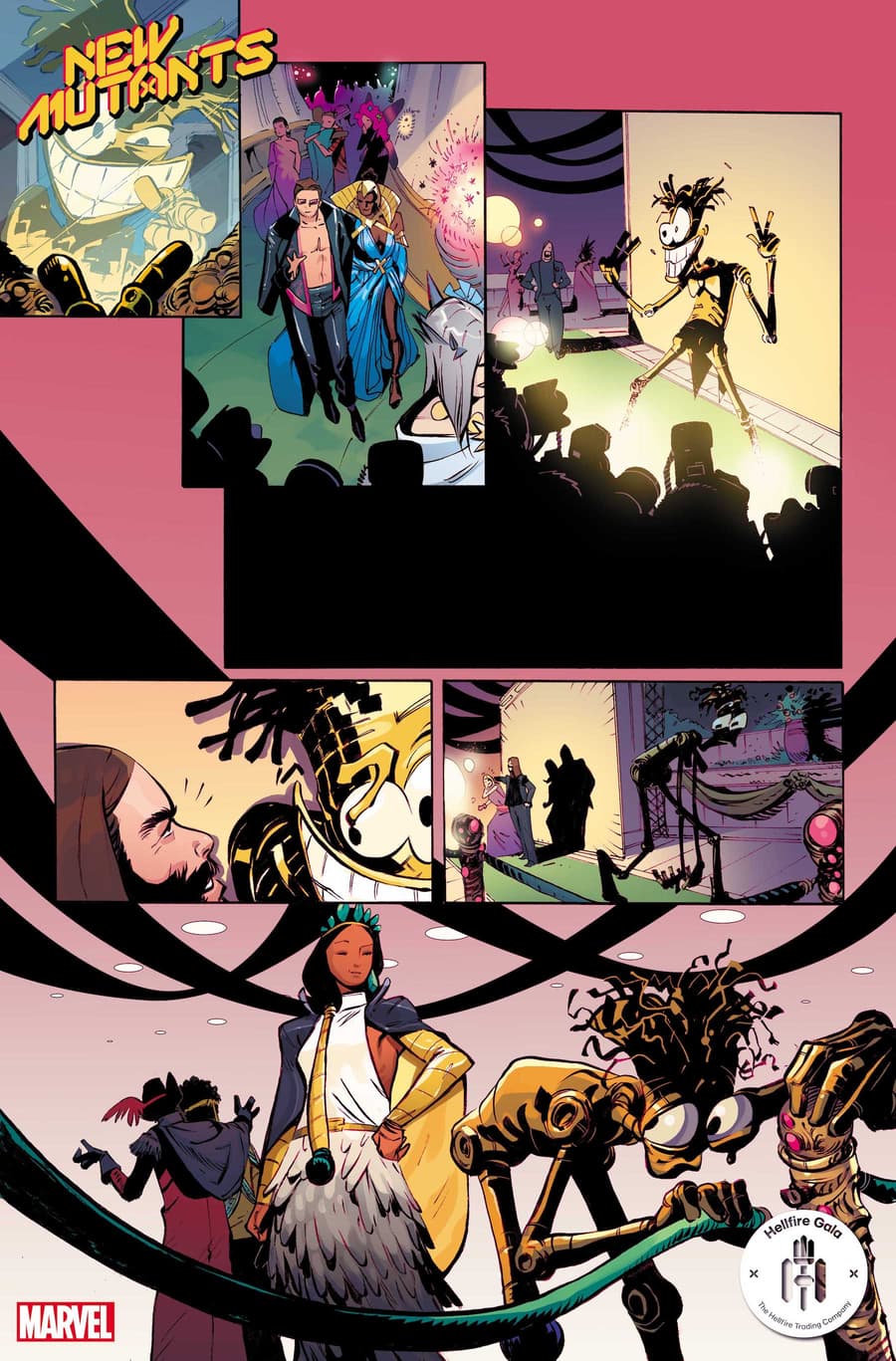 Thanks to the Resurrection Protocols, Rahne had hoped to be reunited with her son. However, X-Factor and the Five have refused to bring Tier back because they believe he is still alive somewhere. Intriguingly, Tier's Cerebro backup was active three months ago, but no one can locate him. This suggests that he might truly be out there, if only Rahne could find him.
While Rahne struggles with her personal tragedy, her friend, Doug Ramsey (AKA Cypher), has had unexpected joy come into his life. Bei the Blood Moon, one of the Swordbearers of Arakko, married Doug in an impromptu wedding. Much to their mutual surprise, Doug and Bei have genuine feelings for each other. So much so that Bei sided with Krakoa against her own people, and now resides on the island with her husband. The downside is that Doug's best friend, Warlock, has been noticeably keeping his distance since their return. Doug and Warlock have been so close that at times it's hard to tell where one ends and the other begins. Bei may not have intended it, but her presence has disrupted Doug and Warlock's deep bond.
The other lingering crisis for the New Mutants centers around Xi'an Coy Manh, AKA Karma. Years ago, Xi'an was forced to slay her evil sibling, Tran, and absorb his life force into her body. Now, Xi'an has felt Tran's influence in her body and she may have found a way to separate them from each other. The catch is that it would require Xi'an to die and be reborn through the brutal Krakoan crucible ritual.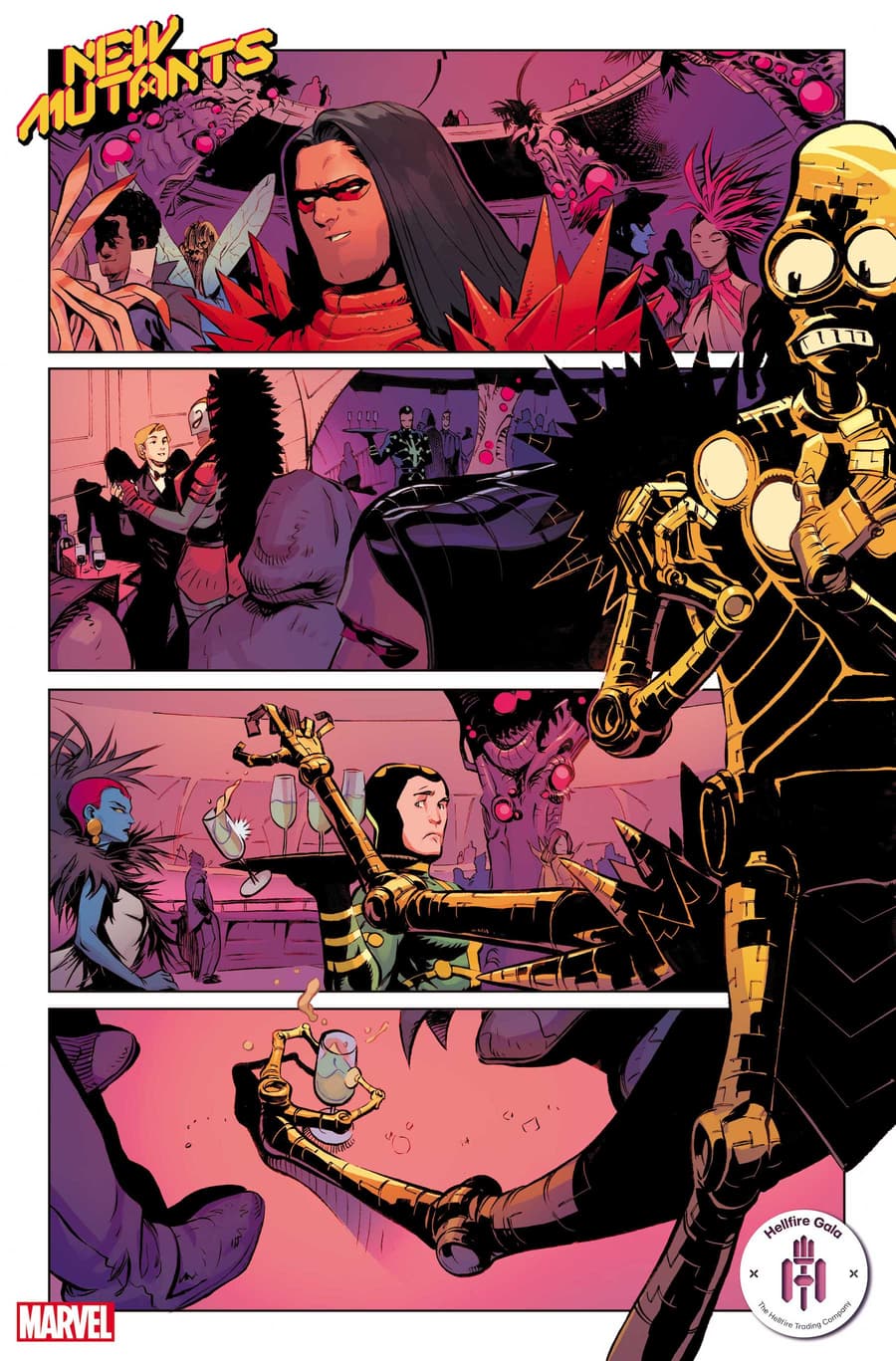 Is it any wonder that the team badly needs an excuse to party? Fortunately, designer Alex Lins has taken it upon himself to make the New Mutants look their best. Foremost among his designs is Magik's stunning dress, which seems to emulate hellfire draped around her body. Dani Moonstar and Xi'an also have visually unique outfits that don't follow the fashion trends of this year's gala. Their teammate, Warpath, has chosen a look that combines elements of his costume with a stylish suit.
Even Warlock is getting in on the act. He doesn't have much use for clothing, but Warlock has used his malleable techno-organic flesh to create an oversized bow tie for himself. He seems quite pleased with it.
It's going to be a grand party. But the good times won't last long. One of the team may not make it there before vanishing without a trace. And considering that Frost has invited Krakoa's political enemies to Krakoa for the event, there's no telling what's going to happen.
What will happen to the team during the Hellfire Gala? Find out on Wednesday, June 16 when NEW MUTANTS #19 hits comic book stores!
The Hype Box
Can't-miss news and updates from across the Marvel Universe!