Comics
Published May 20, 2021
Hellfire Gala Previews and Predictions: X-Corp
See what to expect as CXOs Monet and Angel enter the Gala!
Who's ready to change the world? On Wednesday, June 16, X-Corp will be making its mark at Krakoa's social event of the season: the Hellfire Gala.
Emma Frost's Hellfire Trading Company has amassed a great deal of power and influence thanks to Krakoa's wonder drugs. But X-Corp is poised to move beyond pharmaceuticals and lead the world into a new era of mutant technology. The possibilities are endless, and X-Corp's work has only just begun.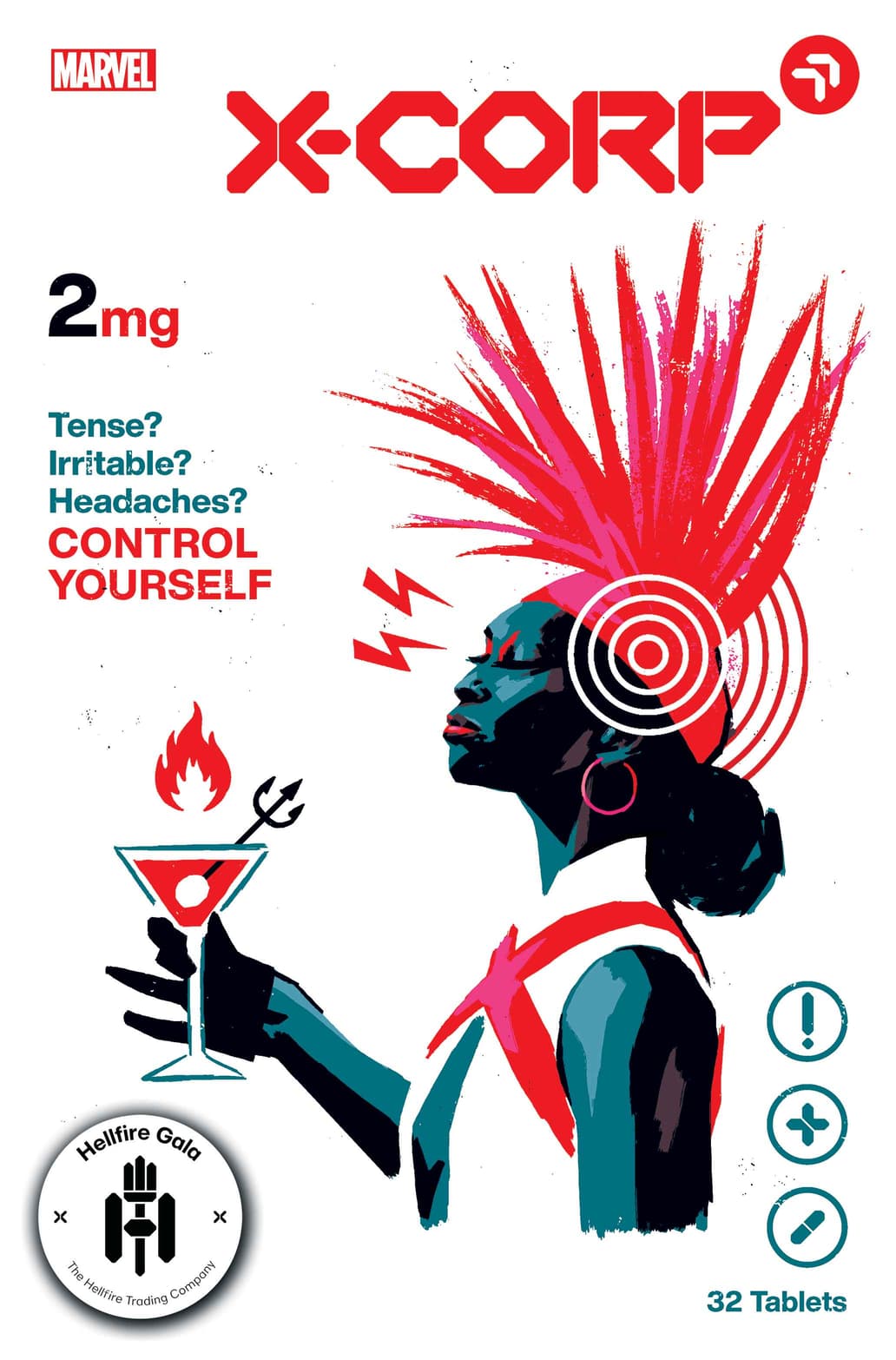 The original incarnation of X-Corp was created by Sean Cassidy, AKA Banshee, as a way for mutants to police themselves. Banshee also recruited a few of his former students, including Monet St. Croix, to serve alongside him. When the first incarnation of X-Corp fell to internal sabotage, Monet remained with the rebranded X-Corporation as it refocused on advocacy for mutant rights. Warren Worthington III, AKA Angel, also became involved with X-Corporation at that point. And until the M-Day incident, X-Corporation was poised to become one of the world's leading companies.
Now, thanks to the mutant nation of Krakoa, X-Corp lives again with Angel and Monet as the co-CXOs and the public faces of the company. It's also fitting that the pair share an affliction. When Monet becomes angry, she transforms into her Penance form. Angel can also transform into his Archangel incarnation, but he seems to have a better handle on his darker side at the moment.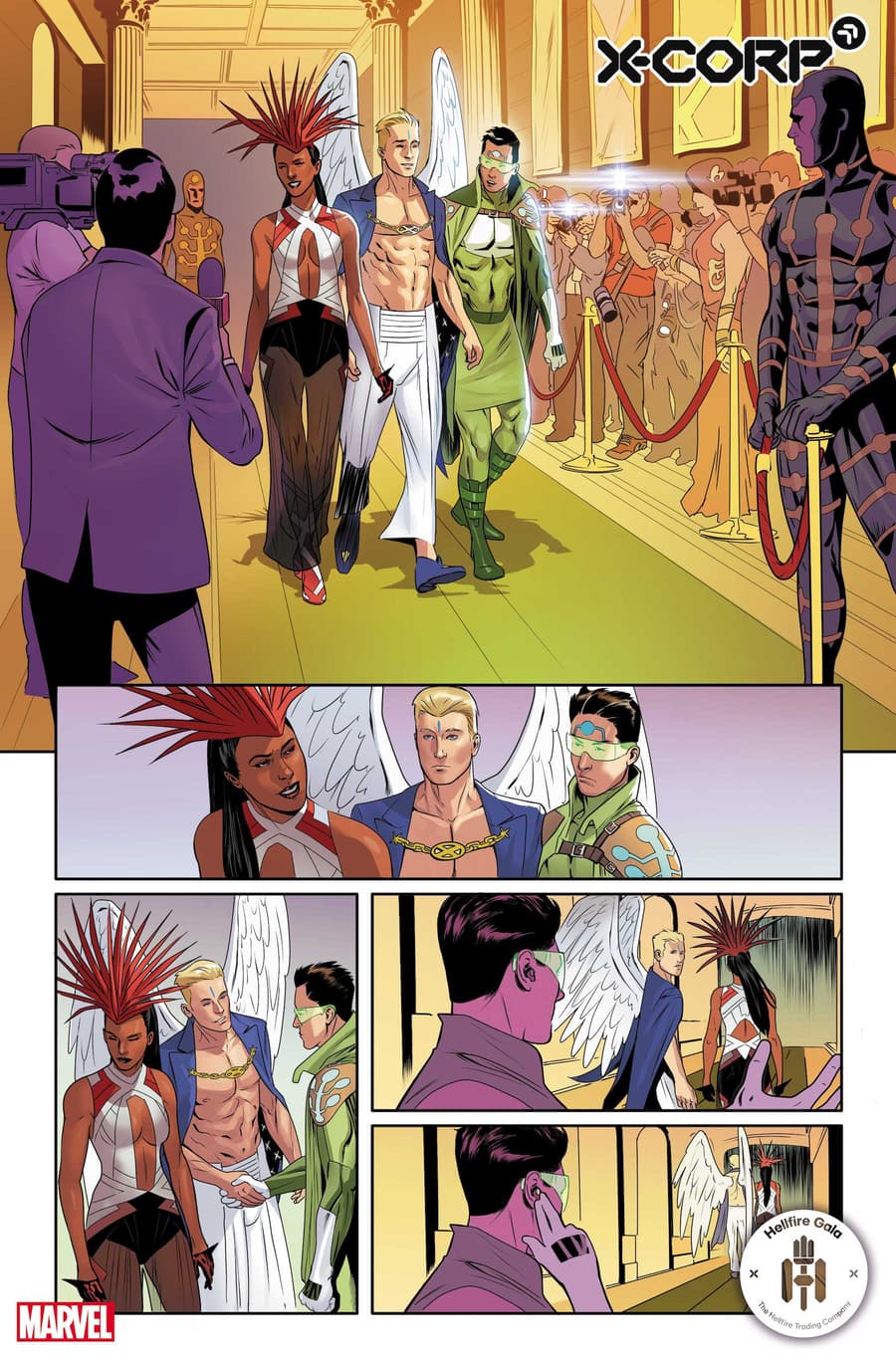 So far, Monet has taken the lead by recruiting her former X-Factor teammate, Jaime Madrox, to rejoin X-Corp as one of its leading scientists. Monet also personally hired the mutant technopath, Trinary, to be a member of X-Corp's board despite her criminal history. Trinary was previously a member of Jean Grey's X-Men Red team, but she's been largely guided by self-interest in the past. Trinary is an excellent thief, and her powers have already uncovered an attempt to sabotage X-Corp and extort them for money.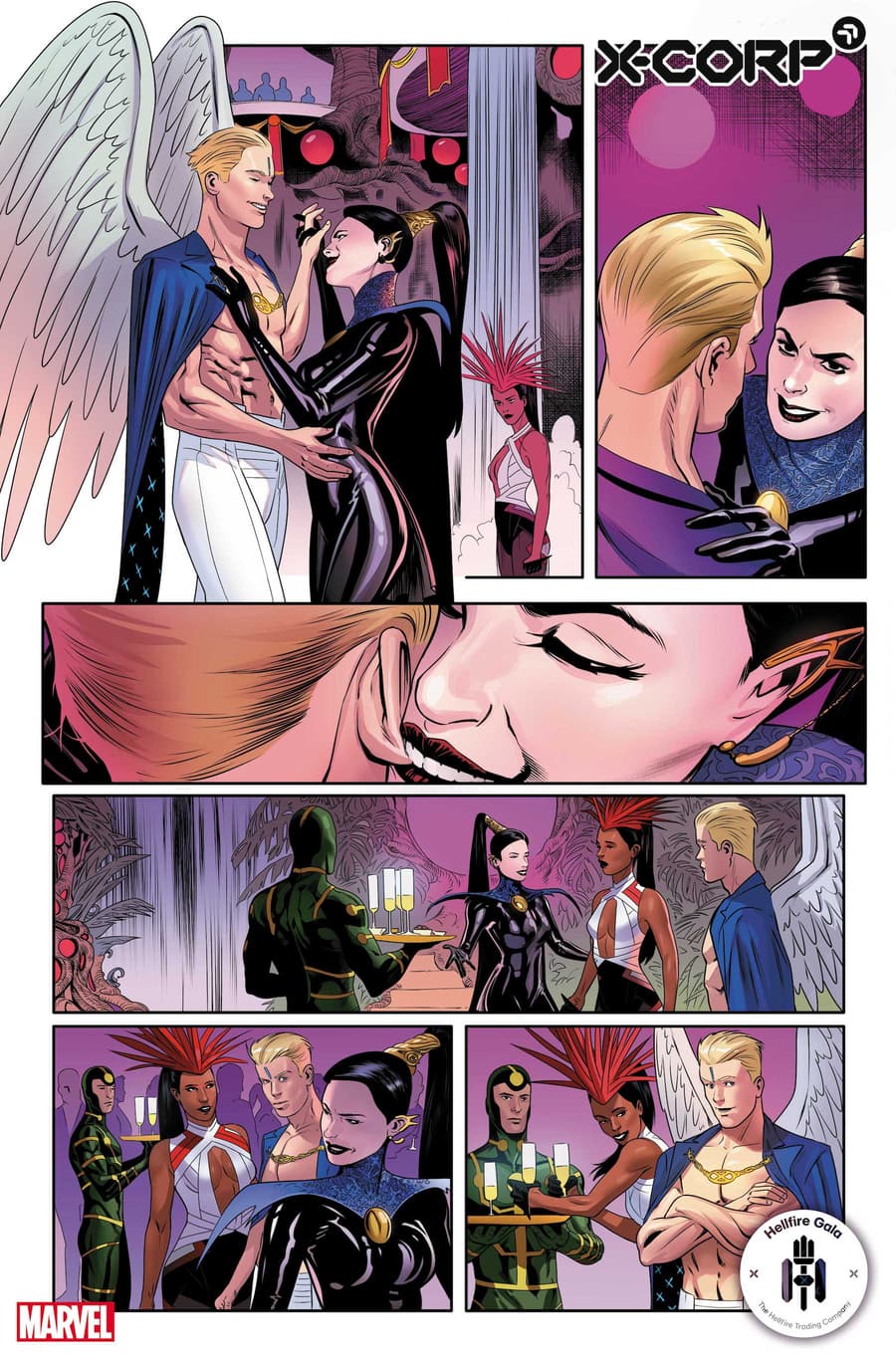 A few human power players have already made their move against X-Corp and destroyed their lab in the Savage Land...along with several duplicates of Jamie. Regardless, the public debut of X-Corp's mobile headquarters made quite an impression as it saved Angel's life and easily eluded anti-mutant forces in Brazil. This has created a palpable excitement in the human stock markets in anticipation of a potential X-Corp IPO.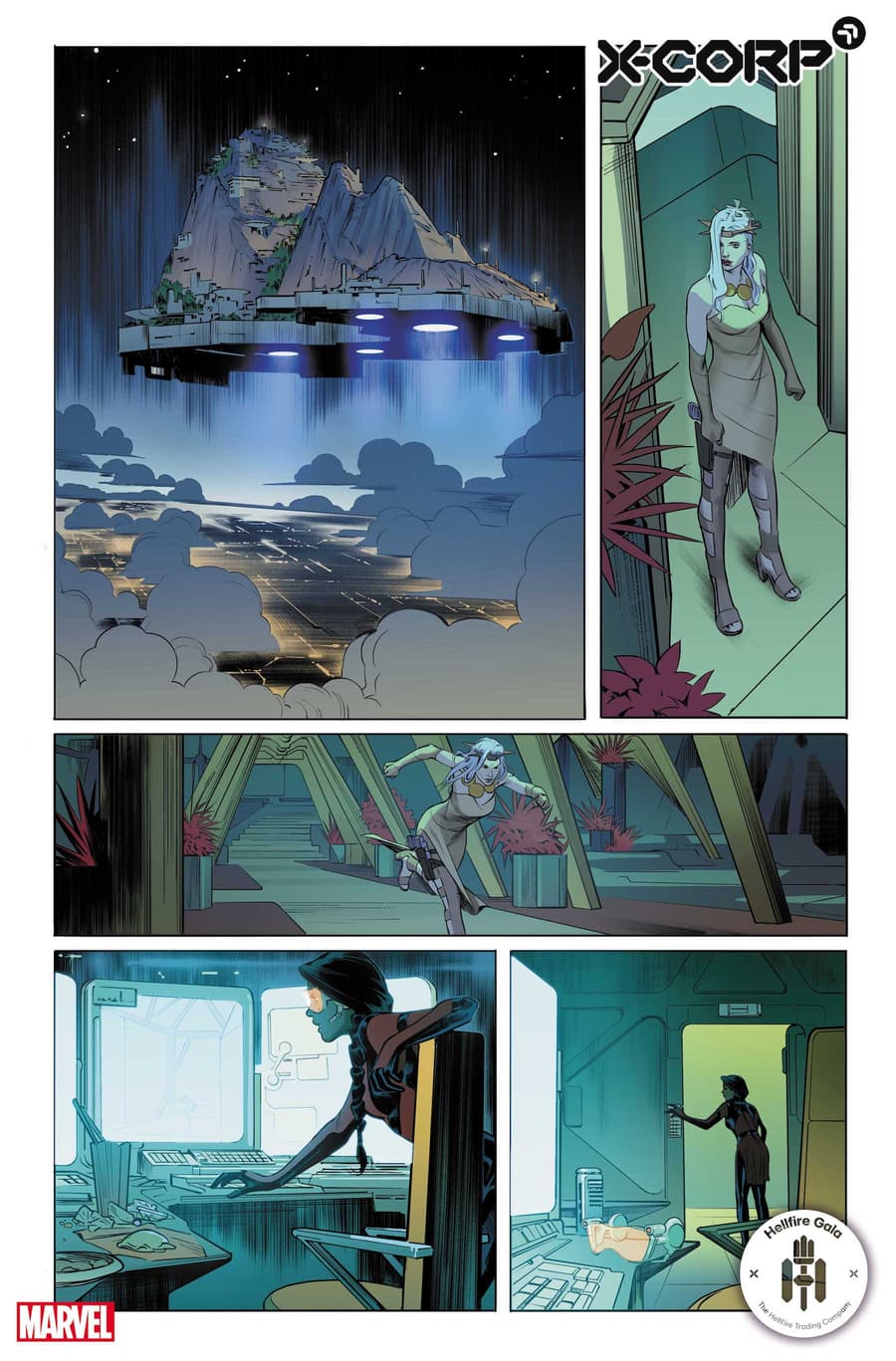 At the Hellfire Gala, Angel and Monet are largely using the opportunity to network and to recruit new members for the board. Naturally, they turned to designer Russell Dauterman to craft their outfits for the occasion.
Angel is not only following the bare chest trend, he's going without any kind of shirt at all. Instead, he'll be wearing a cape that allows his wings to move freely. Among his own kind, Angel no longer has to painfully fold his wings to pass as human. The white and blue colors of his outfit also give him an even greater angelic appearance.
Monet's Hellfire Gala costume is a bit flashier. The red headdress is a visual reminder of Monet's inner Penance form, and it also goes with the dashes of red throughout her outfit. It's a fearless design that seems to be a good fit for a bold leader. Monet is a powerful mutant, and she's not afraid to show off that power.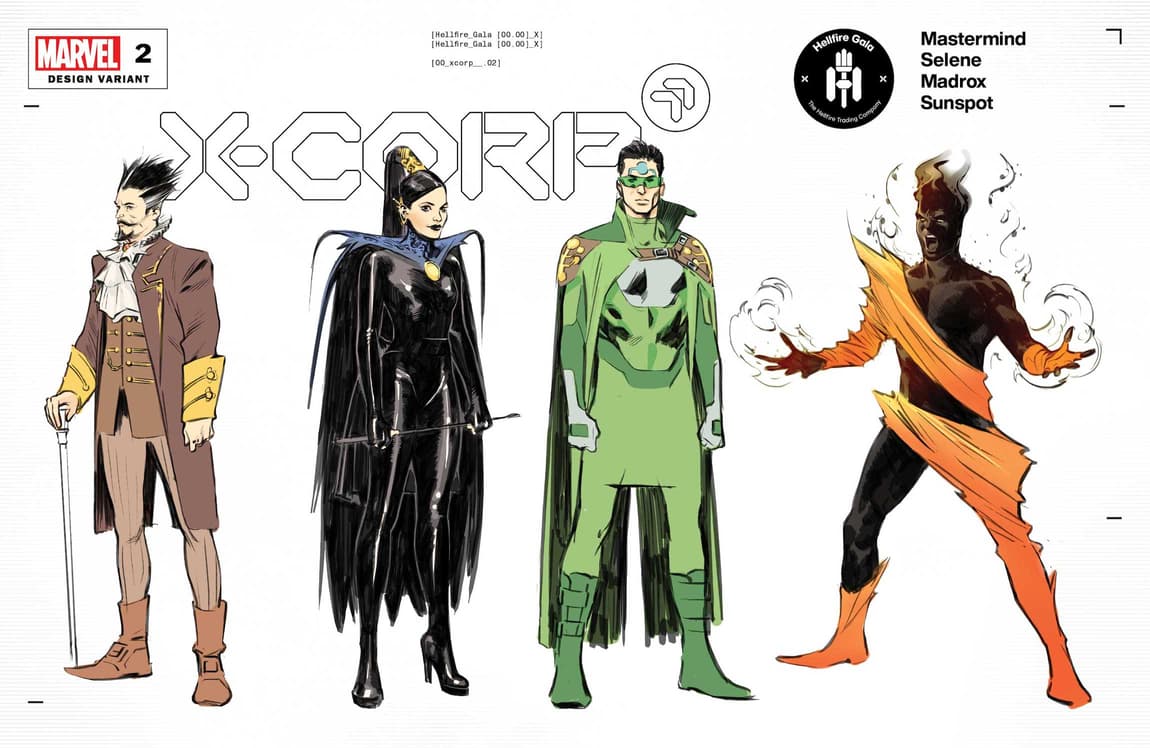 While Angel and Monet are likely to be very popular on the dance floor, they should also watch their backs. X-Corp has already made some very vindictive enemies. And those enemies may not be able to resist using the Hellfire Gala as an opportunity to strike back.
What will happen to Angel and Monet at the Hellfire Gala? Find out in X-CORP #2 on Wednesday, June 16!
The Hype Box
Can't-miss news and updates from across the Marvel Universe!