Comics
Published May 6, 2019
X-Men Seminal Moments: Mark Waid and 'Age of Apocalypse'
Stalwart Marvel Comics writer Mark Waid weighs in on one of the most legendary stories in merry mutant history!
In 1995, everything changed for the X-Men. Because that's the year they entered the AGE OF APOCALYPSE.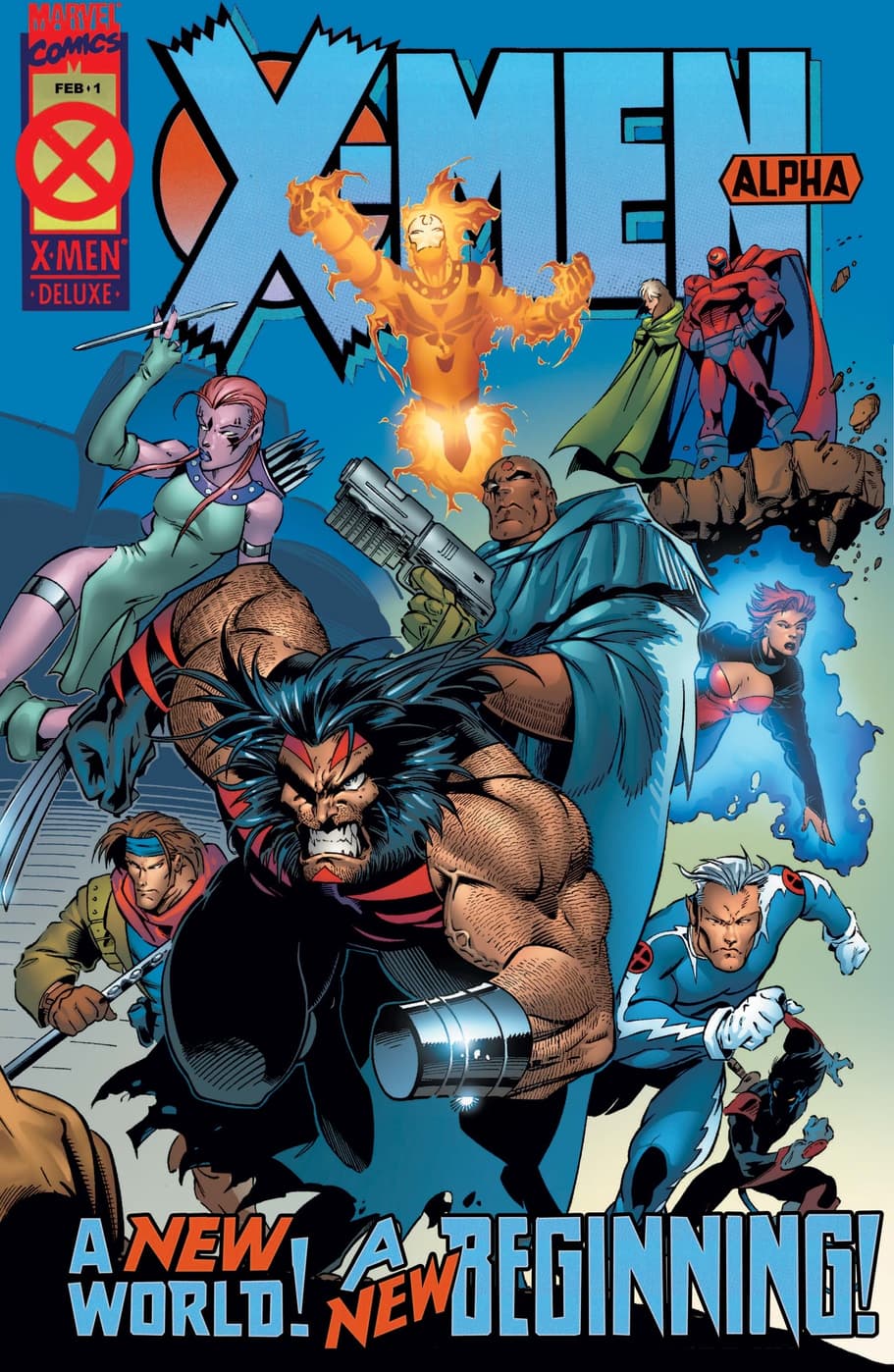 It all began with the re-emergence of Charles Xavier's disturbed, but incredibly powerful son, David Haller. In an attempt to kill Magneto 20 years in the past, the mutant also known as Legion accidentally killed his own father in the pages of X-MEN #41. This caused a spasm through time that changed the landscape of history.
Immediately following the release of X-MEN #41, every book in the X-verse changed to reflect the new history. Gone were the likes of UNCANNY X-MEN, GENERATION X, and X-FACTOR to be replaced by a group of limited series' including X-CALIBRE, GAMBIT AND THE X-TERNALS, GENERATION NEXT, ASTONISHING X-MEN, AMAZING X-MEN, WEAPON X, FACTOR X, and X-MAN, though the whole thing kicked off with the X-MEN: ALPHA and ended with X-MEN: OMEGA one-shots.
This new reality showed exactly how important Charles Xavier's presence was for the growing mutant race. With him gone, Magneto decided to carry on his friend's dream of peace between man and mutant. He even began a group called the X-Men to honor Charles!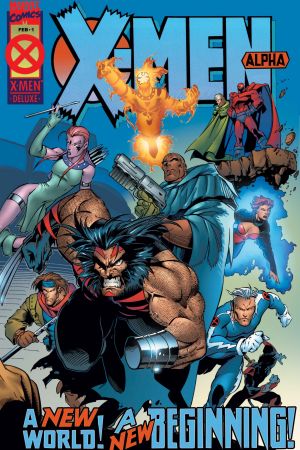 X-Men: Alpha (1995) #1
published

added to marvel unlimited

writer

letterer

penciller

editor

inker

penciller (cover)

colorist
What is Marvel Unlimited?
Meanwhile, the ancient mutant villain Apocalypse had been keeping tabs on this situation and decided to use the opportunity of Xavier's death and the chaos of the mutant community to launch his plans for world domination. Though the nascent X-Men fought valiantly against Apocalypse and his forces, the villain still succeeded, took control, and put into motion a plan that led to the deaths of millions of humans as mutants became the rulers of the planet.
Most of the limited series revolved around mission-specific groups formed by Magneto to continue their guerrilla war against Apocalypse. Along the way, readers got to not only see how these new circumstances changed their favorite characters, but also meet new ones like Blink and X-Man, who became incredibly popular at the time.
Given his already temporally complicated nature, Bishop—who had been present for Legion's accidental killing of Xavier—made his way to the Age of Apocalypse, but knew that this new reality was wrong. Thanks to information he eventually remembered, Magneto's fortitude, X-Man's power, and the combined efforts of the X-Men, Destiny and Illyana Rasputin managed to send Bishop back in time where he stopped Legion from making the biggest mistake in history, thus resetting the time line and all those titles!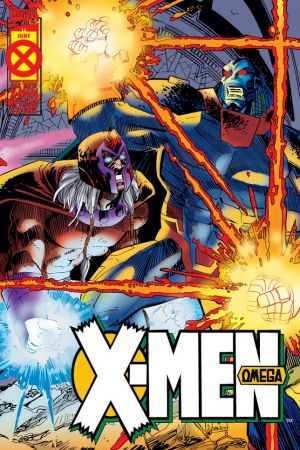 X-Men: Omega (1995) #1
published

added to marvel unlimited

writer

letterer

penciller

editor

inker

colorist

penciller (cover)
What is Marvel Unlimited?
The Age of Apocalypse proved so popular that several prequels came out, like X-MEN CHRONICLES and a pair of TALES FROM THE AGE OF APOCALYPSE one-shots. A few years later, when the alternate-reality exploring title EXILES launched in 2001, Blink from the Age of Apocalypse was one of the leads. The Sabretooth from her world also eventually became an important part of that tale.
Other characters like Sugar Man, Dark Beast, X-Man, and Holocaust managed to find their way to Earth-616 and continue to make waves to this day. Just check out the recent UNCANNY X-MEN and AGE OF X-MAN series for proof!
Even with all of that activity, the reality itself seemed dead and gone until 2005 when Marvel celebrated the tenth anniversary with a one-shot and a six-issue X-MEN: AGE OF APOCALYPSE series. This eventually opened the gates for THE DARK ANGEL SAGA in UNCANNY X-FORCE that dug deeper into the post-OMEGA world and also laid the groundwork for a 14-issue ongoing AGE OF APOCALYPSE series in 2012-2013. Since then, the universe has popped up in the X-TERMINATION crossover, SECRET WARS, and the aforementioned UNCANNY and AGE OF X-MAN tales!
Read these issues and more on Marvel Unlimited right now!
The Hype Box
Can't-miss news and updates from across the Marvel Universe!