Comics
Published August 18, 2021
The Previous Trials of Magneto
Prepare for 'X-Men: The Trial of Magneto' #1 with a look at the Master of Magnetism's earlier trials for his crimes!
The Scarlet Witch is dead, and the early evidence is pointing towards her "father," Magneto. But despite their warm reunion at the Hellfire Gala, Wanda Maximoff is...or was...not Magneto's daughter. Their relationship has always been complex, but even more so since the events of AXIS revealed that they are not related.
Regardless, Erik Magnus Lehnsherr will face mutant justice in X-MEN: THE TRIAL OF MAGNETO #1. Writer Leah Williams and artist Lucas Werneck will catch up with the X-Factor team as they attempt to uncover the truth behind Wanda's murder. Did Magneto snap and kill the woman he once professed to love as his own child? Or is something more sinister striking a match that will light an INFERNO that may destroy Krakoa as we know it?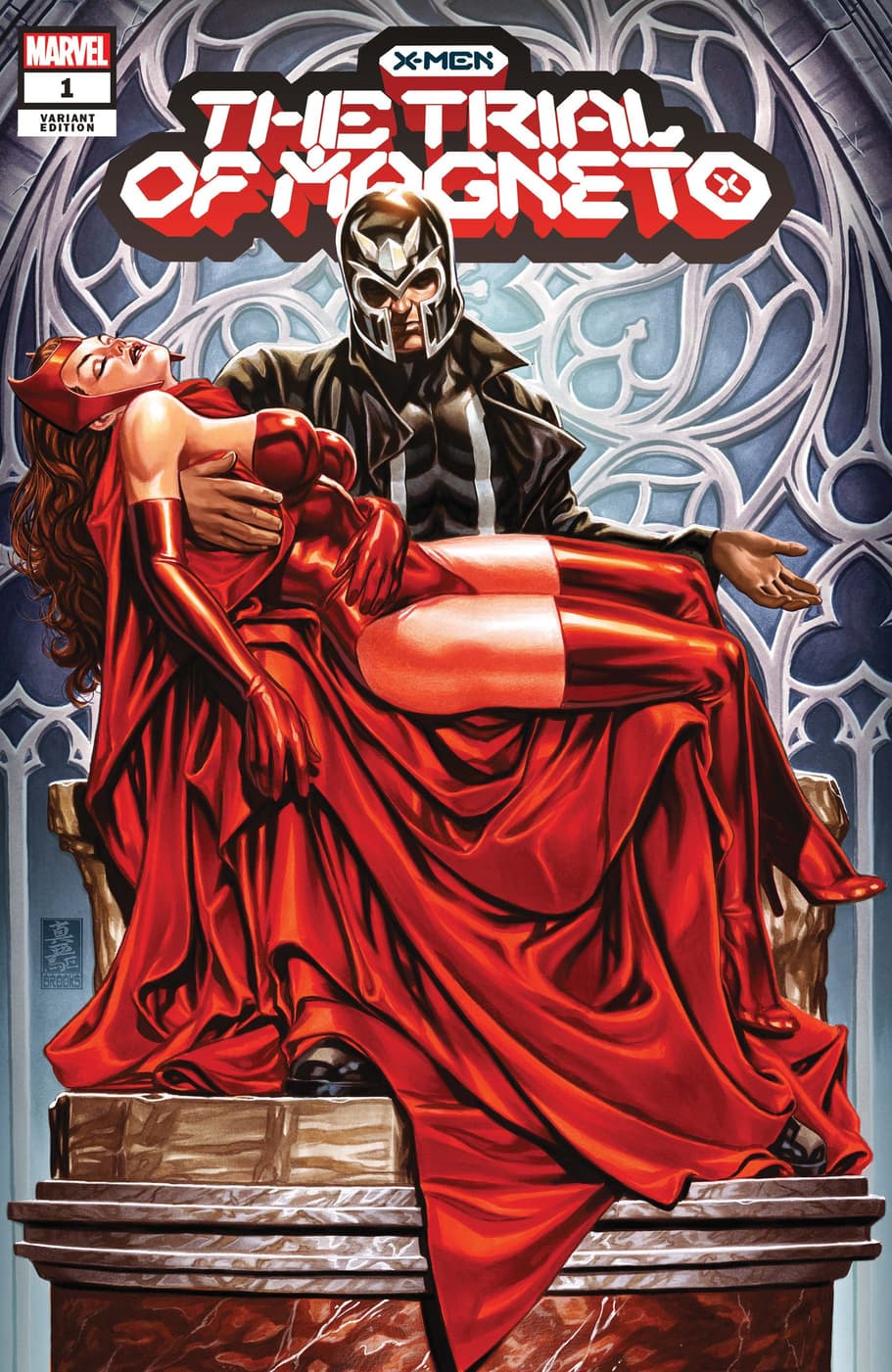 As you might expect, this isn't the first or even the second time that Magneto has stood trial. Thanks to Marvel Unlimited, we can easily take a look back at each of those trials and examine how Magneto faced his greatest challenges and walked away with his freedom.
First, it's important to establish some context. Magneto was absolved for most of the crimes he committed as a villain because Alpha the Ultimate Mutant de-aged him into a baby in DEFENDERS (1972) #16. Magneto's subsequent restoration in UNCANNY X-MEN (1963) #104 was essentially a fresh start, from a legal perspective. However, Magneto once again earned the world's ire in UNCANNY X-MEN (1963) #150 when he sank a Russian nuclear submarine called the Leningrad, and then destroyed the Russian city, Varykino. Magneto allowed the residents of Varykino to escape with their lives. But he showed no mercy to the crew of the Leningrad, and all hands aboard perished when the submarine helplessly submerged to the depths.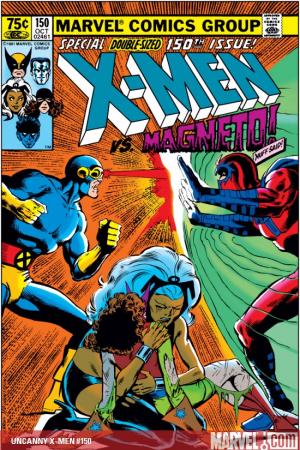 In the landmark UNCANNY X-MEN (1963) #200, Magneto stood trial at the World Court for the destruction of both the Leningrad and Varykino. Amazingly, Magneto willingly surrendered himself because he feared that his continued freedom was jeopardizing the fight for mutant civil rights. Magneto's old friends, Gabrielle Heller and Charles Xavier, helped him mount a legal defense, but his fate was anything but assured.
The trial was disrupted by the Fenris twins, Andreas von Strucker and Andrea von Strucker, as they attempted to get their own revenge on Magneto. Because Xavier was already battling life-threatening injuries, he was spirited away by the Starjammers after making Magneto promise to take his place as the new headmaster at Xavier's school. That's why Magneto didn't surrender himself back into custody following the attack.
A short time later, in X-MEN VS. AVENGERS (1987) #1, the Soviet Super-Soldiers decided to avenge their fallen comrades on the Leningrad by capturing Magneto again. This led to a three-way conflict between the X-Men, the Avengers, and the Super-Soldiers. One of the reasons that Magneto refused to be put on trial again is that he was certain that his death would spark a war between mutants and humans. And yet Magneto felt shame when he used his advanced technology on Captain America to prove his prejudice against mutants, only to discover that Cap never felt any hatred towards his people. Suitably chastened, Magneto surrendered to his custody.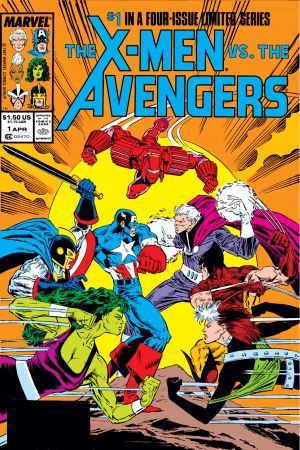 In issue #4 of the series, Magneto was once again brought to trial, with both the X-Men and the Avengers in attendance. This time, Magneto wasn't willing to leave his fate to chance. Convinced that the presiding judge was an anti-mutant bigot, Magneto surreptitiously used his tech to convince the judge to dismiss the charges against him. Unfortunately for Magneto, the immediate outpouring of hatred against mutants led him to regret his decision. His survival and his freedom may have been more damaging than his potential death or incarceration.
Within the present, Magneto faces a similar problem. The Avengers will surely want justice for their fallen friend. But this time, the X-Men won't have Magneto's back. If there's someone else behind Wanda's murder, then Magneto may have to take mutant justice into his own hands.
Read X-MEN: THE TRIAL OF MAGNETO #1 at your local comic shop today!
The Hype Box
Can't-miss news and updates from across the Marvel Universe!