Comics
Published January 29, 2021
X-Men Vote: Who Are the Writers and Artists Polling For?
Scan through a list of X-Men creators and their picks as #XMenVote continues!
Vote at Marvel.com/xmenvote starting January 27 until February 2. Marvel Insiders eligible to enter the MARVEL INSIDER DRAWN INTO X-MEN HELLFIRE GALA SWEEPSTAKES this February.
Face front, Marvel mavens! Cyclops, Jean Grey, and the rest of the X-Men are holding a vote to decide who joins the newest iteration of the super squad, and YOU get to decide who's in!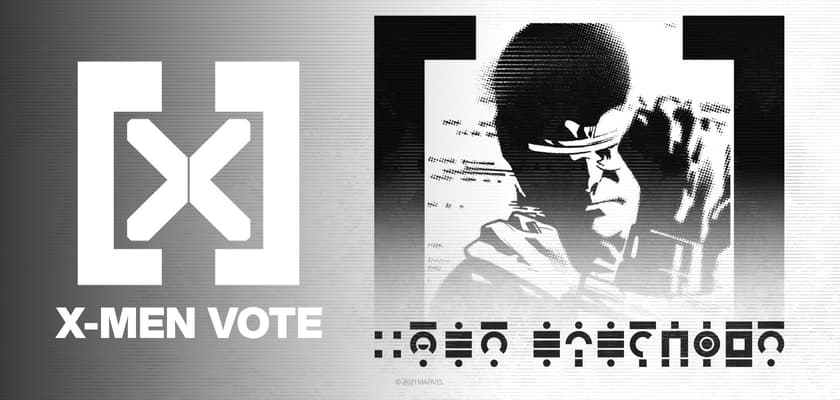 Look through the list of candidates right here and decide. Will it be Polaris, Banshee, Forge, Boom-Boom, Tempo, Cannonball, Sunspot, Strong Guy, Marrow, or Armor?
While you deliberate, why not pop your peepers over to the writers, artists, and editors who tell the tales!? Here's what some of minds behind our mighty mutant mags have to say on the matter...
From now until February 2, cast your vote at Marvel.com/xmenvote to determine the final member of the first X-Men team of the Krakoan age—so share your vote and campaign for your favorite using #XMenVote!* Election results, along with the full X-Men lineup, will be unveiled during the Hellfire Gala this June.
Have you tried Marvel Unlimited yet? It's your all-access pass to over 28,000 Marvel comics, available at your fingertips. Sign up now to get 50% off your first month.
* ONE VOTE PER PERSON. VOTING WILL BE OPEN FROM 12:00AM EST, JANUARY 27, 2021, TO 11:59PM EST, FEBRUARY 2, 2021. MARVEL INSIDERS WHO PARTICIPATE IN THE X-MEN ELECTION WILL ALSO EARN POINTS TO REDEEM FOR REWARDS!
** TEN NOMINATIONS BASED ON KRAKOAN REPRESENTATION. MEMBERS OF THE QUIET COUNCIL OF KRAKOA ARE NOT ELIGIBLE.
The Hype Box
Can't-miss news and updates from across the Marvel Universe!