Culture & Lifestyle
Published June 18, 2021
'Asked & Answered with the Women of Marvel': Gugu Mbatha-Raw and Wunmi Mosaku
Meet the women who make up the TVA in Marvel Studios' 'Loki,' now streaming on Disney+!

Get to know the Asked & Answered with the Women of Marvel series here. Be sure to head over to Marvel.com/WomenofMarvel every other week for more!
Gugu Mbatha-Raw and Wunmi Mosaku are two stellar actresses whose work I just love (check out Mbatha-Raw in Black Mirror: San Junipero and Mosaku in Lovecraft Country). Watching them together on everyone's new favorite series, Marvel Studios' Loki is delectable.
Getting to know them better through our quirky questions has been the icing on the cake. They've got good advice to share. They know what to put on a mix tape. They are timeless Women of Marvel. And we had some questions for them.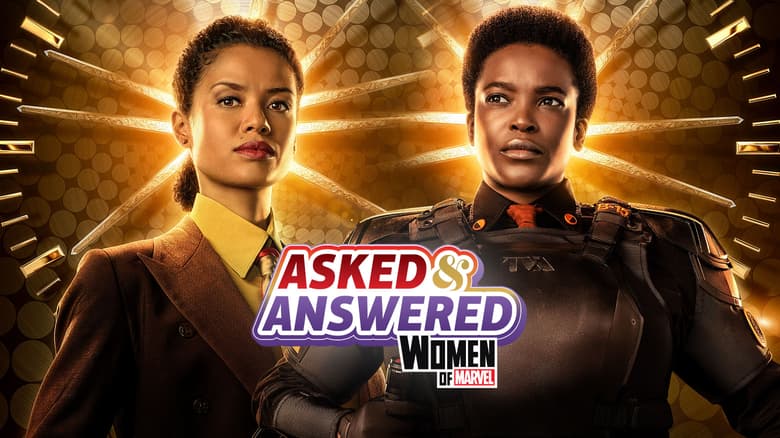 We asked. They answered.
What is the first thing you do when you wake up?
Wunmi: Check my phone.
Gugu: Stretch.
What makes a great day?
Wunmi: Quiet. Peace and quiet. Good food. Cuddles. And then I would say hanging out with my niece and nephew.
Gugu: A chocolate brownie.
What gets you up at 3am?
Wunmi: Anxiety.
Gugu: Oh, God, I would never get up at 3:00 AM! I had to get up at 3:00 AM, actually, to come to Canada for this job. So I guess work occasionally gets me up at 3:00 AM.
In an alternate timeline, what would your alternate job be?
Wunmi: I would have been a math professor.
Gugu: I'd probably love to be a painter, like an artist.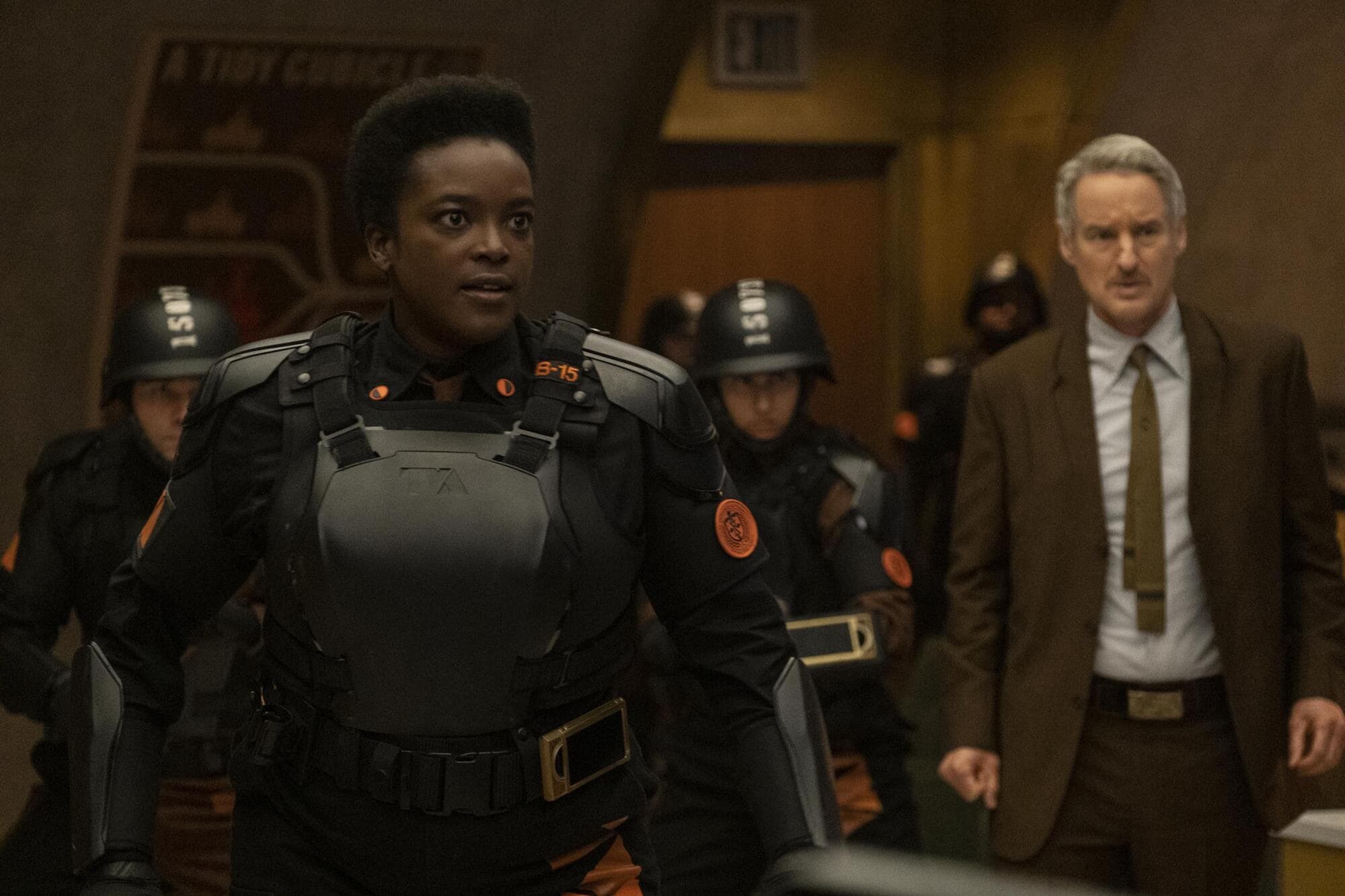 Superpower of choice?
Wunmi: Being in one place and then another place. I want to be in bed, just being in bed. Go to my mum's house, go to my mum's house. Go home. No travel, just be there.
Gugu: I'd love to be able to fly or be invisible. I think those are pretty cool, useful ones. Or just teleport somewhere, not having to worry about quarantine.
Best advice you've gotten?
Wunmi: Leave every room a bit nicer than you found it.
Gugu: Follow your instincts.
What's on your "Transcends All Timelines" mix tape?
Wunmi: Erykah Badu, Jill Scott, Red Hot Chili Peppers, Sia, All Saints, Incubus, Destiny's Child.
Gugu: It's got to be some Prince. He's on there. Definitely some Nina Simone. Timeless, timeless artists like Otis Redding. I love those old school kind of soulful singers, so they'd be up there for me.
What's the best thing about your best friend?
Wunmi: That she understands me.
Gugu: Actually I've got two best friends. They both make me feel like I can do anything.
If you could go anywhere in time, when would you visit and why?
Wunmi: I'd go back to see my parents as kids. I would like to see them as children and my grandparents' interaction with them.
Gugu: I really would love to go to ancient Egypt, because I've always been obsessed with Cleopatra, and I would just love to meet her and see what she was really like.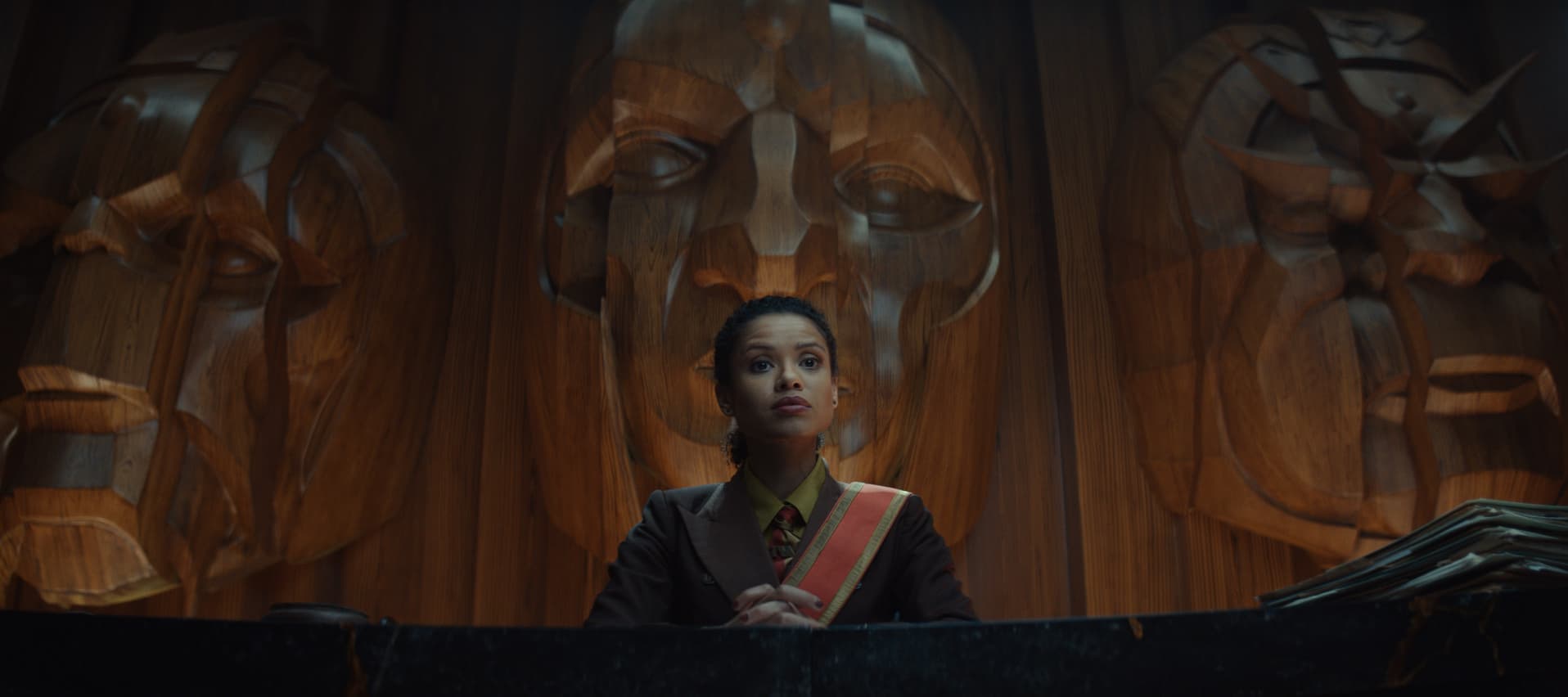 Who would you road trip with (dead or alive, someone you know or wish you knew, fictional or real)?
Wunmi: I'm going to say my husband. He likes to drive. He loves a road trip, and I can sleep the whole way.
Gugu: I'm planning a road trip with one of my best girlfriends, so it would have to be one of my best friends.
Truth or dare?
Wunmi: Truth.
Gugu: Truth.
What do you always make time for?
Wunmi: I always make time for my friends.
Gugu: My mom, my dad, and my friends.
What's your go-to karaoke song?
Wunmi: "Sitting on the Dock of the Bay."
Mantra or quote that keeps you going?
Wunmi: Blessed are the flexible, for they never lose their shape.
Gugu: This too shall pass. Keep calm and carry on. Carpe diem. Those are probably my most used ones.
Best thing about being a Woman of Marvel?
Gugu: The strength and the excitement from the fans, and also getting to do amazing fight sequences. And also getting to be the boss.
MacKenzie Cadenhead is a children's book author and an old school (Read: former) Marvel editor — not old-old but let's just say she knew Gwen Stacy when she was dead. She co-authors the "Marvel Super-Hero Adventures" chapter book series for young readers and is a proud Woman of Marvel. You can see what she's up to over at Instagram @mackenziecadenhead.
The Women of Marvel podcast assembles to chat all things Marvel and more! New episodes are released every other Thursday. You can find Women of Marvel on Sirius XM, Marvel.com/podcasts and Apple Podcasts.
The Hype Box
Can't-miss news and updates from across the Marvel Universe!