Culture & Lifestyle
Published May 21, 2021
'Asked & Answered with the Women of Marvel': The Creative Team Behind 'Marvel's M.O.D.O.K.'
Meet three of the talented individuals who brought the puppetry and series to life, then stream 'Marvel's M.O.D.O.K.' only on Hulu now!
Get to know the Asked & Answered with the Women of Marvel series here. Be sure to head over to Marvel.com/WomenofMarvel every other week for more!
As collaborators on the new Marvel's M.O.D.O.K. adult-animated series (all episodes now streaming exclusively on Hulu!), Caroline Kastelic, Zoe Miller and Susie Shircliff have made one of the most unique entries into the Marvel Universe.
As Head of Puppet Fabrication (Kastelic), Animator (Miller) and Director of Photography (Shircliff), they bring life to the remarkable puppets that are the stars of the show. They're well-caffeinated, they make cool s*&t, and they are three completely awesome Women of Marvel. We had some questions for them. 
We asked. They answered.
What is the first thing you do when you wake up?
Zoe: I feed my cats. It's the first thing because they won't let me not feed them.
Caroline: My cat screams and stares at me really close in the face until I feed him.
Susie: My dog fake vomits to get me out of the bed, and I'm like, 'You're right. It's time.'
Zoe: Yeah, we're animal lovers.
Superpower of choice?
Zoe: Flying. If I could fly just like a bird…that would be awesome.
Susie: Like the Captain Marvel power in your hands. That'd be cool to access it at any time.
Caroline: I'd like to be invisible, just so I had the option if I didn't want to be somewhere anymore.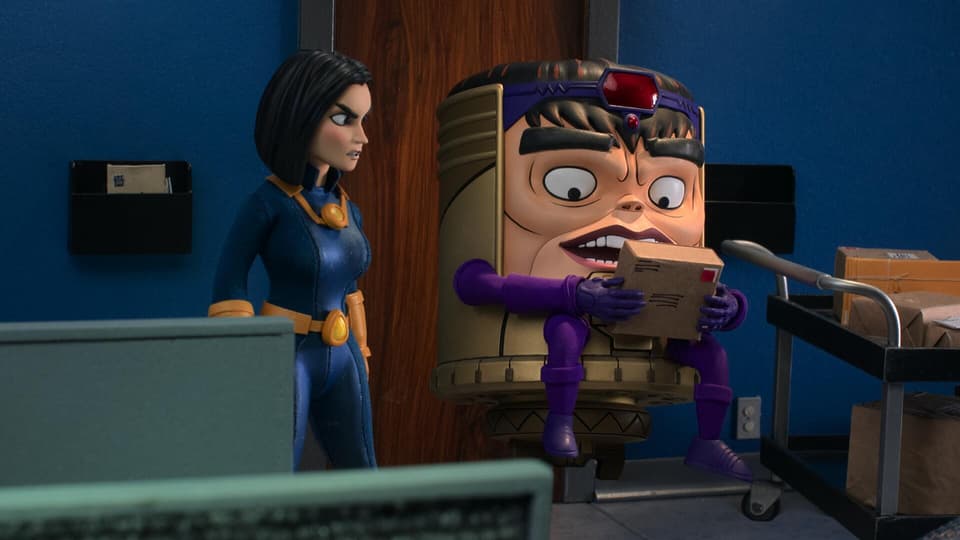 How would you describe your job at an elementary school career day?
Zoe: I would say that I play with toys for a living.
Susie: I light those toys for a living. I would probably just tell them what I usually tell people, 'I point cameras at things and change bulbs.'
Caroline: I make very complicated toys that move very precisely.
Who makes you laugh?
Susie: Our MoCo (Motion Control) operator Calvin Frederick makes me laugh. Oh my gosh, he makes you laugh, like forcefully makes you laugh.
Zoe: That's so true. You can't get away with it with him and not laugh. I would just say all the funny people and all the goofy antics that happen at our job, it just makes it a great place to work. There's not a single day I don't laugh there so I would say that's pretty accurate.
Caroline: Calvin certainly makes you laugh! We just have a really easygoing fun crew at work, and everyone's always cracking jokes just to make everybody as happy as possible on the job.
When humans live on Mars, what one food must we bring with us?
Caroline: Coffee
Zoe: Yes, I agree with that.
Susie: I want to say their [coffee] beans.
Caroline: Is beer a food? Okay, beer
Zoe: Wheat.
Caroline: Maybe we need cheese, too, to round it out.
Zoe: Yes. Cheese. Cheese and wheat so we can make cheese sandwiches all the time.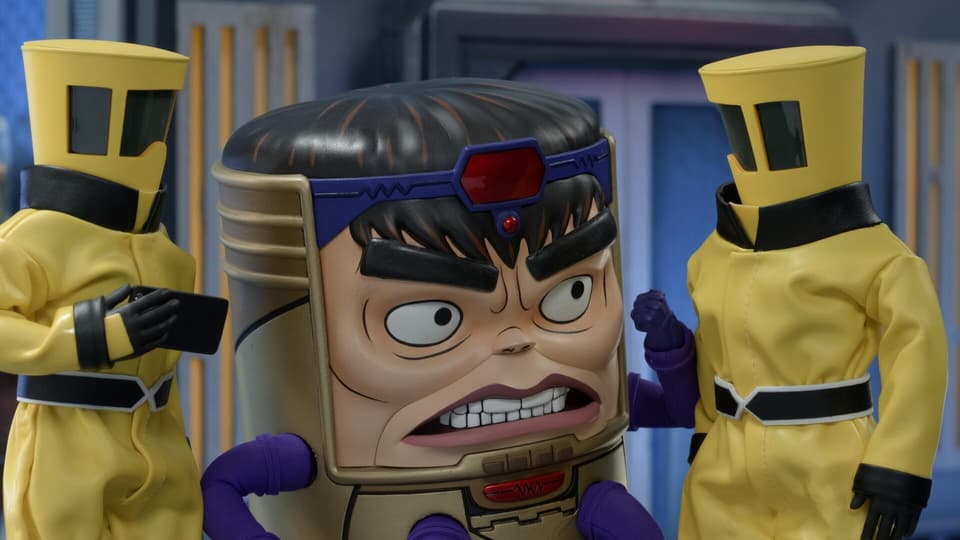 Truth or dare?
Zoe: Dare, definitely dare.
Caroline: Truth.
Susie: What could you make us do on a Zoom dare? I'll be courageous and say dare.
Best advice you've gotten?
Zoe: Always take your time. Slow down; relax, basically.
Susie: My dad gave me this advice and I always have it in my head, especially when I don't know what to do with my life. We're from Kentucky so it's a horse analogy – "Find your track. Find your race. Find your horse and run as fast as you can." So find where you want to be, find a job you want to do, find the place you want to do it, and then just do the best you can do at it. If you don't like where you are, you're at the wrong track so go find a different track. That's the best advice I've ever gotten.
Caroline: My family motto is just 'Deal with it; you're gonna be fine.'
Garlic knots or bread sticks?
Zoe: Breadsticks, always. Crazy bread.
Susie: Crazy bread. Pizza Hut breadsticks. Olive Garden breadsticks. Yeah, breadsticks for sure.
Caroline: Breadsticks.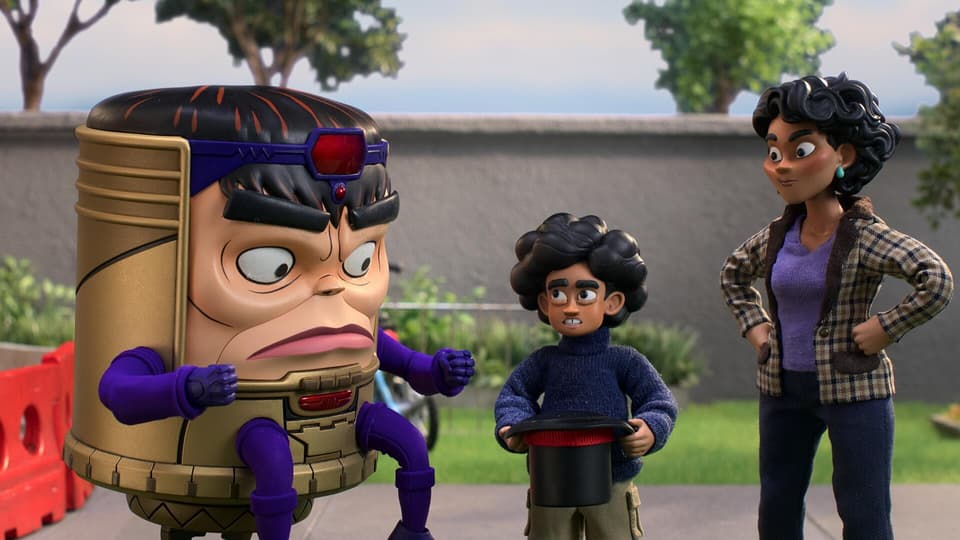 What was your favorite book, movie or TV show as a kid?
Zoe: There's this weird book and I haven't heard of anybody else that's ever read it, but it always inspired my creativity when I was little to come up with different monsters. It was called The Ice Cream Cone Coot and Other Rare Birds [by Arnold Lobel]. It was a bunch of different birds all made up of different things, and every page discussed the different types of birds, but they weren't just birds. They were made out of these random things – one of them was made out of ice cream and ice cream cones. It was more than that; it was just a whole book of different weird birds. I always think about that book when I think about how I used to love to draw weird animals and come up with the craziest designs I possibly could. That would be top of the list.
Susie: My favorite book when I was little was The Phantom Tollbooth by Norton Juster. I would just read and re-read it, and I loved it.
Caroline: I'm going to go with a movie. My favorite movie was, and still is, Pee Wee's Big Adventure.
What is your favorite book, movie, or TV show now?
Zoe: I have a few movies that I always go back to and watch over and over again. But my top favorite movie of all time is The Big Lebowski for sure. I always think about it. I try to live my life as fluidly as possible, even though, you know, I still have a job and pay my rent and live life. But as much as I can stick to that life ideology, I'm like yeah—that's my thing.
Susie: My favorite book I've read as an adult is Paper Moon [by Joe David Brown]. It's silly but I try to read it every year; I don't know why, it's just wonderful. But movie-wise, Heavyweights—LOVE Heavyweights. And the best thing ever is the show Cheers. I love Cheers and Dick Van Dyke.
Caroline: I still love Pee Wee's Big Adventure. And probably books I read as a young adult, one that's still my favorite now is Jane Eyre.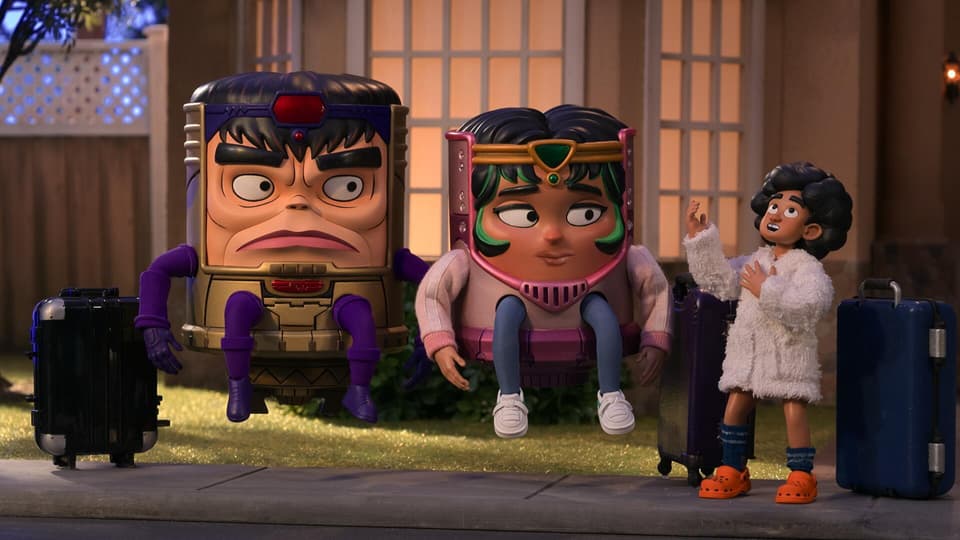 M.O.D.O.K.'s wife and kids?
Zoe: Oh, definitely the wife and kids.
Caroline: I think the wife and kids. I would rather have them because they're definitely stronger, better at planning, and better on the fly. The A.I.M. henchman are kind of not the best at it.
Susie: I would hope they would have my back, especially Lou.
Caroline: Melissa would save us all, and Melissa would get everyone probably. I trust her.
Wheel of Fortune or Jeopardy?
Caroline: Jeopardy. I love Alex; I miss him.
Zoe: I was going to say Jeopardy too.
Susie: I like Jeopardy, but I'm going to go with Wheel of Fortune because any time I'm home with my family, my mom loves Wheel of Fortune, and we end up trying to outdo each other. She always outdoes me on that, and then we watch Jeopardy right after, and I got that, so we end up having to turn it off!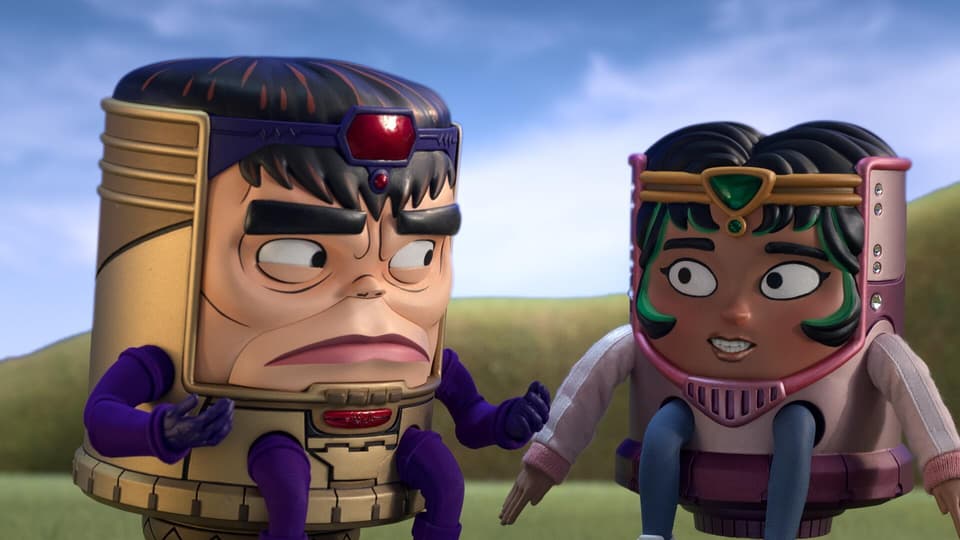 Must have item at your desk or on set? 
Zoe: A hot glue gun.
Caroline: Probably coffee.
Susie: And a good face mask, a fun face mask.
The key to collaboration is…?
Zoe: I'd keep it simple and say the key to collaboration is communication and compromise. It's never a one person show.
Caroline: I have to agree with Zoe – communication is the key!
If you could go back in time and tell your younger self one thing, what would it be?
Caroline: Stop skipping high school, get good grades and get a scholarship.
Zoe: I would tell her, "It's all gonna work out." I had so much anxiety about where my life was gonna end up; I had no idea what I wanted to do. And it all ended up working out great; I have a career in art, which is super rare, like that doesn't always happen so I would totally tell myself to just chill out and like let it happen.
Susie: I would say, "Don't be afraid to ask questions. Don't be afraid; be confident enough to be like, 'I can do it. It's fine.'"
Zoe: Yeah, that would be another one I would tell myself for sure, "Just have confidence."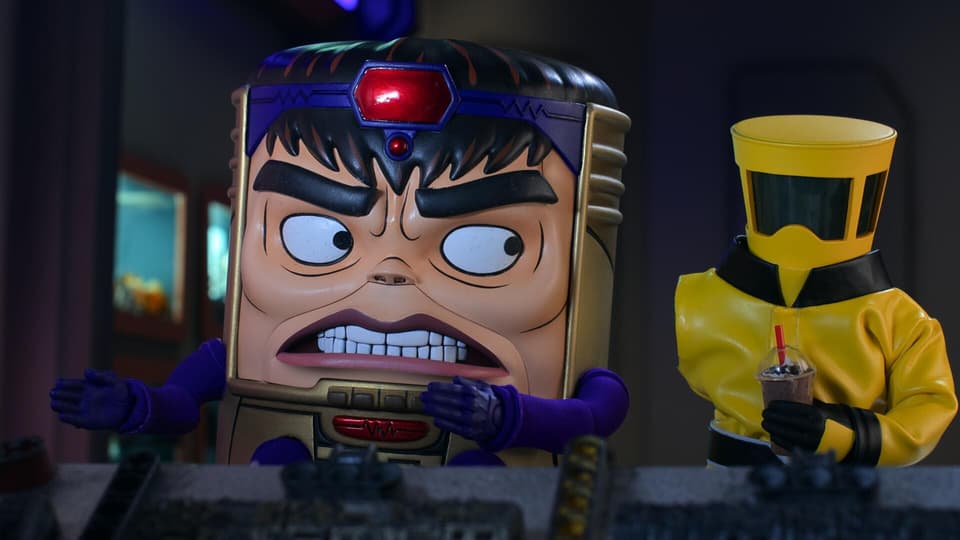 Mantra or quote that keeps you going?
Caroline: I go for the What About Bob – "I feel good. I feel great. I feel wonderful." Then I go do things. I channel Bill Murray and What About Bob, and I go for it.
Susie: I love the quote from Bernadette Peters – "You've gotta be original, because if you're like someone else, what do they need you for?"
Zoe: Going back to The Big Lebowski, I always say, "Well, that's just your opinion, man." Everyone's gonna be a critic about everything you do in life, but that's just your opinion, man, whatever.
Best thing about being a Woman of Marvel?
Susie: That's a lot to take in!
Zoe: The best part would be making a difference, you know, no matter how small.
Caroline: It's such an honor to be able to work with these characters, Jack Kirby designs, things we've seen our whole lives, and being able to reinterpret them in a new way, and put them into a physical space that they might not have been in before. It's just amazing to have that amazing art to work with. It's been an amazing experience.
Susie: I agree. I didn't know a lot of comics like Marvel before this job and I just dove deep into it. To say I'm a Woman of Marvel – I know it gives me a spotlight and a little more confidence in what I can do. Like, "Oh, I can do this. We did a Marvel show, we did Marvel characters, and we made them look kick ass!" It was great to be on that team.
Zoe: This may be the only stop-motion Marvel thing there ever was, or maybe, the first. We're making a difference, and even cooler that we're women doing it.
Caroline: Strong women across the board – these ladies with me and then our Head of Digital Design (Kei Chong), our Head of Costumes (Julia Rosner), and our Line Producer (Paula Haifley) and just so many amazing people that helped us that are awesome women.
Susie: We're an amazing team, and I felt like we were comic book heroes. We had this pandemic happen, and it was a real Marvel challenge. We rose to it and we kicked ass!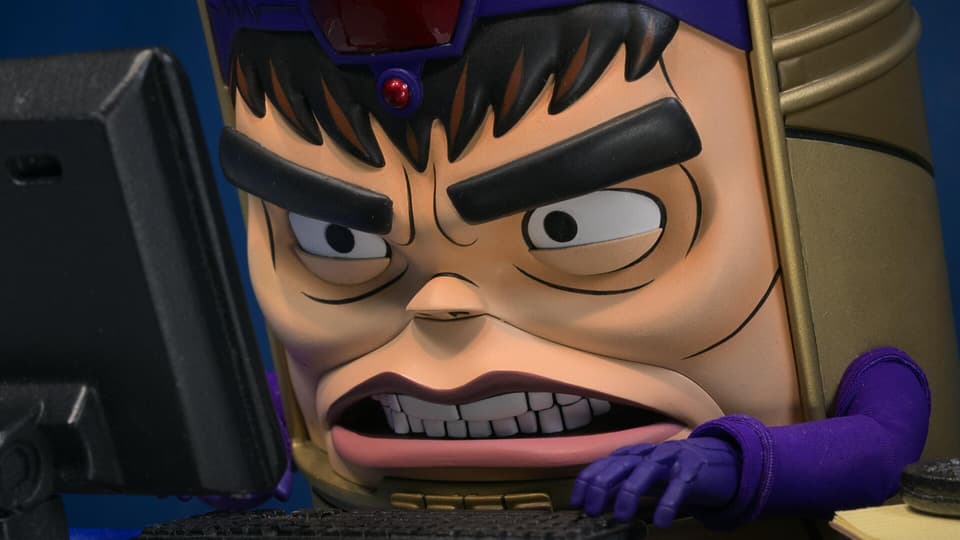 See Caroline Kastelic, Zoe Miller and Susie Shircliff's work brought to life on Marvel's M.O.D.O.K., all episodes streaming now on Hulu!
Looking for more M.O.D.O.K.? Follow M.O.D.O.K. on Twitter, Facebook, and Instagram!
MacKenzie Cadenhead is a children's book author and an old school (Read: former) Marvel editor — not old-old but let's just say she knew Gwen Stacy when she was dead. She co-authors the "Marvel Super-Hero Adventures" chapter book series for young readers and is a proud Woman of Marvel. You can see what she's up to over at Instagram @mackenziecadenhead.
The Women of Marvel podcast assembles to chat all things Marvel and more! New episodes are released every other Thursday. You can find Women of Marvel on Sirius XM, Marvel.com/podcasts and Apple Podcasts.
Want to stay on top of everything in the Marvel Universe? Follow Marvel on social media—Twitter, Facebook, and Instagram—and keep watching Marvel.com for more news!
The Hype Box
Can't-miss news and updates from across the Marvel Universe!