Culture & Lifestyle
Published January 14, 2022
'Asked & Answered with the Women of Marvel': Emily Kim
Meet the 'Silk' scribe and pick up the first issue of the new series next Wednesday, January 19!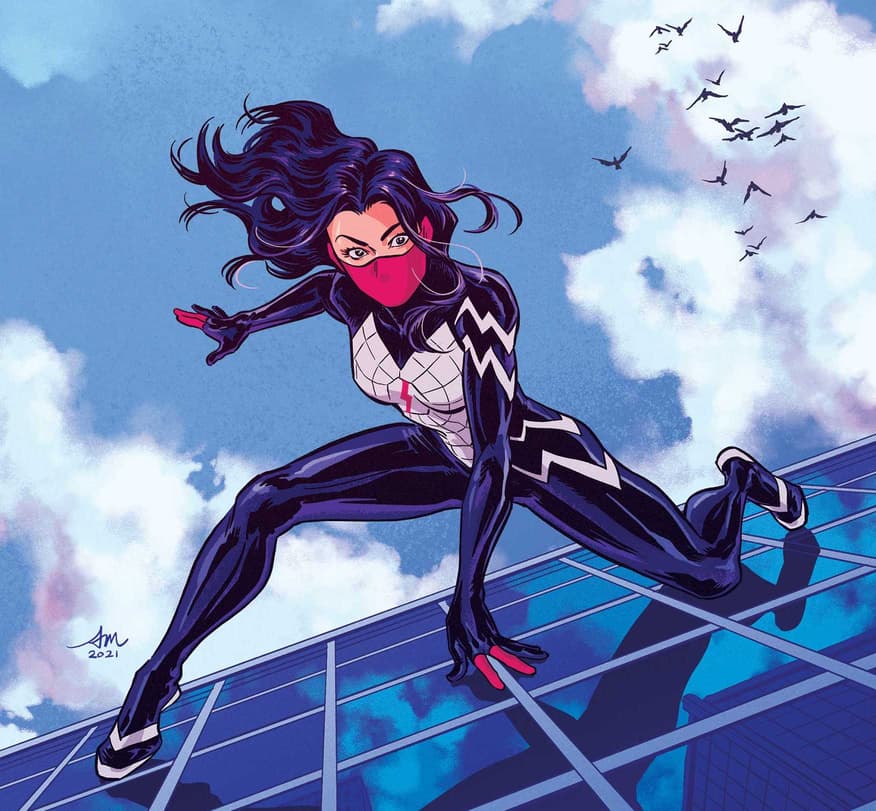 We asked. She answered.
What is the first thing you do when you wake up?
Consider giving myself bangs again. 
What takes your breath away?
Running.
Any New Year's Resolutions?
I've never made resolutions. I think because my parents don't do them.
Salty or Sweet?
Salty.
Ever had a Silk-Sense moment?
I'm convinced that when I have my eyes closed, I can tell if/when someone is looking at me.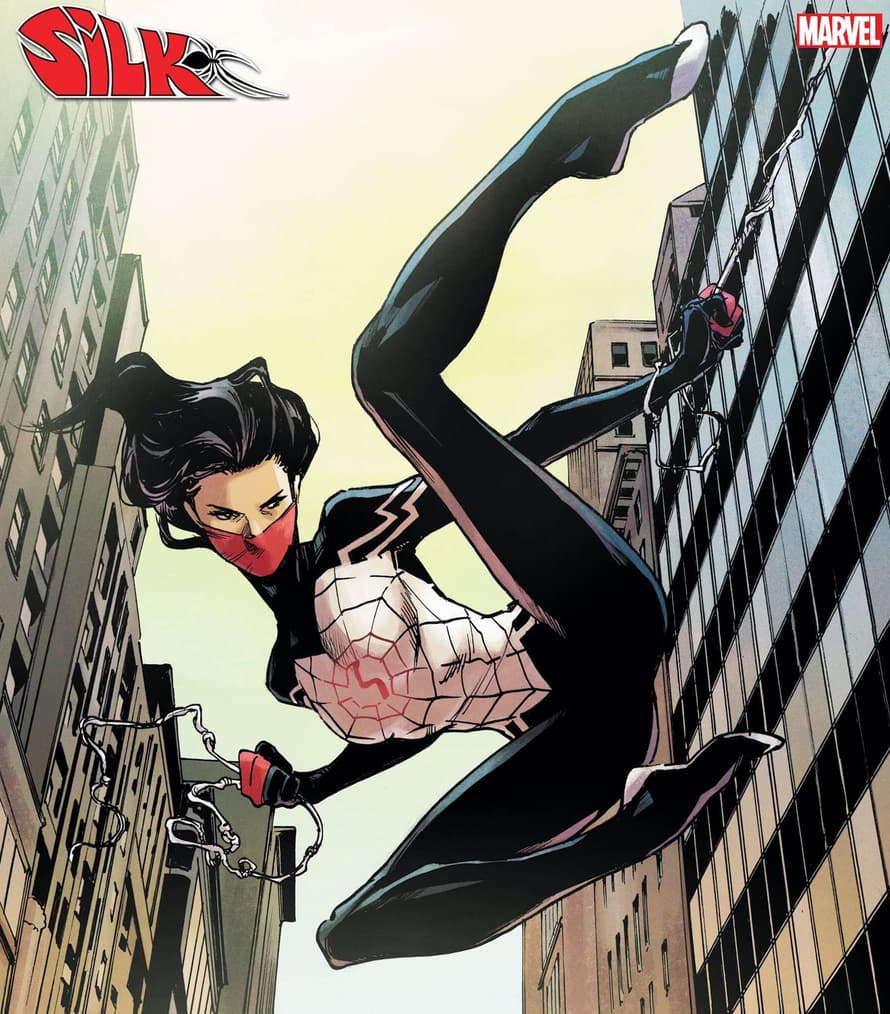 In an alternate universe, what would your alternate job be?
Baker.
Rollercoaster or Merry-Go-Round?
Rollercoaster.
When humans live on Mars, what one food must we bring with us?
SweeTARTS.
Best advice you've gotten?
Only buy things you absolutely love. If you're not sure, you'll never wear/use it.
What's on your ten-years-in-a-bunker DVR list?
The Incredibles, Mad Max: Fury Road, Your Name
What's the best thing about your best friend?
She always lets me choose what shows to watch together.
Who's on your Spider-Person Super Team? 
My brother. He is incredibly smart. However, both his wrists are injured and he can't do anything physical, so I'd also need my mom who is very athletic. 
Wheel of Fortune or Jeopardy?
Jeopardy.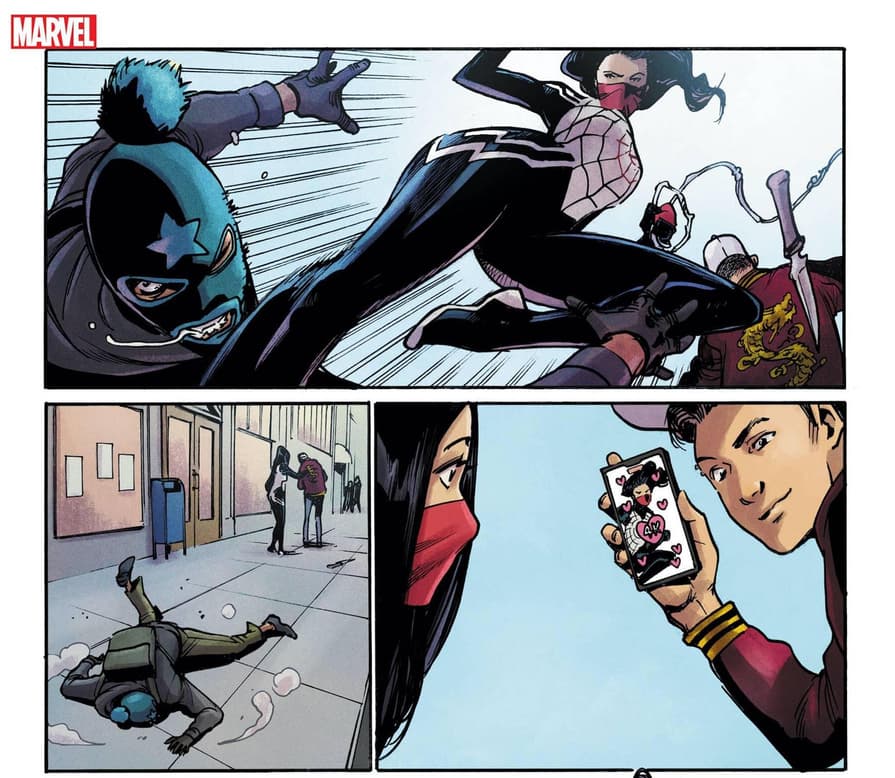 If you could go back in time and tell your younger self one thing, what would it be?
Don't get those heavy black glasses and keep them for five years.
Essential item when writing?
Pilot G-2 0.5mm pens. Black or blue. 
Super-power of choice?
Flying.
Fortune teller—Tell me everything or No thanks, I'll be surprised?
Tell me everything.
If you could travel anywhere, where would you go?
Moon.
Mantra or quote that keeps you going?
Everything happens for a reason (it's what my mom always says).
Best thing about being a Woman/Creator of Marvel?
Getting to work with a team of people who also love to tell Cindy's story.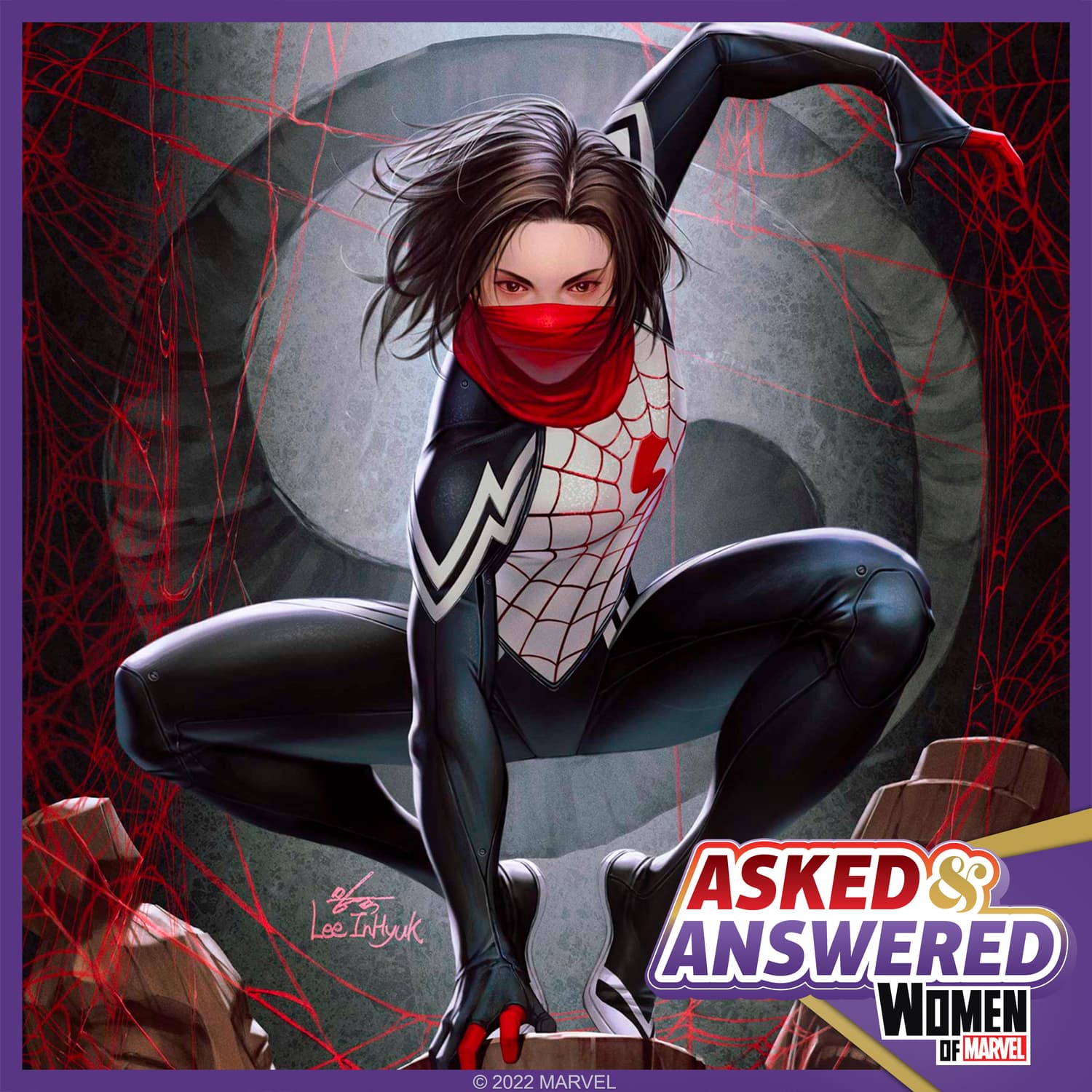 You can catch Emily Kim's Marvel debut with SILK #1 on comic shelves next Wednesday, January 19!
MacKenzie Cadenhead (she/her) is a children's book author and an old school (Read: former) Marvel editor — not old-old but let's just say she knew Gwen Stacy when she was dead. She co-authors the "Marvel Super-Hero Adventures" chapter book series for young readers and is a proud Woman of Marvel. You can see what she's up to over at Instagram @mackenziecadenhead.
The Hype Box
Can't-miss news and updates from across the Marvel Universe!