Culture & Lifestyle
Published February 25, 2022
'Asked & Answered with the Women of Marvel': Ibi Zoboi
Get to know the New York Times best-selling author and pre-order her upcoming 'Okoye to the People' novel!

Get to know the Asked & Answered with the Women of Marvel series here. Be sure to head over to Marvel.com/askedanswered every other week for more!
Best-selling and award-winning author Ibi Zoboi (she/hers) basically does it all — from picture books (The People Remember), to middle grade (My Life As An Ice Cream Sandwich), to YA (American Street, Pride).
Now she's turning her considerable talents to the Marvel Universe with the eagerly anticipated YA novel Okoye to the People: A Black Panther novel, in which she explores all-too-real issues facing Black communities today through the eyes and actions of Okoye, the most beloved and respected warrior of the Dora Milaje. Pre-order the novel now and get it on March 22!
Ibi has a very relatable morning routine. Her chosen super power is perfect for a writer. She's a Woman of Marvel. And we had some questions for her.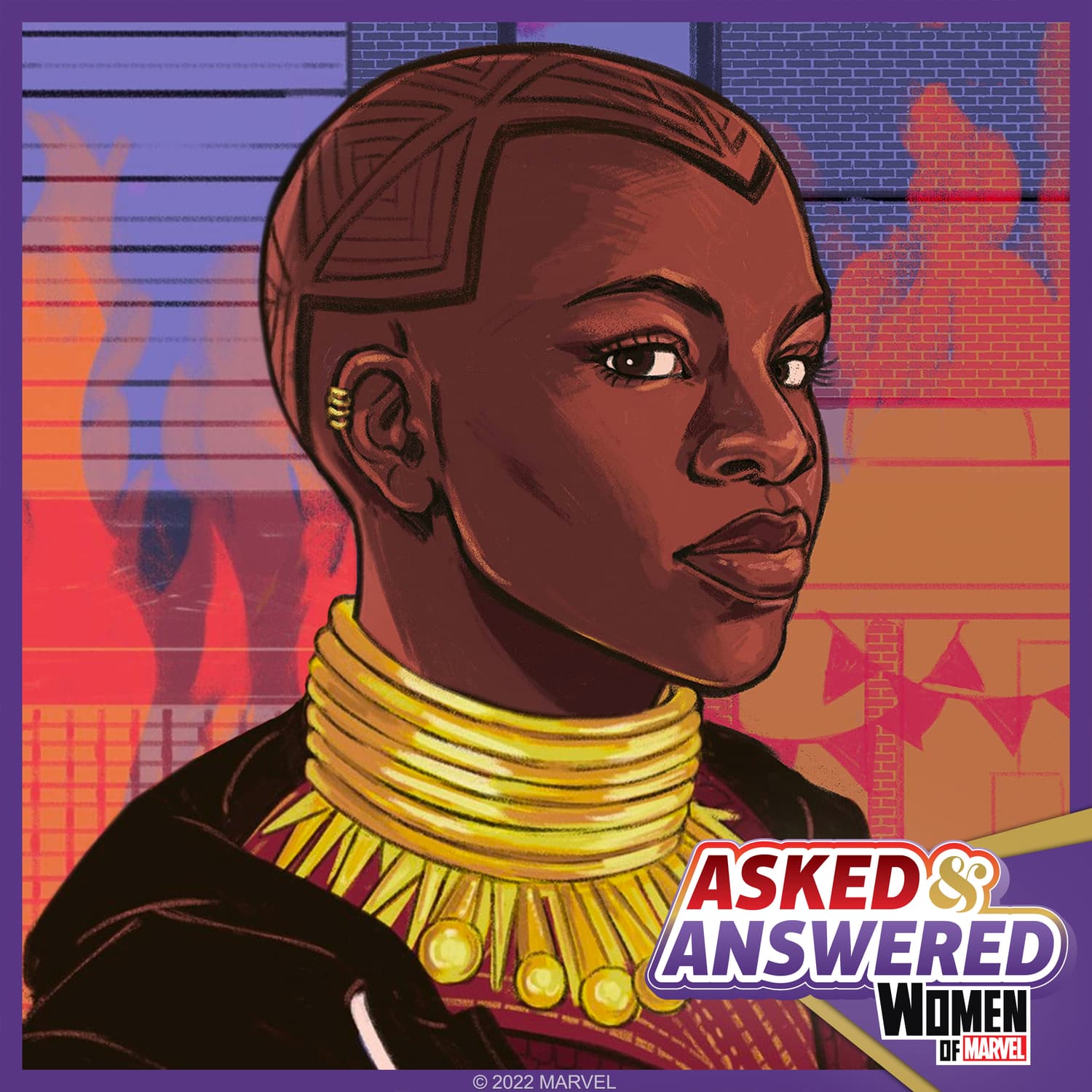 We asked. She answered.
What is the first thing you do when you wake up?
Yell at my kids to wake up. 
What makes a great day?
Some exercise (usually a long walk around my neighborhood), good food (usually a slice of pie, something fried, and a kale salad), hearing my children laugh, and a good conversation with a friend (usually my husband).
What was your favorite book, movie or TV show as a kid?
I watched way more TV, sadly. Sitcoms were my favorite, and Saturday morning cartoons. But my favorite book was Blubber by Judy Blume.
What is your favorite book, movie or TV show now?
My favorite book is Wild Seed by Octavia Butler. My favorite movie is Black Panther (wink, wink). 
Okoye is a brilliant warrior and strategist and your book brings out so much more. What parts of who she is as a person were you most excited to explore?
I was really excited to explore Okoye's vulnerable side. Warriors can have moments of doubt and fear, too. I hope that comes through in the story, so young readers can know that they don't always have to be strong. 
What are you proud of?
I am very proud that I can make a living off my imagination! 
Super-power of choice?
Invisibility. I like to quietly observe everything. 
Better to ask permission or forgiveness?
Permission, always!
Rollercoaster or Merry-Go-Round?
Merry-Go-Round. I'm afraid of heights. 
In an alternate universe, what would your alternate job be?
I'd be a professional contemporary dancer and also judge a dance show.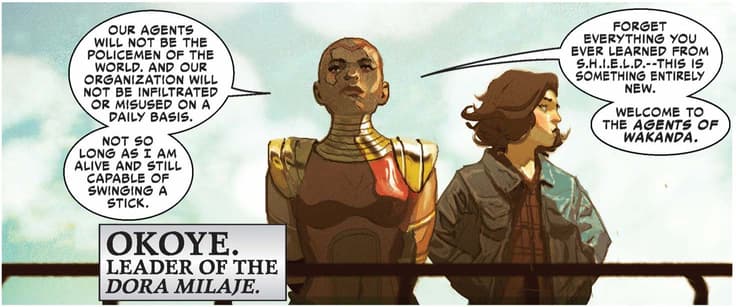 In your work with young writers, what's your most essential tip or advice?
Listen to and respect young people, and always remember yourself as a young person. We have the same joys and challenges. 
What's on your desk?
Mess. Just pure mess. 
Favorite time of the year?
Any day when it is dark and rainy and I don't have to go anywhere. 
Pineapple on pizza—acceptable or appalling?
It's an abomination! 
Checkers or chess?
Chess, but the fancy sets and for decorative purposes only. 

What do you always make time for?
Daydreaming.
Fortune teller—Tell me everything or No thanks, I'll be surprised?
Tell me everything, and I'll still be surprised. 
Who makes you laugh?
Really smart jokes that take me a day to figure out. 
Mantra or quote that keeps you going?
"Slow and steady brings out the stars."
Best thing about being a Woman/Creator of Marvel?
Writing about a Marvel hero who looks like me!
MacKenzie Cadenhead (she/her) is a children's book author and an old school (Read: former) Marvel editor — not old-old but let's just say she knew Gwen Stacy when she was dead. She co-authors the "Marvel Super-Hero Adventures" chapter book series for young readers and is a proud Woman of Marvel. You can see what she's up to over at Instagram @mackenziecadenhead.
The Hype Box
Can't-miss news and updates from across the Marvel Universe!