Culture & Lifestyle
Published April 23, 2021
'Asked & Answered with the Women of Marvel': Jess Durham
Get to know the Marvel Studios stunt performer and then watch work her work in the 'The Falcon and The Winter Soldier' finale now!

Get to know the Asked & Answered with the Women of Marvel series here. Be sure to head over to Marvel.com/WomenofMarvel every other week for more!
Whether you realize it or not, you've been blown away by Jess Durham's work in many Marvel Studios productions — most recently as Sharon Carter's stunt double on The Falcon and The Winter Soldier, now streaming on Disney+. Her passion and her skills are straight up inspiring. She knows how to put together a great '80s-training-montage mash-up. She's firm on her pizza toppings. She's a kick-ass Woman of Marvel. And we had some questions for her.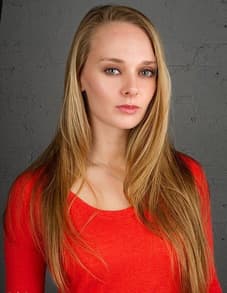 We asked. She answered.
What is the first thing you do when you wake up?
Drink a glass of water I keep by my bedside & have a good stretch to make sure everything is still working properly.  
Salty or sweet?
The combination is fantastic! However, if I had to choose one, I would have to go with sweet. But a sea salt dark chocolate is top notch!  
Socially-distanced activity of choice?
Taking the dog on a walk/jog. We can get a bit of fresh air, some sunshine and exercise.  
What gets you up at 3am?
Thunderstorms or the dog being restless. On occasion, my overactive brain that refuses to shut down can do it as well. 
Of the Marvel characters you've doubled/done stunt work for, which one has your back in a dark alley?
Sharon Carter, no doubt. And she'd win! Though, the help may not come for free. I believe Sharon would come calling for a favor in return.  
In an alternate universe, what would your alternate job be?
It's hard to imagine doing anything other than stunts; I love this job and the people I get to work with so much. But I also love animals, so maybe a vet... or running a rescue of some sort?  
What song is your '80s training montage set to?
If someone could do a mash-up of "Push It to the Limit" by Paul Engemann and "Maniac" by Michael Sembello, that would be my song. If its '80s montage it has to be '80s music.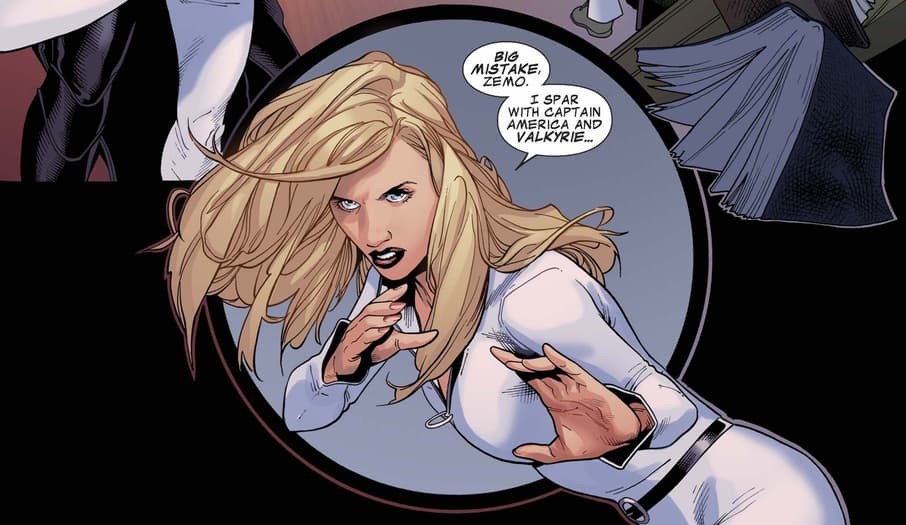 What are you craving right now?
Noodles. Ramen, Pho, Pad Kee Mao, Pasta... any tasty noodle dish.  
Must have item on set?
Other than my stunt equipment, I have a baggie that has travel-size Lysol spray, Clorox wipes, Wisp brushes, mouthwash, and exercise bands.
What makes a great day?
Good food with good people on a day off. And if we are on set, it's always a great day if everyone goes home safe at the end of it.
The stunt that started it all?
I started in live stunt shows, and my very first show, one of the stunts was a 30' high fall that I got to do on a weekly basis. Training and performing that fall along with the other great gags I got to do got me hooked, and I knew that this was the career I was supposed to be in.
If you could go back in time and tell your younger self one thing, what would it be? 
Expand yourself. Think bigger, be bolder.
Better to ask permission or forgiveness?
Ask Permission. Not every human is capable of forgiveness and you never know what bridges you could be burning.
What do you always make time for?
Self-care, friends & family.
What's the best thing about your best friend?
They are supportive, creative and are someone I can be inspired by. Also they are a blast to be around.

Checkers or chess?
Checkers? I'm more of a numbers or words game person.  
Got any superstitions?
I grew up a performer. I was a dancer and did theatre for many years, so I never say "good luck" before someone goes out to perform.
Pineapple on pizza – acceptable or appalling?
Pineapple is the only topping that matters. If I go to a pizza joint and pineapple isn't a topping option, it's automatically a disappointment.
Mantra or quote that keeps you going?
"Nothing is permanent." Bad day?...Tomorrow can be better. A skill you're not good at yet?... You can train it. Toxicity affecting your life?... You can remove it. Nothing that is must continue to be. We have the power to change it.
Best thing about being a Woman of Marvel?
The strength & the empowerment that such an incredible group of women holds. These are the strongest, most intelligent and purposeful humans, and it is impossible not to be infected with inspiration. It's an honor to be a part of it.
Watch Jess Durham's stunts on Marvel Studios' The Falcon and The Winter Soldier — all episodes now streaming on Disney+ — as well as Captain Marvel and Avengers: Endgame.
MacKenzie Cadenhead is a children's book author and an old school (Read: former) Marvel editor — not old-old but let's just say she knew Gwen Stacy when she was dead. She co-authors the "Marvel Super-Hero Adventures" chapter book series for young readers and is a proud Woman of Marvel. You can see what she's up to over at Instagram @mackenziecadenhead.
The Women of Marvel podcast assembles to chat all things Marvel and more! New episodes are released every other Thursday. You can find Women of Marvel on Sirius XM, Marvel.com/podcasts and Apple Podcasts.
The Hype Box
Can't-miss news and updates from across the Marvel Universe!