Culture & Lifestyle
Published June 30, 2022
'Asked & Answered with the Women of Marvel': Sana Amanat
Get to know the co-creator of Ms. Marvel!

Get to know the Asked & Answered with the Women of Marvel series here. Be sure to head over to Marvel.com/askedanswered every other week for more!
This week's Asked & Answered is super special. Not only are we still celebrating Ms. Marvel month but we're checking in with best friend of the column and co-conspirator in its inception, Sana Amanat (she/her). Sana has many impressive official titles – Executive, production and development at Marvel Studios, Executive Producer of Marvel Studios' Ms. Marvel TV series, co-creator of the MS. MARVEL comic. But did you know she's also the first Marvel Comics editor to shepherd her work to a Marvel Studios adaptation?
She's one of the women who launched the Women of Marvel convention panels and podcast. Her mother writes the best spontaneous poetry. She is an ultimate Woman of Marvel. And we had some questions for her. 
We asked. She answered.
The future begins with her. Watch Marvel Studios' Ms. Marvel, now streaming on Disney+!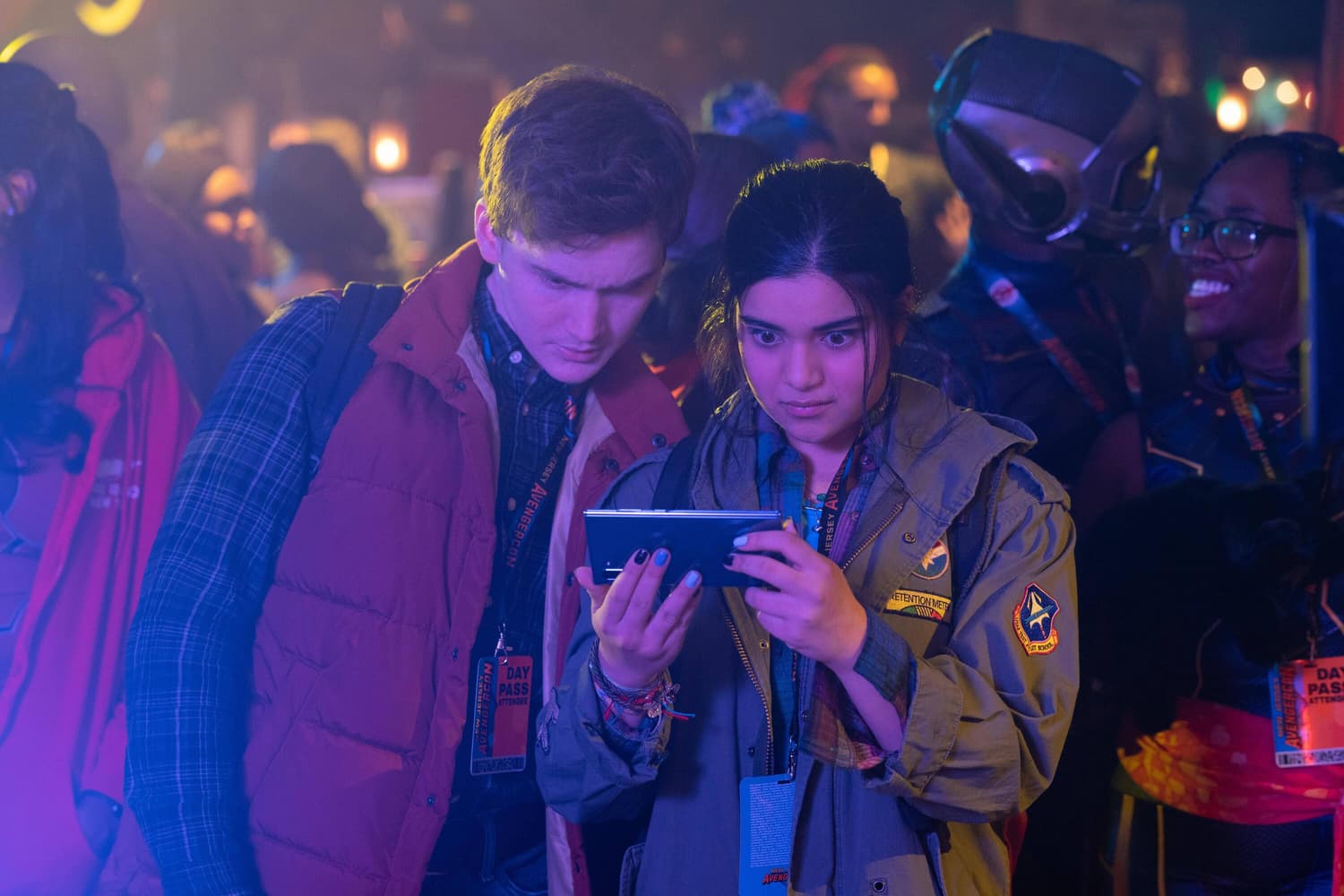 What is the first thing you do when you wake up?  
Wish it was one hour earlier. And then I hate to say it, but check my email. 
What's the best thing about New Jersey?  
The pizza and the bagels. Don't @ me, NY. 
When I was a kid I was obsessed with…?  
CapNCrunch berries and Saturday morning cartoons. 
What are you totally into right now?  
Finding new music. The Ms. Marvel show allowed me tap into my love of South Asian music all over again, and so I've found so many new emerging artists all over the globe that I am so impressed and excited by. 
Embiggen or shape shift?  
Embiggen! Give me some room! 
It's all about routine or let's see where the day takes me?  
Let's see where the day takes me! I'm a terrible planner. 
Got any superstitions?  
I'm still afraid to look out the window at night just in case a demon takes over my body. Also Bloody Mary. She's not real, right? RIGHT? 
Falling leaves or blooming flowers? 
Blooming flowers! Give me sunshine all the time. 
When humans live on Mars, what one food must we bring with us?  
Chocolate. That feels like a terrible thing for a hot planet, but I'll drink it if I have to. 
Got any good poems from your mom lately?  
Yes, here's a quick one: 
Each living moment is a priceless gift
Of God Almighty! No doubt in it!
For immortal beings we are not!
Let's make the most of all we've got! 
--Amma Spontaneous Poems
Best advice you've gotten?  
Work hard and, with patience, the wins will come. 
What's on your desert island mix tape? 
Beyoncé and LCD Soundsystem.
Who would you road trip with (dead or alive, someone you know or wish you knew, fictional or real)? 
Tina Fey. Feels like she'd road trip just like me. Diners along the way vs. hikes. JK, I like nature and stuff. 
Wheel of Fortune or Jeopardy? 
Wheel of Fortune, 'cause I am terrible at trivia. 
Must-have item on set?  
Coffee always. If it's cold out, then feet and hand warmers are a MUST.
If you could go back in time and tell your younger self one thing, what would it be?  
Keep drawing! 
What's the best thing about your best friend(s)?  
They are the funniest, smartest people I know and I am so lucky that they chose me. 
What do you always make time for? 
Movies and TV shows.  I love stories. I need stories. They're my therapy.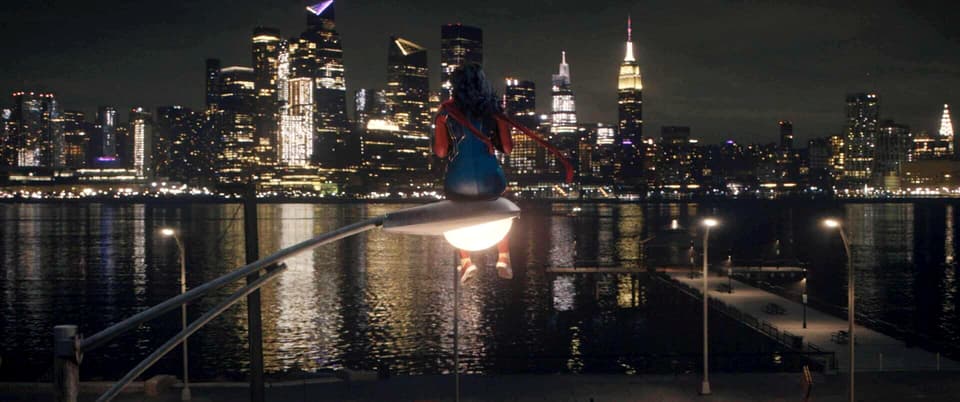 Favorite MS. MARVEL comic book moment that is also on the screen?  
The lamppost!! Hands down! Gave me goosebumps in the best way.
Mantra or quote that keeps you going?  
The wound is where the light enters you.
Best thing about being a Woman of Marvel?  
The community.  No matter how long it's been, they're always with me.
Looking for more Kamala? Follow Ms. Marvel on Twitter, Facebook, and Instagram, and find Marvel on TikTok! 
MacKenzie Cadenhead (she/her) is a children's book author and an old school (Read: former) Marvel editor — not old-old but let's just say she knew Gwen Stacy when she was dead. She co-authors the "Marvel Super-Hero Adventures" chapter book series for young readers and is a proud Woman of Marvel. You can see what she's up to over at Instagram @mackenziecadenhead.
The Hype Box
Can't-miss news and updates from across the Marvel Universe!